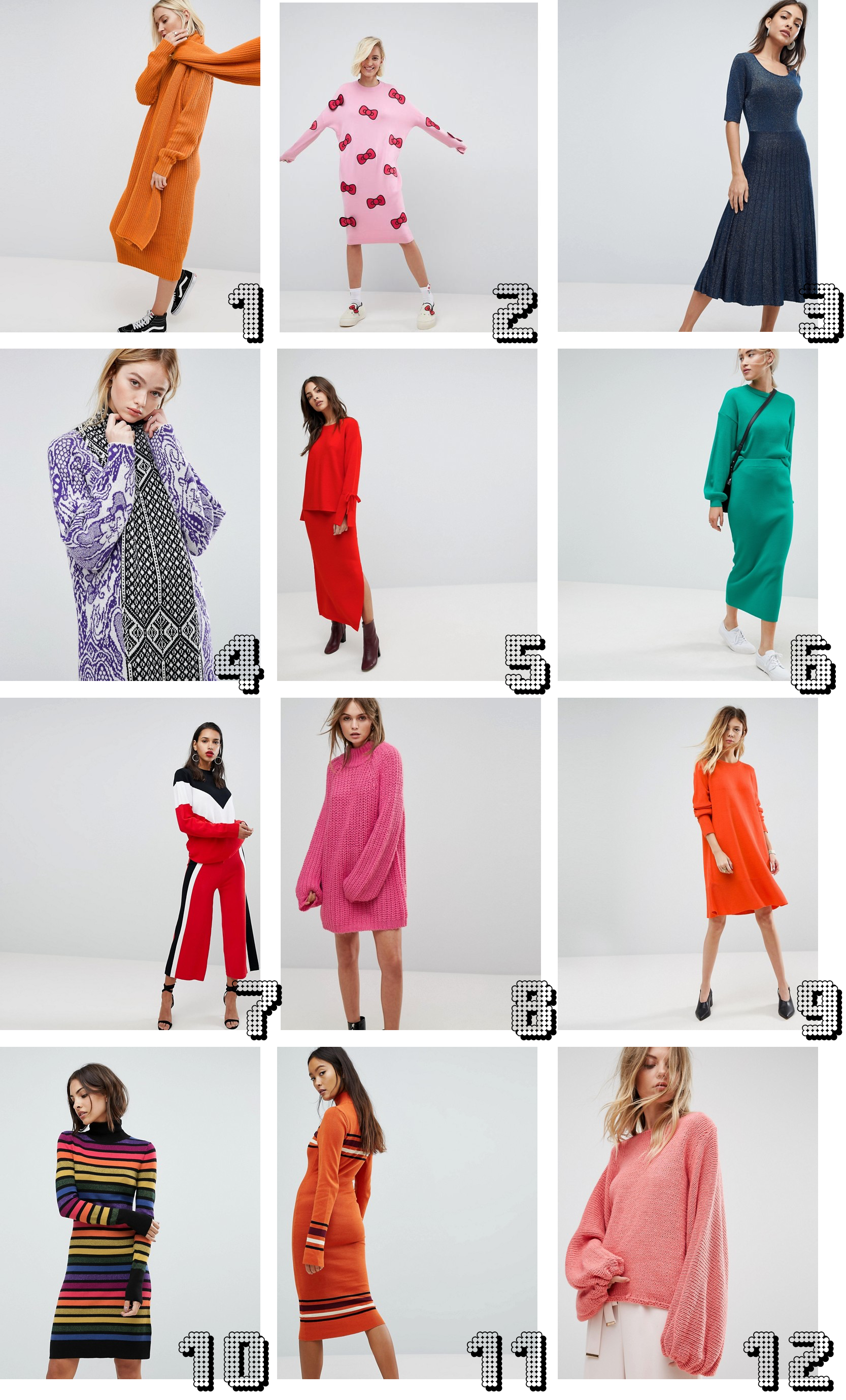 Affiliate links are used in this post, and are all marked with a *
1: ASOS WHITE*, 2: ASOS X HELLO KITTY*, 3: SELECTED*, 4: HERE*, 5: WAREHOUSE*, 6: ASOS*, 7: NEON ROSE*, 8: VERO MODA*, 9: ASOS*, 10: WAREHOUSE*, 11: ELESSE*, 12: ONEON*
Da jeg for nyligt sad på Asos og researchede til et andet indlæg opdagede jeg det her sæt*. Wow. Det er jo formidabelt! Og så startede jeg med at researche på flere pæne, strikkede sager. Sæt, kjoler og en enkelt sweater eller to. Og så kunne jeg altså ikke lade være med at dele det med jer. Se bare den her kjole MED dertilhørende halstørklæde*! Arh! Pænt! Sløjfekjolen* er naturligvis også et hit og den regnbuefarvede kjole*. Perfekt!
Så lige en lille strik-outfit-service herfra, hvis I leder efter ting, der både er varme og pæne.
Hvilken er jeres favorit?
(affiliate)