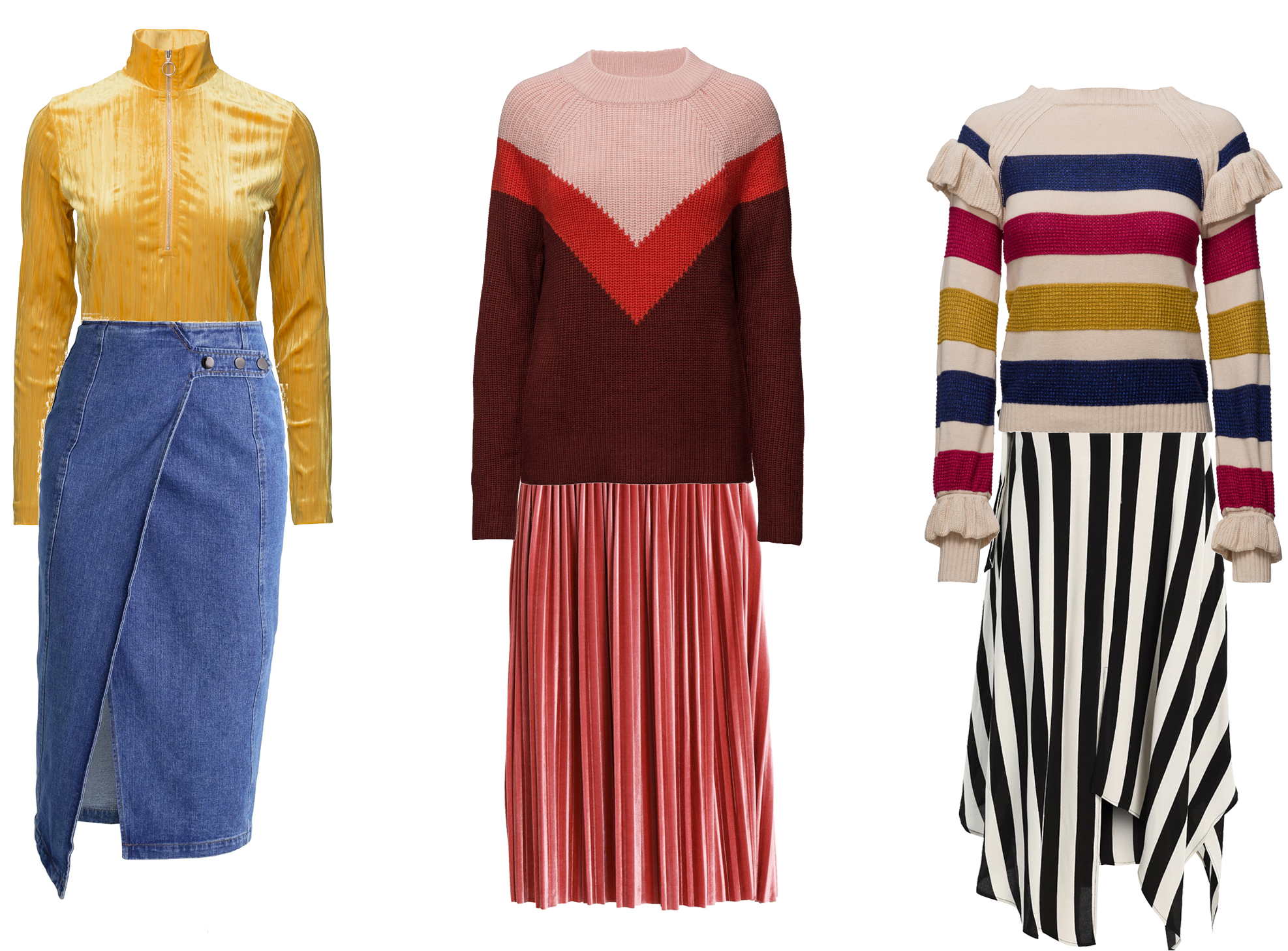 reklame links YELLOW JUMPER: HERE, DENIM SKIRT: HERE, RED JUMPER: HERE, PINK SKIRT: HERE, STRIPED JUMPER: HERE, STRIPED SKIRT: HERE
What! Pigen er tilbage på bloggen!
Efter et smut ind i og ud af et lidt for stort projekt med noget produktions-design(læs: som rekvisitør) for en webserie, er jeg tilbage. Jeg fik lige rodet mig ud i at tage opgaven, at opdage at den var for stor, hvis både skole, blog og et socialt liv skulle fungere, at ringe næsten grædende til instruktøren og droppe ud af det igen, at have en weekend med 20 timers arbejde på opgaven og at overdrage opgaven til en, der faktisk havde erfaring indenfor feltet. Men hey, det betyder jo at I får mig tilbage på internettet igen og at jeg får tid til mine egne projekter igen. Juhu, jeg glæder mig til at være mere online igen(haha, det havde jeg ikke lige troet jeg skulle sige)!
I dag får I serveret en portion styling-indspiration til efteråret. Jeg fik idéen, da jeg fik den her sweater forærende i dag efter en kop kaffe med søde Frederikke fra Samsøe&Samsøe og stylede den med et lille, rødt skørt. Boom, efterårsoutfittet er på plads! Jeg ville personligt ELSKE at hoppe i det stribede sæt herover – den der sweater, wow!
Forresten er jeg ingået et samarbejde med et nyt affiliate-program, som gør, at jeg tjener et sted mellem 50 øre og 2kr når i klikker på mine links, så hvis I vil hjælpe til med at gøre mit ellers skrabede SU-liv lidt lækrere, skal I endelig klikke løs! Også bare hvis I vil finde produkterne på nettet, of course 😉
Hvilket sæt er jeres favorit?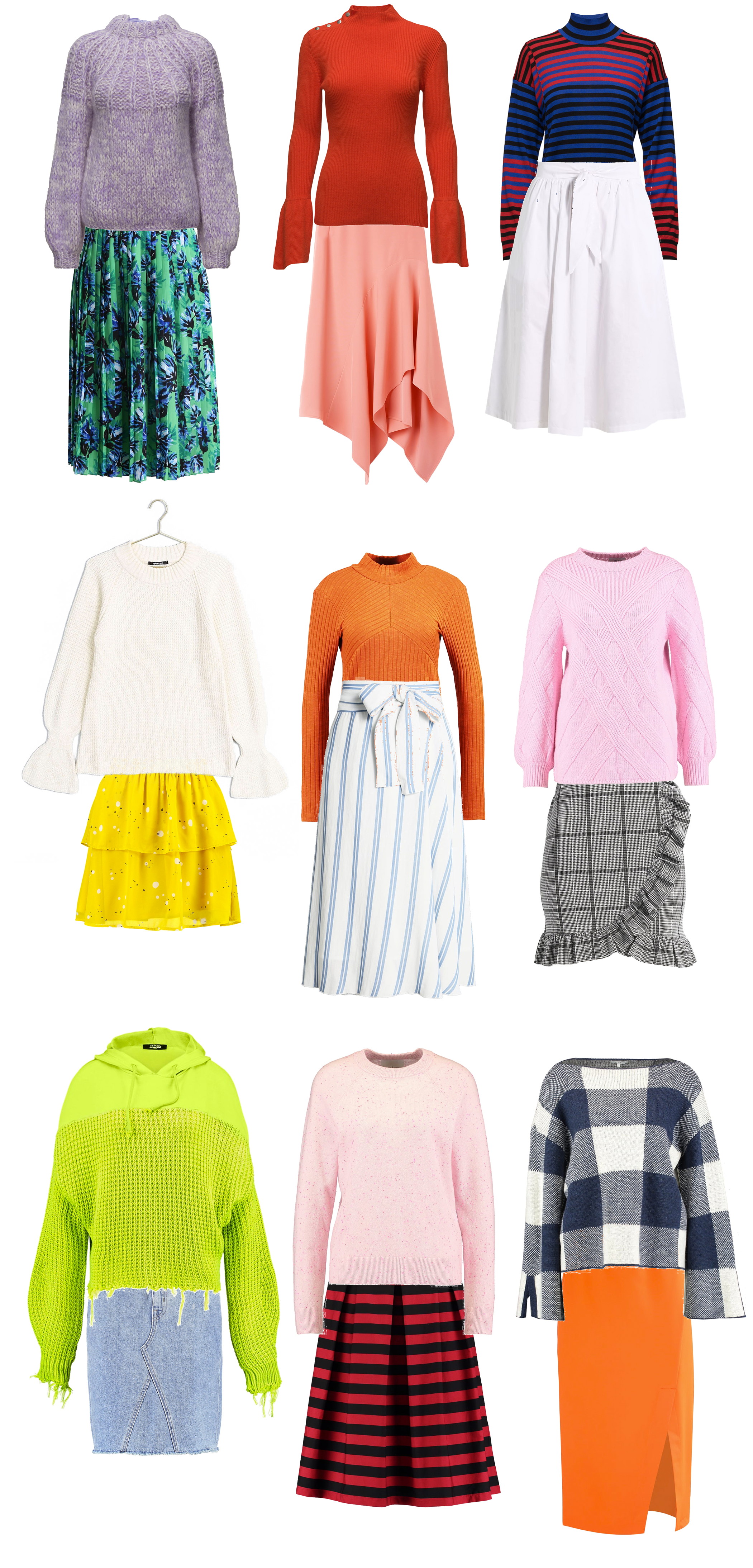 PURPLE JUMPER: HERE, FLORAL SKIRT: HERE, RED JUMPER: HERE, PINK SKIRT: HERE, STRIPED JUMPER: HERE, WHITE SKIRT: HERE, WHITE JUMPER: HERE, YELLOW SKIRT: HERE, ORANGE JUMPER: HERE, STRIPED WHITE SKIRT: HERE, PINK CRISS CROSS JUMPER: HERE, GREY RUFFLE SKIRT: HERE, GREEN JUMPER: HERE, DENIM SKIRT: HERE, PINK JUMPER: HERE, RED SKIRT: HERE, CHECKERED JUMPER: HERE, ORANGE SKIRT: HERE