this post contains affiliate links, which are all marked with a *, this means that when you click a link, I make a cent or two which helps support my work with the blog.

PINK VELVET BOOTS*, BLACK LOAFERS*, PINK CORD BOOTS*
På det seneste har jeg boet lidt i min søsters lejlighed mens hun rejser rundt i Japan med sin kæreste, og i den forbindelse har jeg måttet låne alt hendes tøj og sko, hvilket har åbnet mine øjne lidt op for noget nyt. Sneakers. Jeg ejer ét par sneaks og bruger dem kun hvis jeg ved at jeg skal gå langt og have det behageligt på fødderne. Min søster derimod ejer næsten kun sneaks, og for nyligt lånte jeg så hendes lyserøde sneaks, der ligner dem her ret meget*. Jeg er vild med dem! Behagelige og cool og lyserøde. Tjek, tjek og tjek!
Derfor gik jeg lige i gang med en pink sneaks research forleden og endte med at bruge ret lang tid på bare at sidde og nørde pæne sko og støvler af alle mulige slags. Jeg fandt de her sindssyge kammerater*, de her pænheds-støvler* og så det her praktiske par*, som jeg tror jeg skal få fingrene i, da jeg stadig skal have to par sko mere af Dr. Martens i forbindelse med det ambassadørskab jeg lavede med dem(her). Og så tror jeg at jeg skal have de blomstrede* i den lave udgave. Pænt.
Har I nogle favoritter? Eller har I allerede fundet sko og støvler til vinteren? Og I så fald hvad er det for nogen?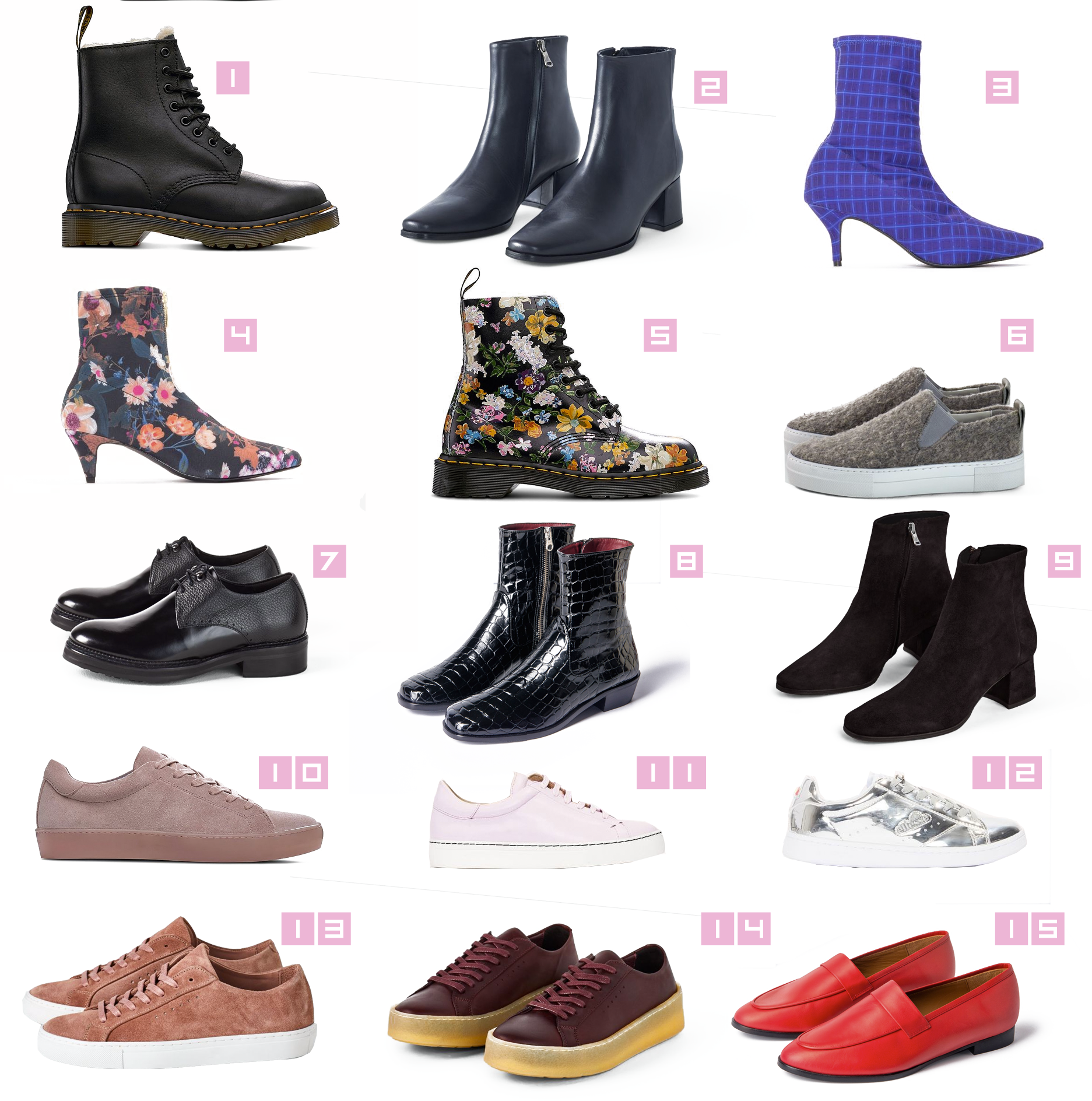 1: HERE,* 2: HERE,* 3: HERE,* 4: HERE*, 5: HERE,* 6: HERE,* 7: HERE,* 8: HERE*, 9: HERE*, 10: HERE,* 11: HERE,* 12: HERE,* 13: HERE*, 14: HERE*, 15: HERE*