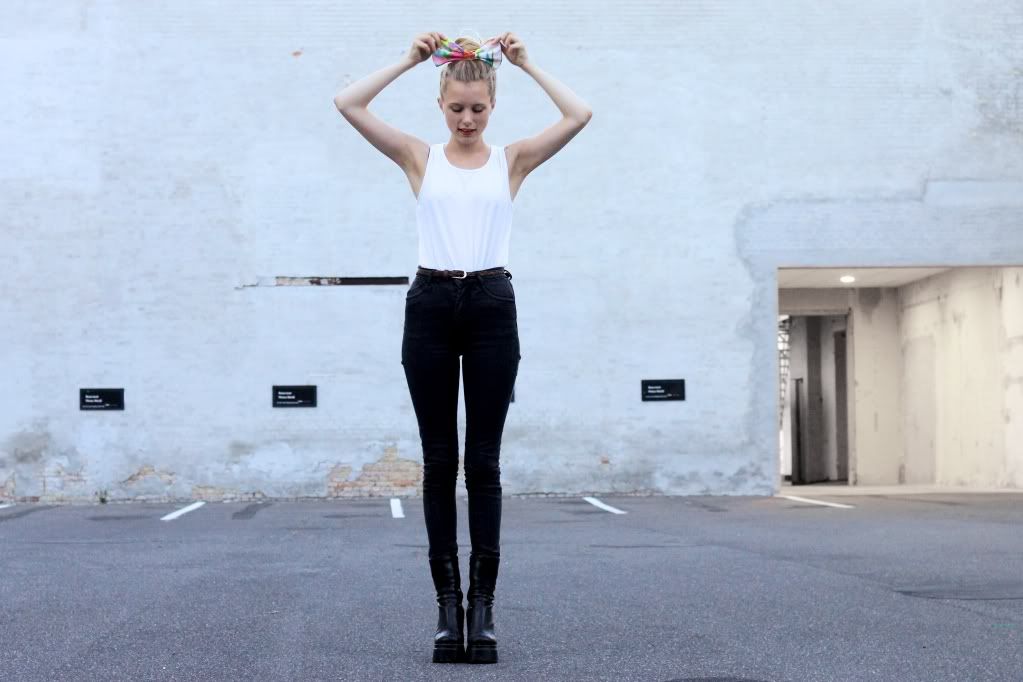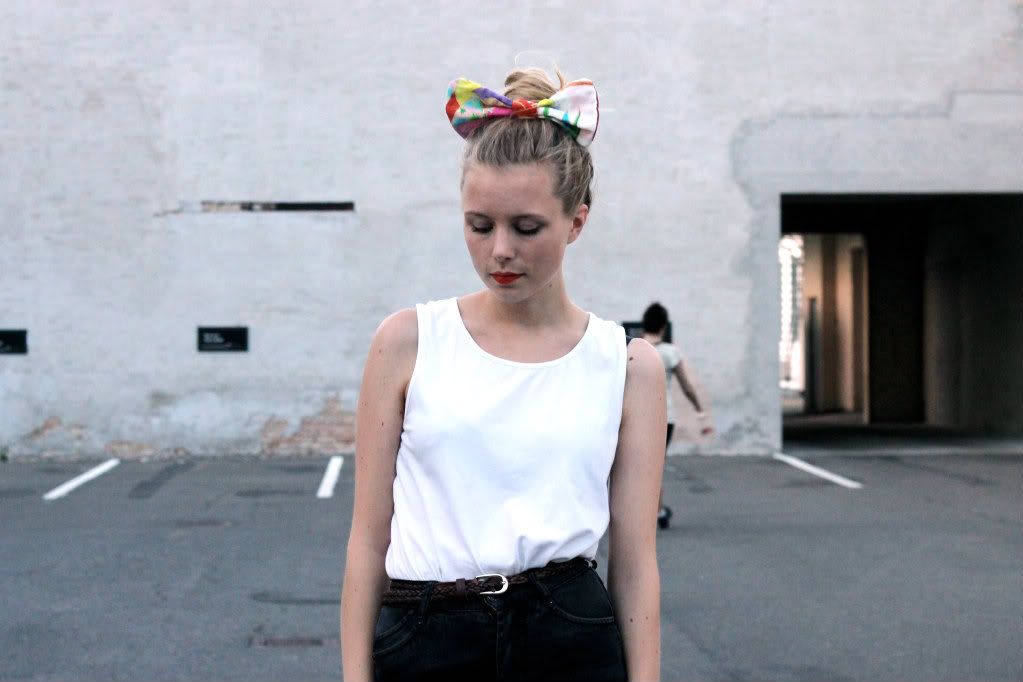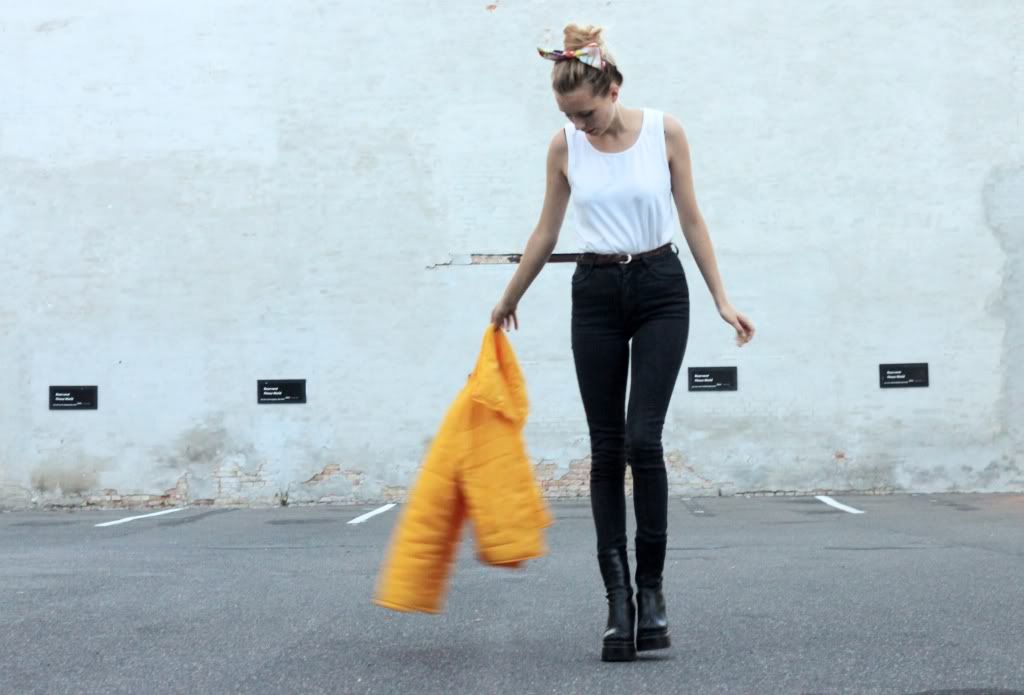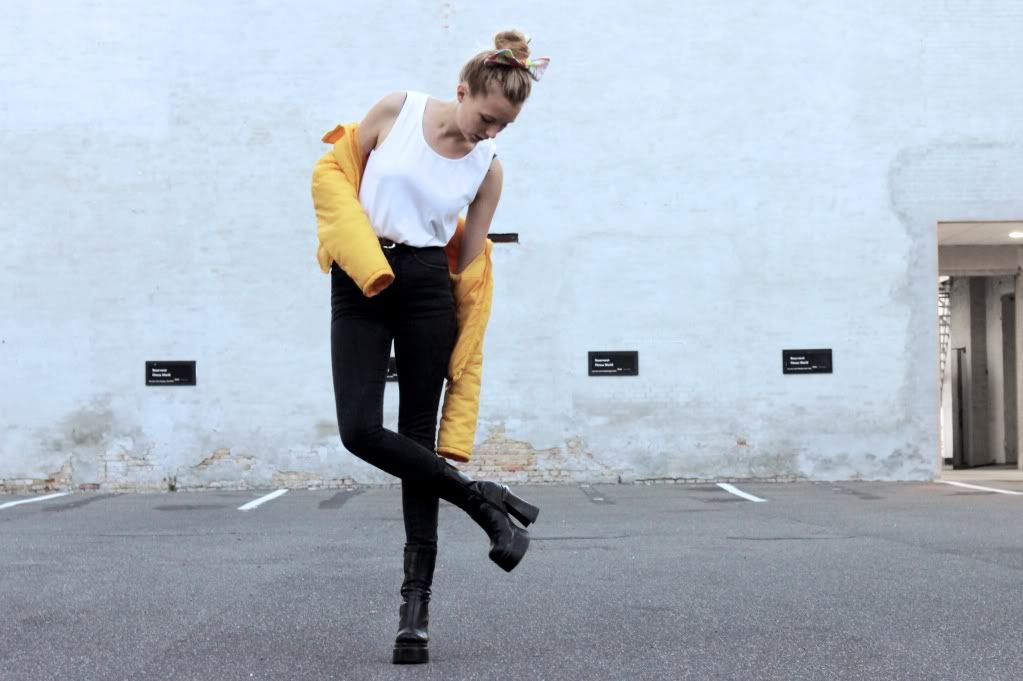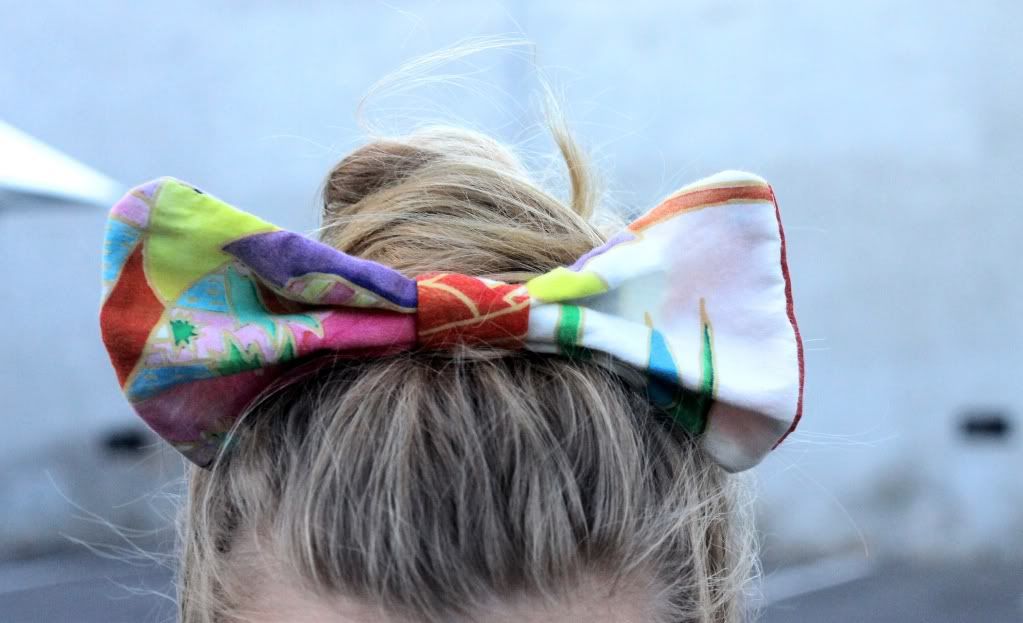 BOW: DIY, LIPSTICK: LIMECRIME, TANK TOP: DAD'S, JACKET: VINTAGE UNITED COLOURS OF BENETTON, JEANS: WONHUNDRED, BOOTS: SECOND HAND
I mandags, da jeg var ude og shoppe efter flytte-hjemmefra ting sammen med Kia, var jeg hoppet i dette outfit. Det er længe, længe siden jeg sidst har været iført sorte jeans og hvid top og det føltes da også en smule underligt, men jeg synes at 90'er-støvlerne, den gule dynejakke og sløjfen fungerede som buffer for det ellers farveløse og simple outfit. Men jeg synes alligevel det var ret lækkert med de stramme jeans og en løs tank top, meget afslappet, vil jeg sige. Sådan lidt cool. Jeg er dog lidt træt af billedernes kvali – de blev taget lige da det sidste dagslys var at finde, så derfor blev farverne lidt irriterende og grumsede. Men altså, alting kan jo ikke være perfekt hele tiden, vel? Men selvom billederne ikke er helt i top, var det en skøn dag med nye indkøb i et lækkert, afslappet outfit som også blev afsluttet med Kia og Kathrine og et spil bezzerwizzer på Ulla T. i vestbyen. Mh, hvad synes I om outfittet?
On Monday, when I went shopping for moving-out stuff with Kia, I had gottn into this outfit. It's so long time ago since I last wore a pair of black jeans and a white top and it did feel kind of weird, but I think that the 90's boots, the yellow jacket and the bow worked nicely as a buffer for the rather colourless and smple outfit. But I actually did like the tight jeans and loose tank, kind of laid back and cool I think. I am, though, a bit sorry about the quality of the photos – they were taken in the very last daylight, which made the colours a bit annoying and grainy. Oh well, you can't be perfect everytime, right? And even though the photos aren't amazing, I had a great day with lots of shopping in a laid back outfit and it ended with me, Kia and Kathrine going to a cozy café to play a game of bezzerwizzer and have a cup of coffee. How do you like the outfit?