At fashion month I tried out a lot of new hair and make-up looks, which I hadn't tried before and actually liked a lot. Now I think it's time for you guys to see how I'll be doing my hair and make-up this fall – we'll start with the lipstick looks!
SIMPLE AND SOPHISTICATED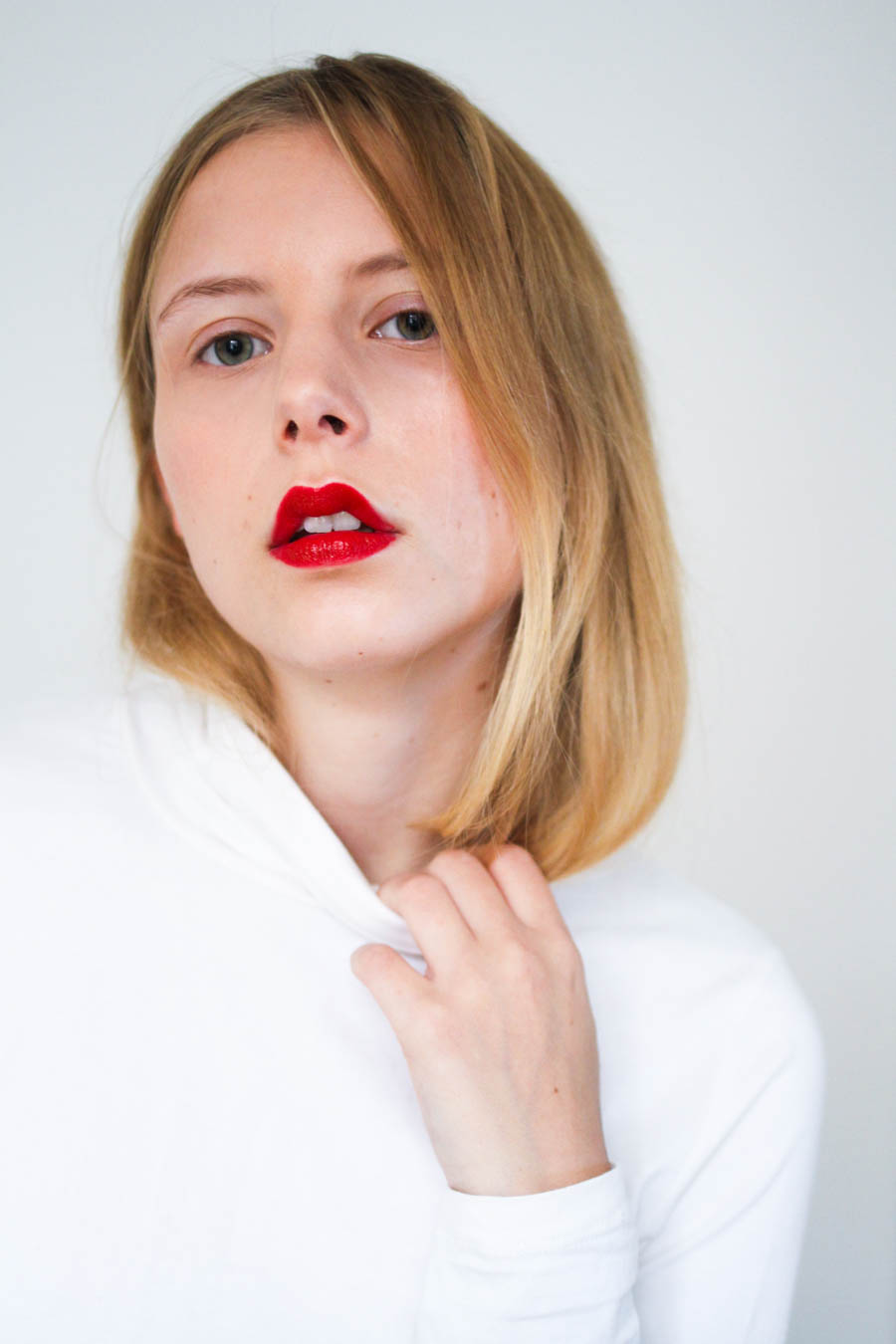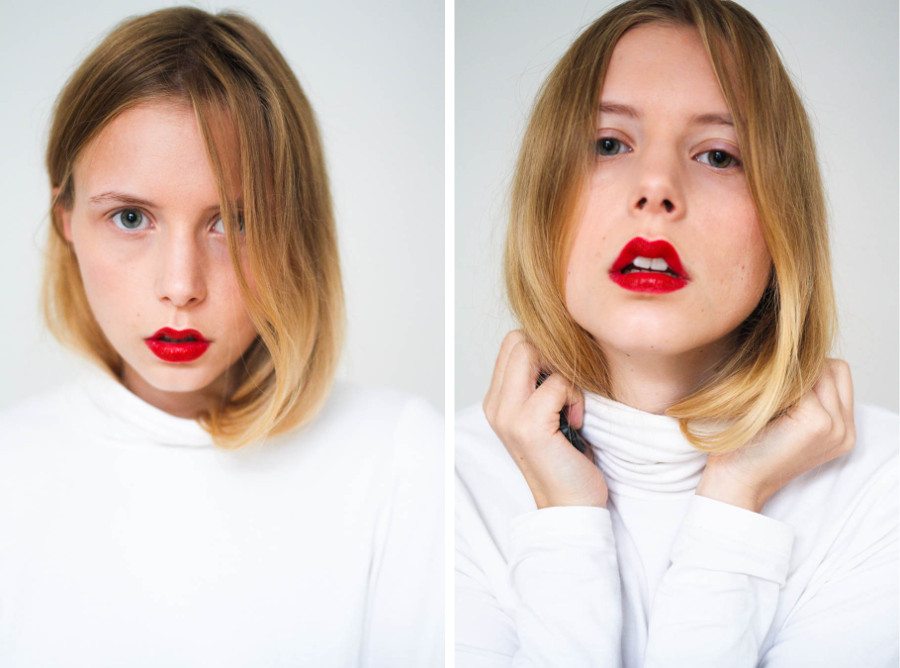 A look that I've grown fond of is the naked face look, where the focus goes straight to the lips. I skipped mascara and used only concealer, powder and lipstick for a simple look – and I stuck to the Russian Red lipstick from MAC to keep it classic. I think not using mascara gives a fresh and grown up look and to add a bit to it, I tucked my hair into a roll neck sweater for some laid back sophistication.
RAW AND EDGY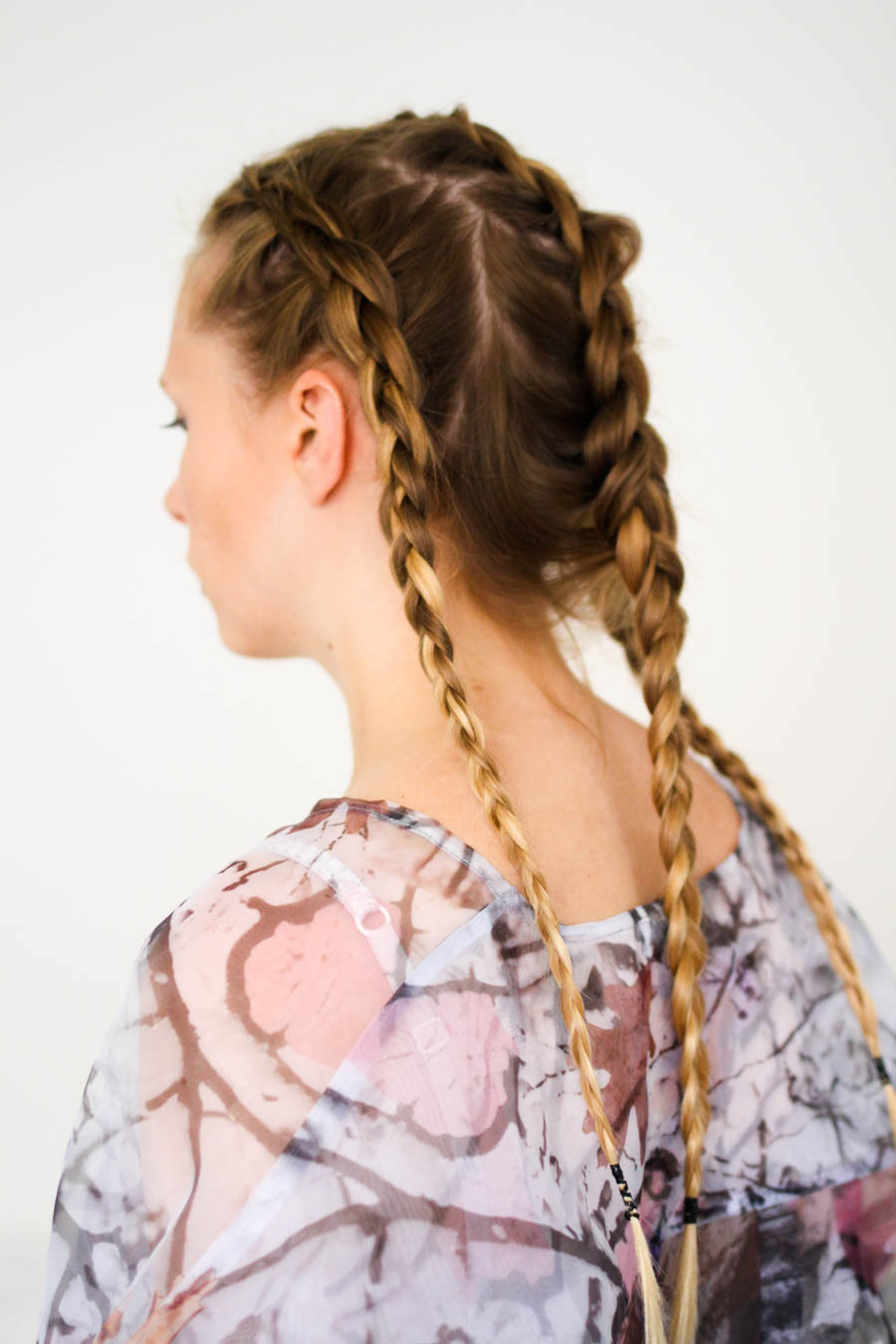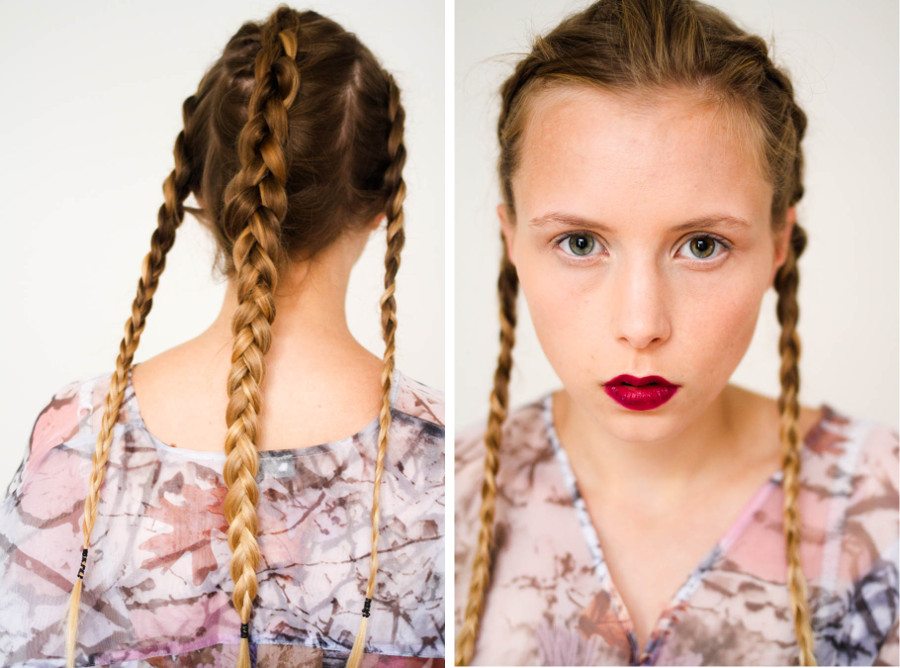 One of my favorite lip colors right now is Rebel by MAC, which has a rich and deep bordeaux color that could seem both red, pink and purple. I chose to stick to the "rebel" theme and style the lipstick with a bit of mascara, some white eyeliner and an edgy hairdo. I did three German braids(see how to do it here) – one starting on the top of my head and one on each side. I think it makes for a super cool and kind of alien like look.
How will you be wearing your lipstick this fall?