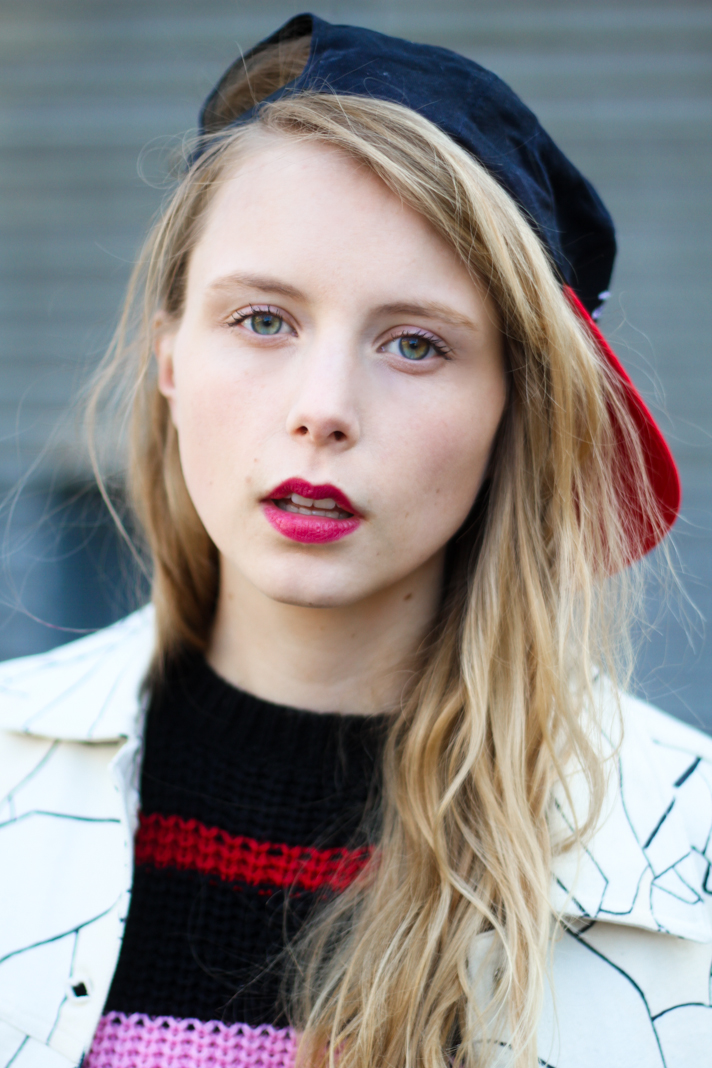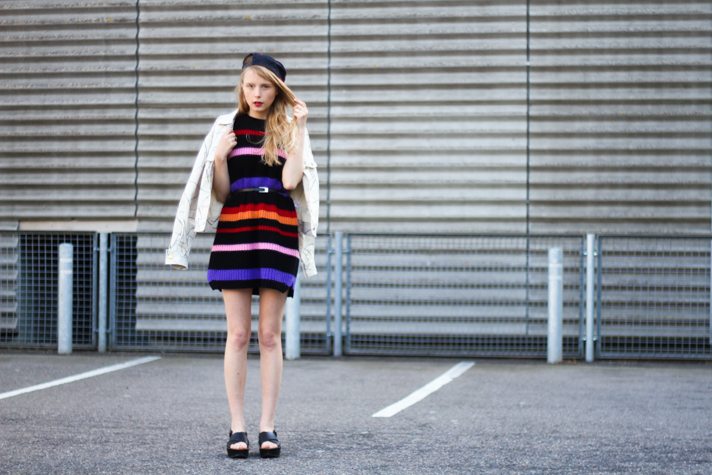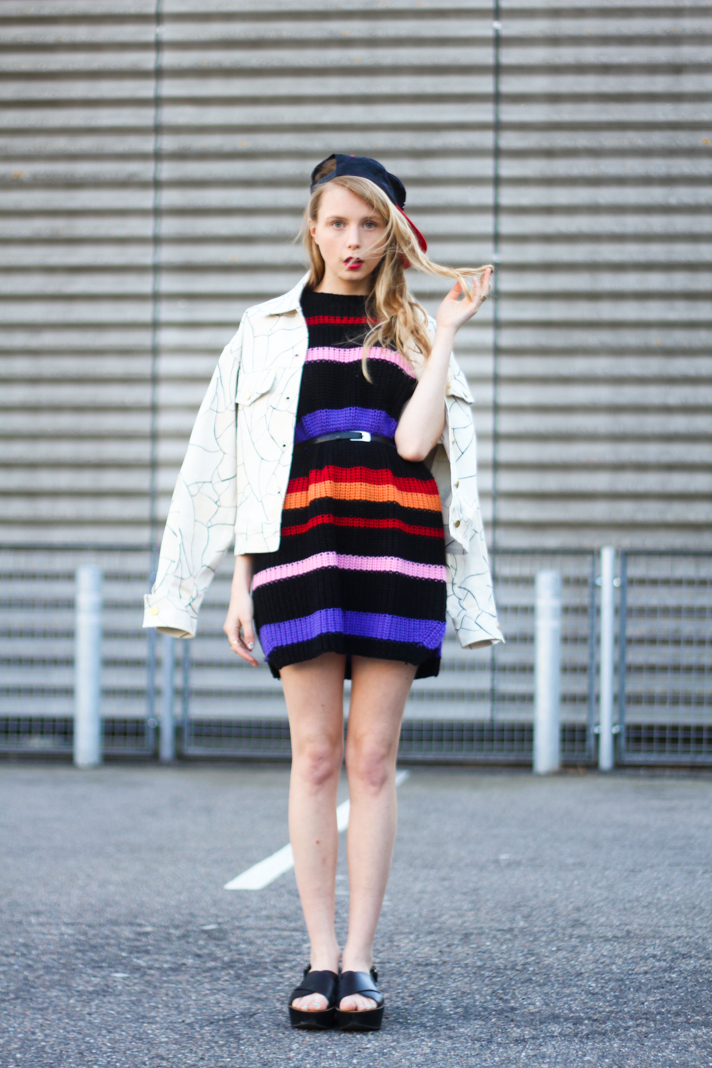 CAP: SECOND HAND, JACKET: STINE GOYA, DRESS: THREE OF SOMETHING, SANDALS: ZARA, RINGS: H&M
In yesterday's lovely weather, I finally got to use my lovely Stine Goya jacket without freezing. I tried out some print on print actions and threw it over my striped dress and added my black and red cap for a bit of humor. When we shot the photos, my friend Kia and I spent some time figuring out the feel of the photos and we ended up deciding that I should have a rough "I'm cool because I have a Tamagochi and you don't"-attitude – you know, that childish 90's look with the backwards cap. I like the look quite a lot and I've decided that I need to wear caps more – it just looks so cool!
How do you like my look?
SHOP MY LOOK