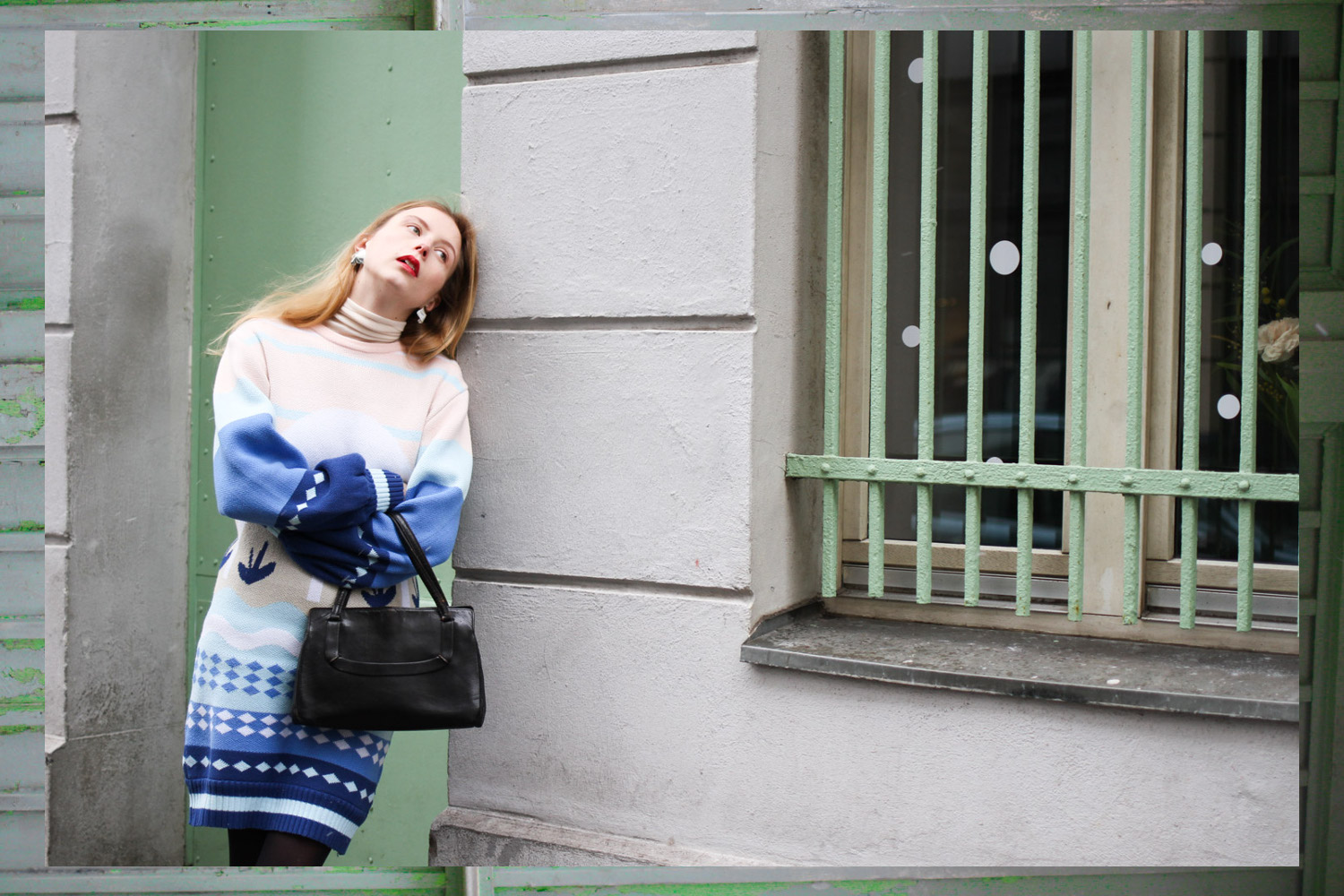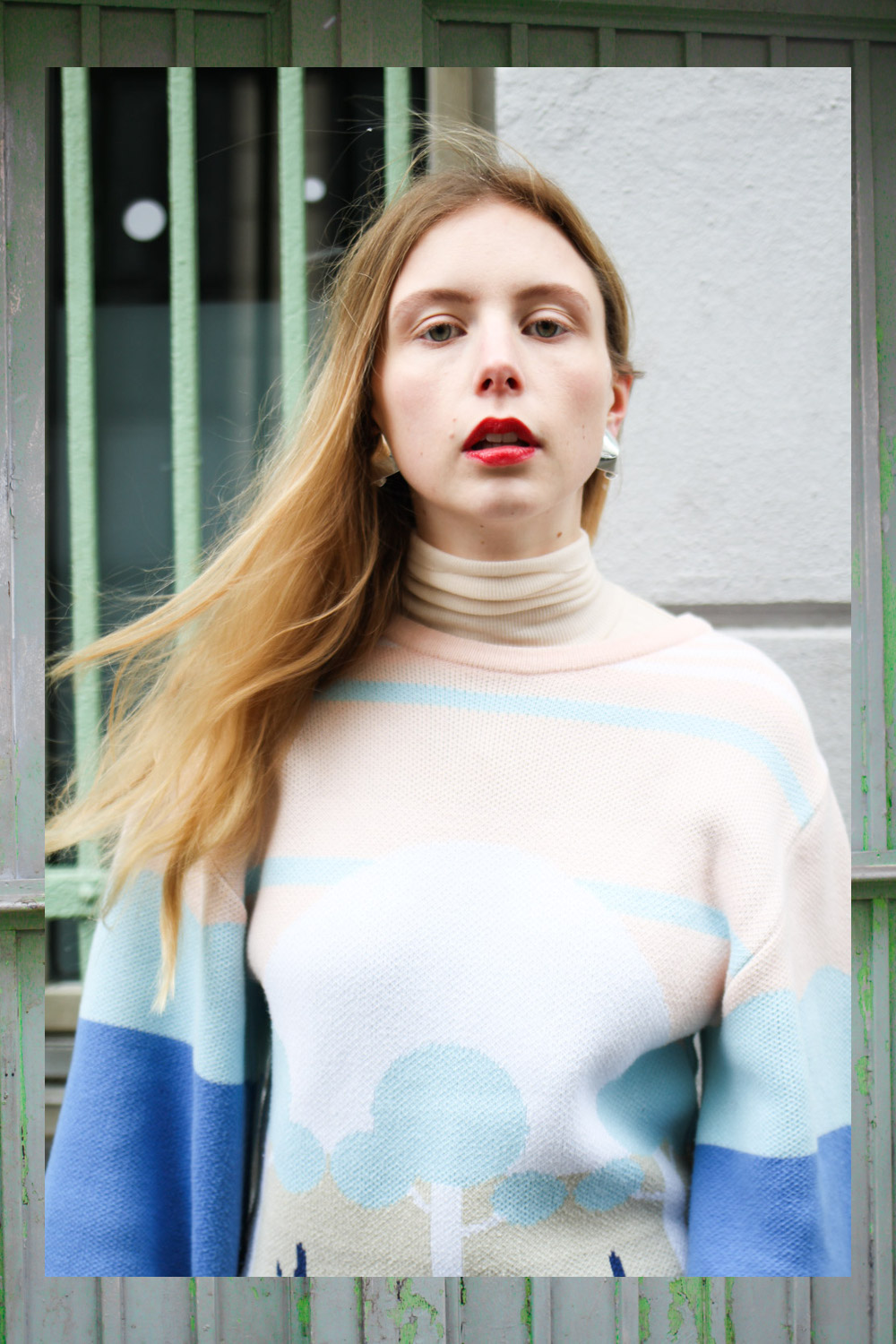 PASTEL JUMPER DRESS, JACKET & BAG: SECOND HAND, SHOES: ZARA, EARRINGS: & OTHER STORIES
Et sidste outfit fra da jeg var i Berlin for nogle uger siden, får I lige her. Jeg har swappet mig til den lækre pastel-strikke-sag i Veras og så er jeg ret oppe at køre over de store klips-øreringe(selvom de ikke er helt smertefrie at have på en hel dag)!
Lige pt sidder jeg og gør klar til at smutte afsted til mit første show under den Københavnske modeuge efter en lang hjemmeformiddag. Denne modeuge har jeg sorteret i de shows jeg kommer til og skåret en del ned, hvilket er meget rart, nu hvor jeg har skolen plus har brug for lidt ekstra tid til mig selv. Jeg har 5 shows i dag og to i morgen og mere behøver jeg som sådan ikke. Som jeg skrev her efter den sidste Københavnske modeuge føler jeg ikke det der "fashion week cirkus"-hurlumhej lige så voldsomt, som jeg engang gjorde – hvilket er ret nice. Det der med at tage den med ro er virkelig en vinder!
Find lækre strikkjoler her!