When I was in Paris I was invited by the Trace Showroom at Bastille to meet and see the collections from a handful of London based – and one Danish – designers. It was exciting getting to go around this showroom, meeting all these designers hat aren't yet super famous, but who surely has something great to show! I ended up chatting with a couple of them and getting to shoot their AW15-collections for you to see as well!
YANG DU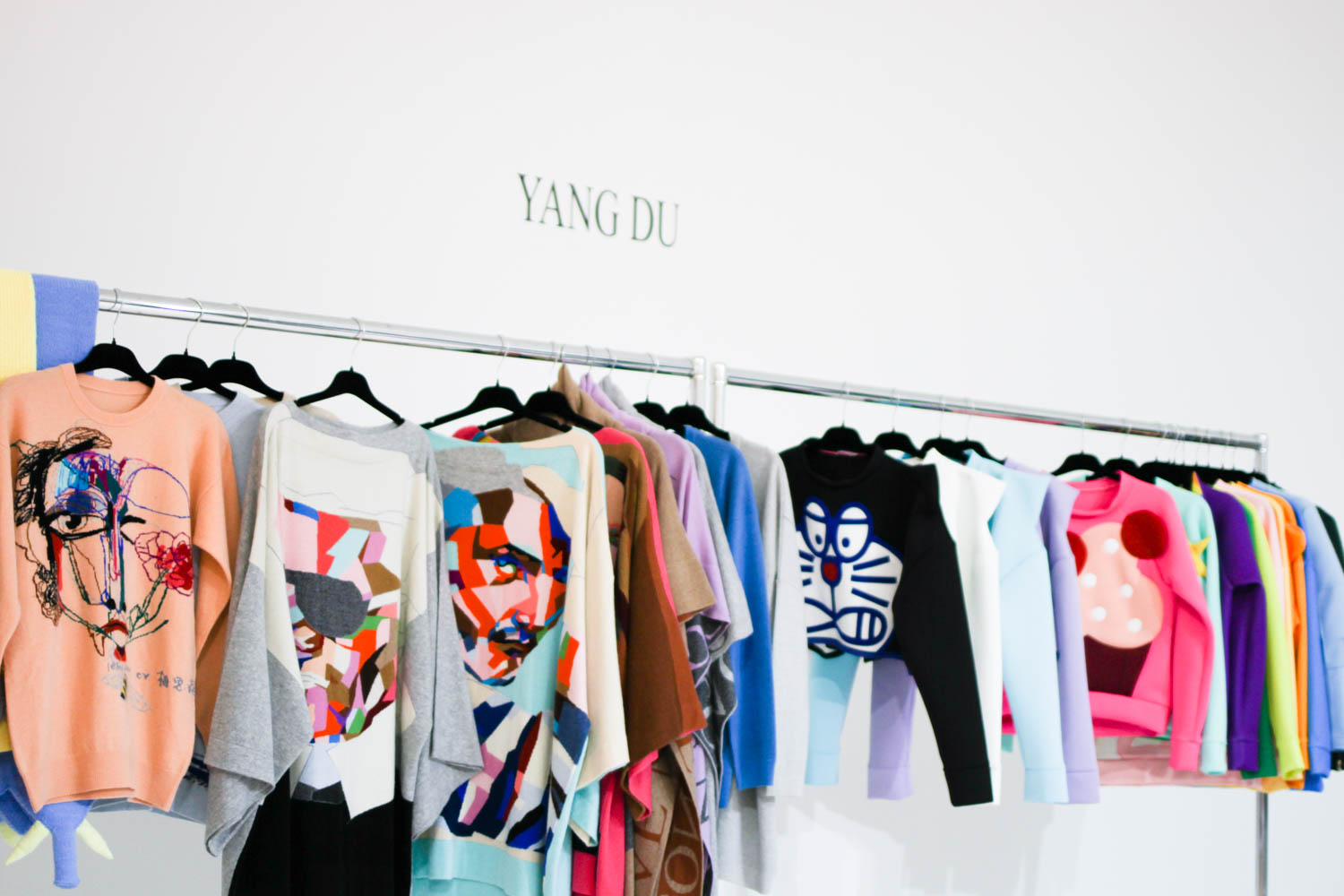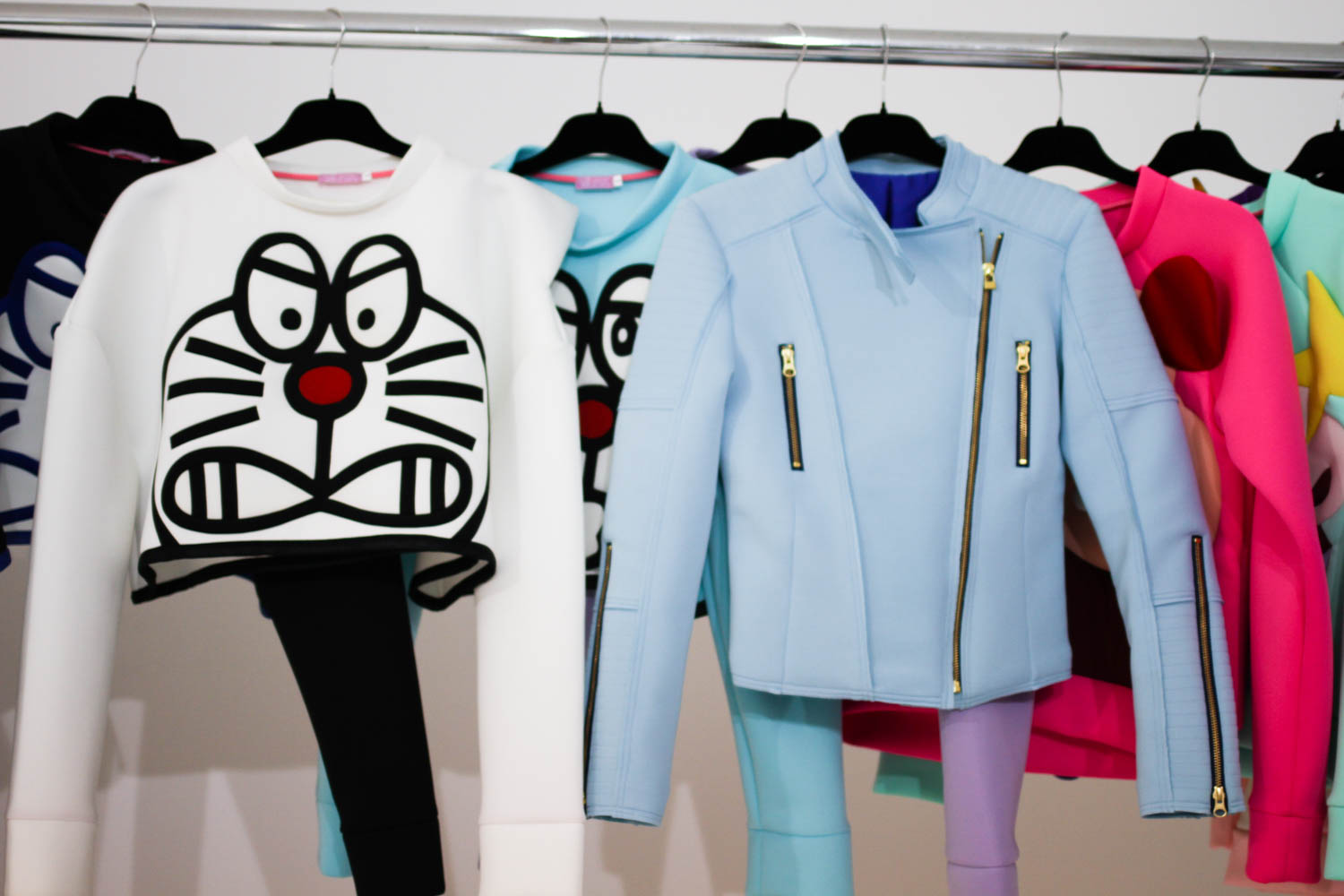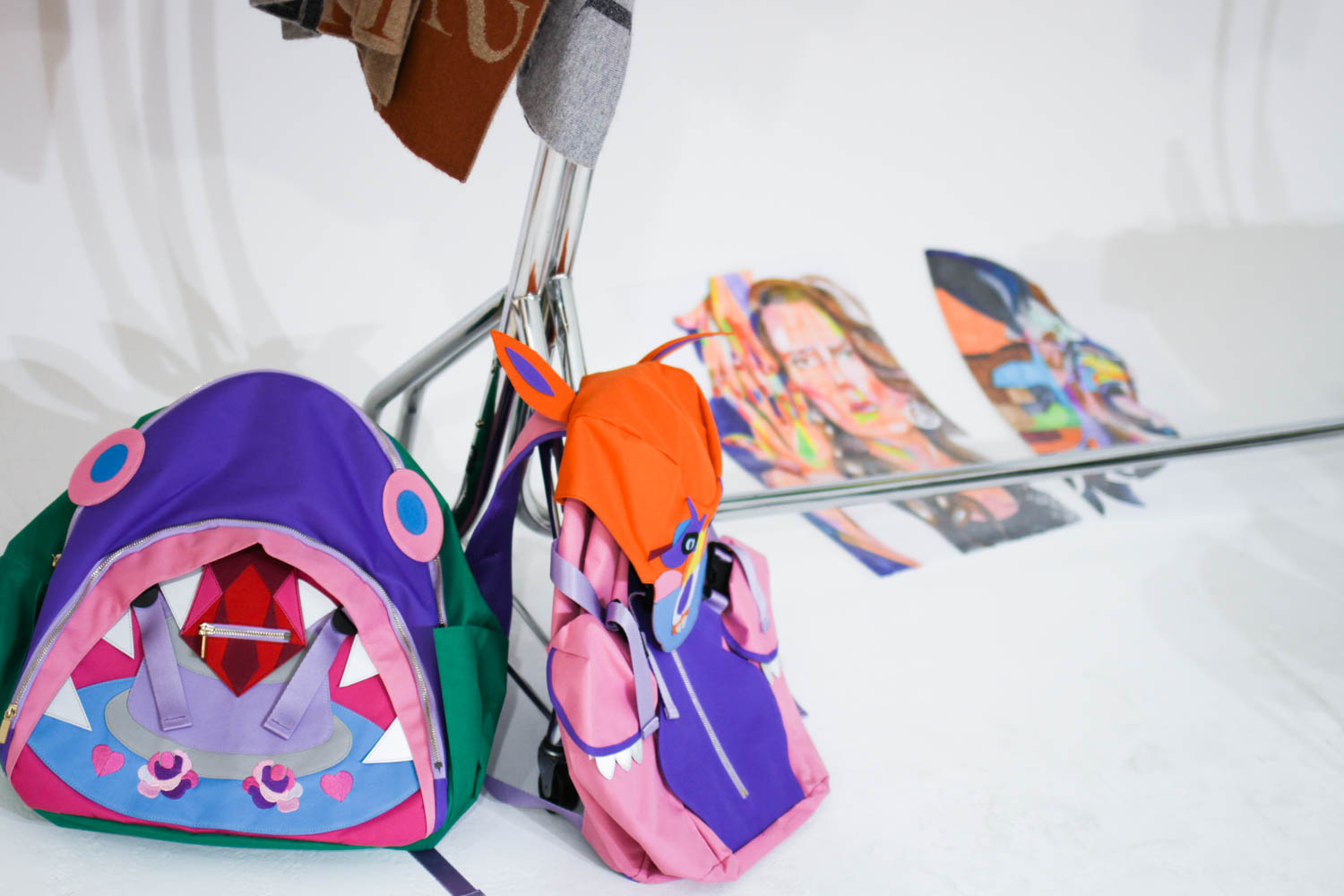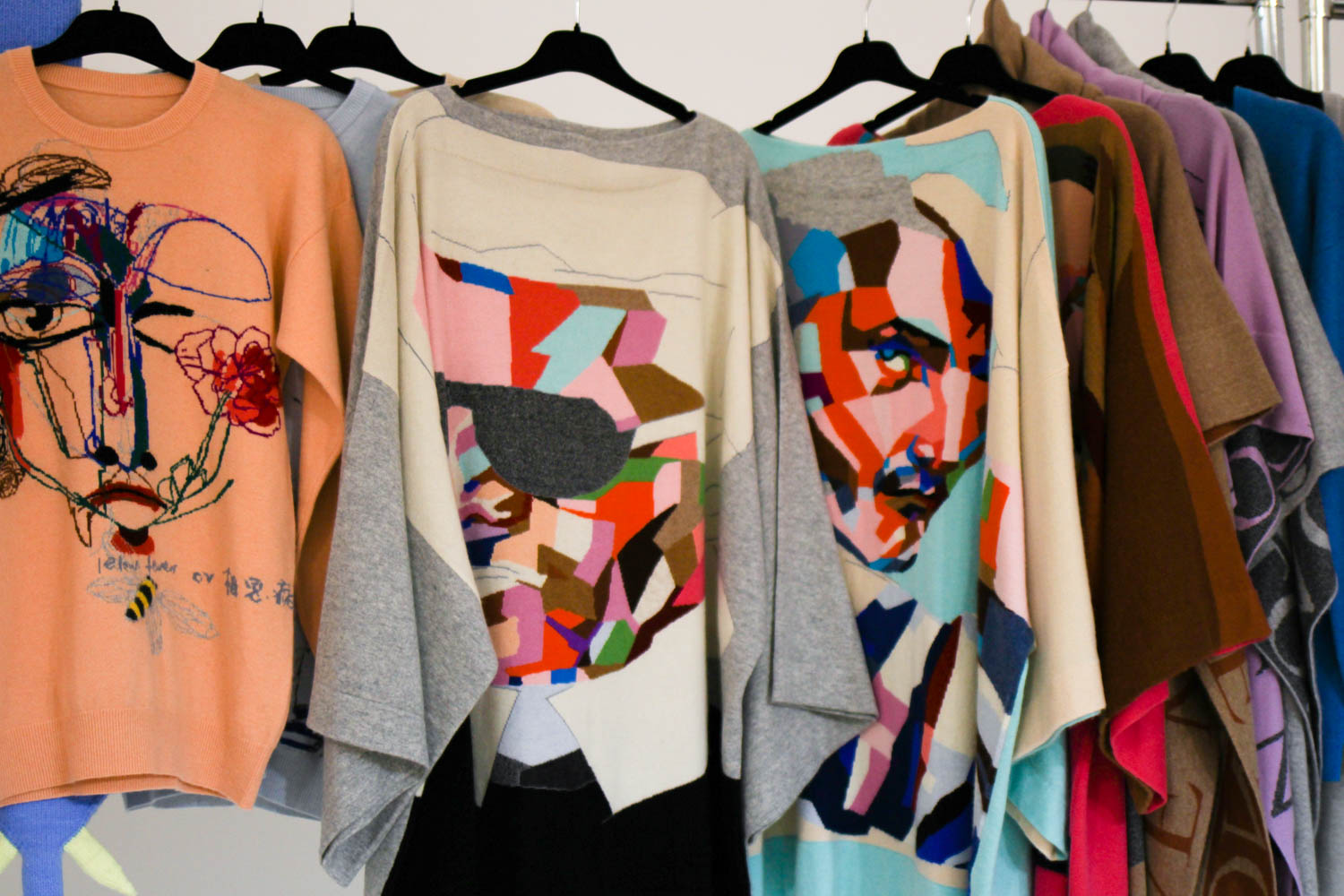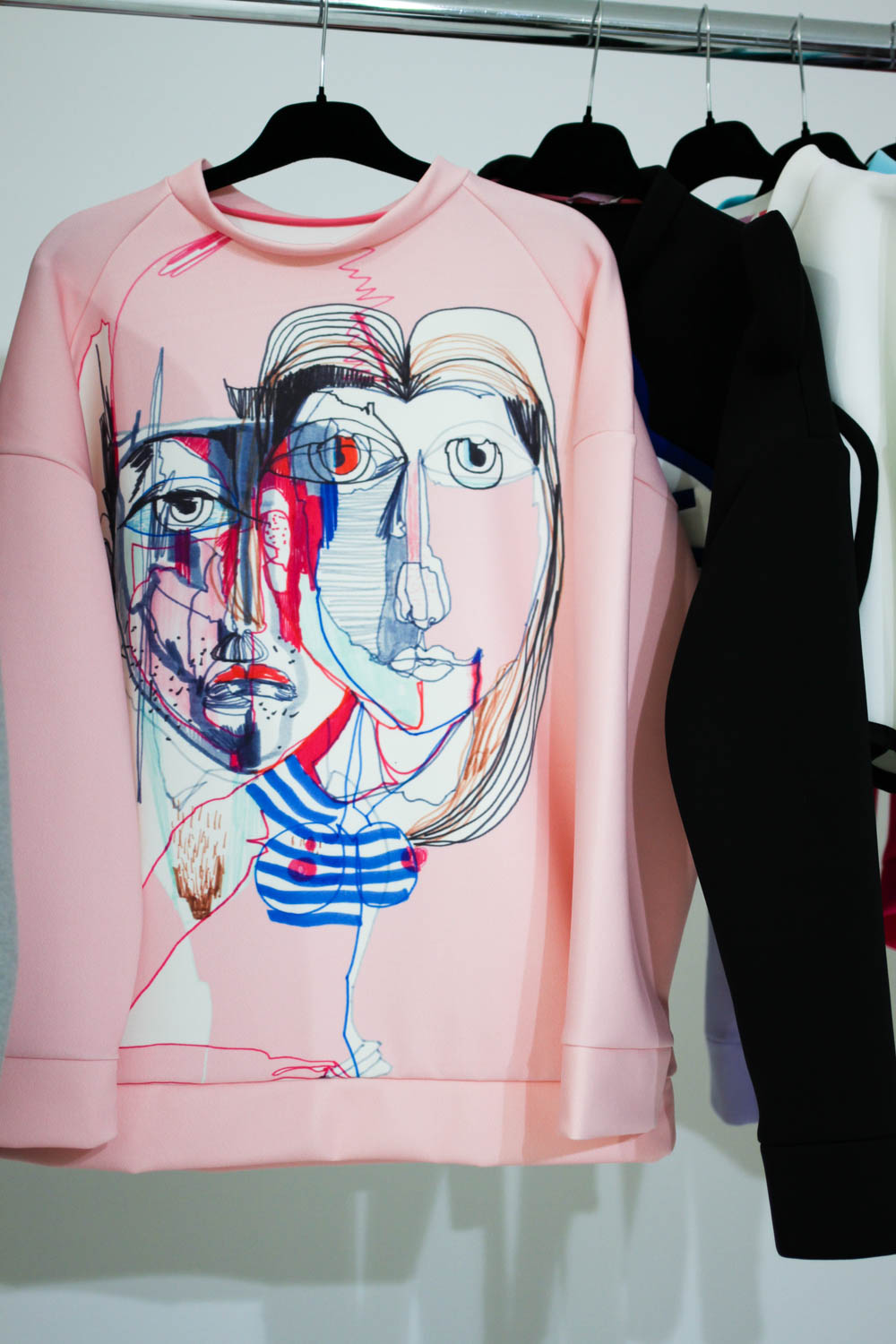 Yang Du was the fist designer to catch my eye. The bright colors and artistic feel was impossible for me not to have a closer look at. With materials such as neoprene and cashmere, Yang Du adds an extra quality to her items besides the great design, illustrations and motifs that she draws herself. The cashmere part with soft sweaters and capes with prints of her inspirational sources like Karl agerfeld, Franco Moschino and Anna Dello Russo and abstract drawings of faces was the first part of her clothing line. Hereafter the youth part came, created in all neoprene and with more youthful motifs – and a couple of illustrations. It mostly consists of sweaters but it also features a couple of cool leather jacket inspired neoprene jackets with cool zipper details. The stories behind her illustrations and motifs usually comes from her own life – a cat that accidentally got in her house, faces in the street or little things that remind her of her friends.
TABERNACLE TWINS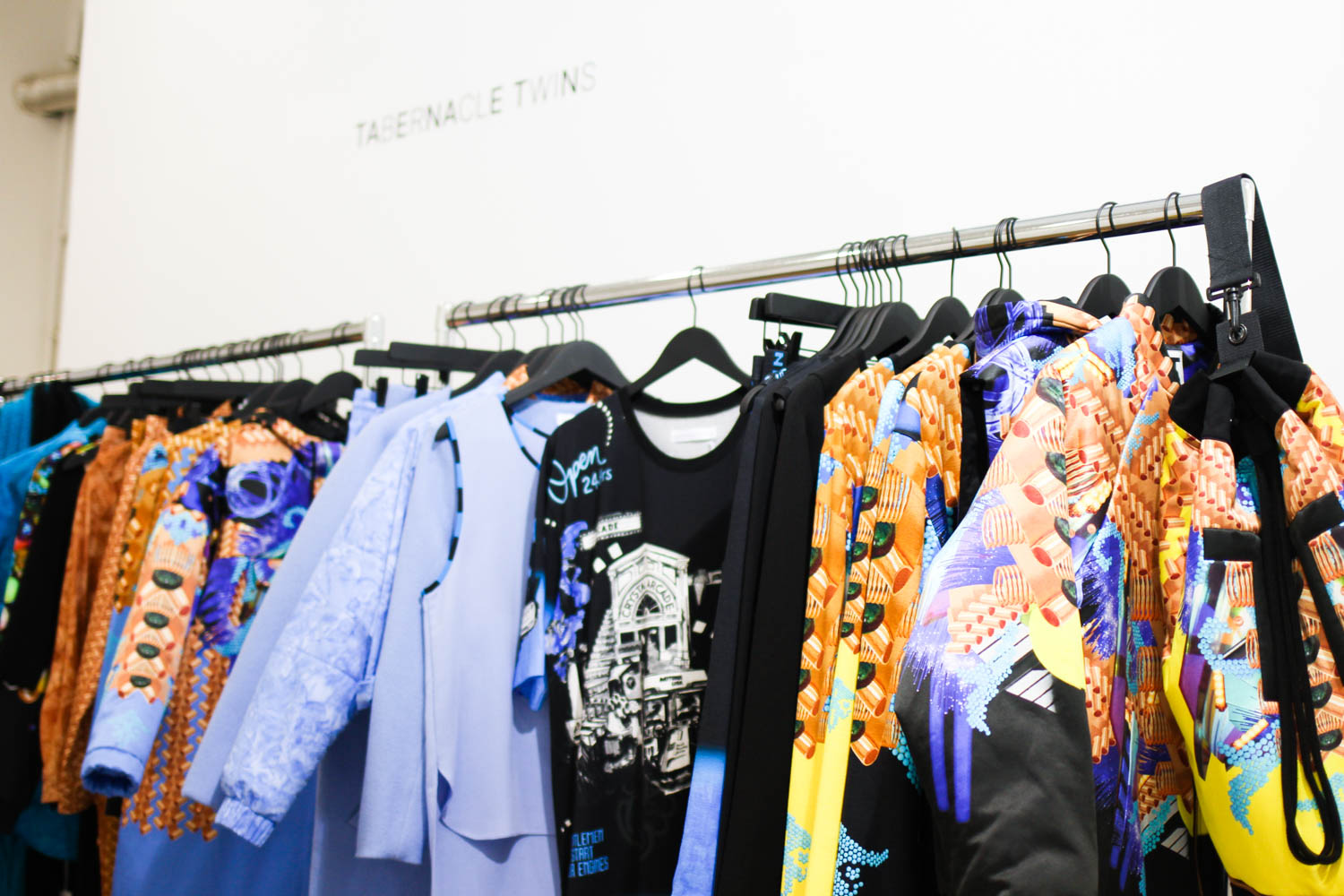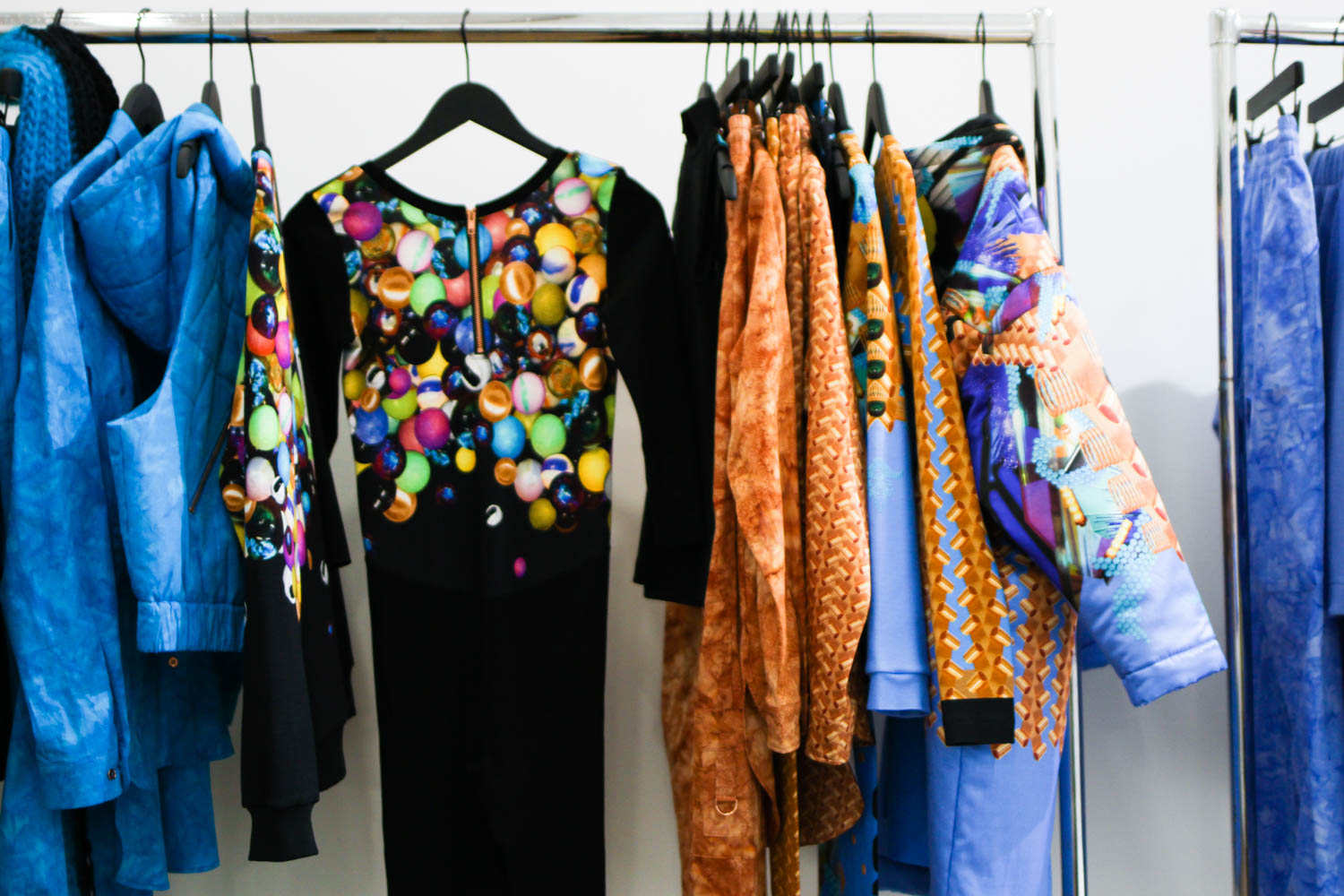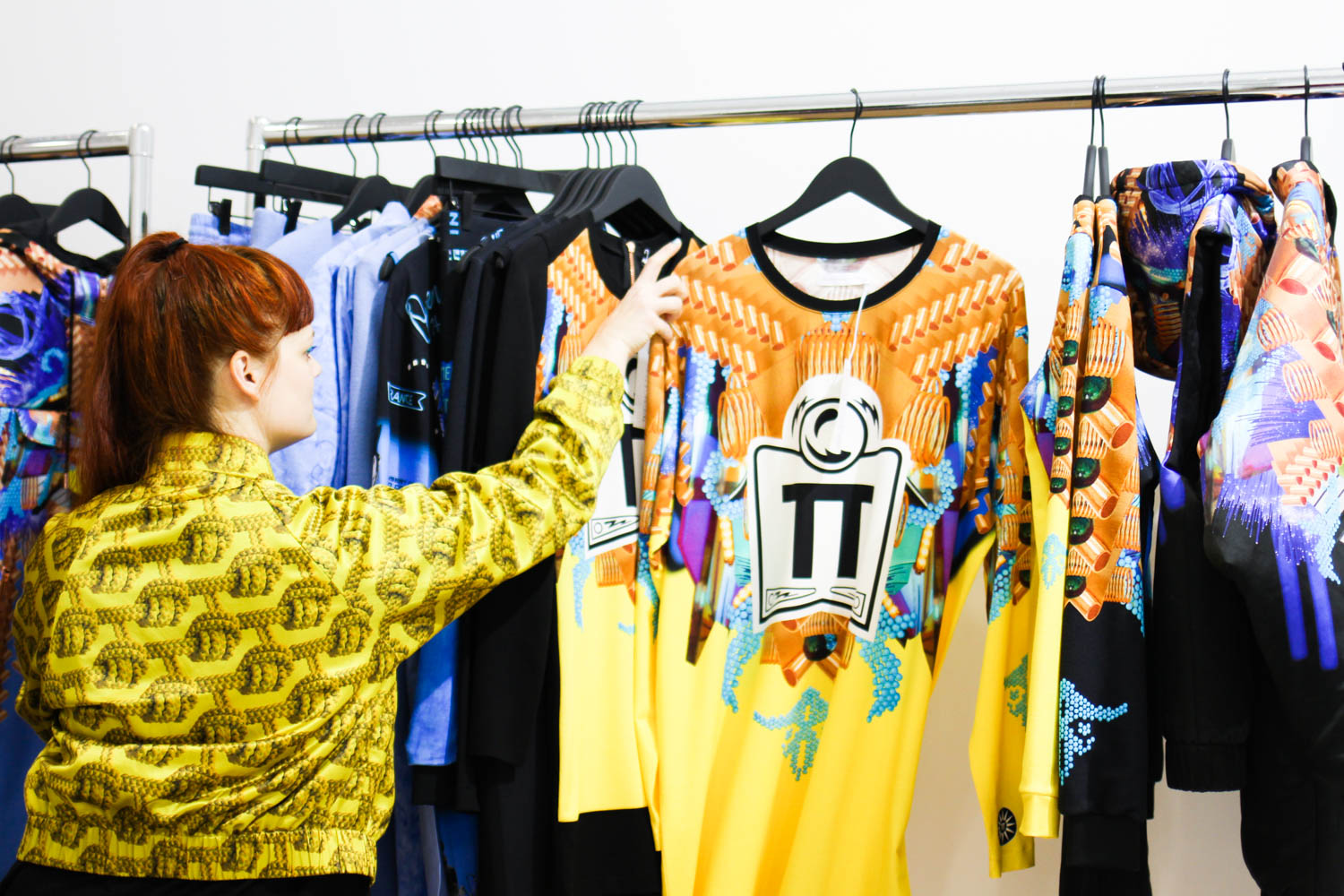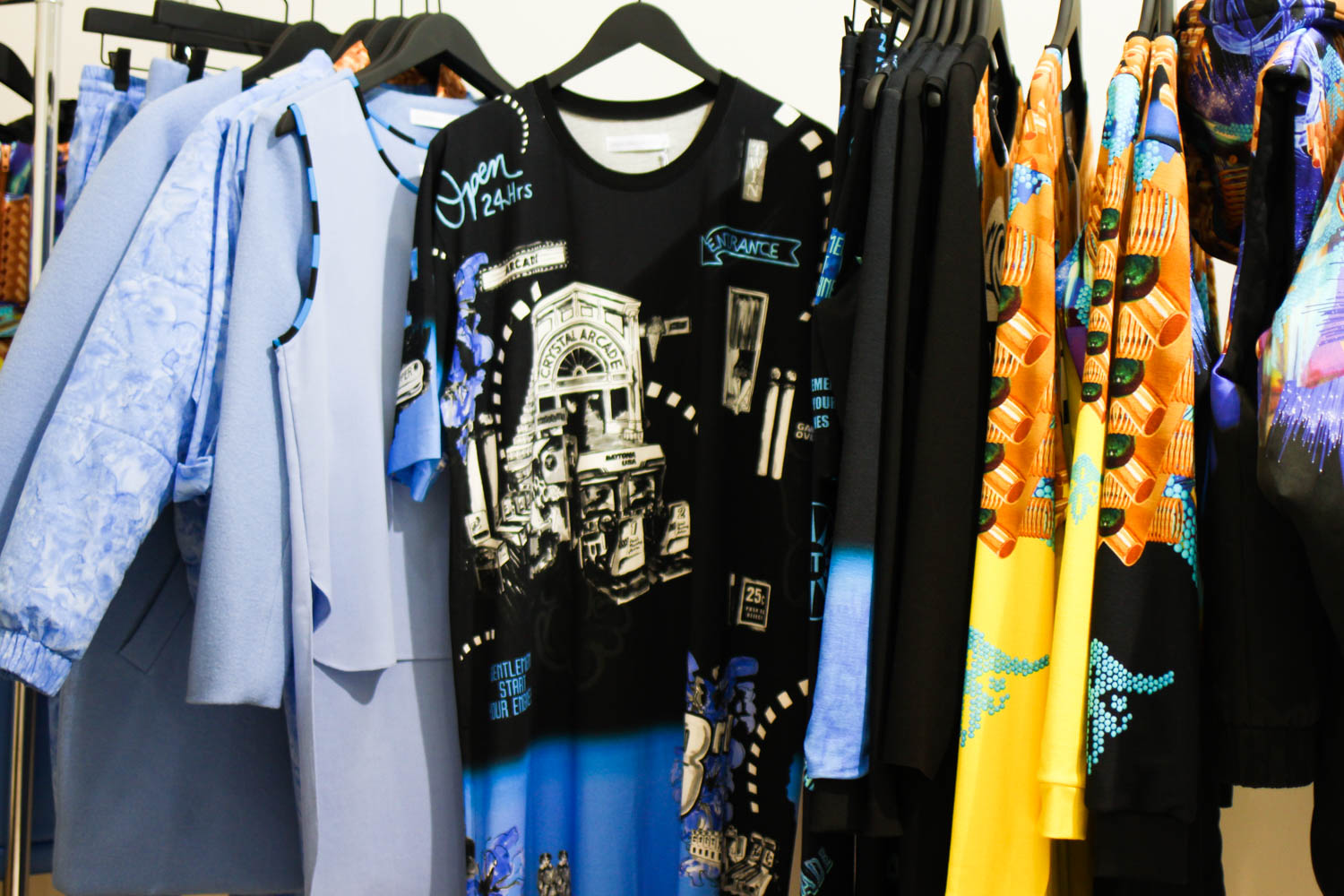 In the showroom I also met a designer, I've been trying to get a hold of for years now – Tabernacle Twins. I saw her show in Copenhagen at my very first fashion week in 2012 and ever since I've loved TT. Focusing on fun prints that tell little stories and with a street wear angle to her designs, Tabernacle Twins surely is a brand to keep you eye on. I talked to Vibe, the designer, who told me about the inspiration for this collection – a story about the fictive "Tabernacle Twins" going to a game arcade. Prints with elements from arcade games and a redesigner pinball inspired TT logo makes the blue, black and golden collection super fun. I wouldn't mind grabbing a couple of those sweaters, dresses and huge down jackets.
Bonus info: Tabernacle twins is coming back into the Danish market, opening a shop on Jagtvej in Copenhagen!
NATALIE B COLEMAN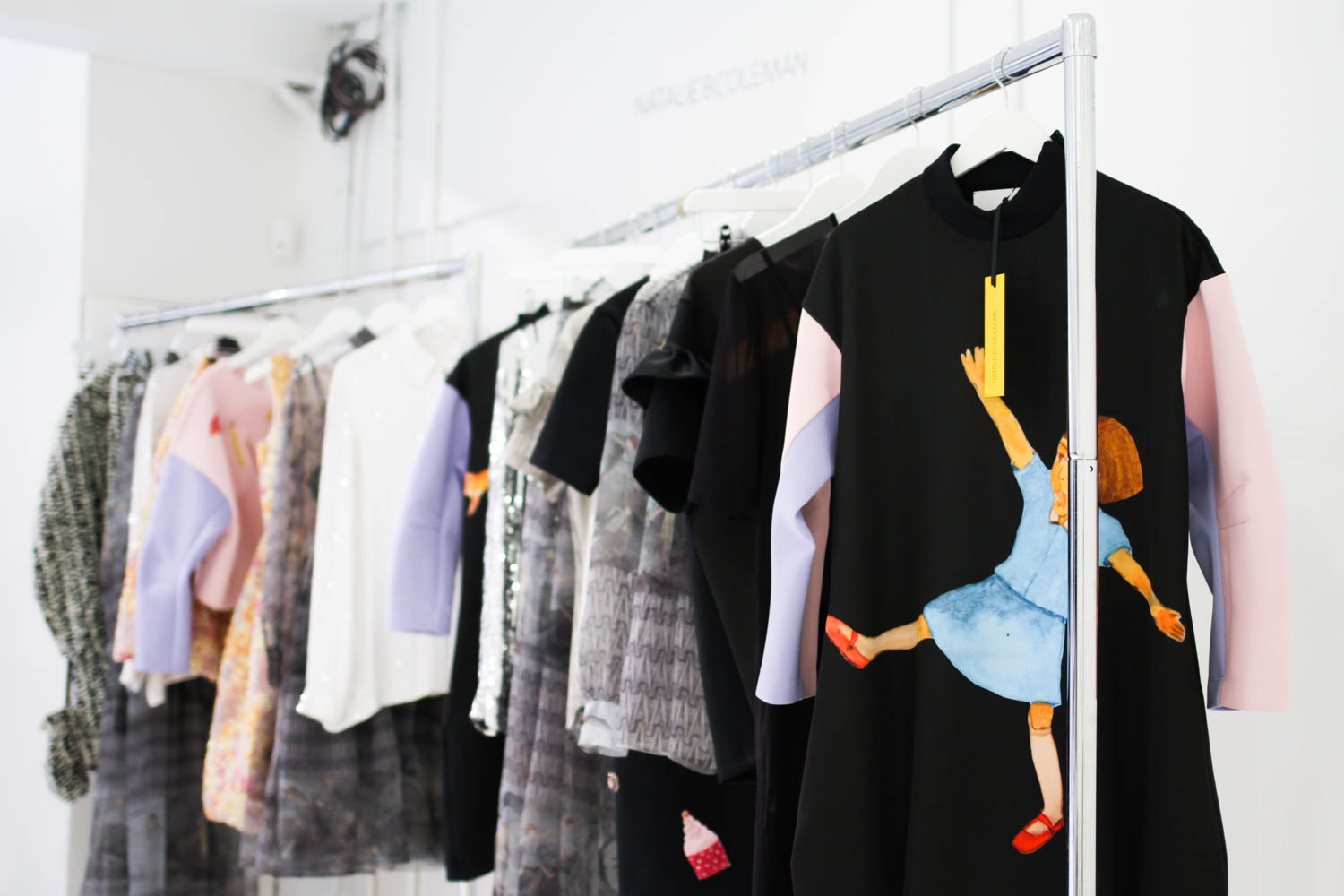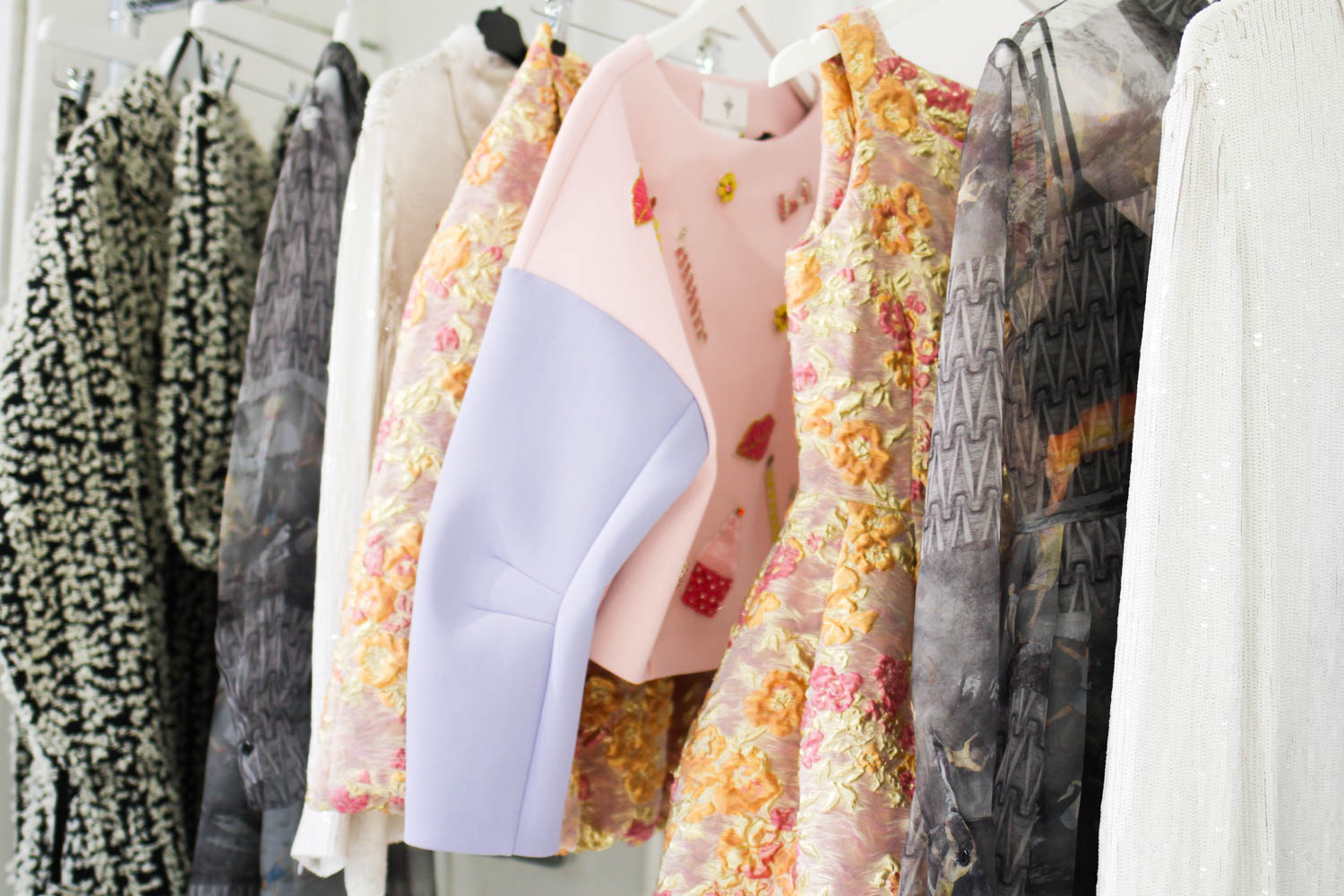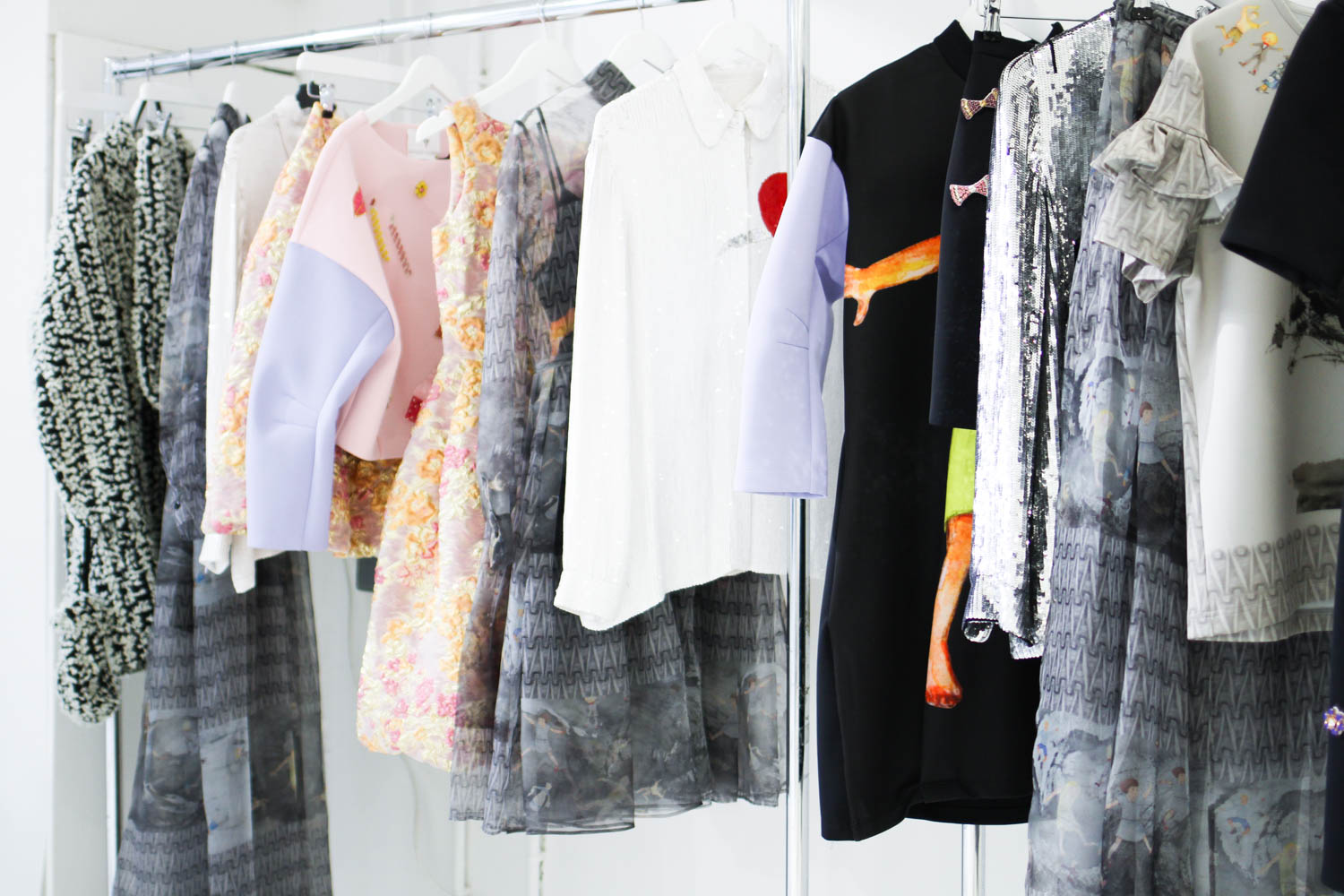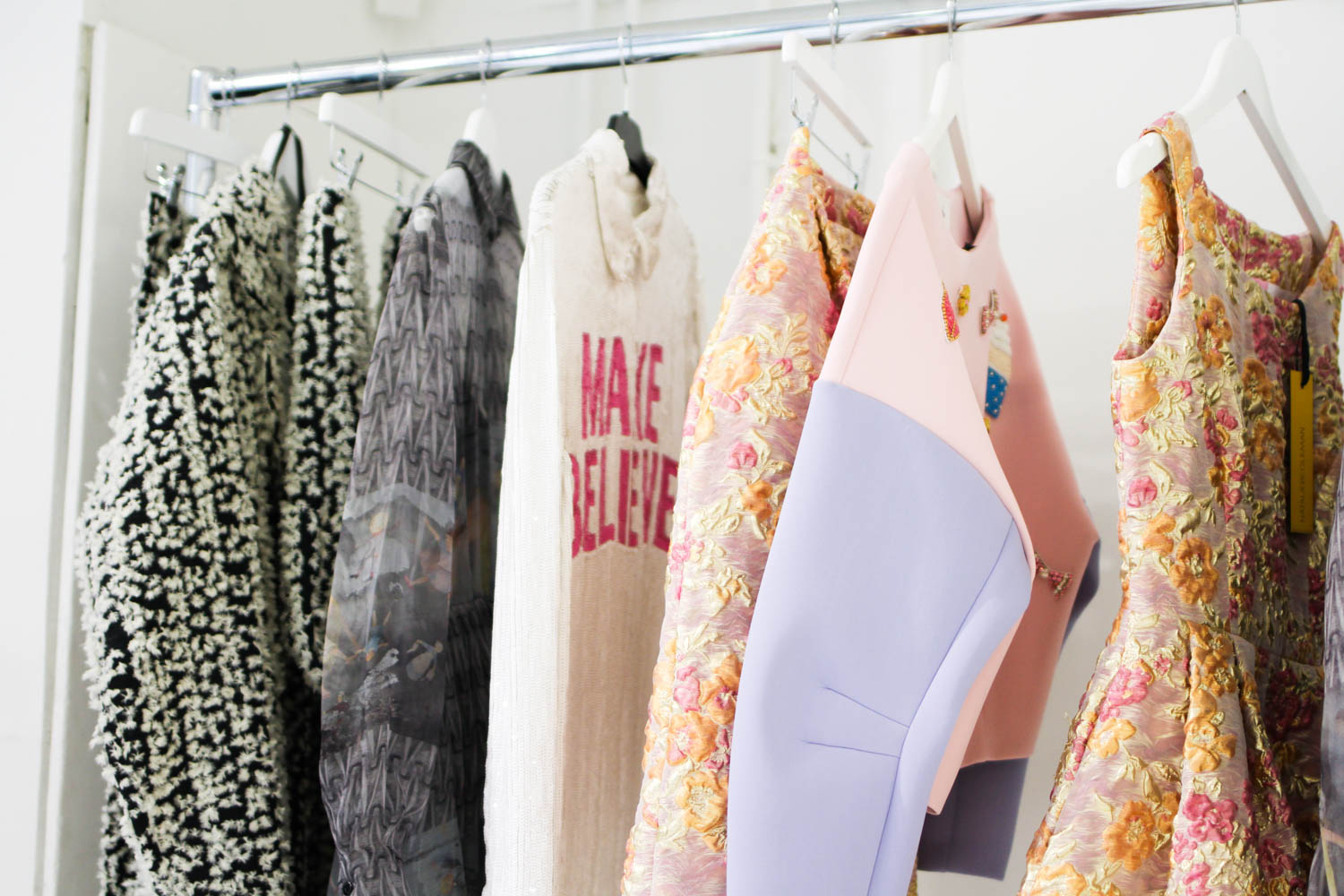 The third collection I fell for was the one of Natalie B Coleman. Her collection was inspired by Enid Blyton's children book series "The Enchanted Wood" with prints and applications with connotations to the stories in the books. As an example, Natalie made a fun neoprene sweater with lots of applications pointing to "The Land of Birthdays", light dresses showing the children experiences int eh woods and three cool items from "The Land of Ice and Snow" with black bases and thousands of little snowflakes hand stitched on them, giving a cute, snowy effect. Oh, and then I just can't take my eyes off of those wonderfully, completely sequined shirts with "Make Believe" written on them.. Wow!