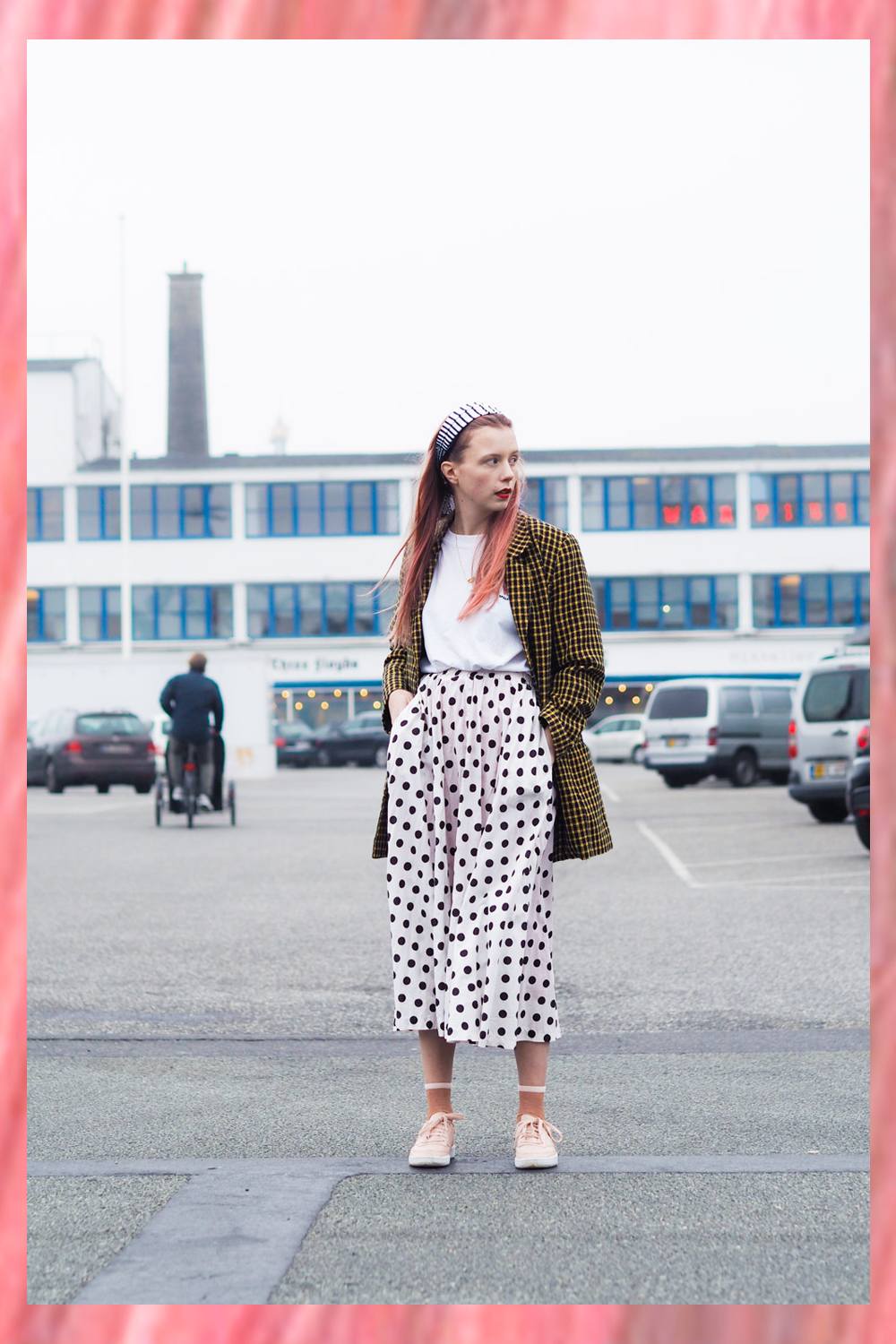 this post contains affiliate links which are all marked with *
SCARF: SECOND HAND(similar here*), BLAZER: SECOND HAND(similar here*), T-SHIRT: MONKI, NECKLACE: gift from LINE ROSSAU JEWELLERY, SKIRT: SECOND HAND(similar here*), SOCKS: MONKI(similar here*), SHOES: REEBOK(similar here*)
I ret lang tid har jeg haft lyst til at tage et smut ud af landet. Til de varme lande, en tur til Rumænien og Andreea eller.. Ja, bare væk. Og i går fik jeg så idéen og tog mig sammen til at gøre noget ved den. Planen er, at jeg I næste uge tager på forlænget weekend, eller en lille arbejds-tur, kan man også kalde det, til Færøerne med min veninde Kathrine, som blandt andet har snuppet de her skønne billeder til bloggen(ps. hvor pæne er farverne og mønstrene i det outfit lige?). Hun er nok noget nær min favorit-fotograf til blogbilleder og at have hende med både som selskab og som fotograf i et smukt land som Færøerne kunne ikke blive mere perfekt!
I aften bestiller jeg vores billetter og på torsdag letter vi – har I nogle gode tips til Færøerne og Thorshavn? Smukke naturområder, cool steder til at skyde billeder, gode caféer eller cool butikker? Fortæl, fortæl, fortæl!
Jeg tror også jeg kommer til at lave en lille guide, hvis jeg spotter nogle gode steder – og hvis jeg er god også en rejsevideo! Hvad vil I gerne se?