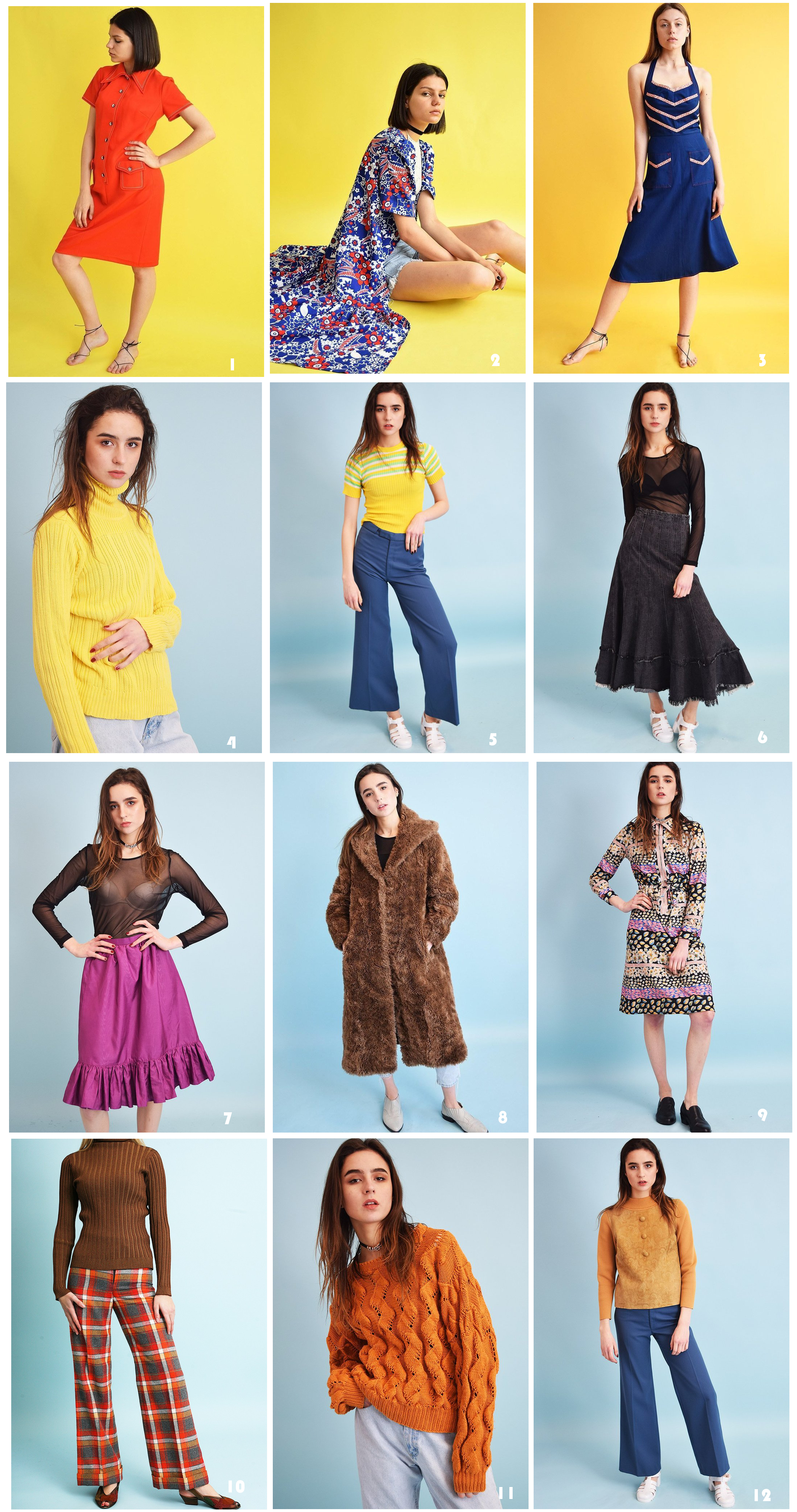 1: HERE, 2: HERE, 3: HERE, 4: HERE, 5: HERE, 6: HERE, 7: HERE, 8: HERE, 9: HERE, 10: HERE, 11: HERE, 12: HERE
For noget tid siden fik jeg en mail fra en læser, der havde spottet en hjemmeside, som hun tænkte at jeg ville kunne lide. Seriøst, der er så lækkert at have folk, der tipser om ting, fordi de har fået en idé om hvad man synes er nice her på bloggen!
Jeg fik et link til en vintage-hjemmeside ved navn Vintaholic der er så lækker og som har en rigtig god håndfuld ting, som jeg enormt gerne vil have fingrene i! Priserne er helt overordentligt overkommelige hvad angår web-vintage-butikker og derudover har de gratis fragt, som jo kun er et plus. Jeg har virkelig forelsket mig i den lækre denimkjole, den her syrede nederdel, der minder mig lidt om en forfærdelig nederdel jeg havde på til min søsters konfirmation, og den her varme sag.
Ih, jeg bliver lidt shoppingtrængende nu! Det er sgu ærgerligt at spotte alskens ting, man gerne vil have, når man egentlig skal rydde ud i garderoben – I kan shoppe min garderobe lige HER faktisk! Jeg skal nemlig flytte d. 1. maj og har endnu ikke fundet mit nye hjem, men chancerne for at jeg får masser af plads til garderobe er ikke så store, så nu skal der ryddes lidt ud! Og sig endelig til hvis I kender et dejligt sted(gerne i kollektiv) i København, der kunne mangle mig som lejer/bofælle!