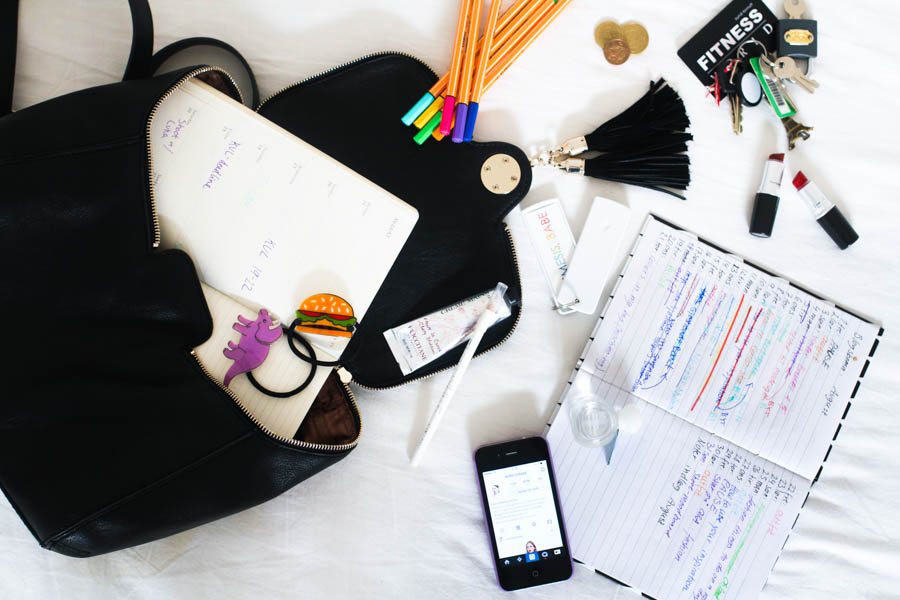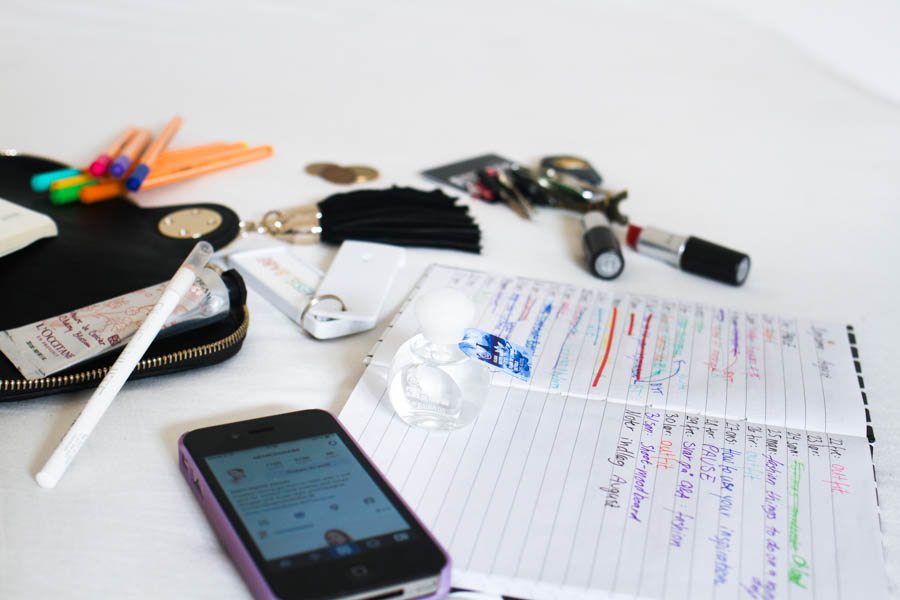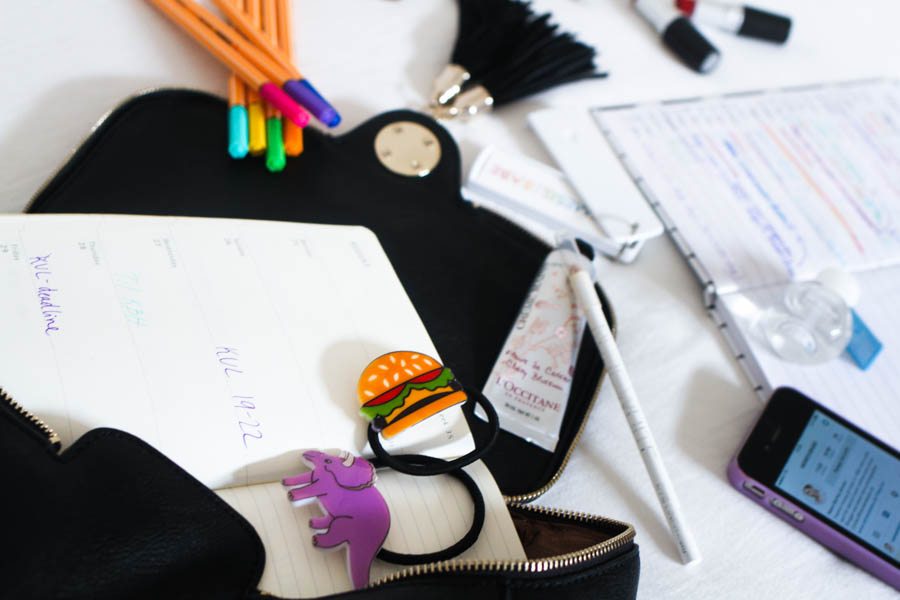 Backpack from Love Moschino, gifted by Sarenza.dk
I recently got my hands on a new and wonderful backpack with zippers and tassels and the perfect amount of space for all the things I tend to bring around with me – so now that I have the chance to show off my new bag, I thought: why not show you the contents of it as well?
– Two things I always bring are my weekly planner – to keep control of everything I have planned and to be able to write new plans in there and remember them – and my blog note book. Here I keep a schedule of up coming blog posts, notes for blog posts and room to write down any idea i might get during the day.
– To write everything down with I always bring at least three Stabilo markers(it's not just to make the photo prettier, I really do!). I like it better when I can write things down in different colors – that makes it easier to comprehend.
– From my make-up shelf, I bring my white eyeliner and lipsticks to freshen up during the day. I also bring a tiny version of my perfume from The Body Shop and a nicely scented hand cream from L'occitane. Oh, and when the hair gets annoying, I make sure always to keep hair bands near by – I just for my hands on these fun ones from Hair Dessert.
– Business cards are a smart way to keep from having to spell out nemesisbabe.dk all the time. Mine are from Moo.
– Now the boring stuff: Phone, check! Keys, check! Fitness card, check! Fitness lock, check! I try not to bring my wallet when going out and not having planned on buying something specific – then I avoid impulsive shopping! If I'm a bit nice to myself, I might drop a few coins in my bag so I can buy a snack if I feel like it.
What's always in your bag?
SHOP MY BAG: