In the middle of my vacay and other fashion week posts, this one suddenly disappeared from my blogging schedule – so now I've gotten it together to have a look back at my fave shows and looks from the fashion week that took place in Copenhagen a couple of weeks ago.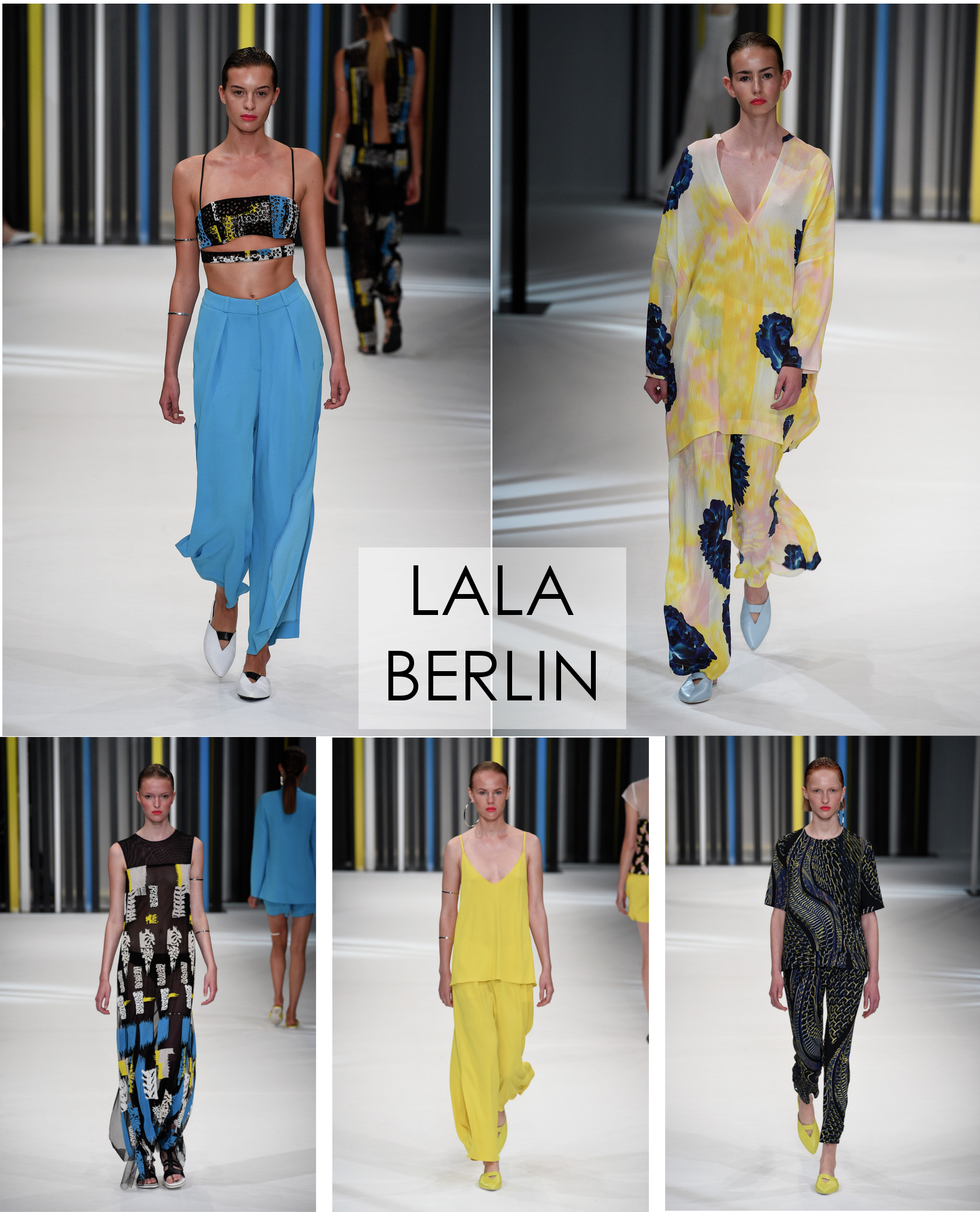 Lala Berlin's debut at the Danish fashion week went great and was super well produced. With an artistic runway complimenting the printed and colorful looks that walked down it, Lala pepped up City Hall. My fave looks were very printed and yellow, too – yellow and prints look like they'll be very on trend next summer and I'm all content.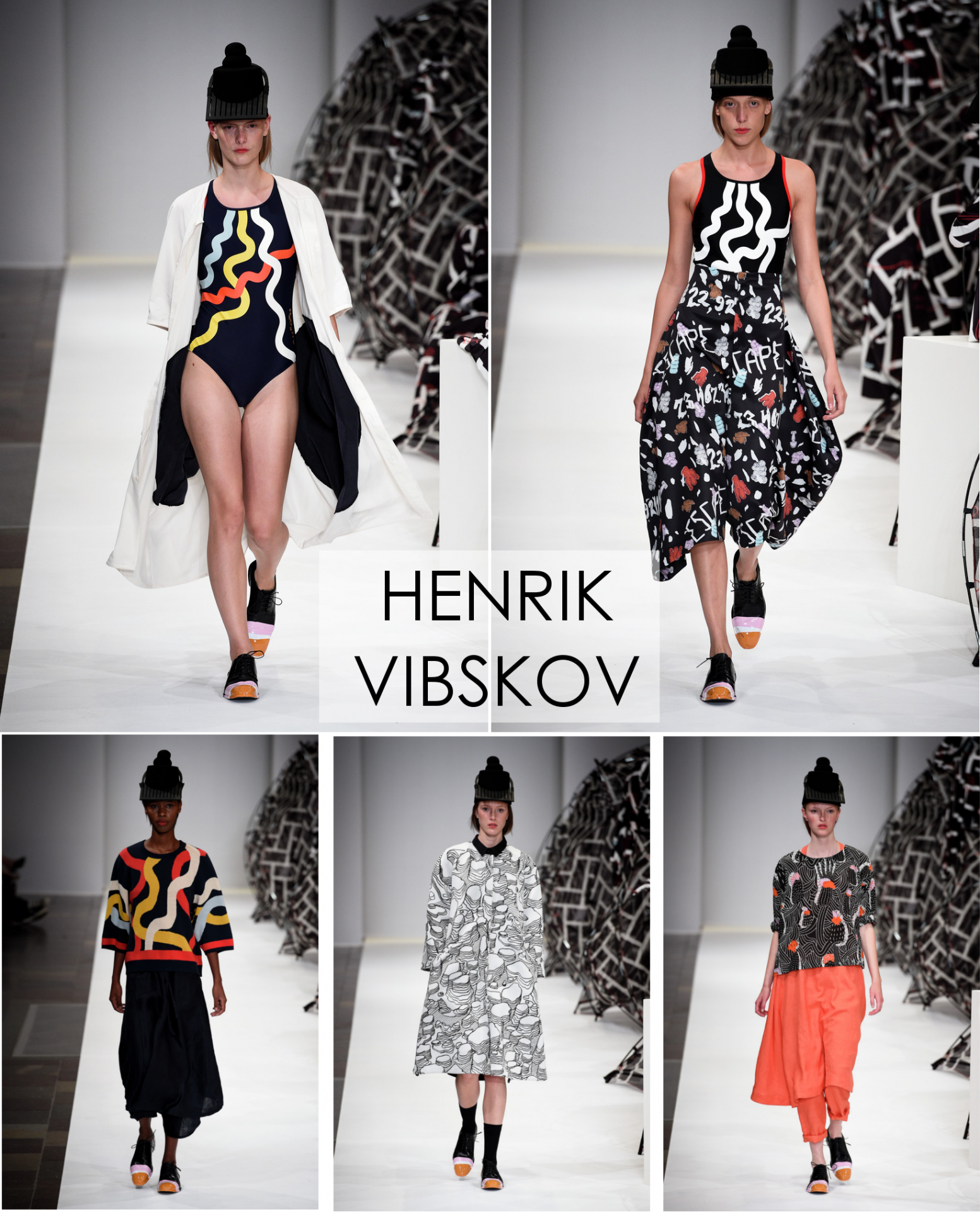 Henrik Vibskov's show was both new and the same as it always is. The art installation this season was spiced up with printed tents and performers wearing all over printed body suits, and down the runway walked the same silhouettes that have been the Vibskov signature for as long as I've viewed his shows. This season, he surprised us with a swimsuit collab with Danish sports brand, H2O, which were my definite fave pieces of the collection.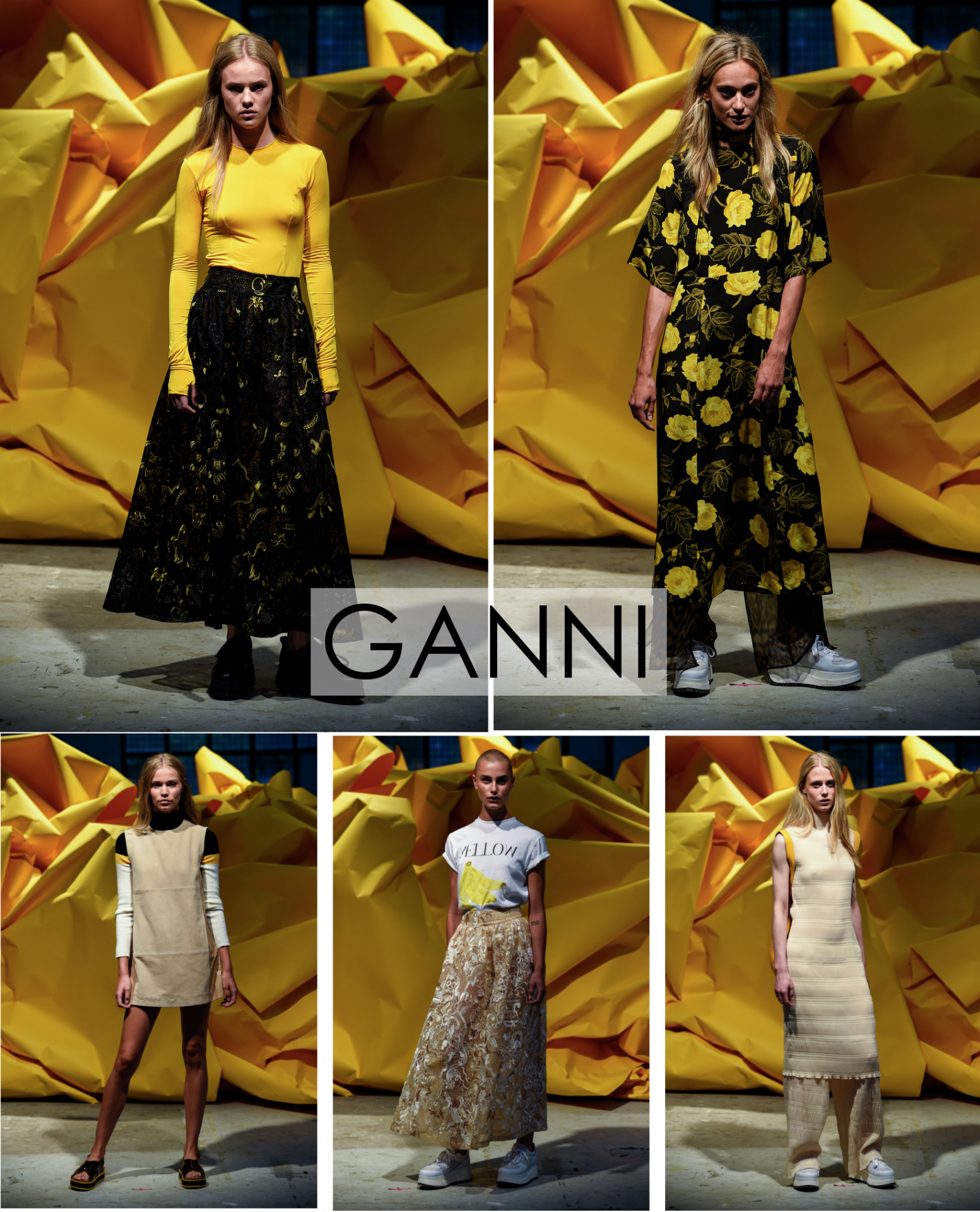 Ganni has yet to put me on their guest list for their show, so here, I only have their photos on the web to comment. And my comment is: Yay, yellow! The collection's most popular color is said to be an expression of happiness and the color is seen in many looks, like the black and yellow rose print that was the star of the collection. I love Ganni's mix of quiet silhouettes and loud prints!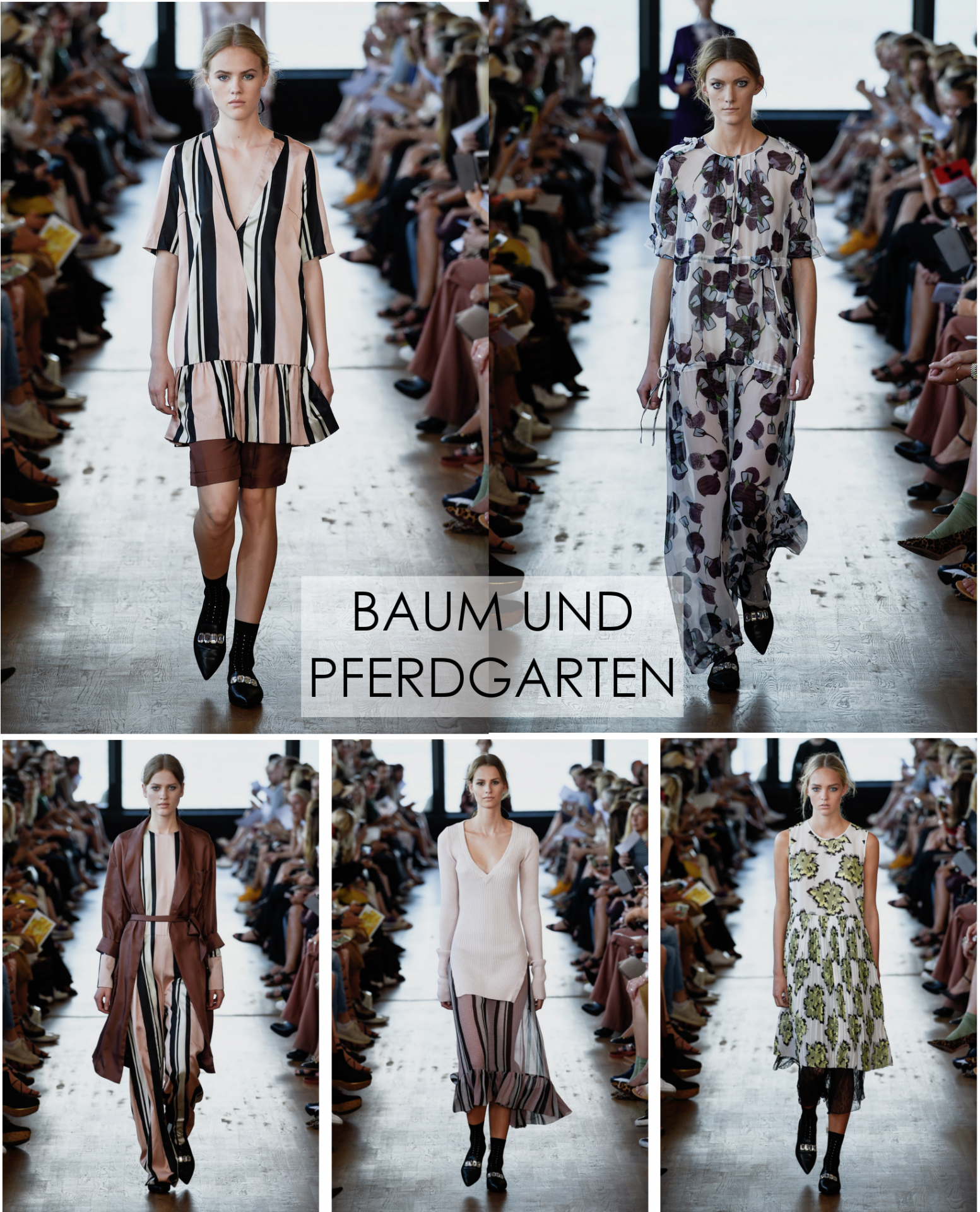 Baum und Pferdgarten opened their show at an overheated Langeliniepavillion with a live ensemble of classical piano and string music, setting the tone for their light and airy ss16 collection that made the summer heat a bit more bearable. Prints were everywhere, graphic, floral, writing, and I fell in love with their rose, white and black stripes on skirts, dresses and pantsuits.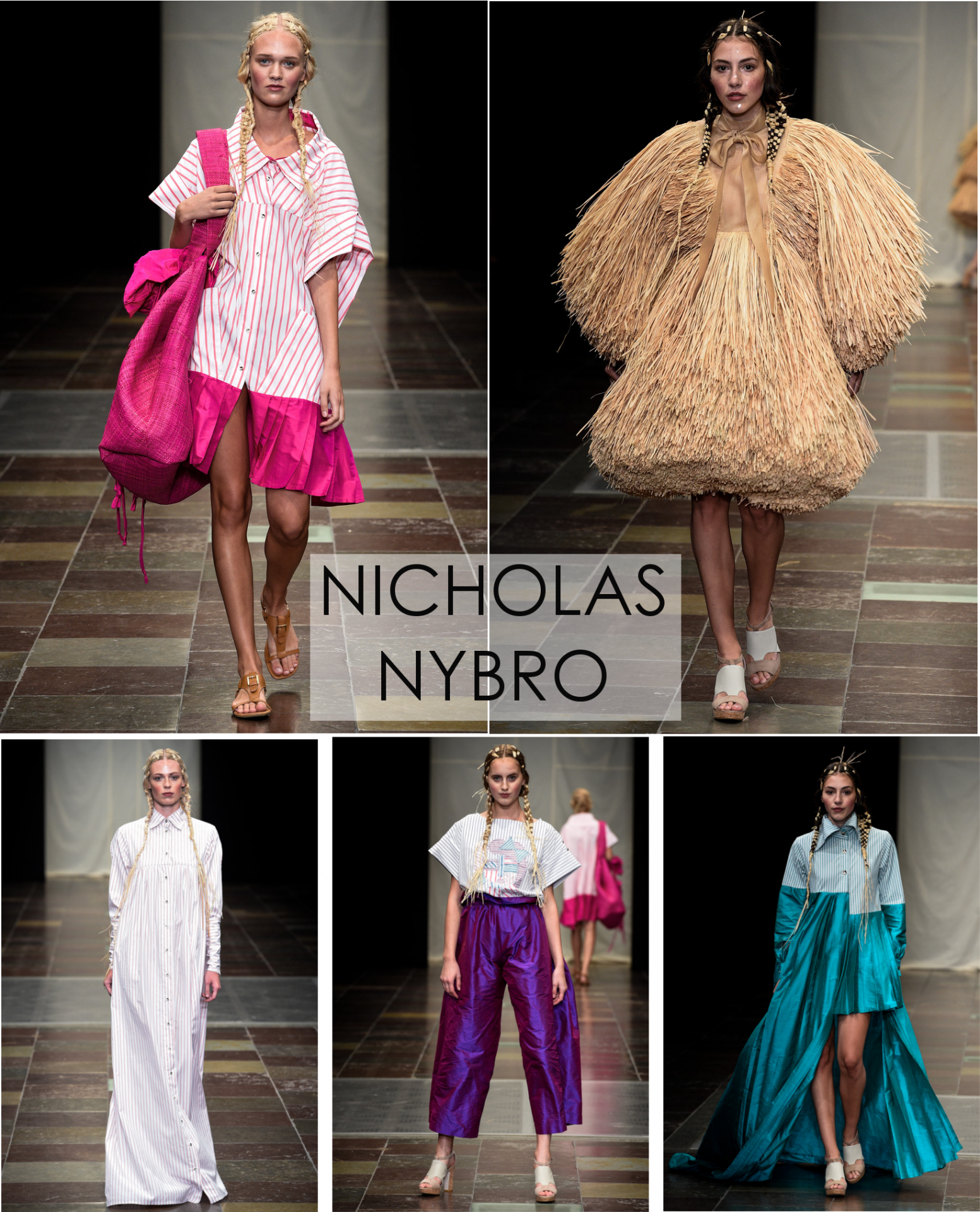 Considering him being a newcomer to Danish fashion, young Nicholas Nybro really knows how to put on a show. Usually I'm bored when the City Hall venue isn't ornamented of changed in any creative way, but Nybro's show shone completely and lit up that dull venue in a way I'd never seen before. Taking his inspiration from the fairytale The Snow Queen, Danish country idyll and Morten Korch films, the show opened with a long, stripes shirt nightgown that throughout the show was taken over more and more by the shiny fabrics and bold colors that I expected from Nybro. The finale was consisting of dresses made in thin beige silk and tons of straws of shall and Nybro showed up at the beginning of the runway to standing ovations and "woohoo"s.
ALL PHOTOS C/O COPENHAGEN FASHION WEEK