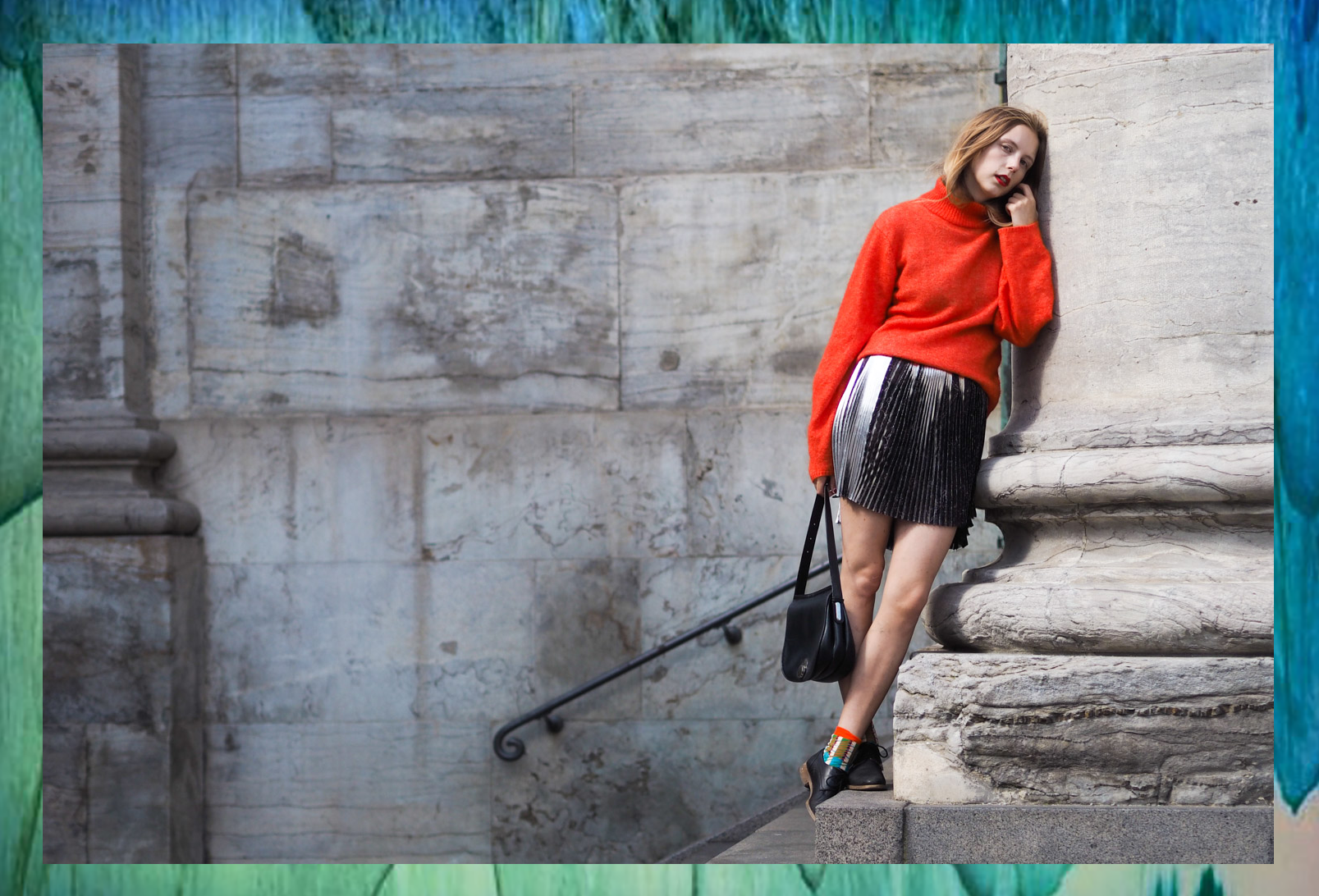 JUMPER: H&M CONSCIOUS(old one), DRESS: MUNTHE(gifted) BAG: SECOND HAND, SOCKS: HYSTERIA(gifted), SHOES: BIANCO
Not long ago I got this cute silver dress from Menthe. A really pretty cocktail dress, which I had a bit of a hard time figuring out how to get the most wears out of – I don't like having things hanging around that can't be worn to several occasions.
But last week I hacked wearing the dress for every day – slapping a jumper over it made it both school and autumn appropriate, yay! I'm really looking forward to wearing more evening dresses for every day this way!