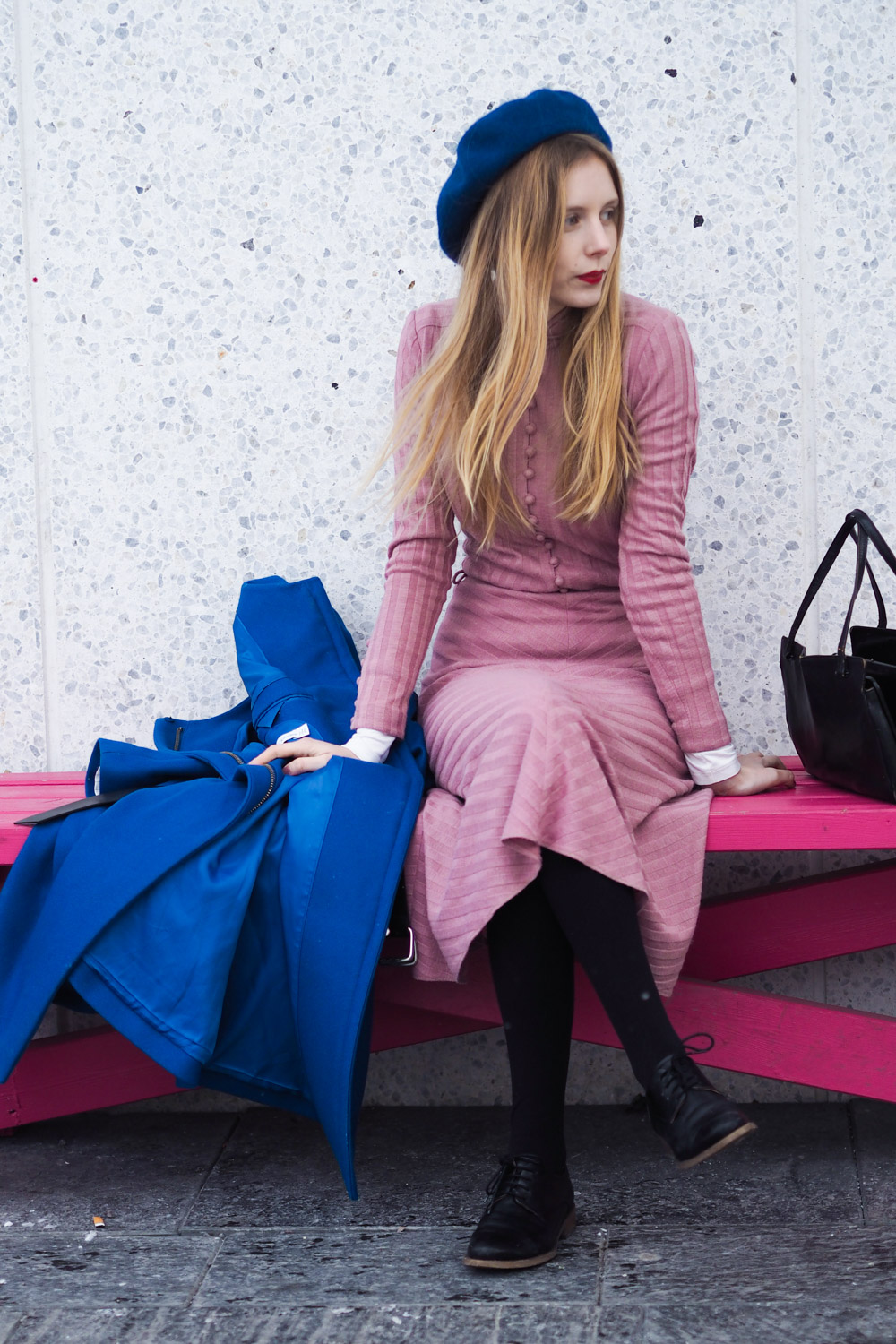 My first outfit at Oslo Runway – Stories coat, Bianco shoes and the rest is vintage. 
Tuesday morning at 7, I, some other bloggers and fashion magazine people got on a plane to go to Oslo for their fashion week, Oslo Runway. The trip only lasted 'till Wednesday evening, but dang, it was full of experiences! Some very shamelessly fangirly!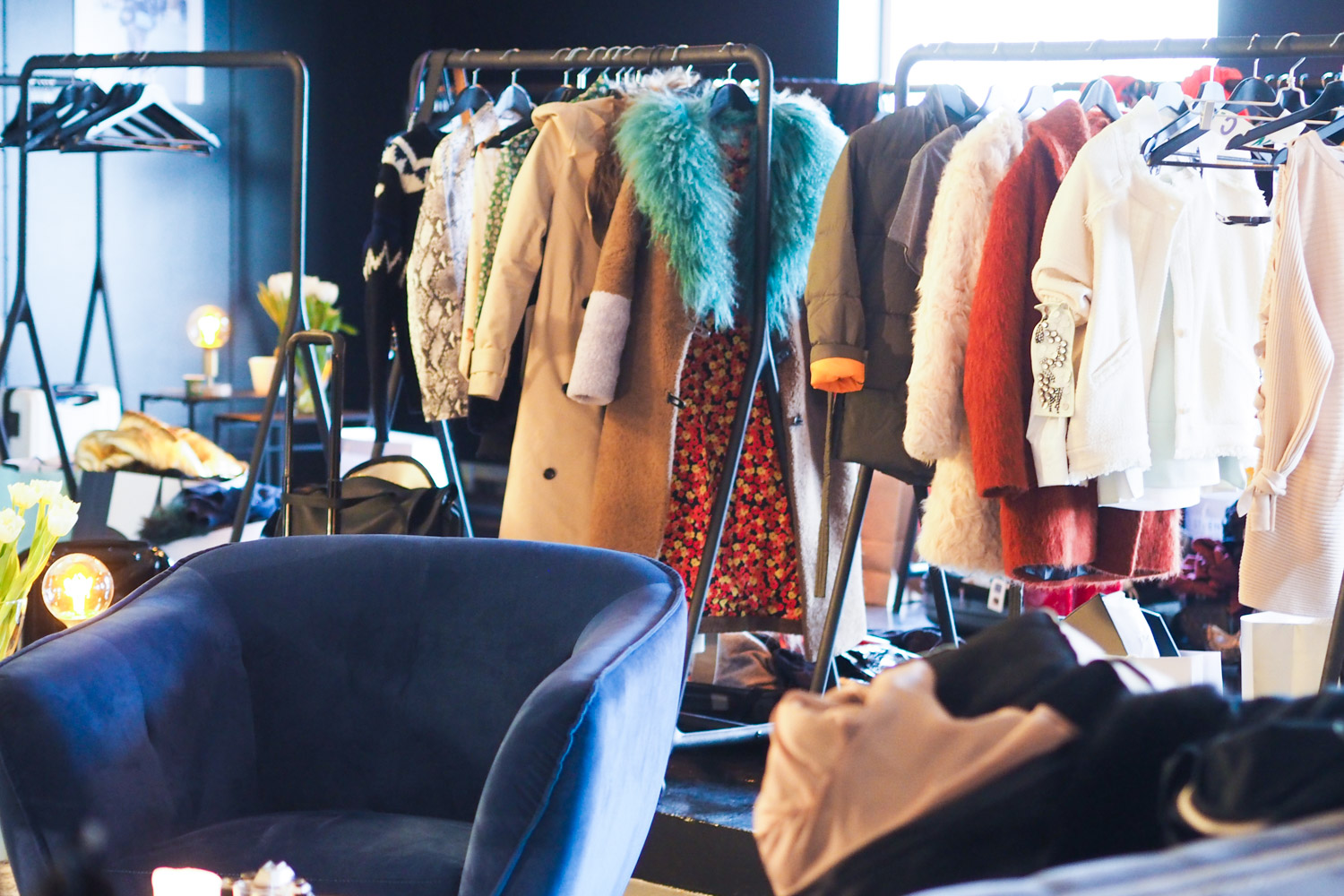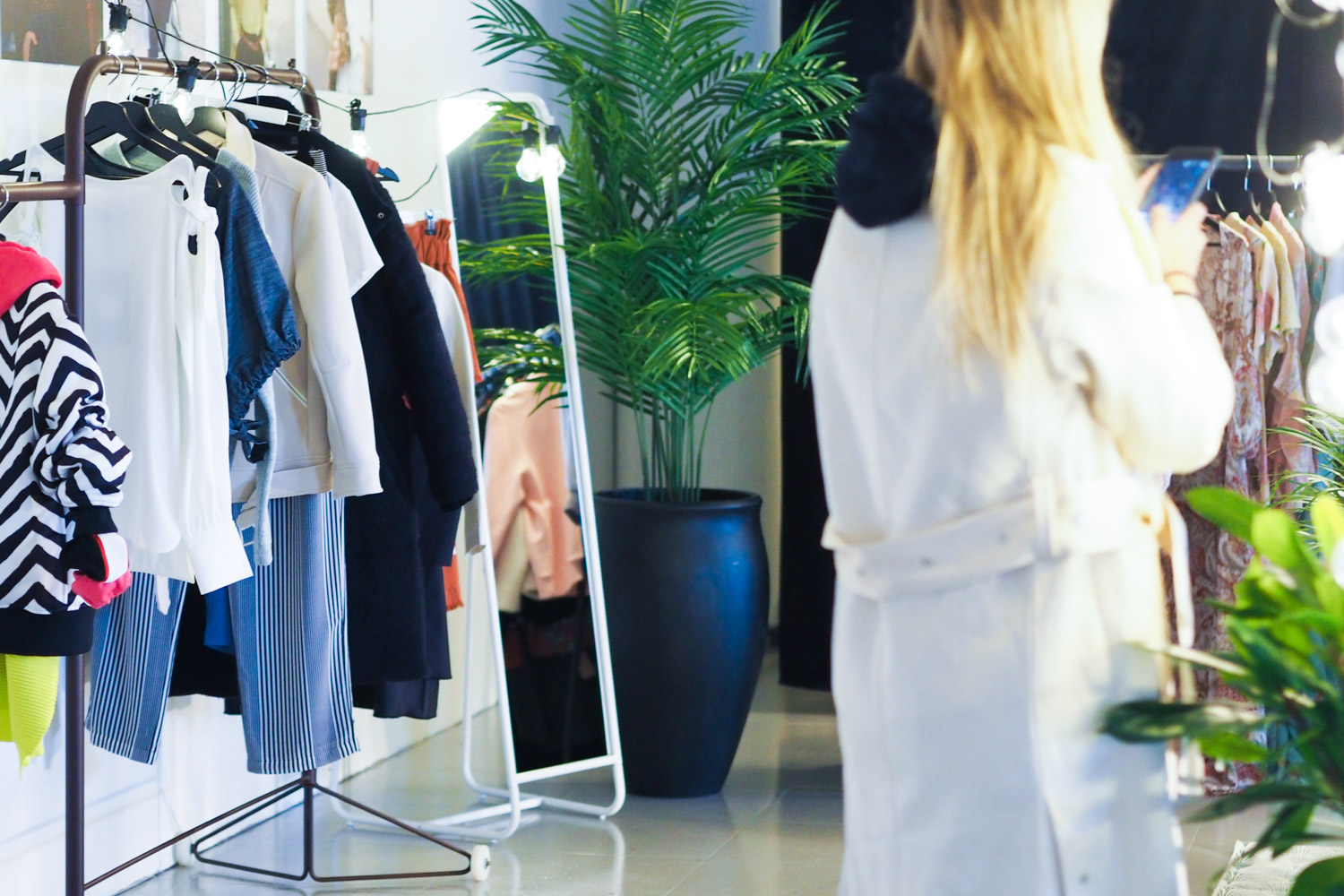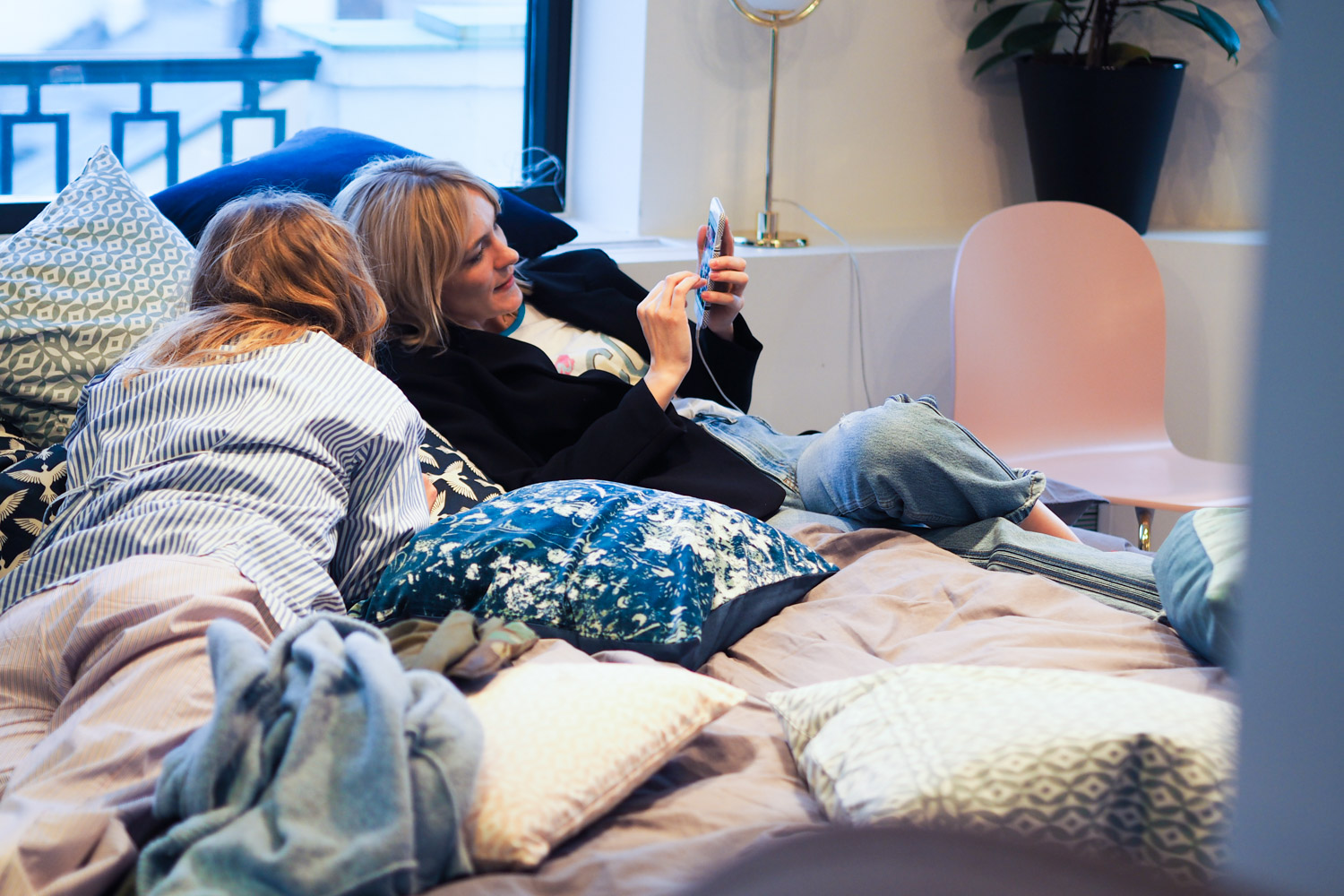 … I got up at 5am to make the plane to Oslo.
… All the influencers could hang out in the Style Lounge to eat, get styled and get warm between shows.
… We had a clothing rack each to hang our outfits and we could borrow clothes from cool, Norwegian brands.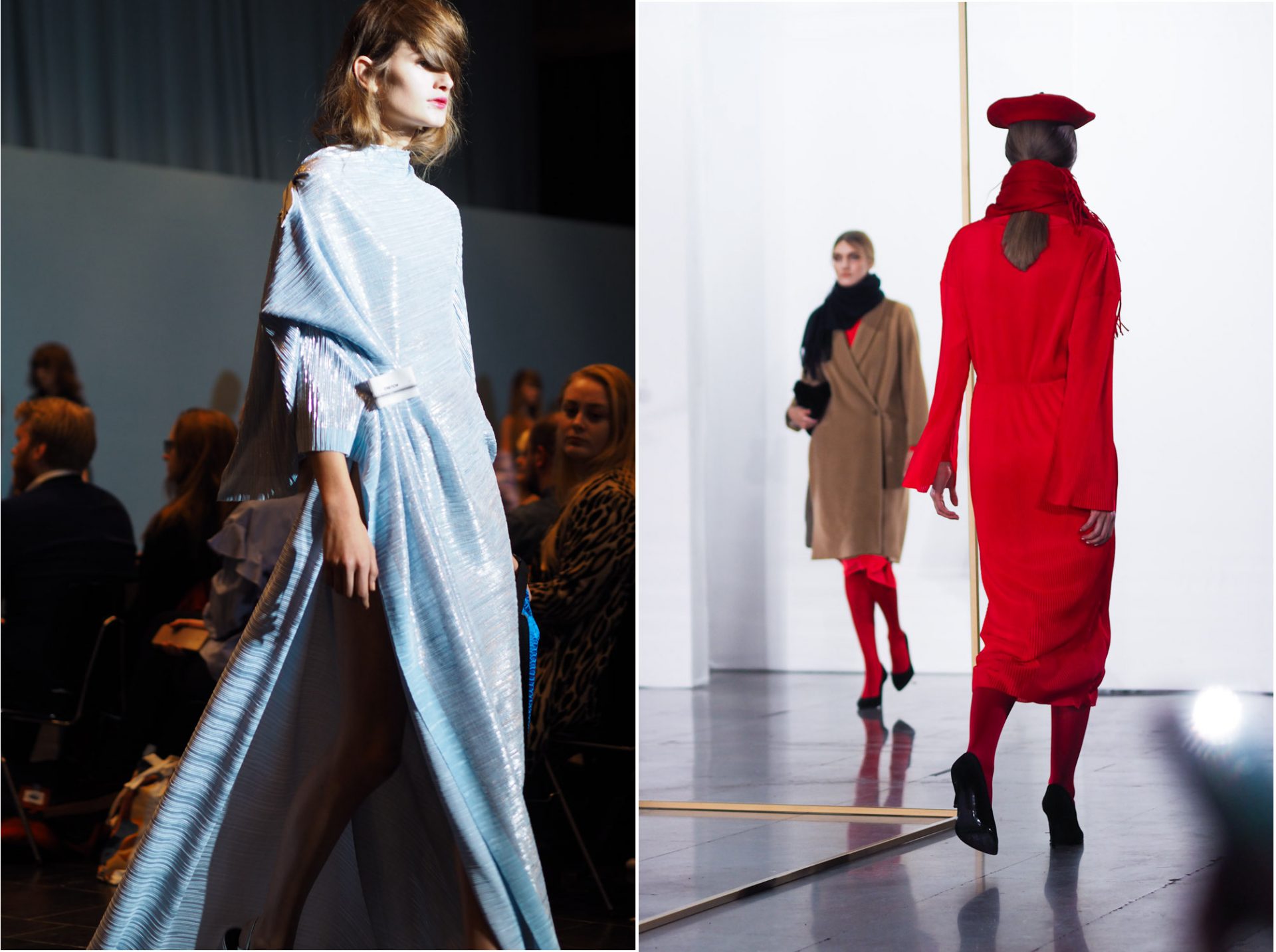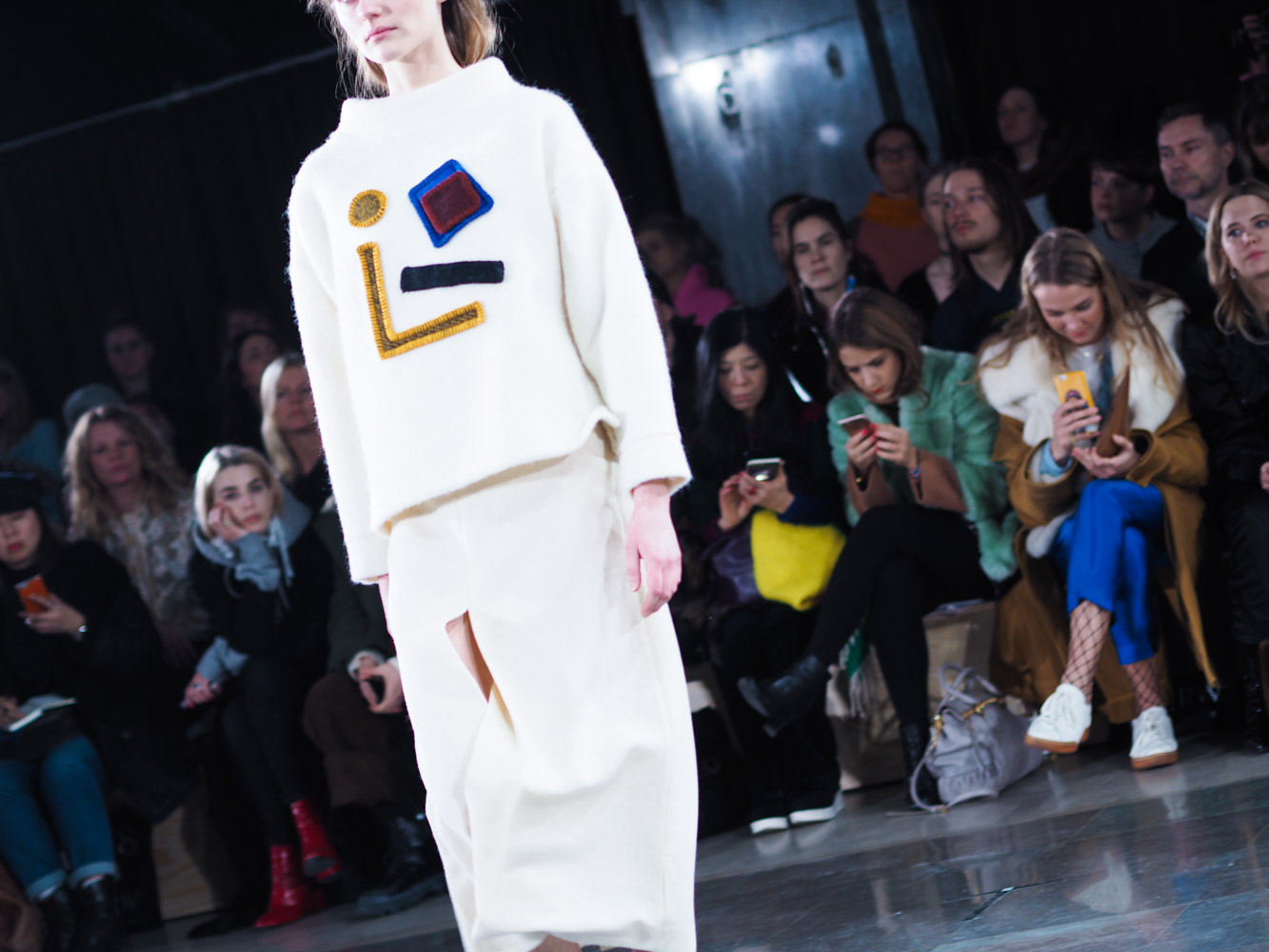 … We attended any show we wanted to and my top faves were Elisabeth Stray Pedersen(photo above), Anne Karine Thorbjørnsen(photos with blue backgrounds) og Veronica B Vallenes(the all red look).
… I was surprised with the amazing design talent in Norway. Good, simple, Scandi design, but with a super cool edge to it!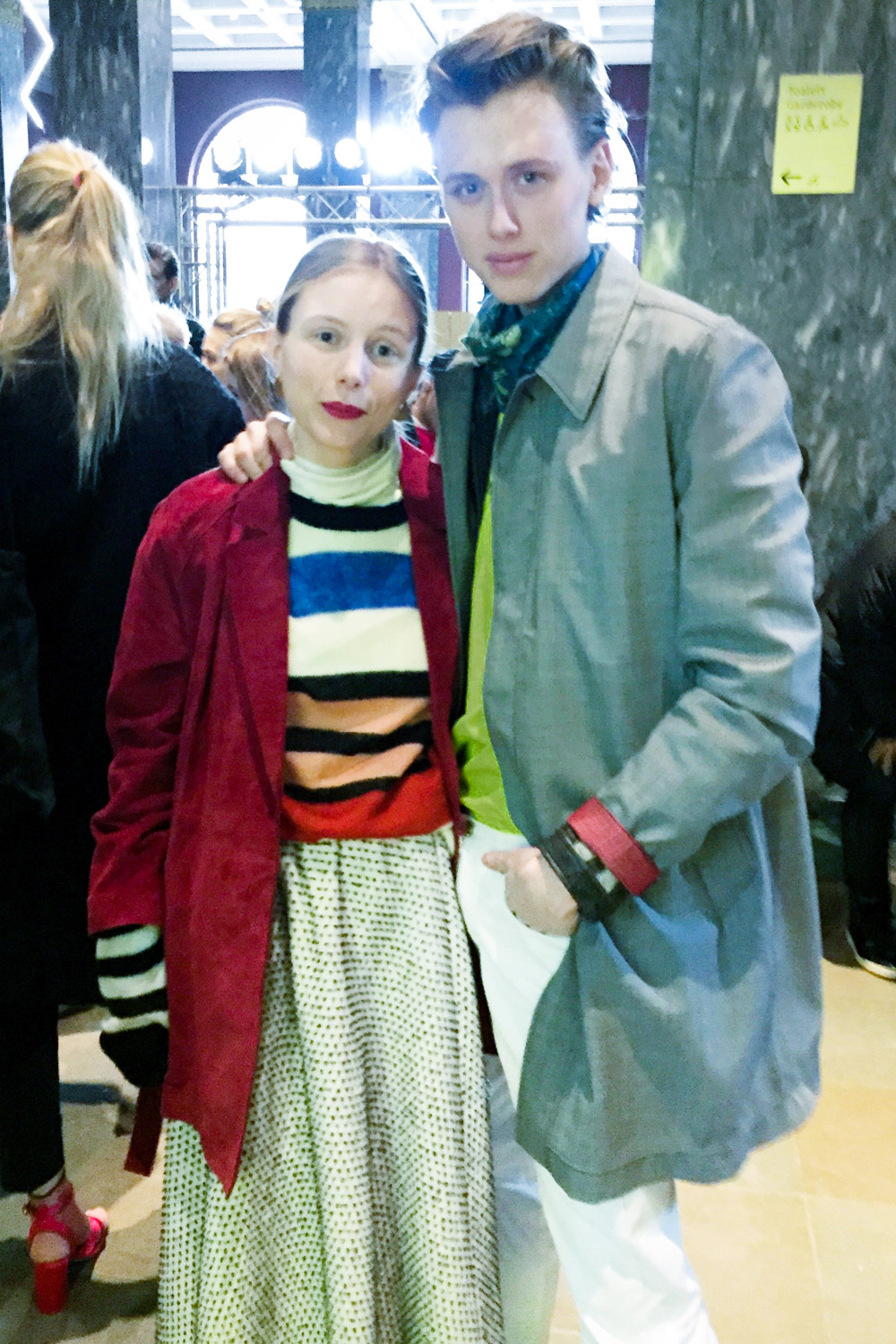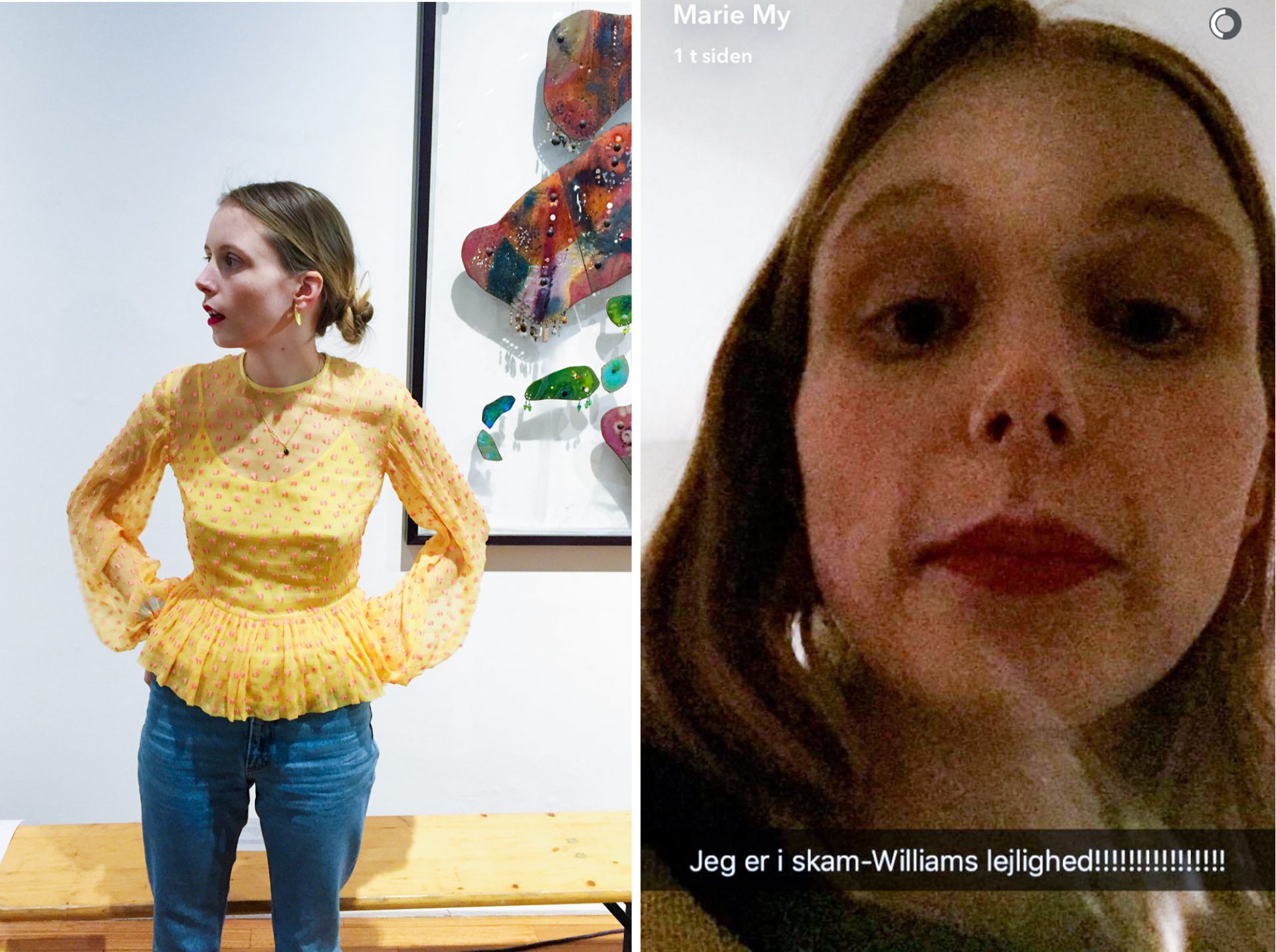 … I posted my most popular insta-photo ever, when I fangirled Henrik Holm(Even from SKAM). Melting inside!
… I wore the most gorgeous top from Stine Goya to a party where my elbow touched Thomas Hayes' and I swore never to wash it.
… When I was on my way home, a bunch of the Danes, ended up going to Thomas' apartment to party on and I joined. Fangirl activity: maximum level.
… The party wasn't the most amazing one, so we went back home around 5am. Yes, 24 hours after I got up in the morning.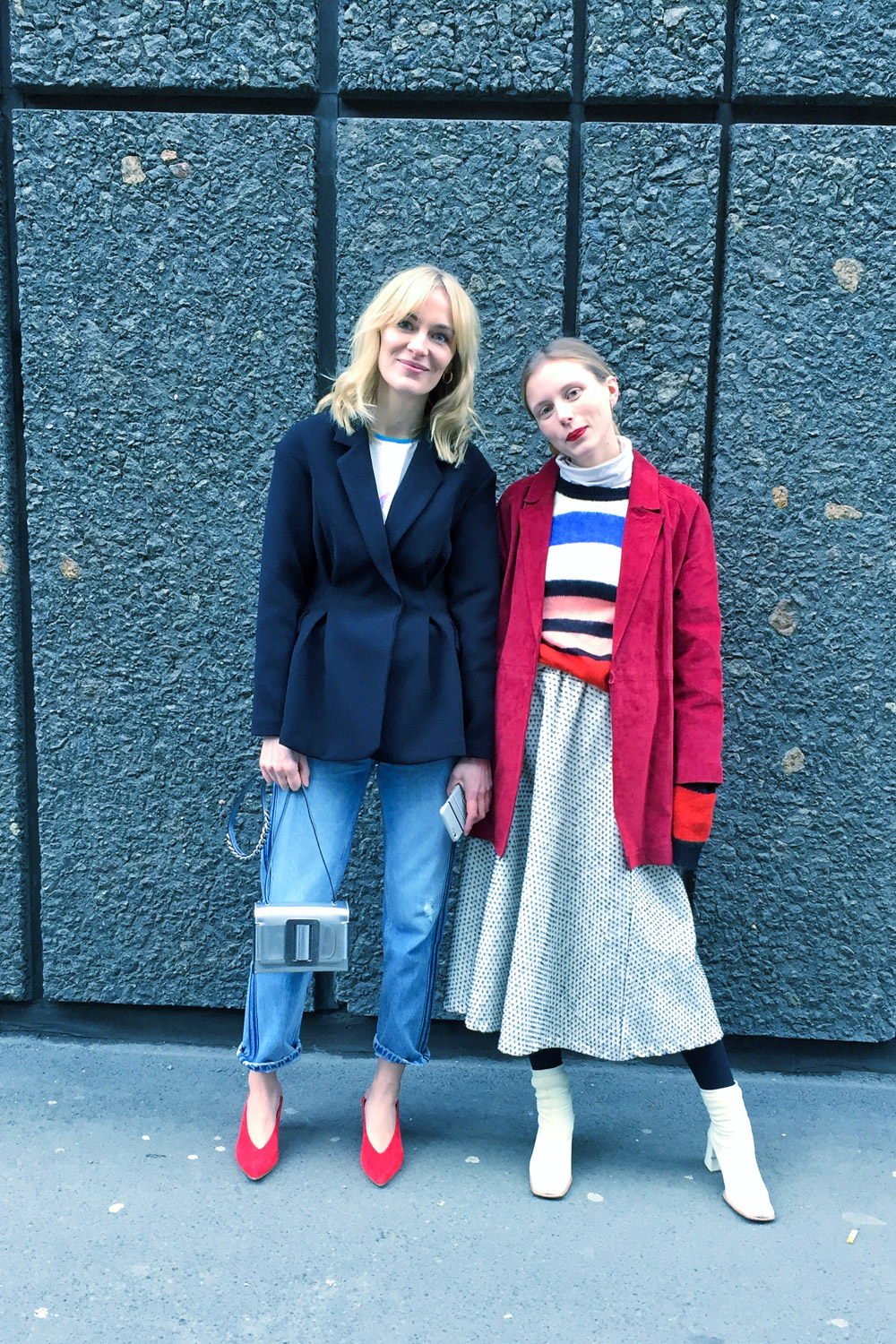 … I tried to hide my enormous hangover Wednesday by dressing up in a cozy Vibskov jumper and a vintage suede jacket – and I had the company of sweet Marie!
… I borrowed some seriously nice things from the Norwegians brands showing at Oslo Runway – a cool scarf from Elisabeth Stray Pedersen, a great coat from Holzweiler and the softest jumper from Christina Ledang.