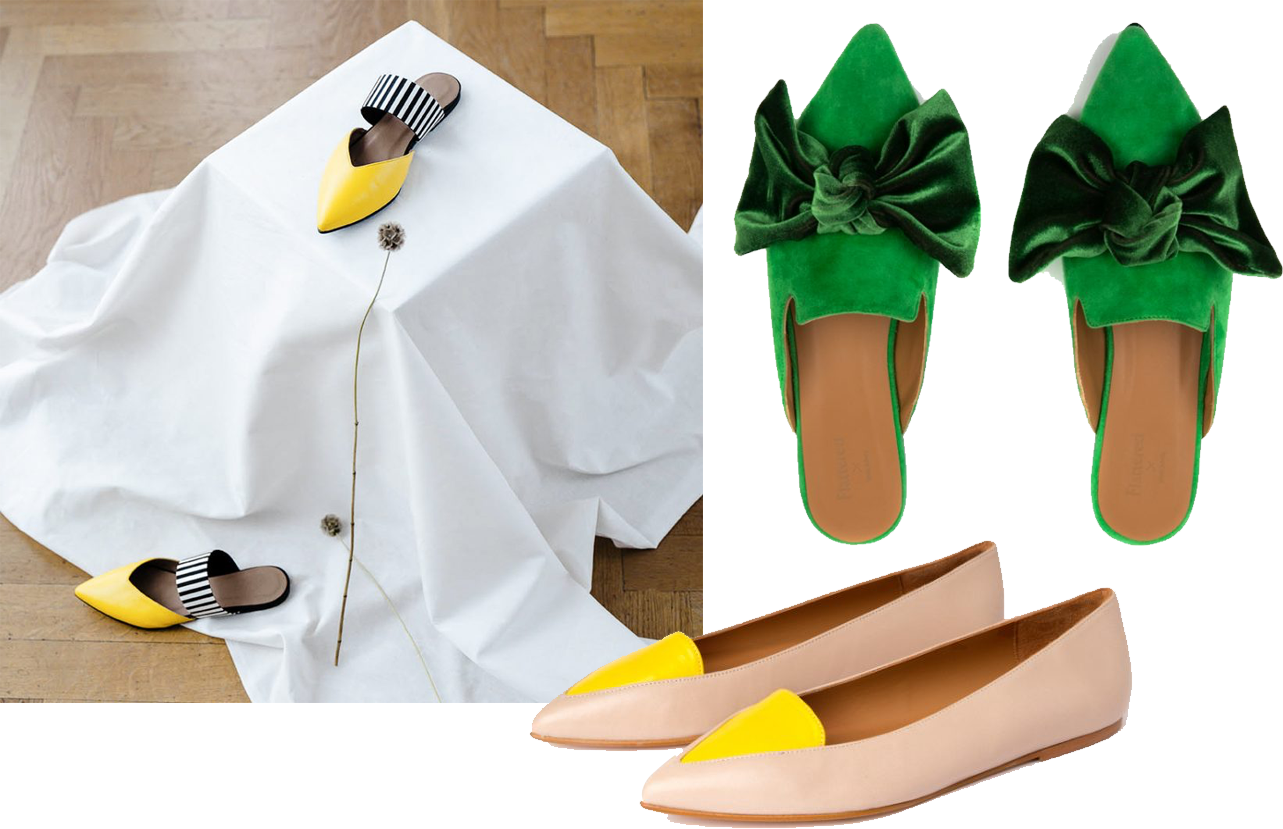 YELLOW & STRIPE* – GREEN BOW* – SAND & YELLOW*
As you might've spotted on the blog, oftentimes a shoe from Flattered* has found its way onto my shopping collages. I discovered the brand through my affiliate network and I just completely fell in love. Aside from making gorgeous shoes, which are all produced in Spain and Portugal, they are also quite transparent with their code of conduct concerning sustainability and social responsibility*, which I think it awesome!
Which are your faves?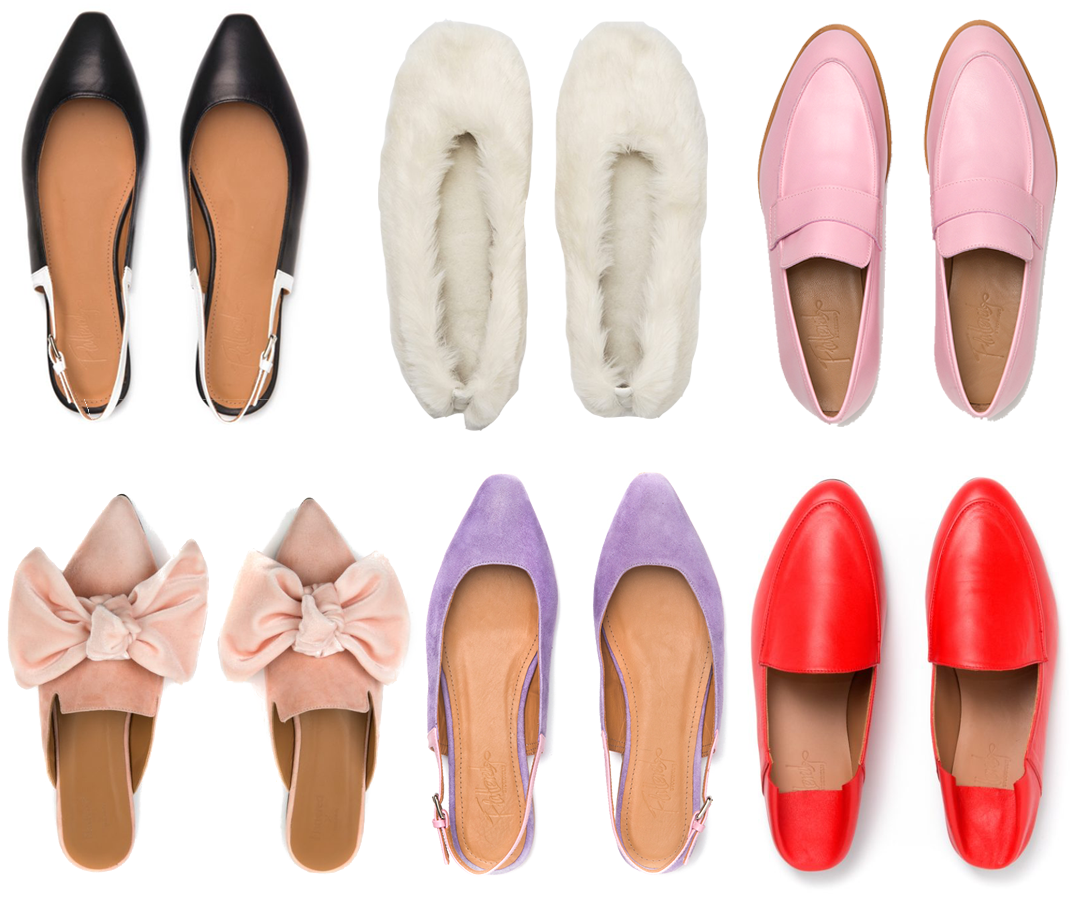 BLACK SLINGBACK* – FLUFFY* – PINK LOAFER* – PINK BOW* – PURPLE SLINGBACK* – RED LOAFER*