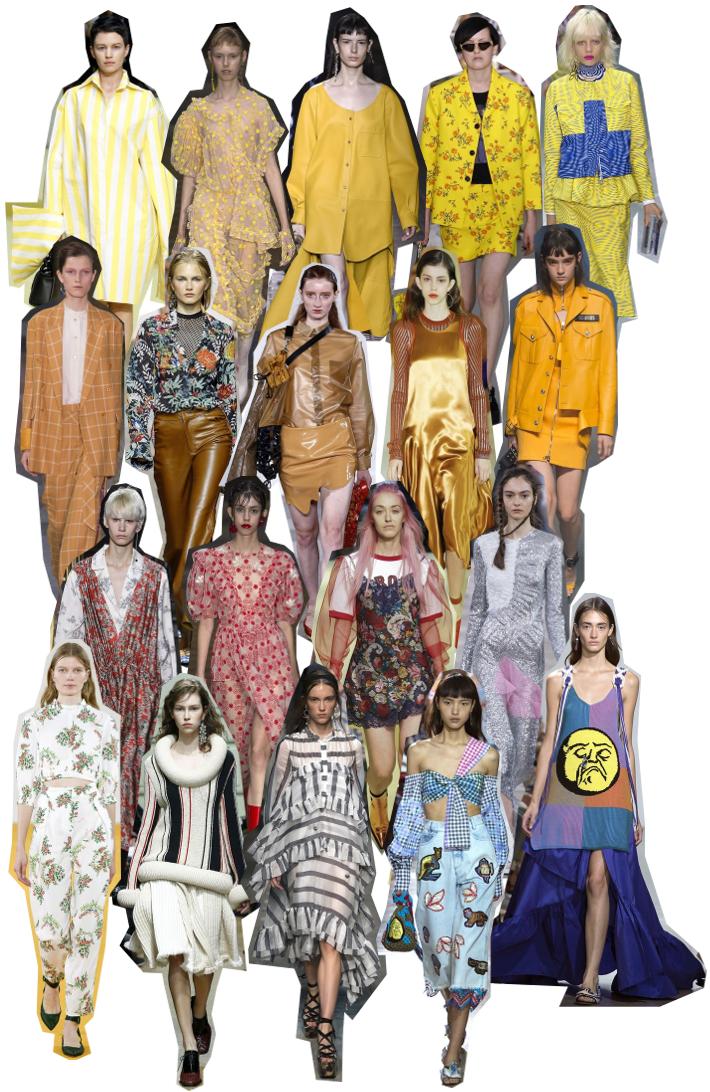 photos from Vogue Runway, collage by me
An other fashion week, an other city and an other collage of fave looks at NEMESIS, BABE's! Yes, it's fashion month and the spring/summer '17 fashion week in London just ended. It passed with kapok on glitz and bright colors, a single show styled with crocs(what's up with the world?) and a bit portion of mix-mix-mix!
In London one color walked down the runway more than once. In stead of it being that pale grey of the skies over the Thames on a foggy way that often comes to mind when thinking of London, it was a bit brighter.. Yellow! And as you might've spotted on my collage above it really did walk down multiple runways during the past week.
An other thing was also quite dominant, just as it was in New York – mixing patterns, materials and prints. Mixing stripes in multiple directions, mixing the same print in different colors and mixing contrasting materials. Yum!
Which trend from London is your fave?