DOTS AND CIRCLES
Just like in the other fashion capitals, thousands of dots and circles walked the runway in Milan. The dots are seen everywhere and in every way: as crochet patters, prints, pocket details and applications. Personally, I'm loving this tendency and I can't wait 'till the stores are filled with dots in the spring!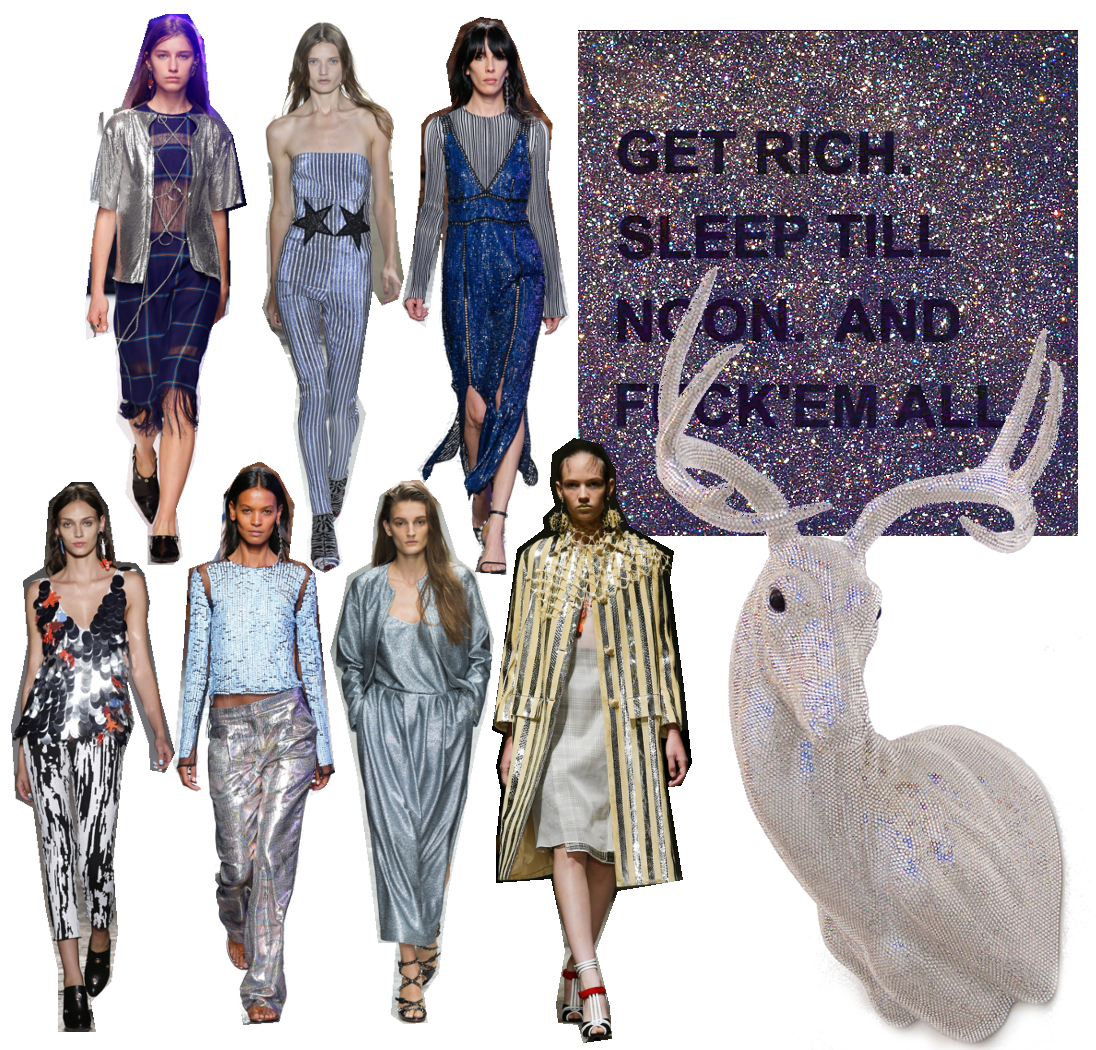 GLITTER
In my teenage years I sported this tendency quite a lot in my everyday wardrobe and not it has finally rached the adult fashion too – glitter! A pair of silver trousers with your jumper or a glittery blouse under the dress – it's on its way into ready to wear fashion and I have no doubts that the spring sun will have us all look extra shiny when that time comes!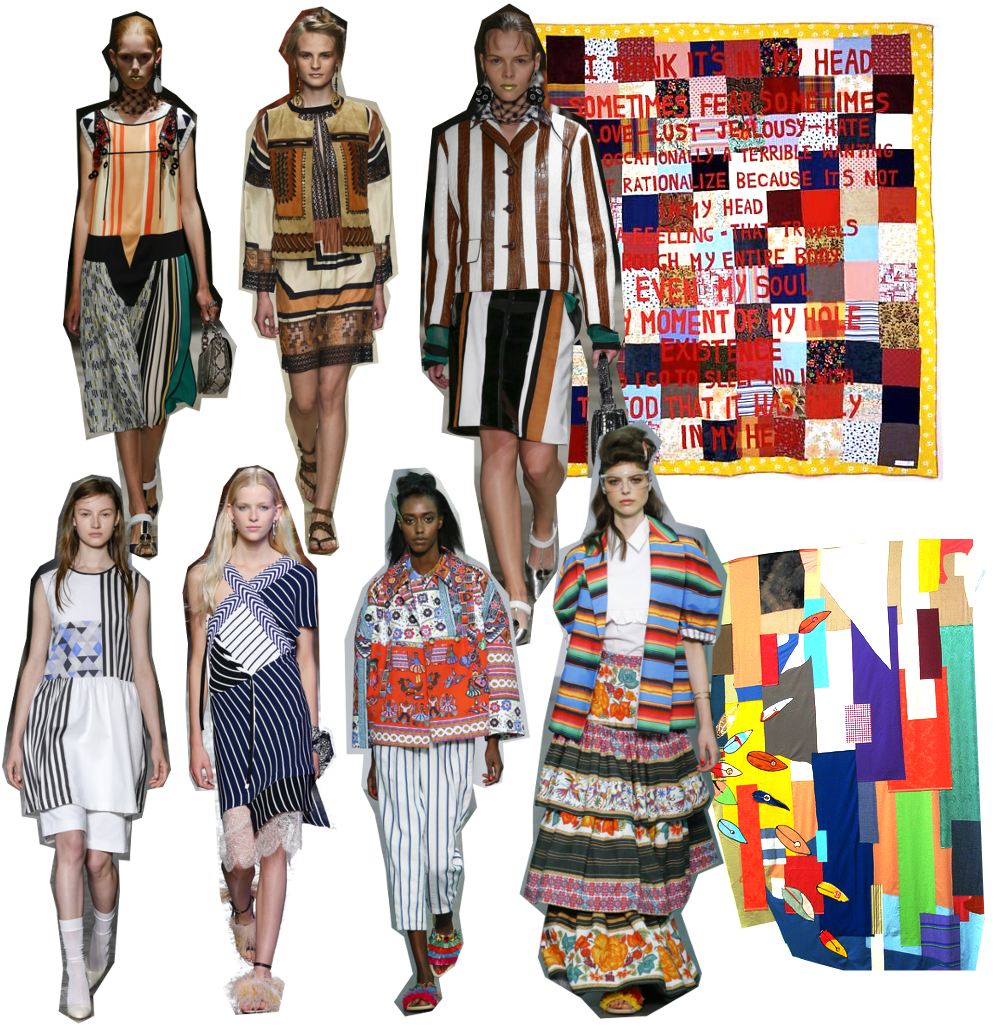 PATCHWORK
A trend that also snuck into the fall season a bit – the collections that walked the runways 6 months ago – is also terribly trendy in the summer collections that walk the catwalks right now: patchwork! No matter if it's leather, cotton, silke or suede, the sewn together pieces rock it this season – also without having you look like a walking blanket from your grandma's living room.
Which trend is your fave?