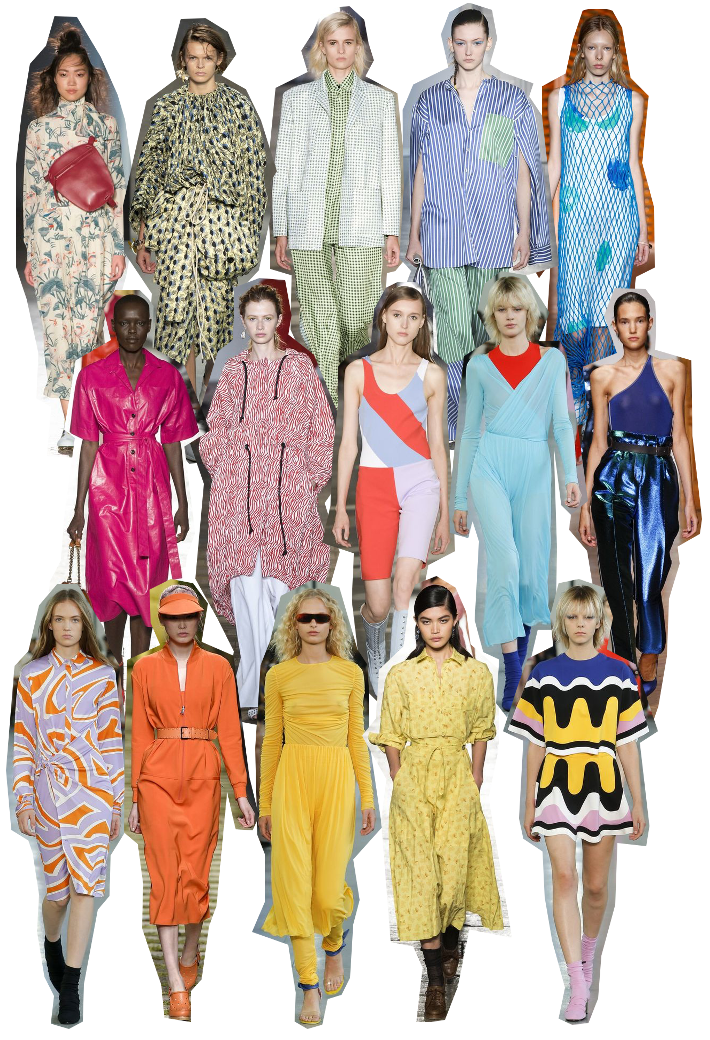 photos via VogueRunway, collage by me
Milan fashion week finished recently, the Paris one has been on for a handful of days now and I… I can't keep up! But I finally finished my little faves collage from the Milan shows, which offered bright colors, graphic prints and thousands of gorgeous midi dresses that I'd love to put on right now.. Just look at that pink leather one or the yellow, floral dress with pockets – yummy!
Talking about fashion weeks, I'll be flying to Paris tonight and stay until Monday morning. It'll be an inspirational trip with time for photography, shopping, sketching and chilling. Speaking French. Eating croissants and hanging out. I plan to try out a new way of shooting my street style photos this time – hang on and have a look when I'll post them next week probably!
Which look here is your fave?