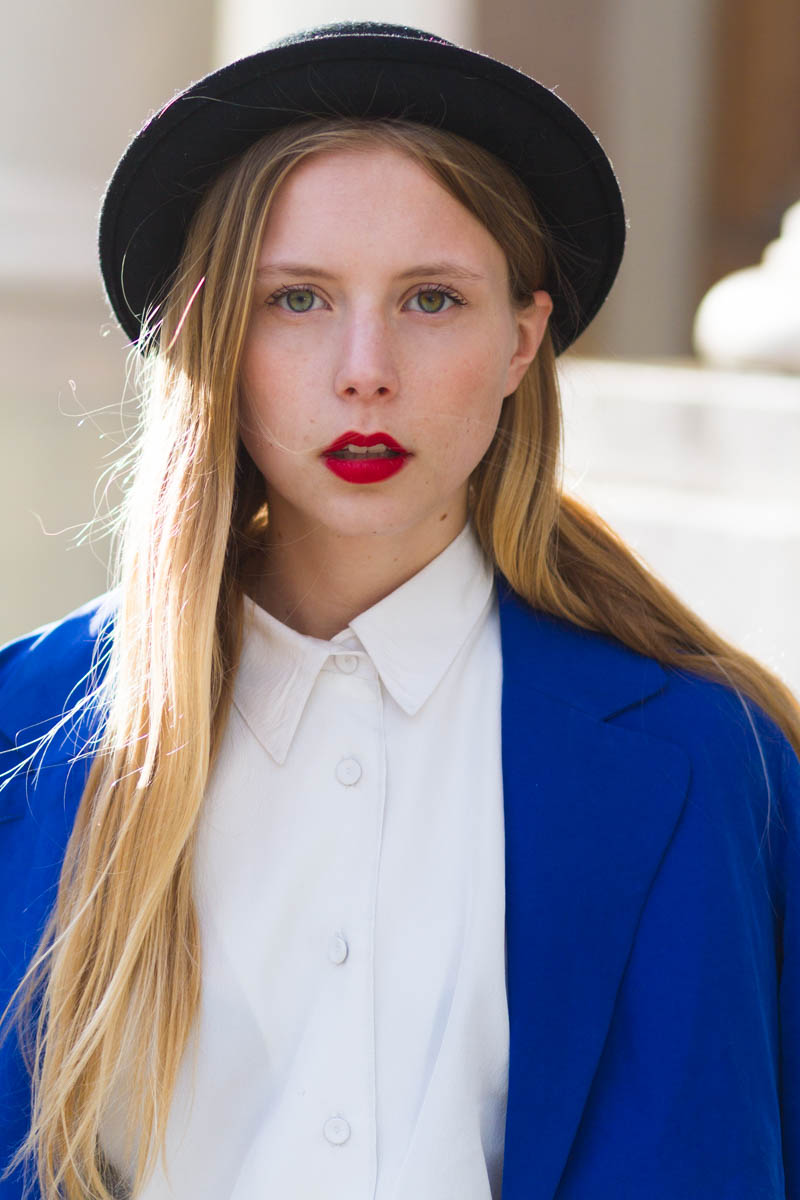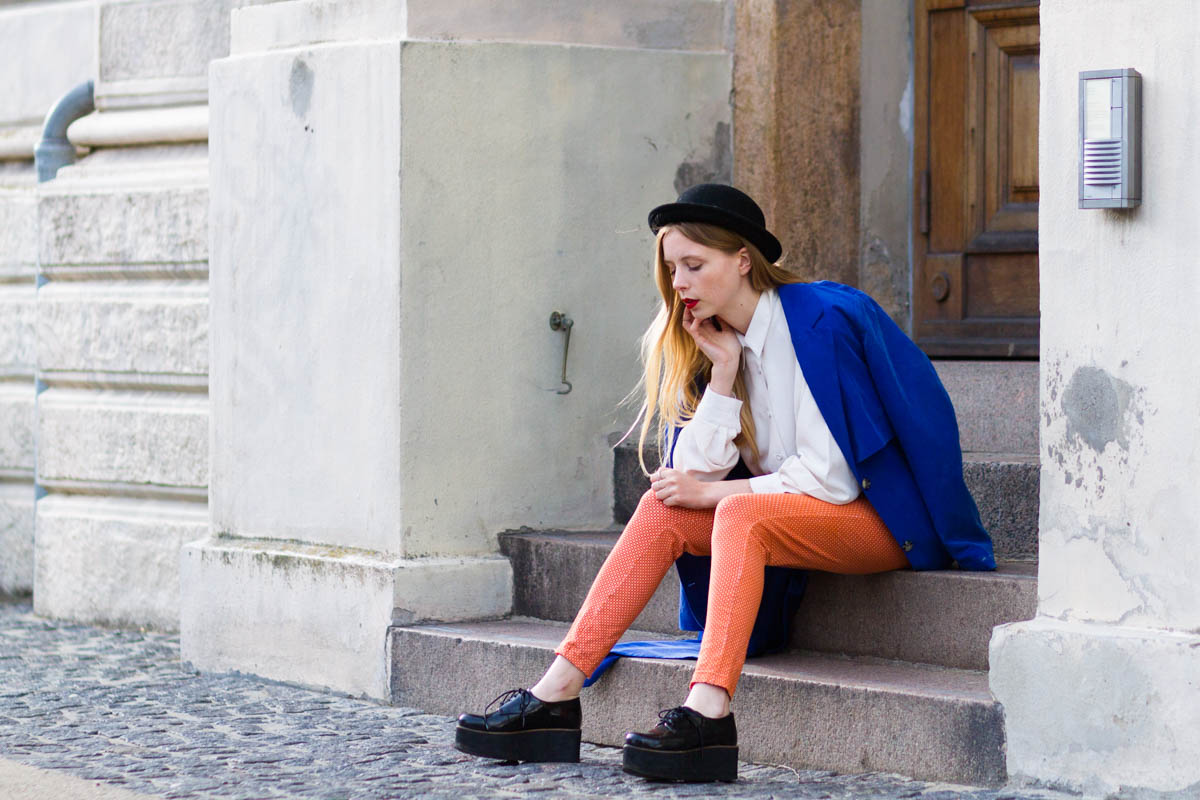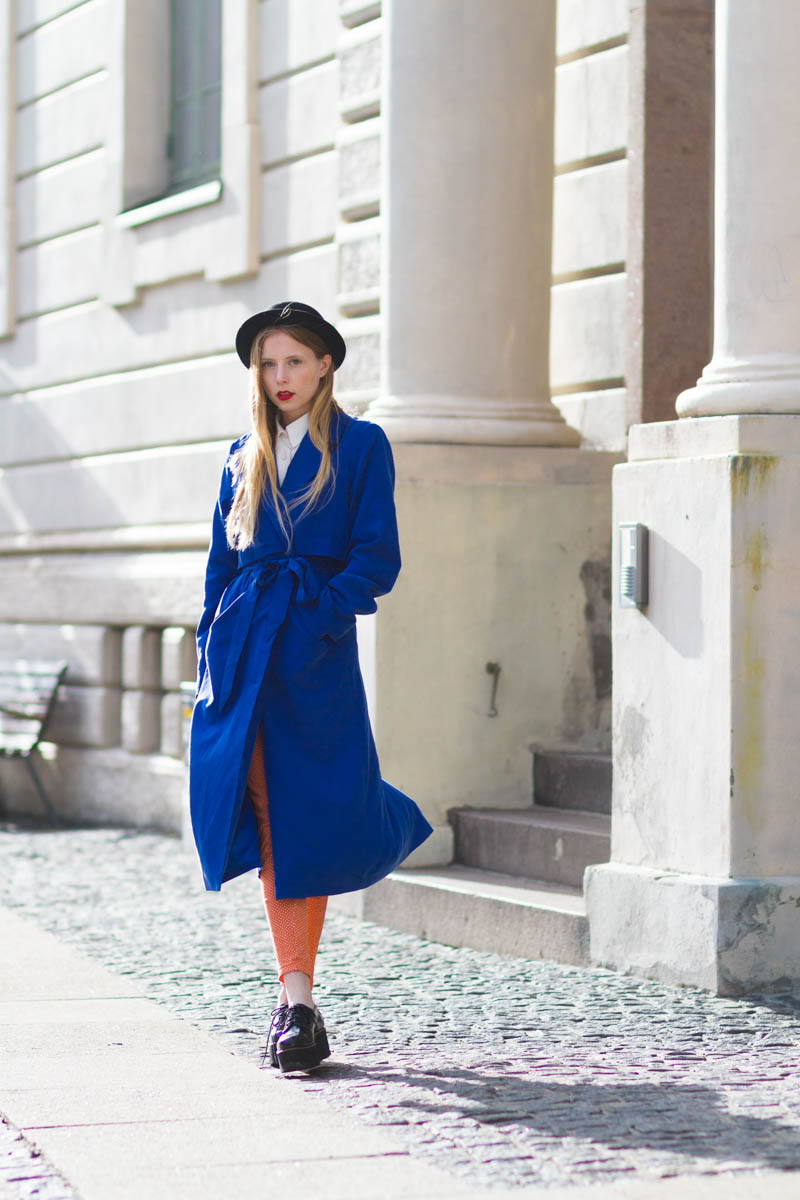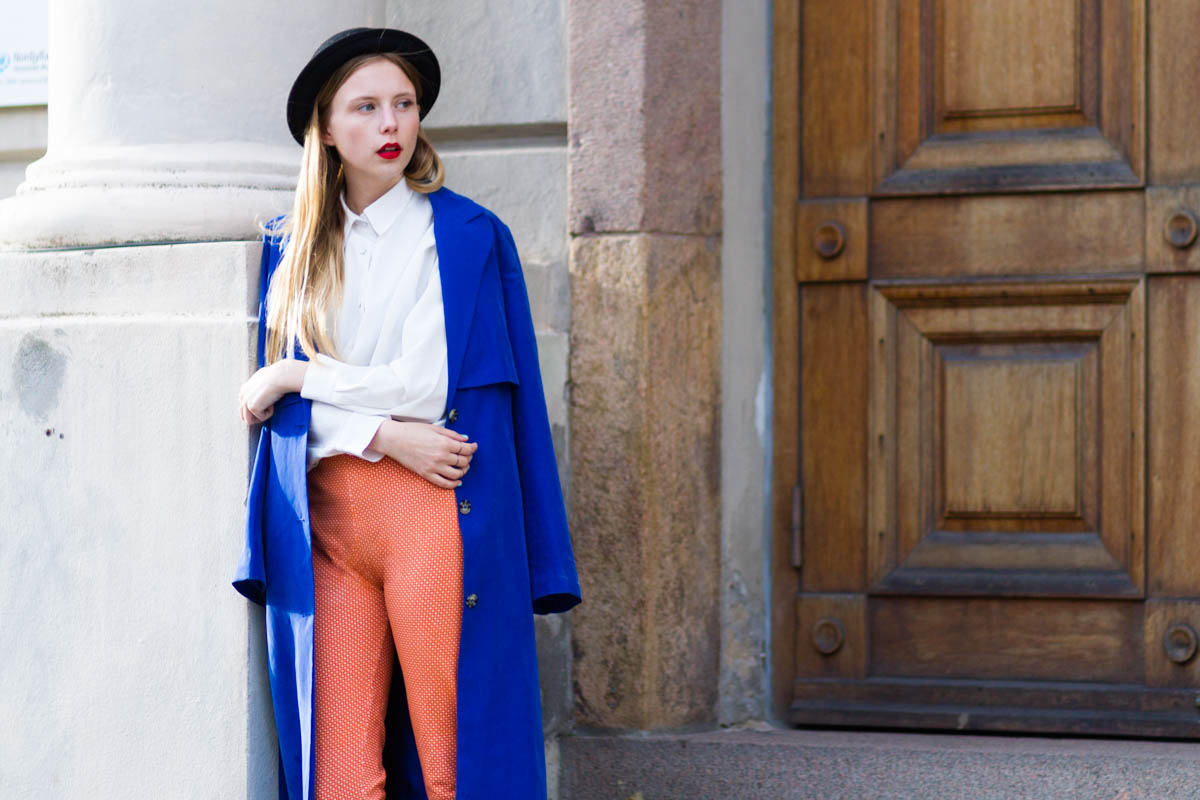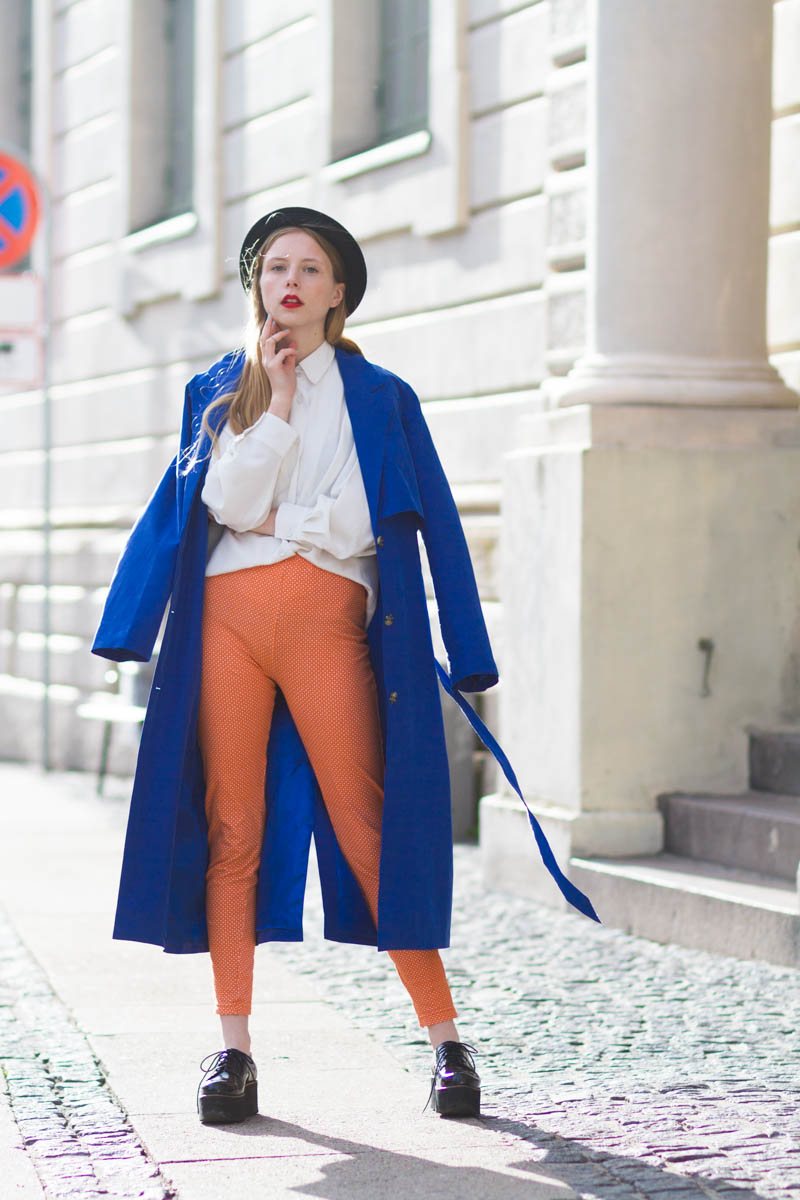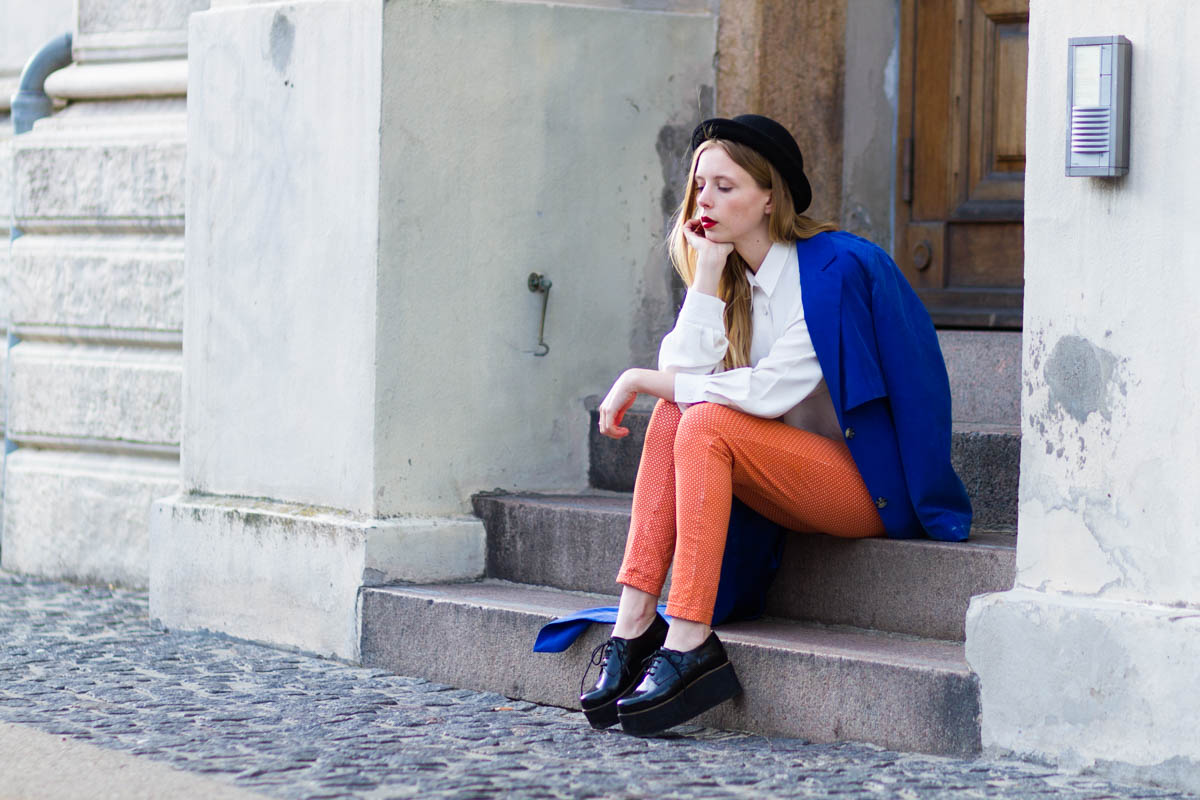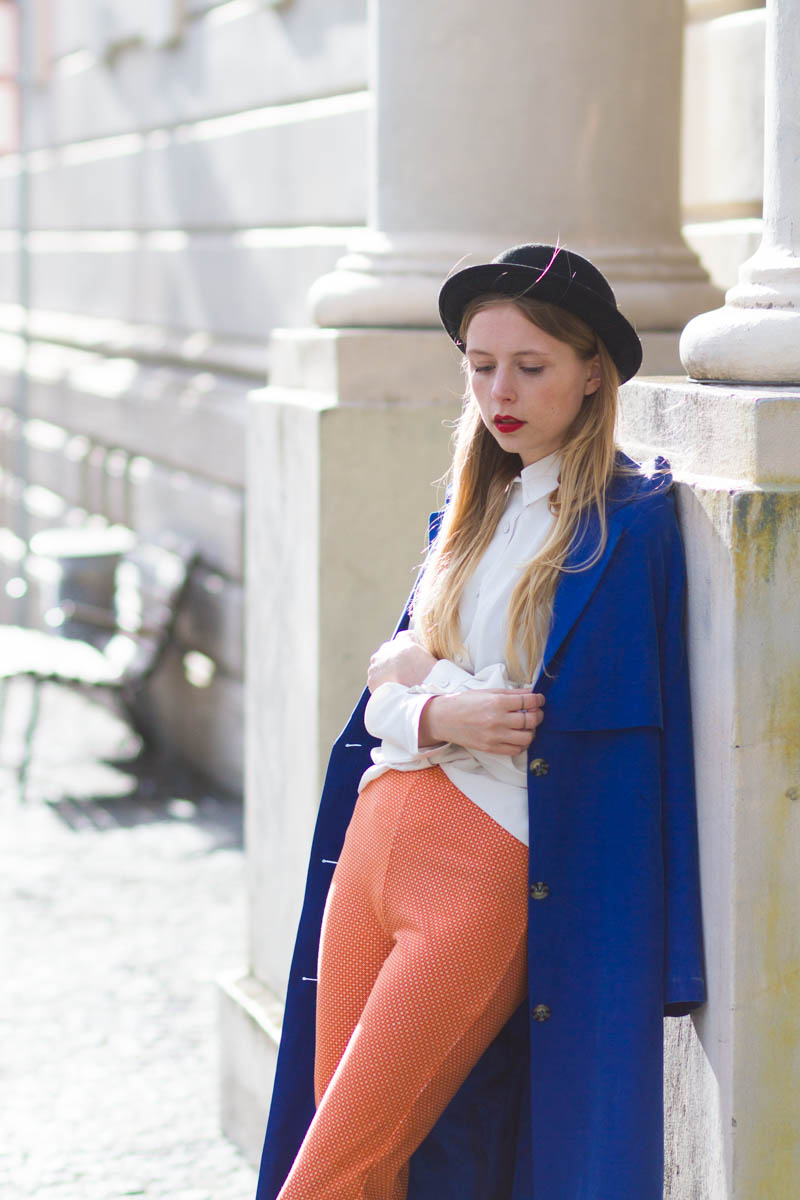 LIPS: L'OREAL, HAT: H&M, BLOUSE, LEGGINGS & SHOES: SECOND HAND, TRENCH COAT: MONKI
Ever since I got my hands on that gorgeous blue trenchcoat, when doing the "3 Ways to Wear" post for Monki, I've been in love with that clean, blue color. And now that the weather has started to invite us to wear thinner jackets, that are prettier than they're warm, I've been wearing this for days.
I feel so cool and hip and grown up in trenchcoats and this Monday I went for something I'd call a hip Londony look. I think it's the hat that makes it Londony. I usually feel like bowlerhats do that, I can't say why. Underneath the trench and the hat – which would've made for quite a cheeky outfit without anything else – I wore a new, thrifted and super soft blouse and my old leggings that always remind me of how my mum looked in the 90's. I love the orange and blue color combo and I surely need to get some more of both colors into my wardrobe this summer!
How do you like my hip London look?