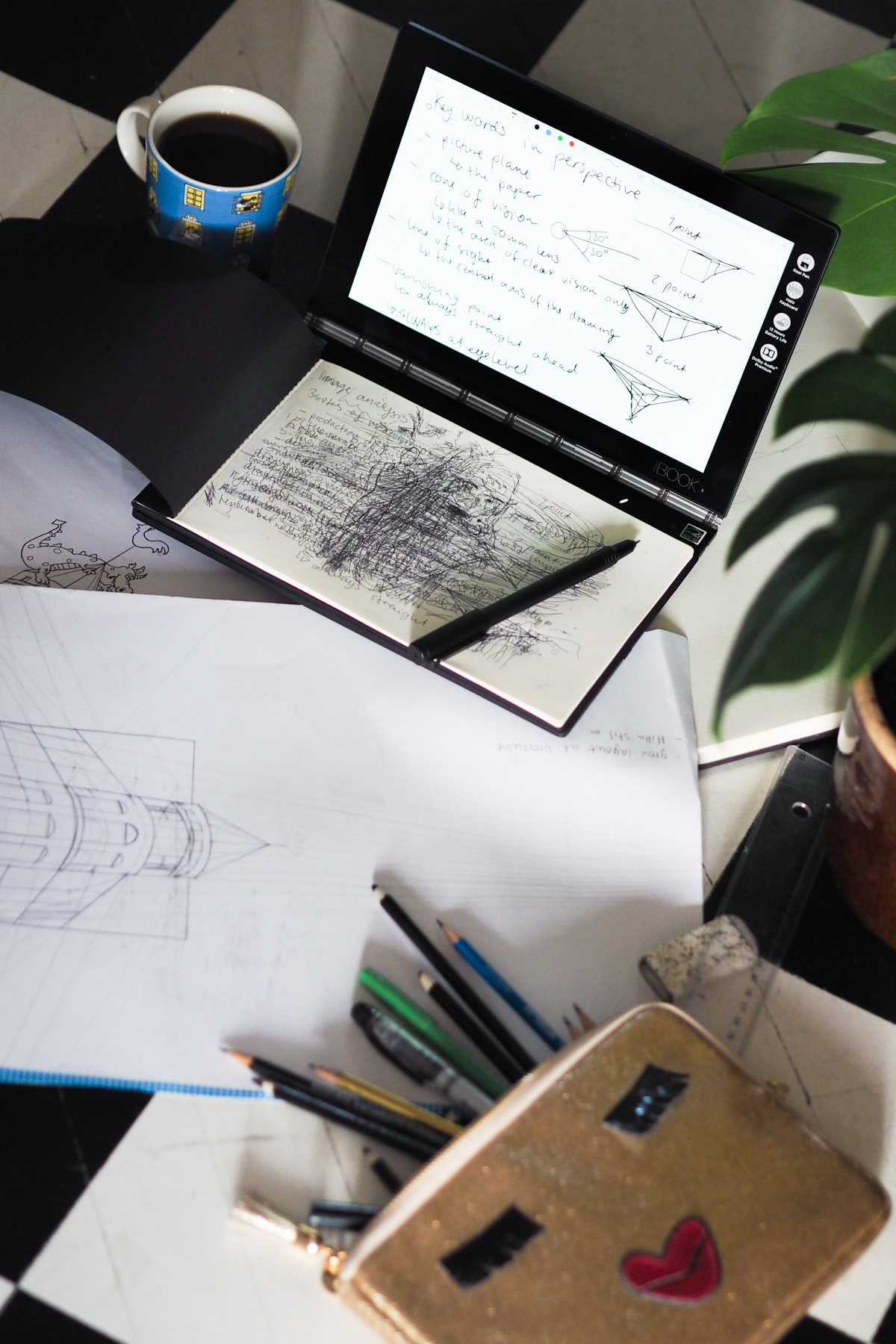 Since November, I've been on a drawing course as part of my visual communication bachelor. I've already learnt a lot and my collection of drawing materials has grown quite a lot. I'm really happy about this course and I feel like my creativity is really on a roll!
One of the things that has helped me during this drawing course is a collab that I'm doing with Lenovo. I got to borrow one of their new products, the Yoga Book, which is a mix of a computer and a tablet. It's really small and fits right in my bag with all of my sketchbooks, pencils and water colors.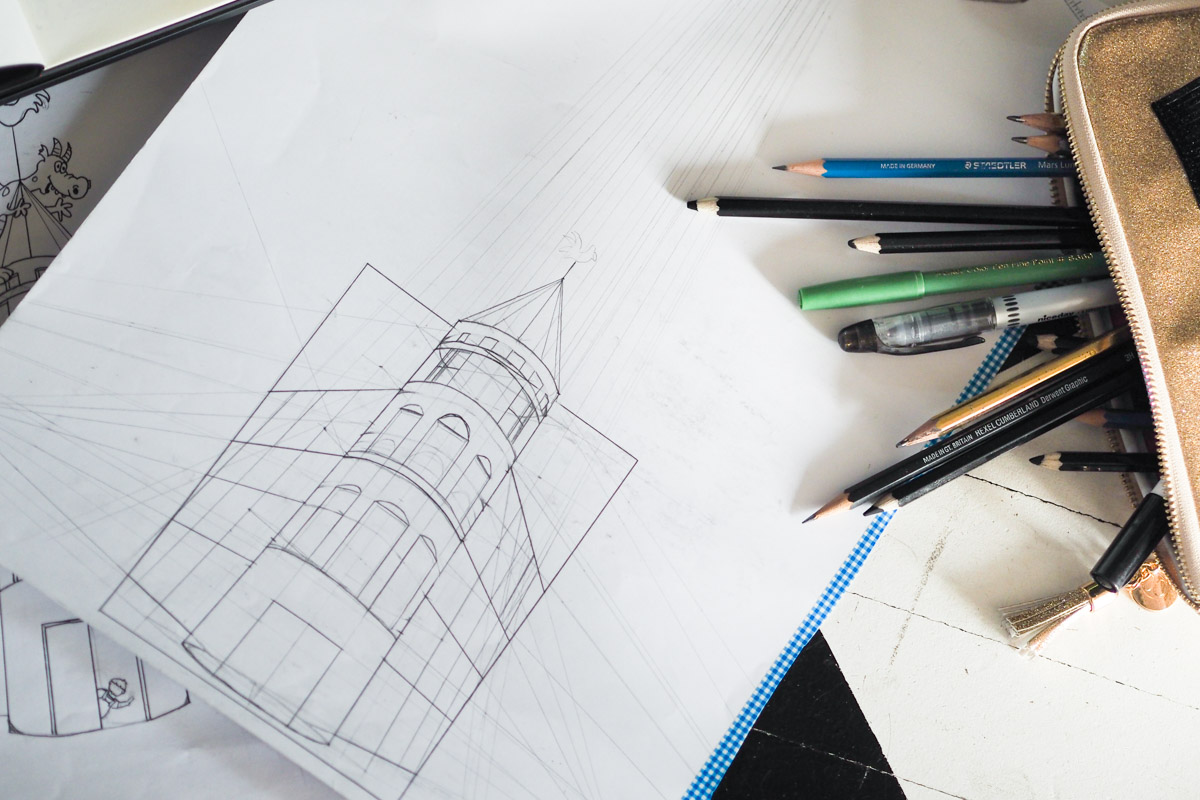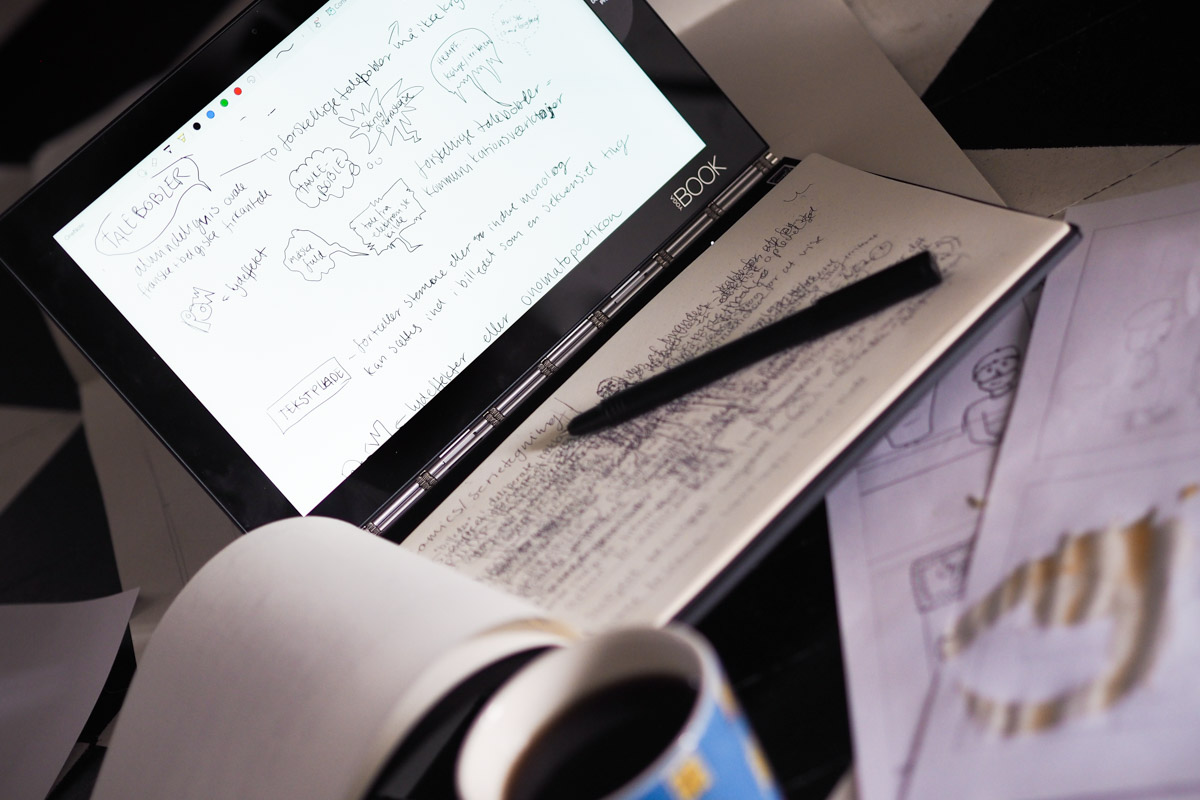 Notes about comics and the meanings of speech bubbles
Usually I always do all my notes by hand – which means that all over my sketchbooks are little notes which waste my fancy drawing paper and I never really find those notes again. But I have to be able to draw when I do my drawing notes during class!
After getting my hands on the Yoga Book I found out how to draw my notes and store them digitally – on the keyboard section of the Yoga Book you can attach a note pad and with the Real Pen that comes with Yoga Book helps record the notes on to the screen. This means that I can save tons of paper by writing on the same sheet physically but having all the notes stand clearly on the screen.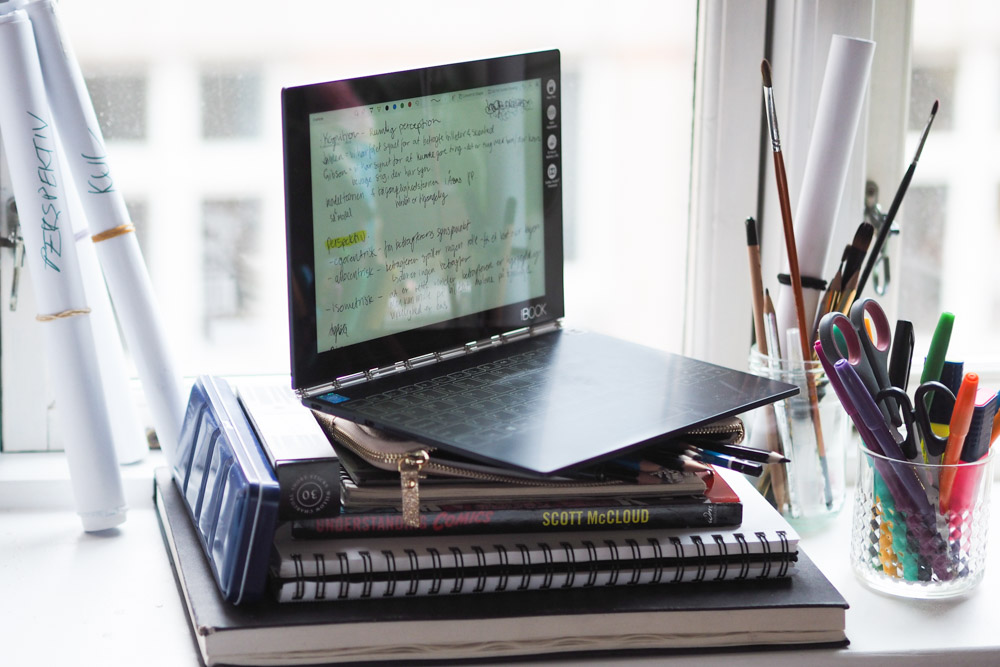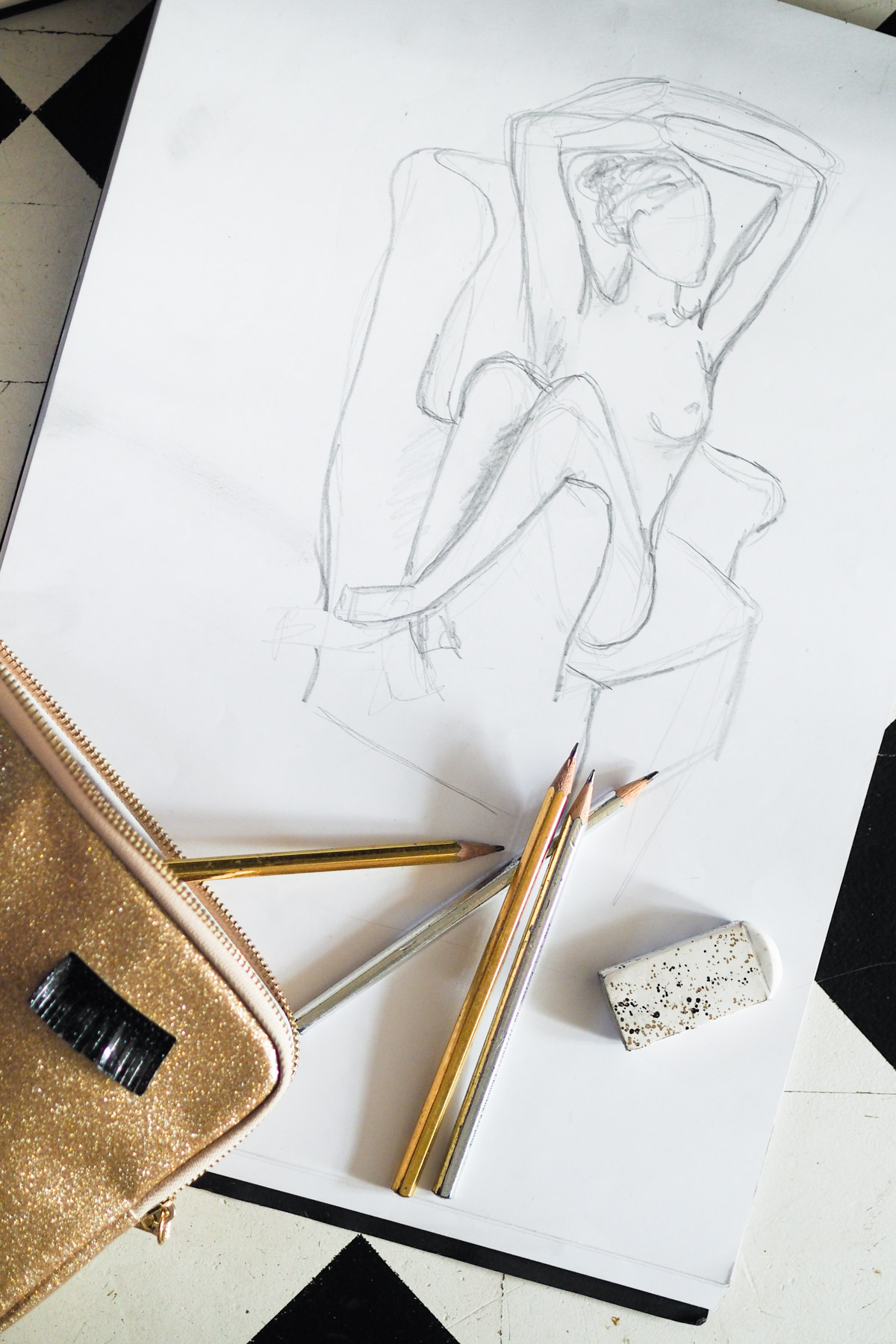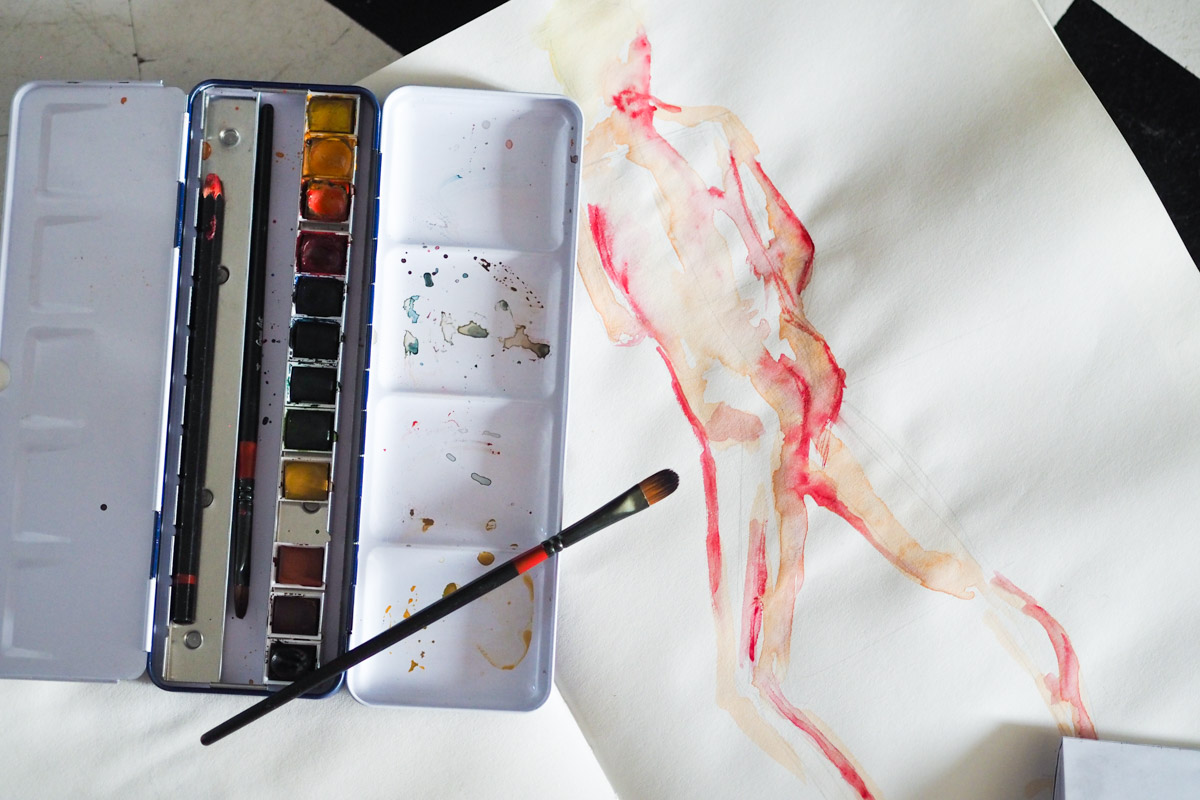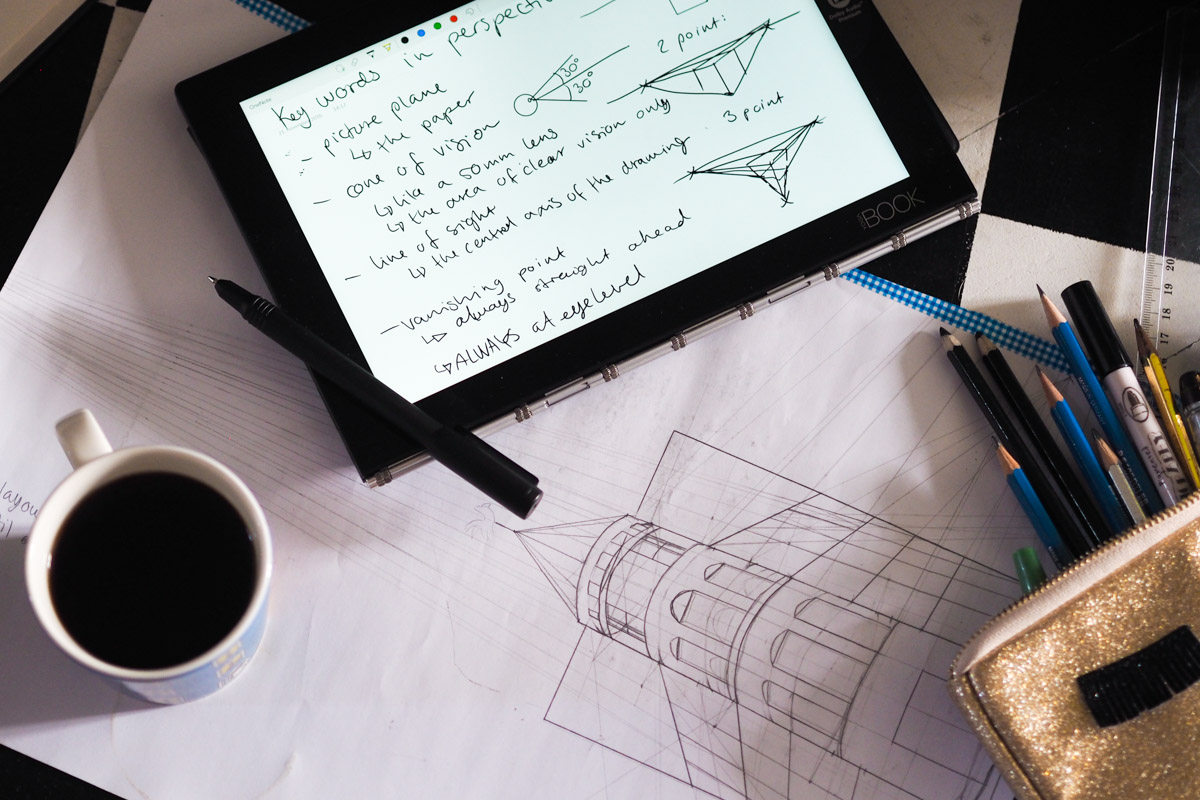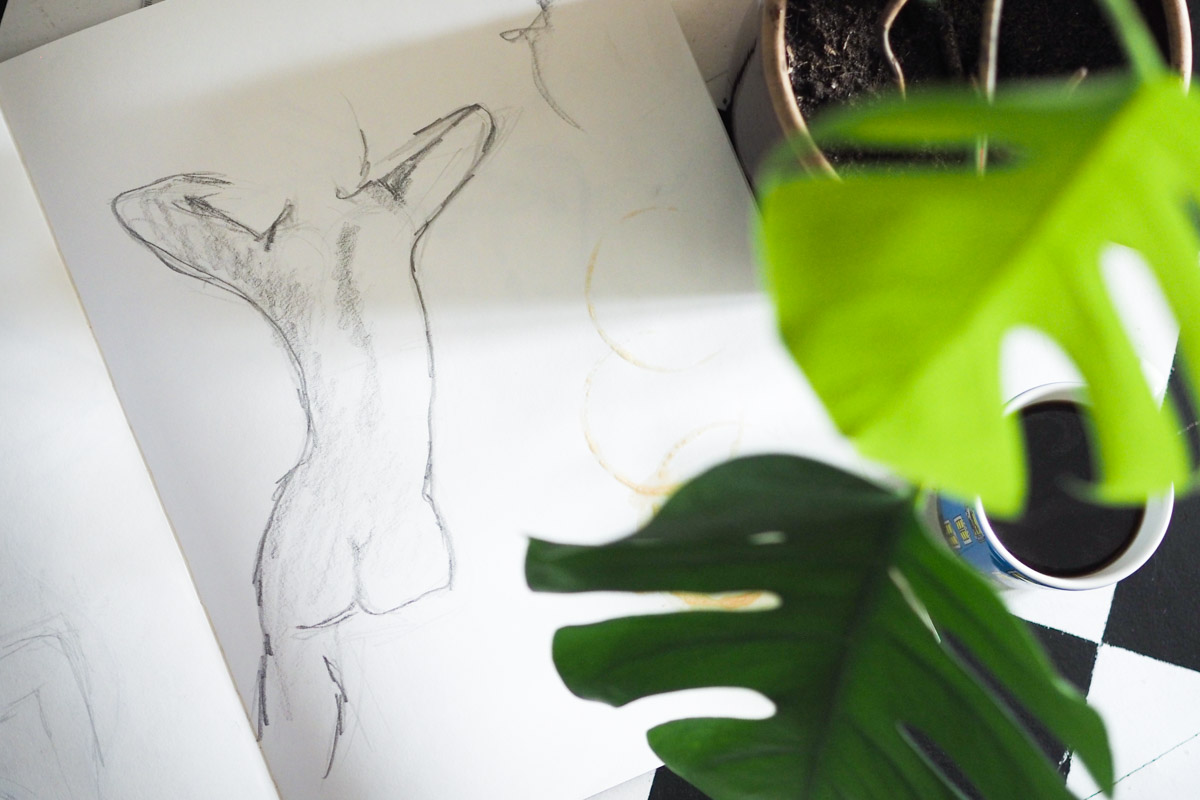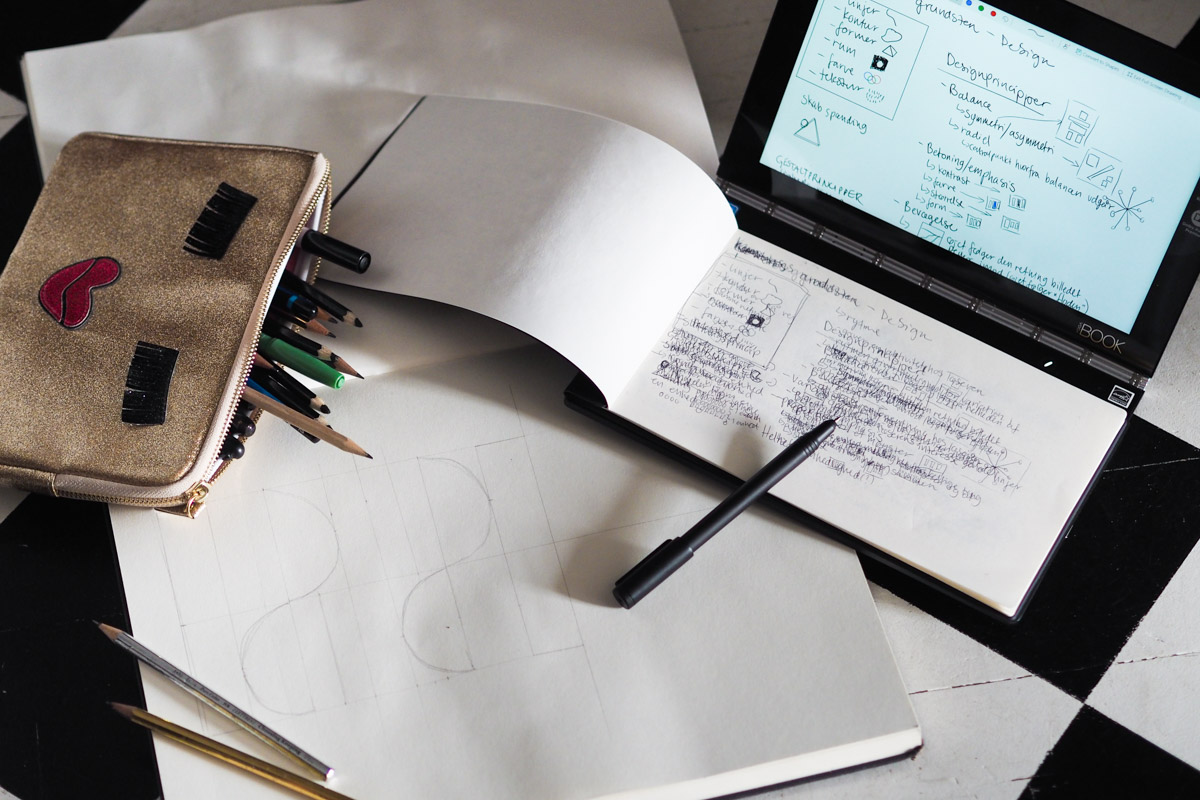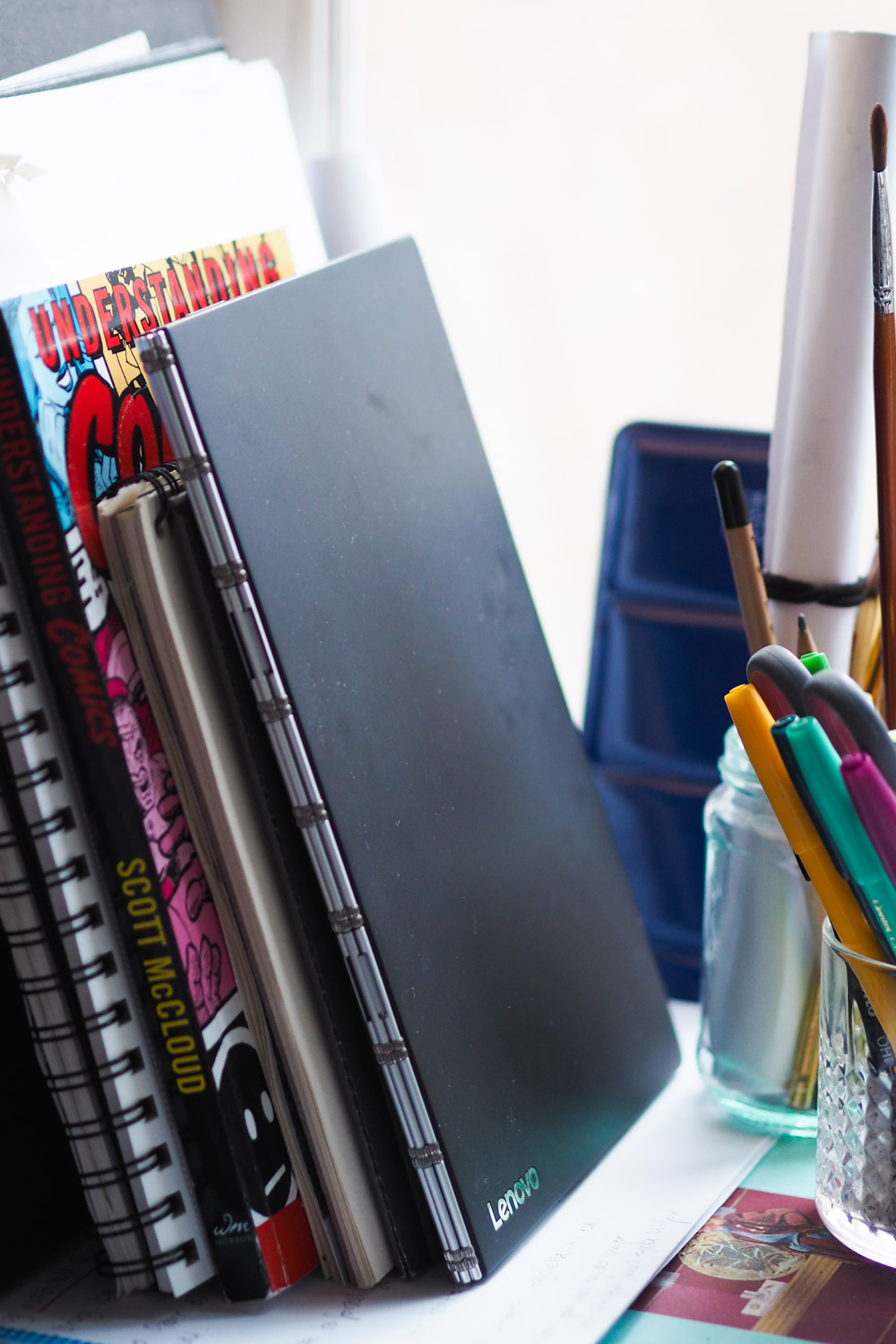 How do you like my drawings and the Yoga book? I'm loving it all!