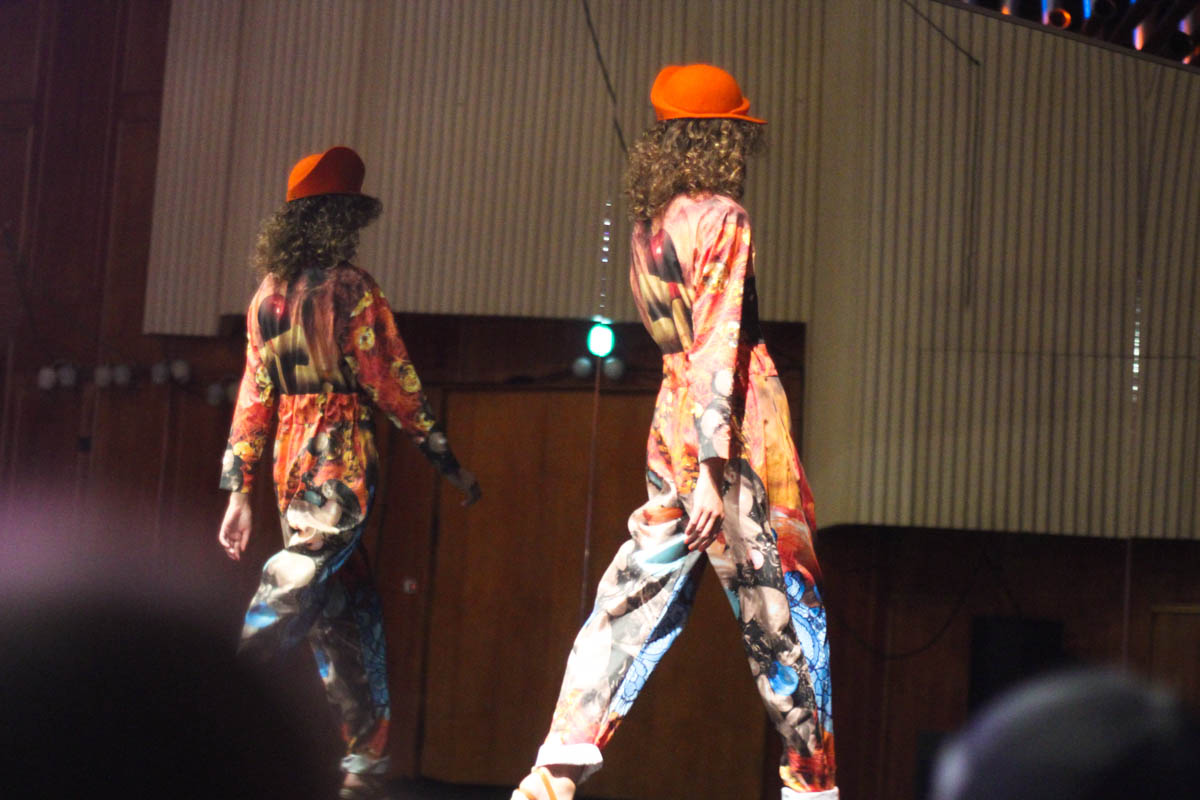 One of my favorite shows during last weeks Copenhagen Fashion Week was a newcomer on the Danish fashion scene.. Well, kind of. Nicholas Nybro has previously worked for people like MoonSpoon Saloon, who I love – but this was his fist show by himself.
When reading about him and his previous work, I knew – I HAD to go watch that show. Absolutely! And I was now disappointed – quite the contrary!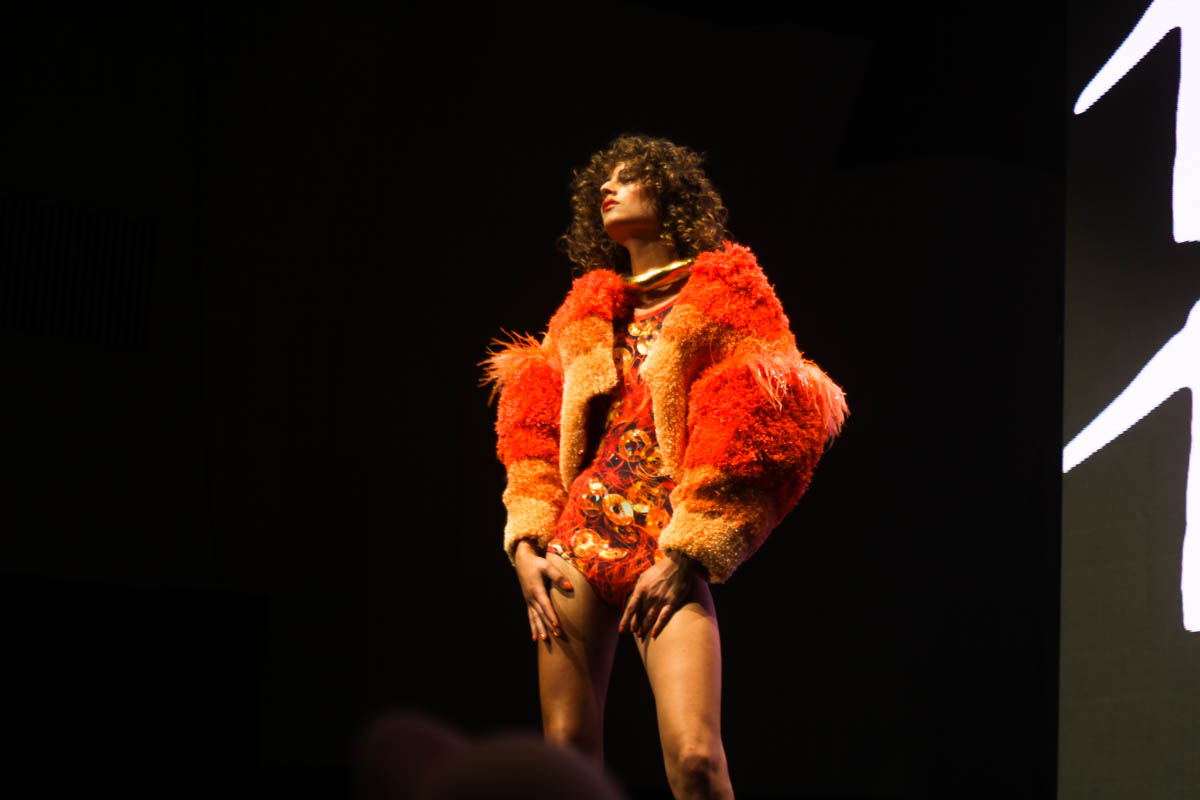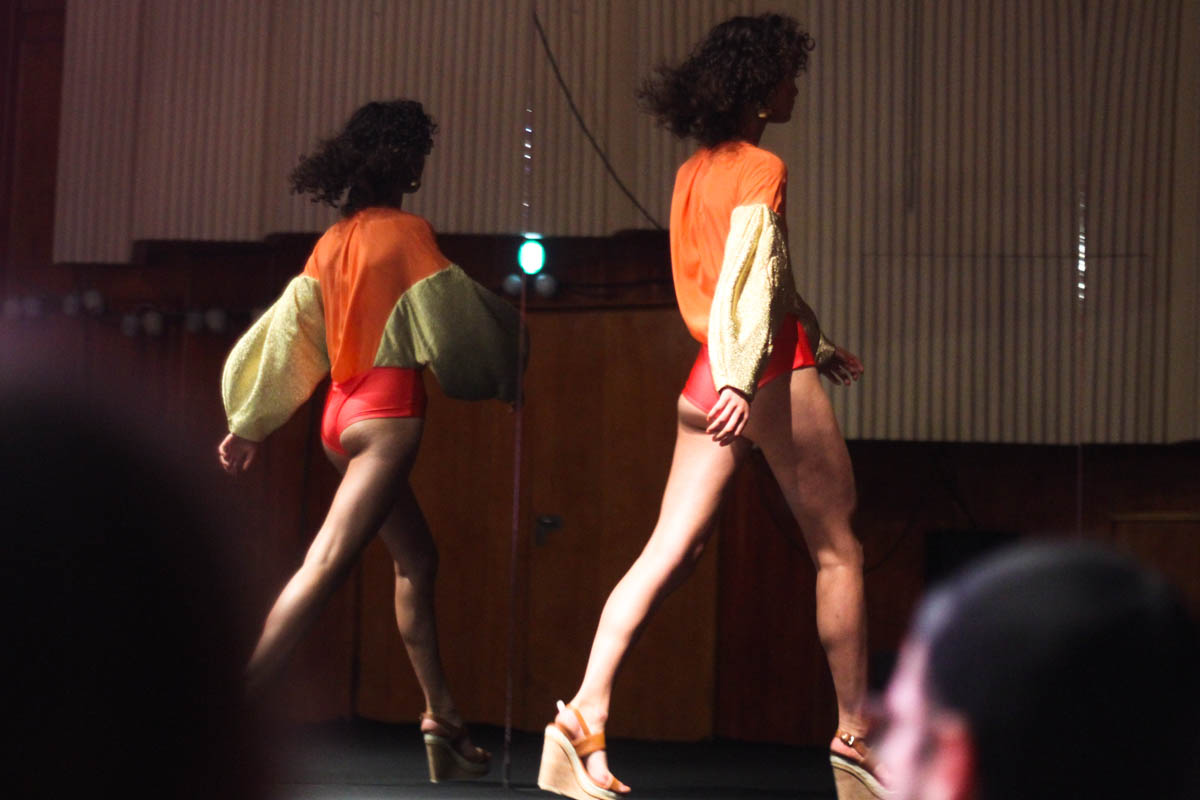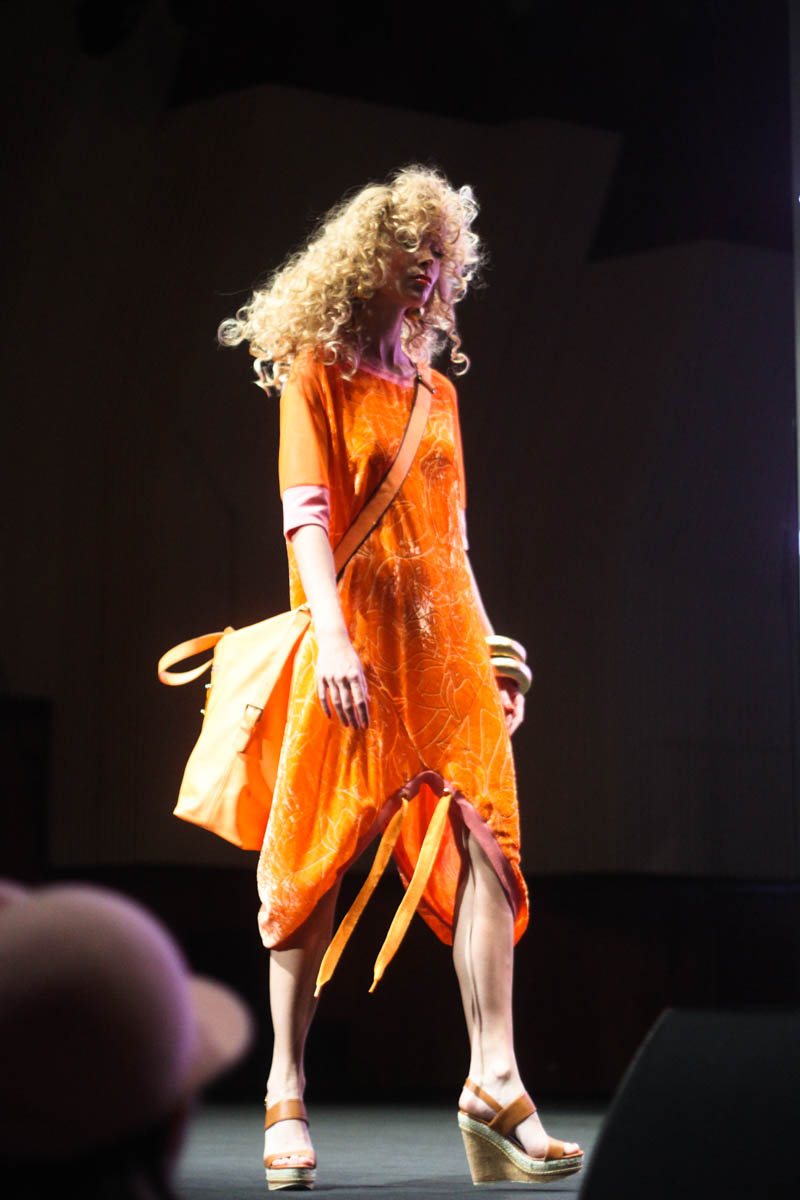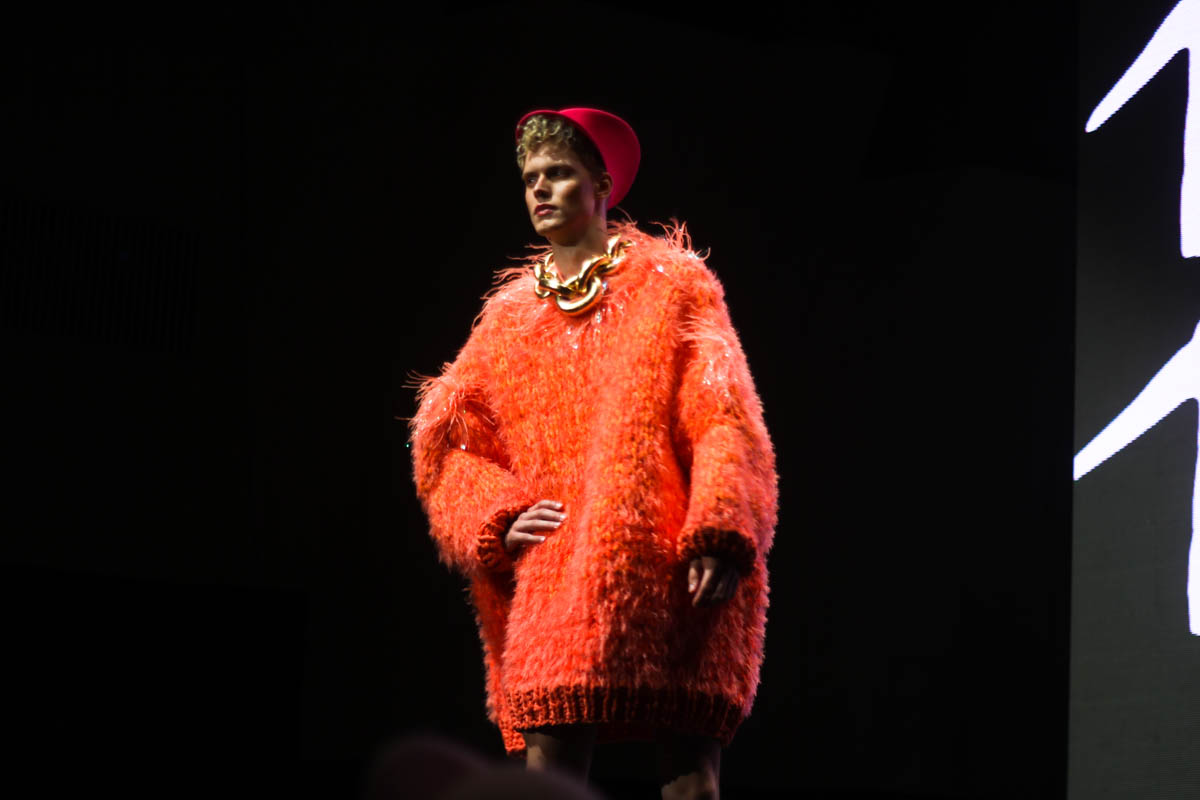 Nicholas Nybro showed gorgeous printed items all made from the same piece of fabric – just watch that awesome pant suit in the first photo! The print was a 6 meter long piece of printed fabric inspired by the Queen of Hearts and the croquet tournament from Alice in Wonderland and – from this, he had cut the fabric randomly to produce printed items, that were unique.
Besides that gorgeous print, orange velvet was a popular fabric in this collection and even though it's not my favorite fabric, the velvet looks were impressive. Big flawy dresses made the kind of cheesy fabric look super nice, almost so much that you completely forgot that this is what you'd use for table cloths for family dinners.
Furthermore, I fell in love with the over dimensioned looks – the big knit jacket on the second photo, the crazy sleeves on the body stocking in the third photo and oh, my, that enormous pink and orange knit sweater in the fifth photo.. Wow!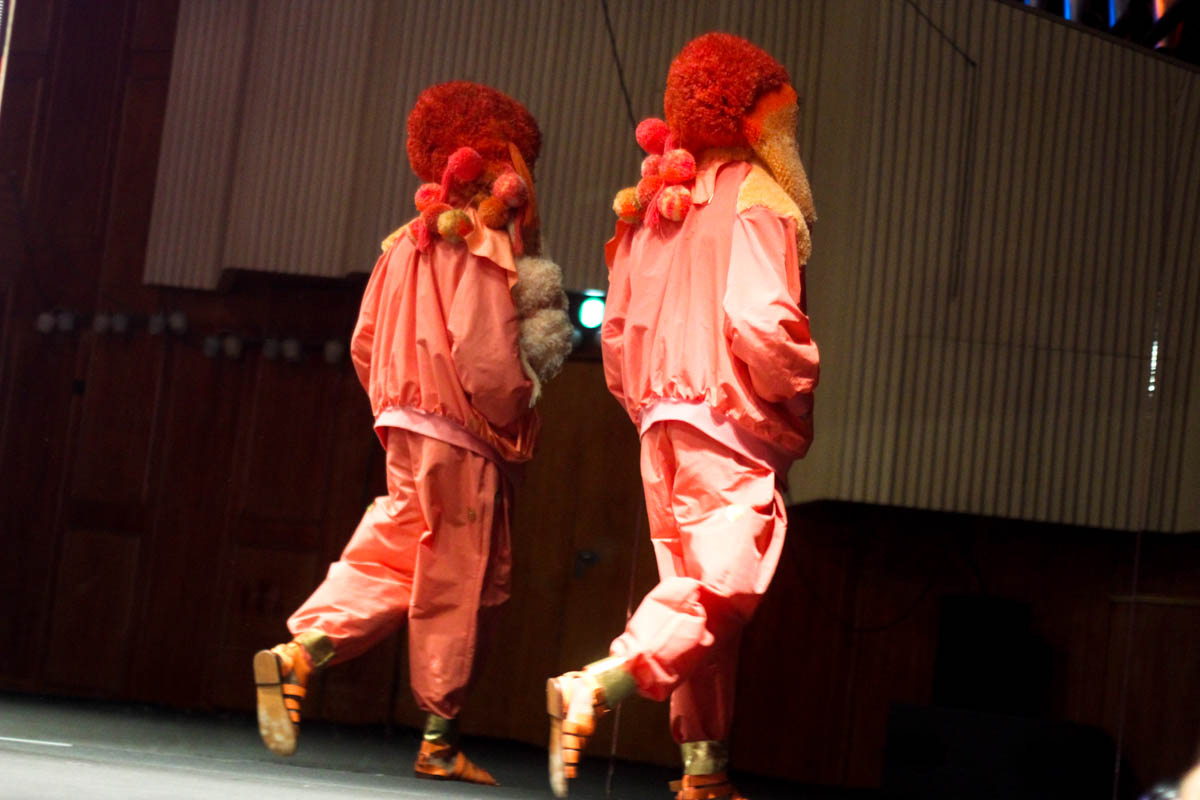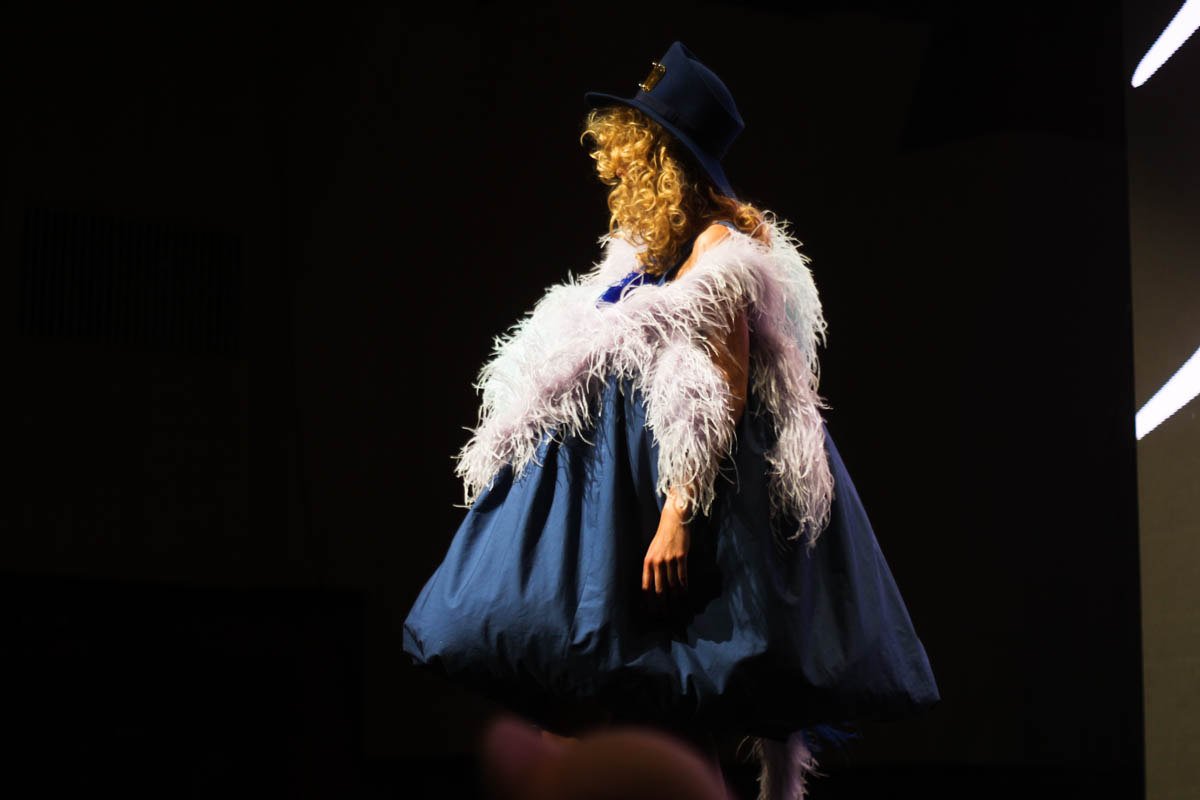 Something you mustn't forget is also the hats, of course.. Oh, those hats! Need I say more? Crooked cap like hats with asymmetrical shapes. God, I need those!
How do you like the Nicholas Nybro debut collection? I know I'm brown away!