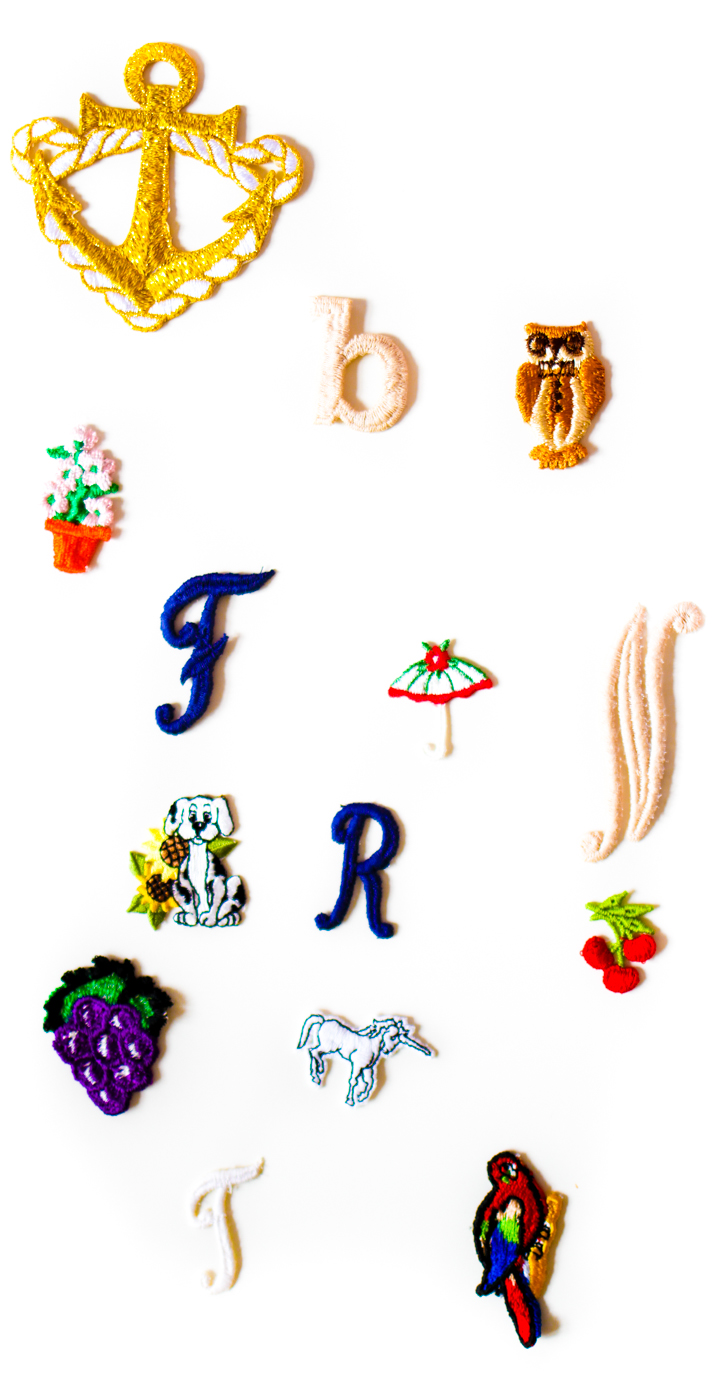 I've been caught by yet an other trend. Once I decided never to follow trends, while they were trendy, but only follow them once they weren't trendy anymore, if I still felt like it.. But I just can't help it! I've become completely in love with the patches trend, I must admit. After having seen numerous fashion people wander around the streets of London Milan an Paris in their patched denim jackets and jeans these past fashion week seasons, I can't hold back anymore!
So I dropped by Etsy to shop a bunch of patches(right HERE!) to sew on.. Uhm, well, yeah, I'll have to figure out what I'm going to sew them onto, but at least, now I have them! So yeah, a teeny problem is in the way: I thought of buying a denim jacket to cover in patches, but here my second teeny problem kicks in.. When I bought these patches I thought they were much bigger than they turned out to be, so now I'm left with 13 tiny patches and one anchor that is the size I thought they were all going to be – about 2-3 inches wide.
So now I turn to you, my dear readers: what would you do with all those tiny patches? Would I get a denim jacket or a pair of denim shorts, but lots more patches and put them on there? Should I put them on my denim dungaree dress with the chance of ruining styling possibilities by denaturalizing the dress? Right now I'm thinking of getting a pair of shorts and more patches and go ing crazy..
Bu what do you guys think? I'm open to new ideas!
SHOP PATCHED STUFF
[show_shopthepost_widget id="88282″]