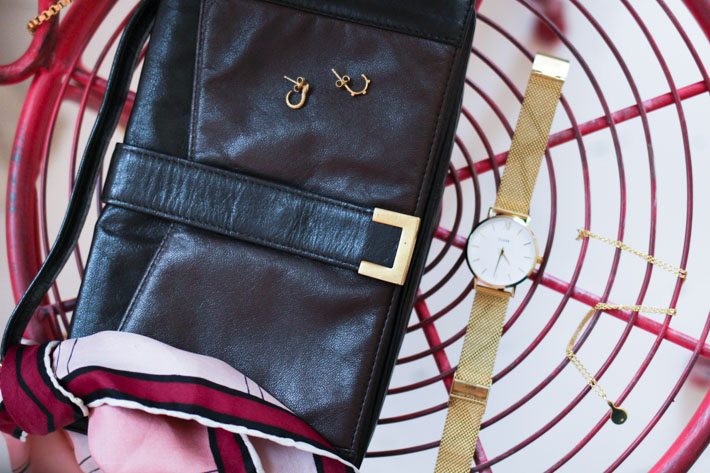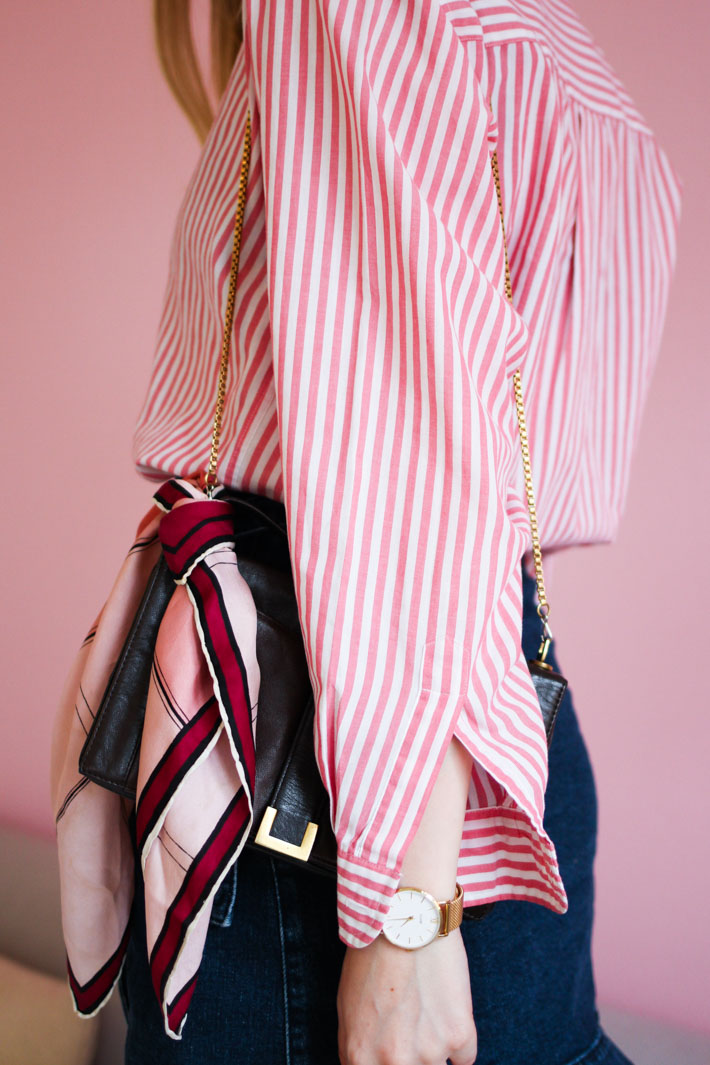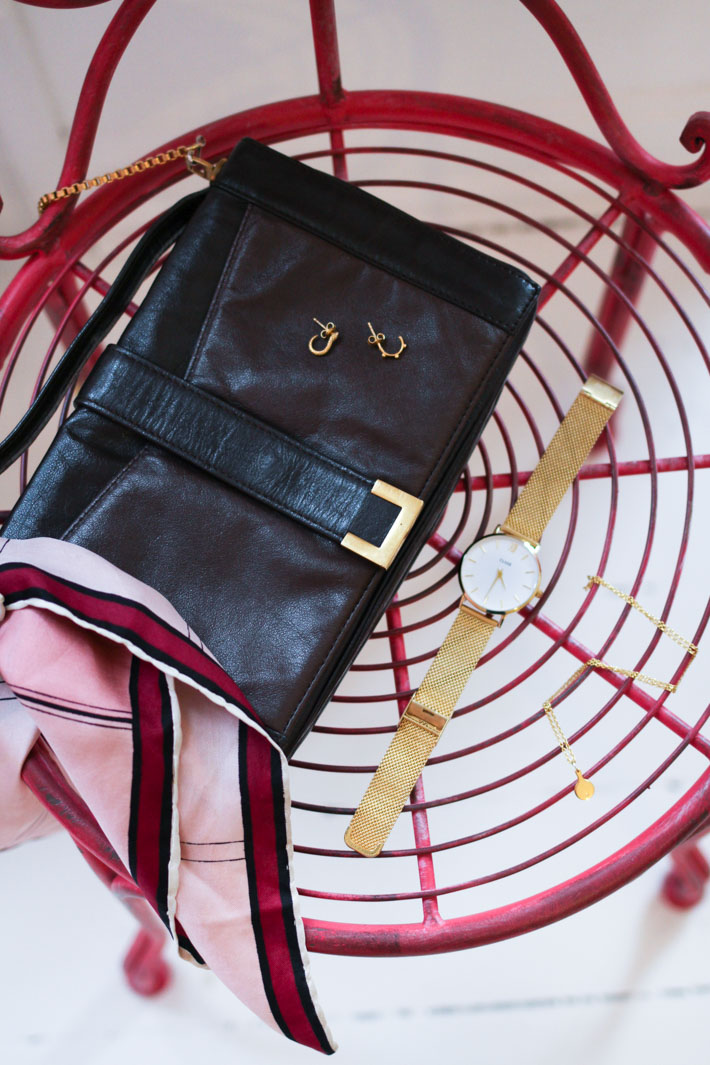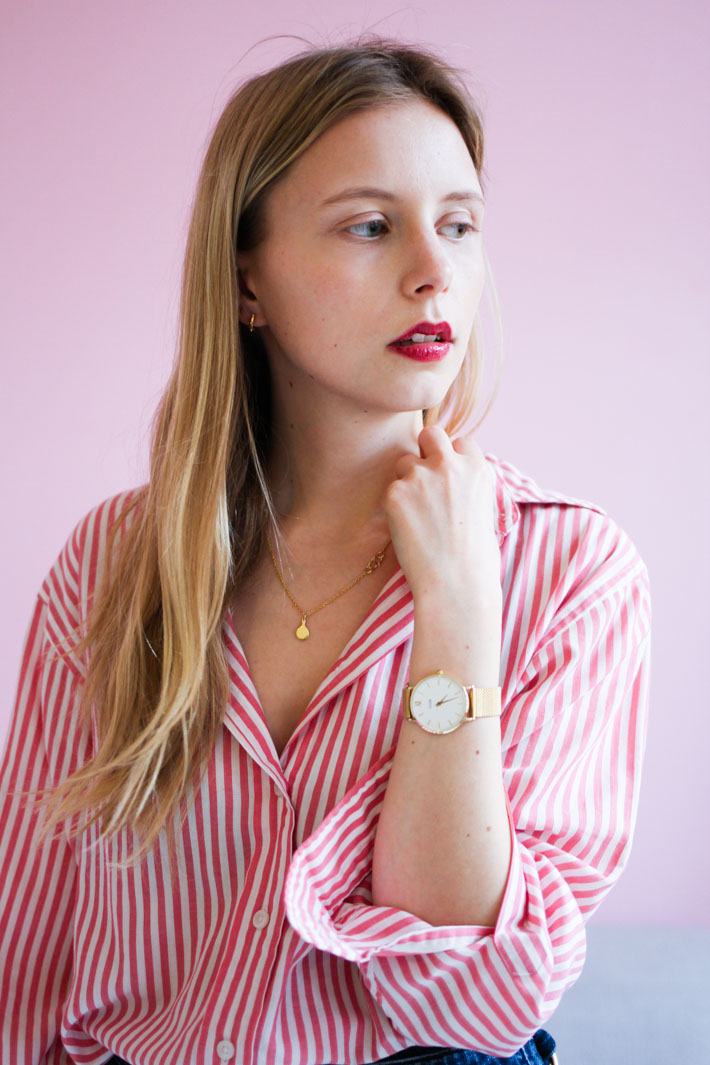 SHIRT, BAG & SCARF: SECOND HAND, SKIRT: ASOS, WATCH: CLUSE, EARRINGS: STINE A, NECKLACE: STINE GOYA
The past three days have been super hectic – two mornings of morning tv followed by a birthday, blogger work, meetings, press days and shoots – phew!
The photos above were shot yesterday when I was out to shoot a super inspirational girl – and NEMESIS, BABE reader – for a wardrobe post, which you need to stay tuned for, she's awesome!
I'd put on a casual outfit with a loose shirt, a denim skirt and then I spiced it all up with golden jewelry, my great second hand bag and a pink scarf. I started wearing jewelry and little accessories much more and I really like how the small details spice up the outfit.
Today I've gone to Finland to participate in the  Nordic Blogger Awards, do a shoot with Olympus, go to the bloggers inspirational day and the galla on Saturday – and I'll be staying with my sweet friend Isabella in the hotel. I'm so excited! Follow on snapchat @mariemyrhoj, instagram @nemesisbabe and keep an eye out on the blog, where I'll be posting something about my trip soon!
How do you like my pink & golden details?