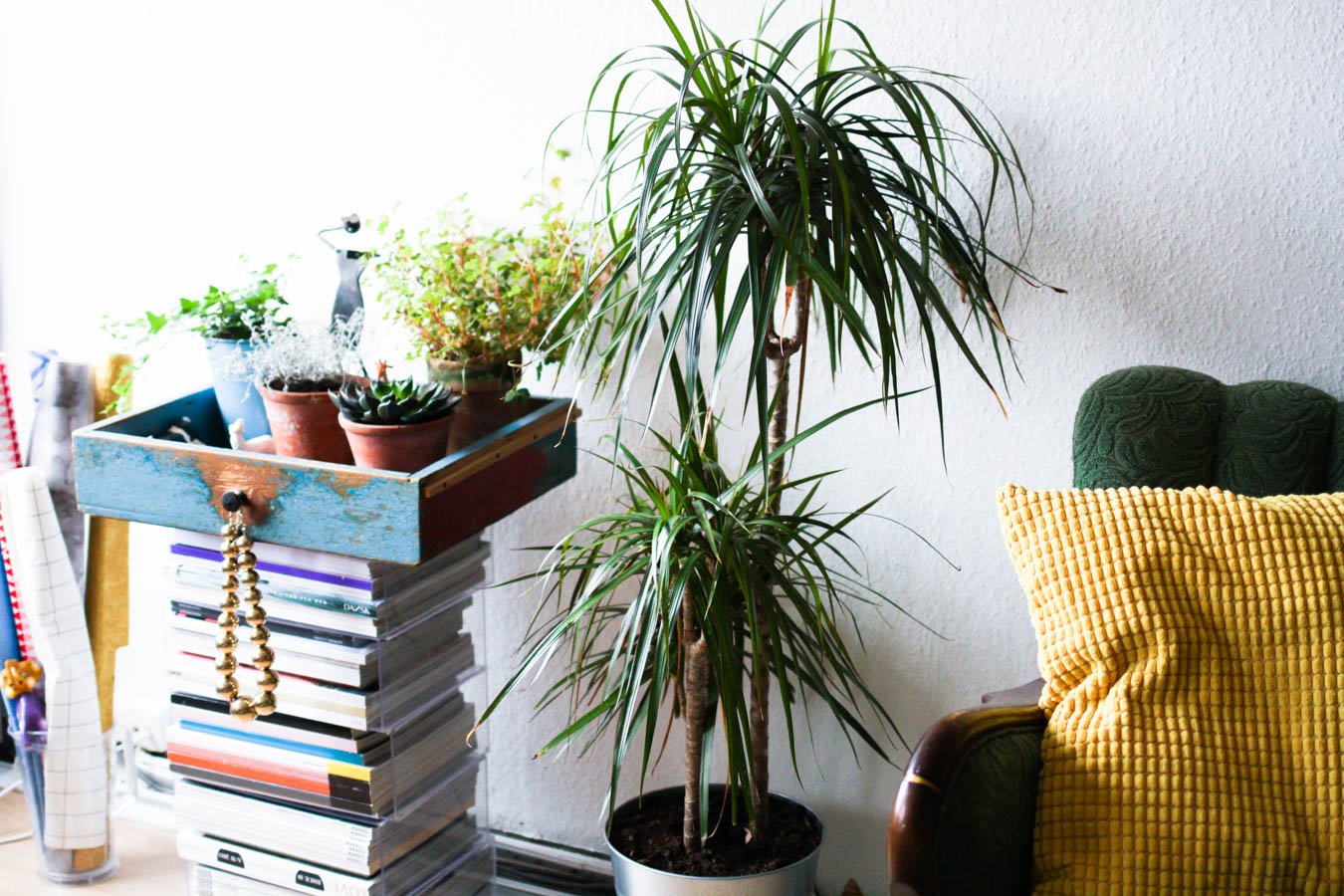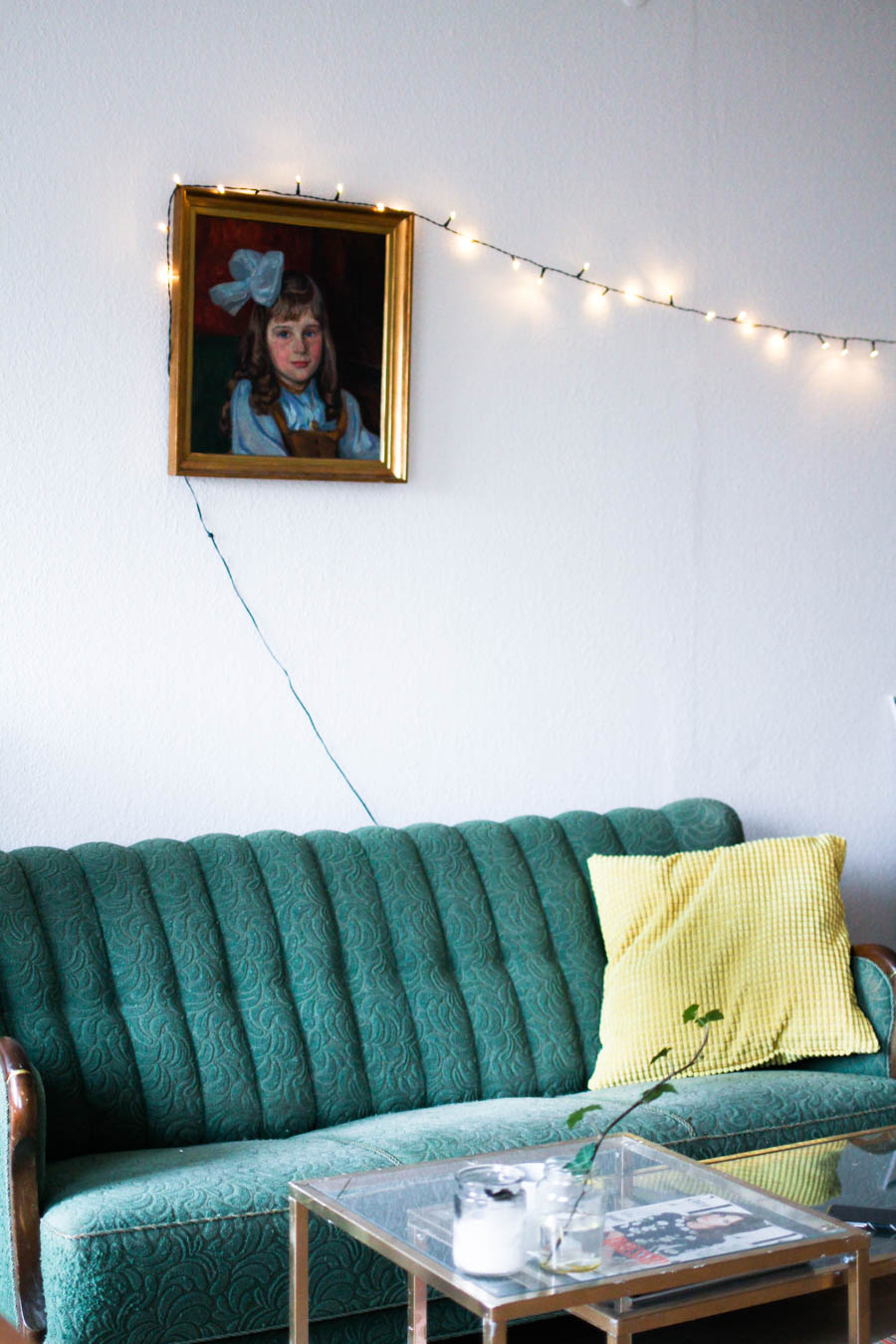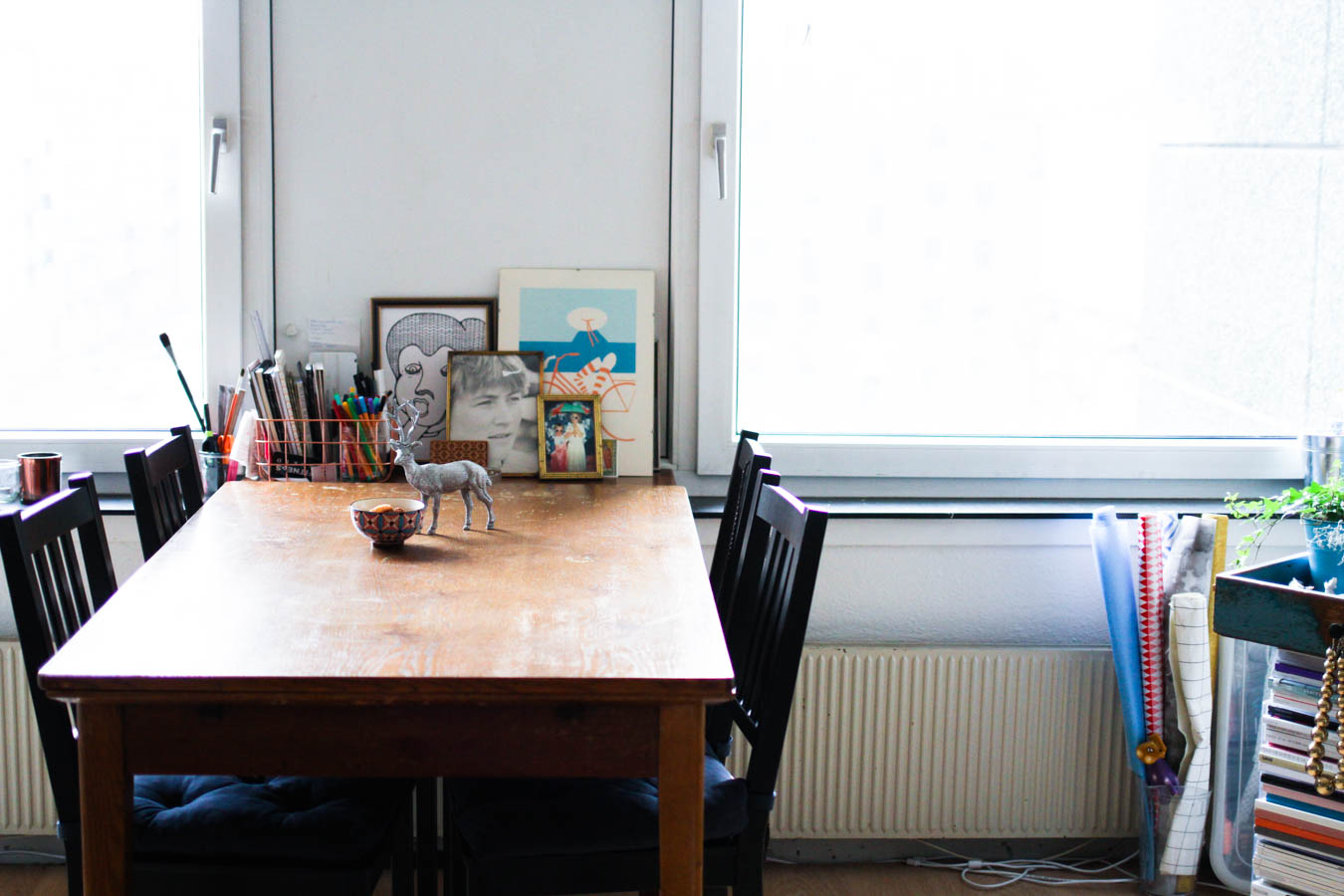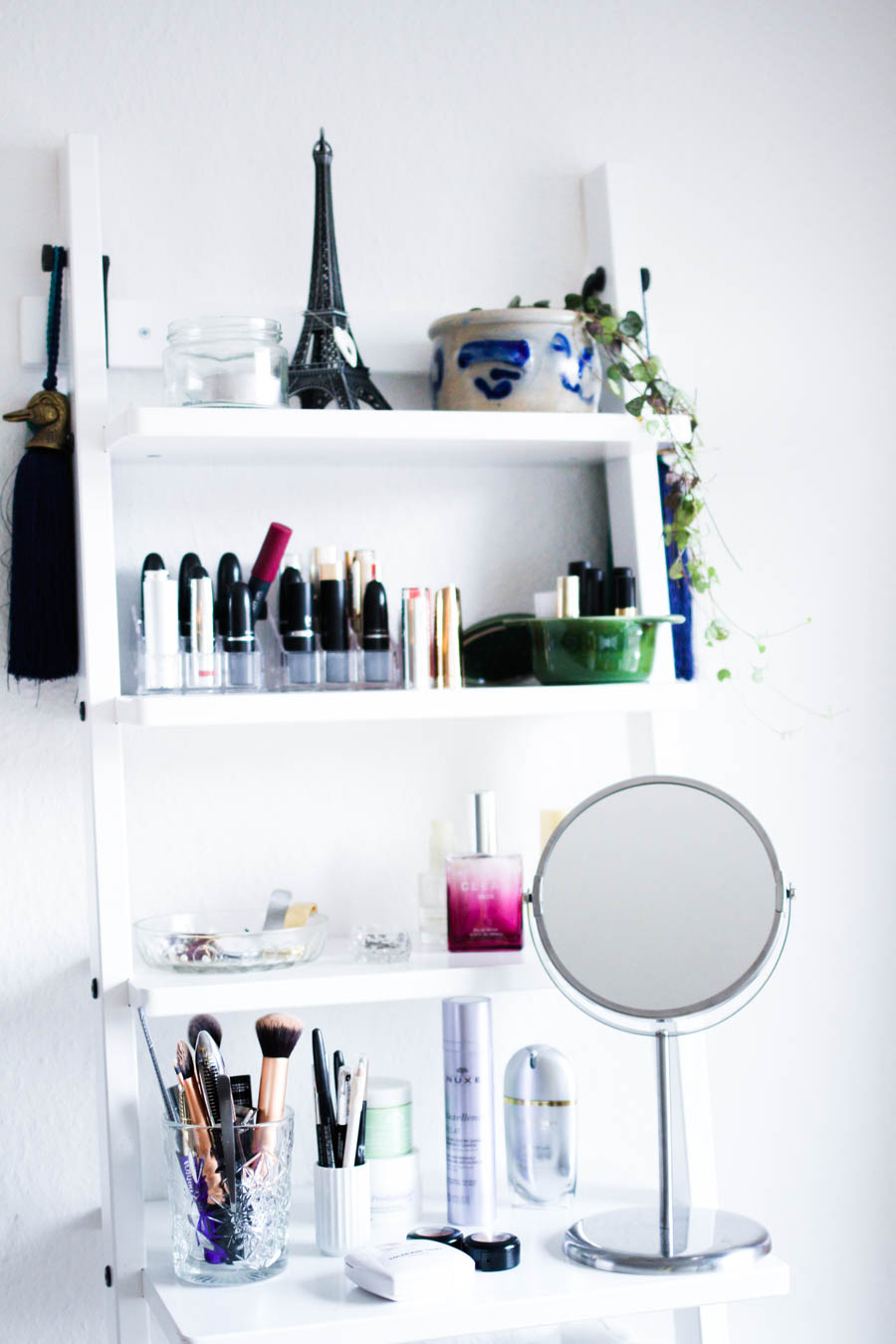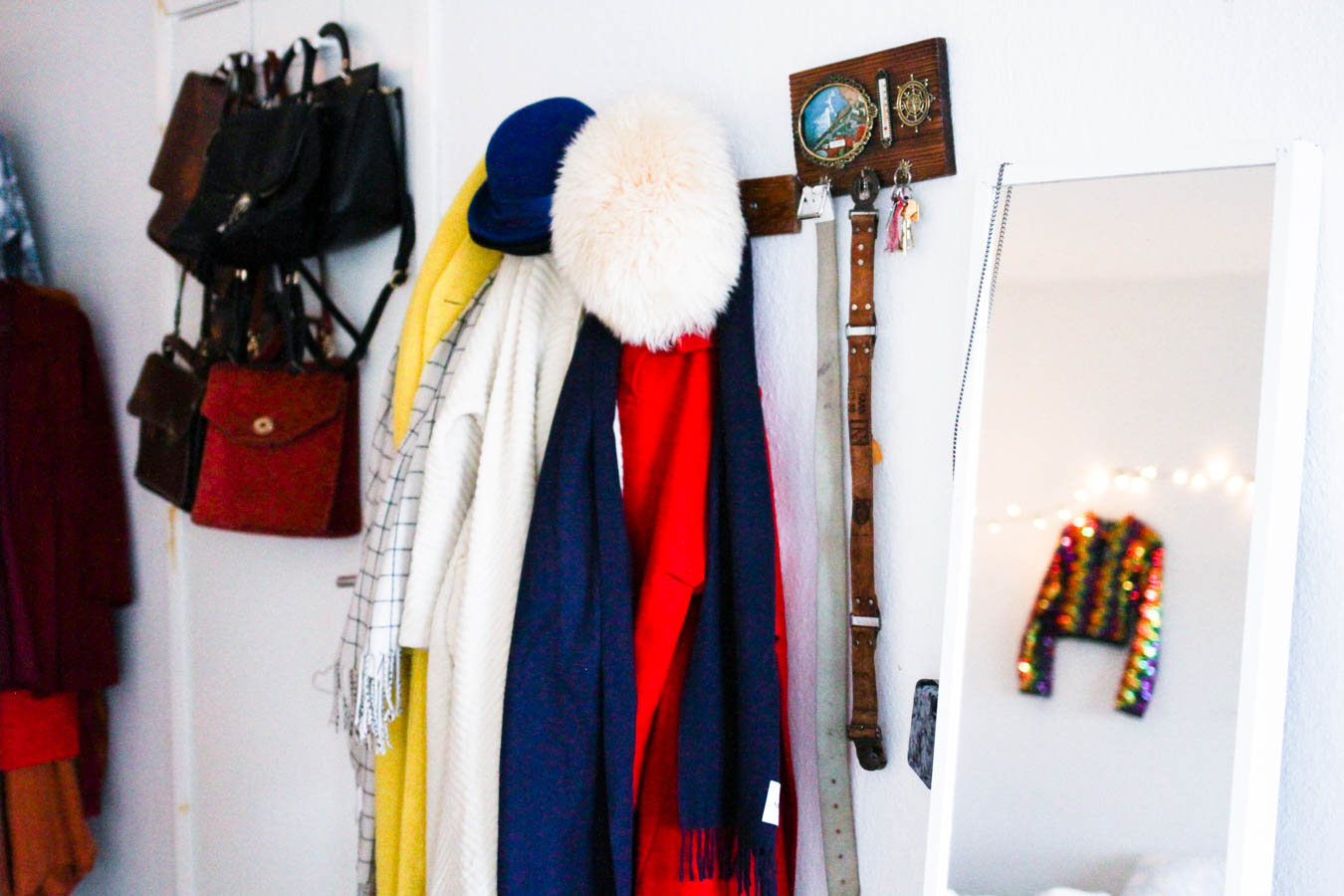 I finally got around to putting my enormous room together and it's time for a small room tour. I have lots of space, so my new room both holds a living room, an office-slash-dining room, a bedroom and a wardrobe. On the photos above, the livingroom, dining room and make-up shelf is on show – most of my things are either from IKEA or thrifted. The dining table, the sofa, my plant drawer and my coat rack are all thrifted and my sofa table is an IKEA one that I painted gold.
One thing that isn't either IKEA nor thrifted is my bed. When moving to Copenhagen, I became bedless and when finally finding a new home, my first thing was to find a new, great bed. I was lucky to have the bed brand DreamZebra give me a bed, and I love that amazing gift! It's truly wonderful, nice and soft with memory foam, so that my I last all night on the mattress without waking up with a sore back, which I usually do. Win!
In the bedroom part of the room, I also turned up the animal density quite a bit with my fish poster, my plastic animals, my porcelain birds and that silly dog lamp, which I love! I'm really into my bookshelf being all dolled up in color schemes. And underneath the books, you might notice a bunch of knit jumpers – that's just the beginning of my wardrobe, which will need a single post to itself.. Well, you'll just have to wait too see it!