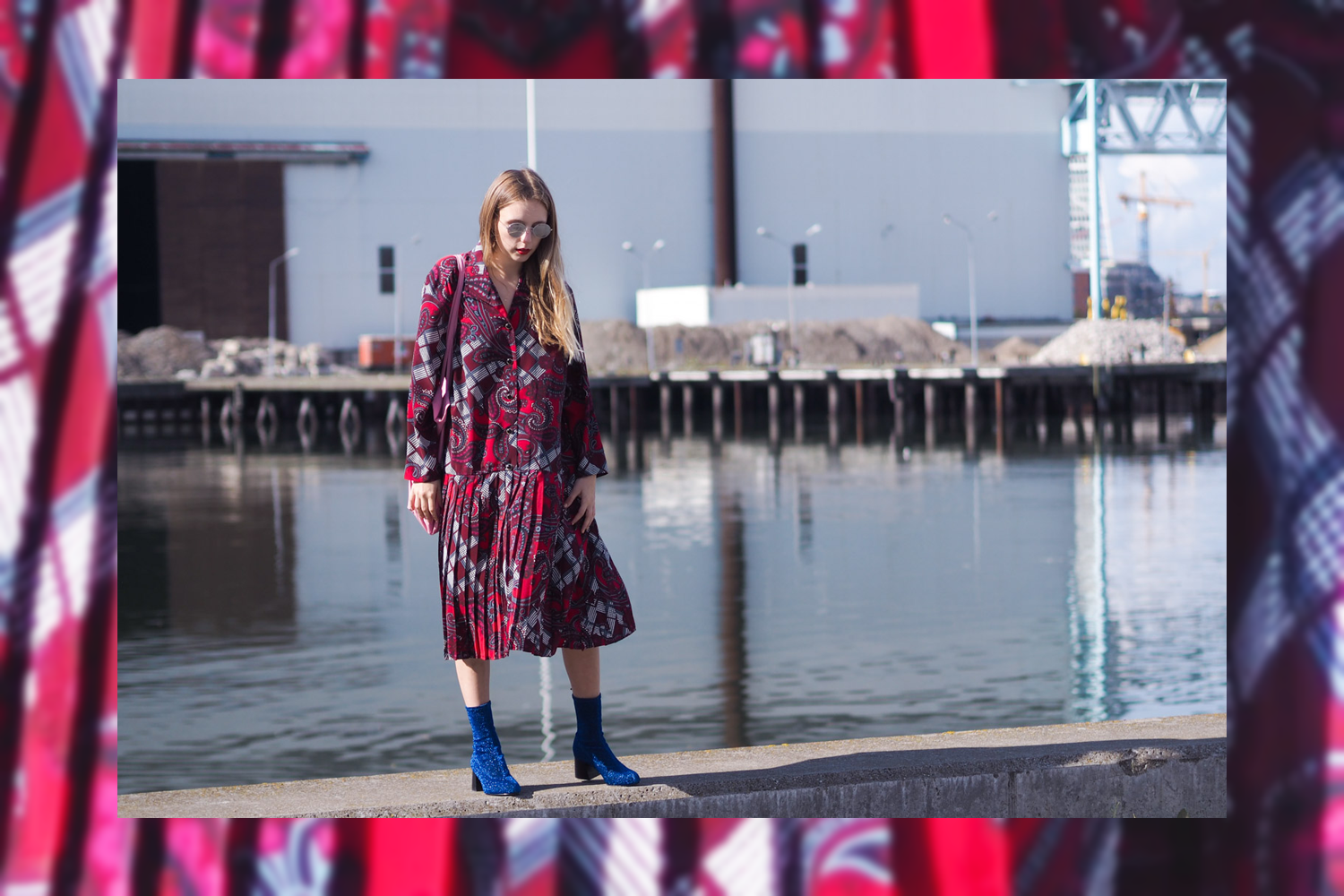 SUNNIES & BAG: WEEKDAY, DRESS: VINTAGE, SHOES: MONKI(ad link)
I'm having the crazies wanderlust at the moment. After having completely skipped the past many fashion weeks, I'm starting to long for them again. A case of "ah, the good old days"-missing that London-Milan-Paris trip. Especially Paris!
After having been used to going to Paris 4 times a year, and now not having been there for almost a year, I just wanna go on a plane next week and say Bonjour my old friend! School is just taking up so much time at the moment that I can't find the time to go without missing out on some important stuff.
Well, at least, you can always dress as if you were in Paris for fashion week – printed dresses, glitter boots and all!
SHOP GORGEOUS RED DRESSES (ad links)
… AND AMAZING BOOTS! (ad links)