This season has brought a bunch of cool and creative ad campaigns from the big fashion houses including pink bathrooms, car washes and Masai people – here are my 5 faves! By clicking the link above the photos, you can see the rest of the SS16 campaigns.
MOSCHINO
Taking the car wash collection a step further, Moschino puts a cool and colorful campaign out this season with – you guessed it – car wash theme. I love the colorful, worked through creative setup and the fun lilt details of golden mirrors and Power Puff Girls references!
KENZO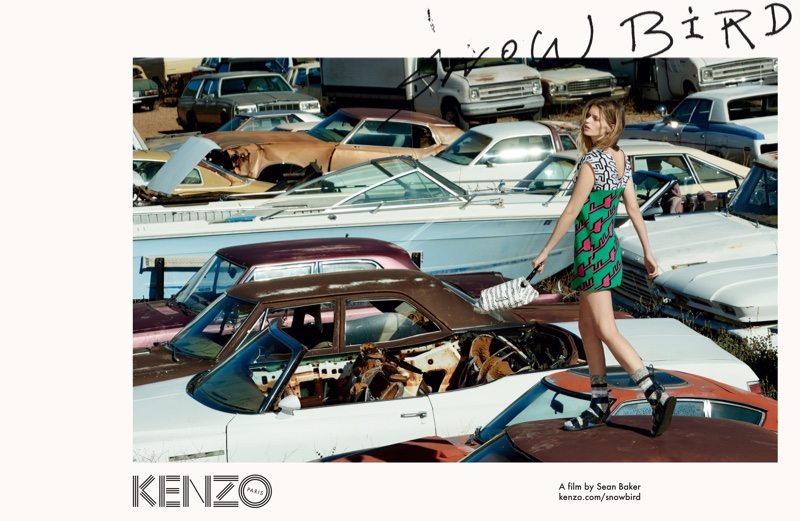 This season Kenzo has left the colorful photo studio to go out into the real world. I love seeing the super colorful and printed clothes against the raw nature and an abandoned car park – Kenzo clothes in somewhat relatable surroundings for once.
SPORTMAX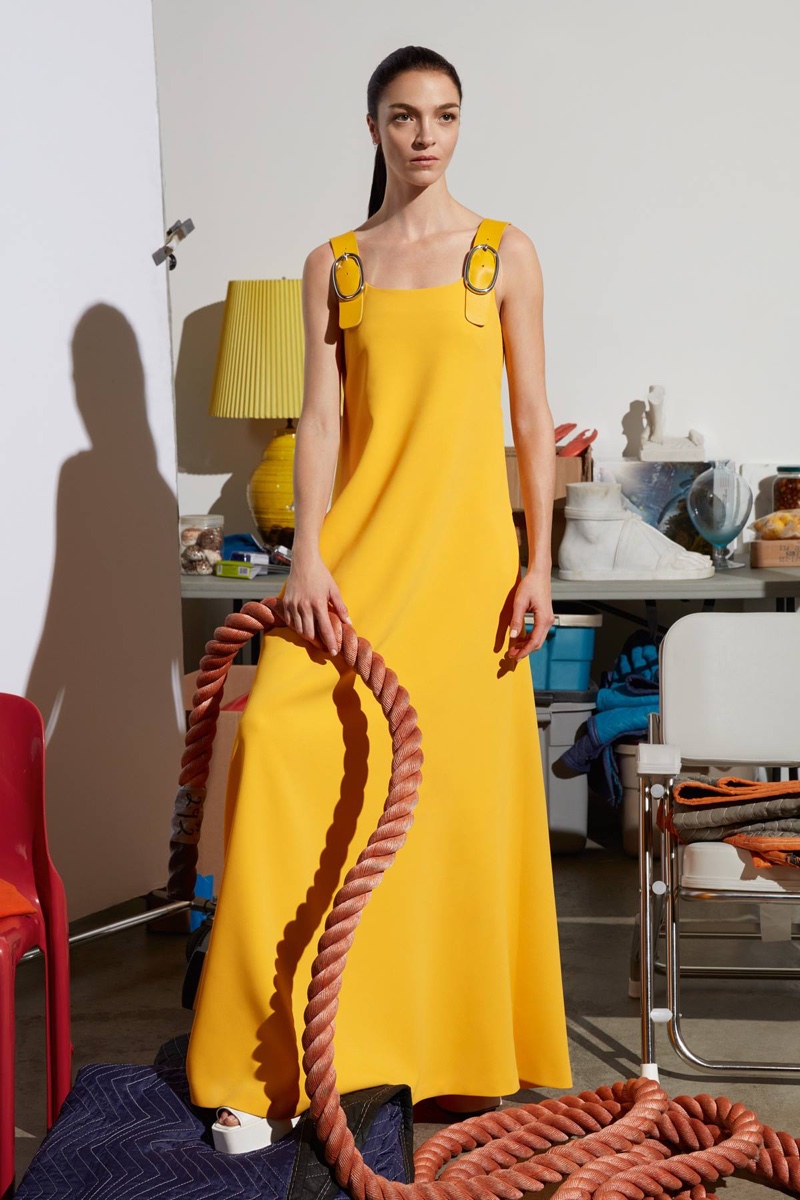 Sportmax has come with my fave campaign this season. In something that looks like a messy back room with parts of statues, chairs, lamps and tool this campaign gets a super eclectic expression that goes perfect with the colorful clothes. I'm a fan!
VALENTINO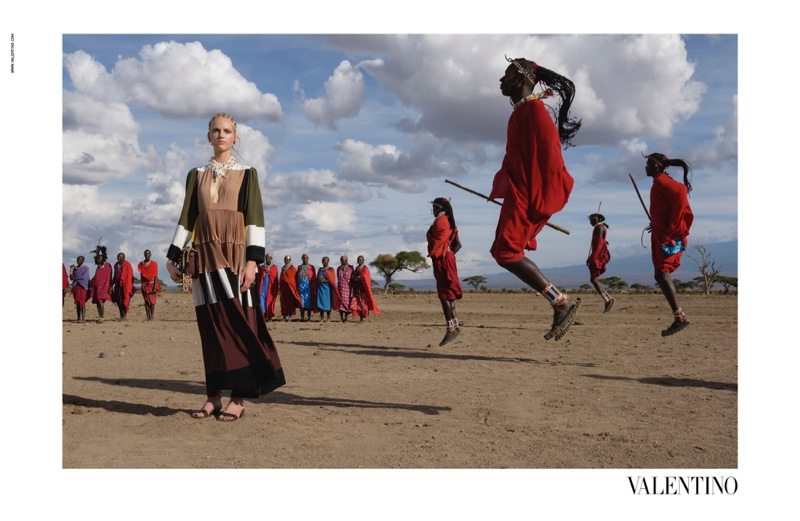 Valentino visited the Masai people for the SS16 campaign featuring the Masai inspired collection. I love that they went to Masai villages to shoot with the indigenous people as extras. I am a bit bummed, though, that only one model in the campaign is black, since this would be the perfect campaign to shoot with all black girls!
GUCCI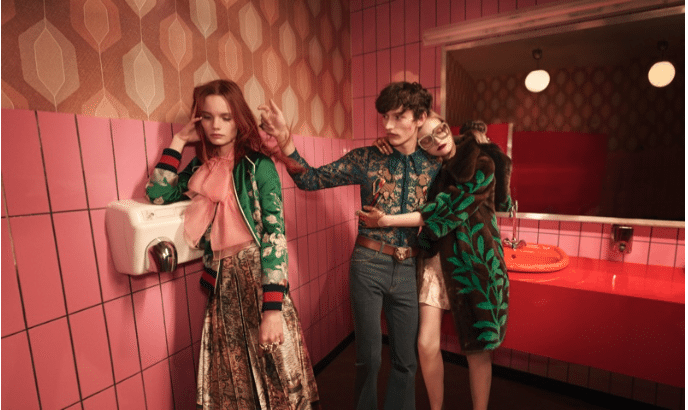 Gucci goes all 70's granny chic in this colorful and crazy ad campaign. Prints and wild color combos makes this campaign super exciting to look at and the fact that it's been shot on many different locations brings a nice story to the campaign.
Which is your fave?