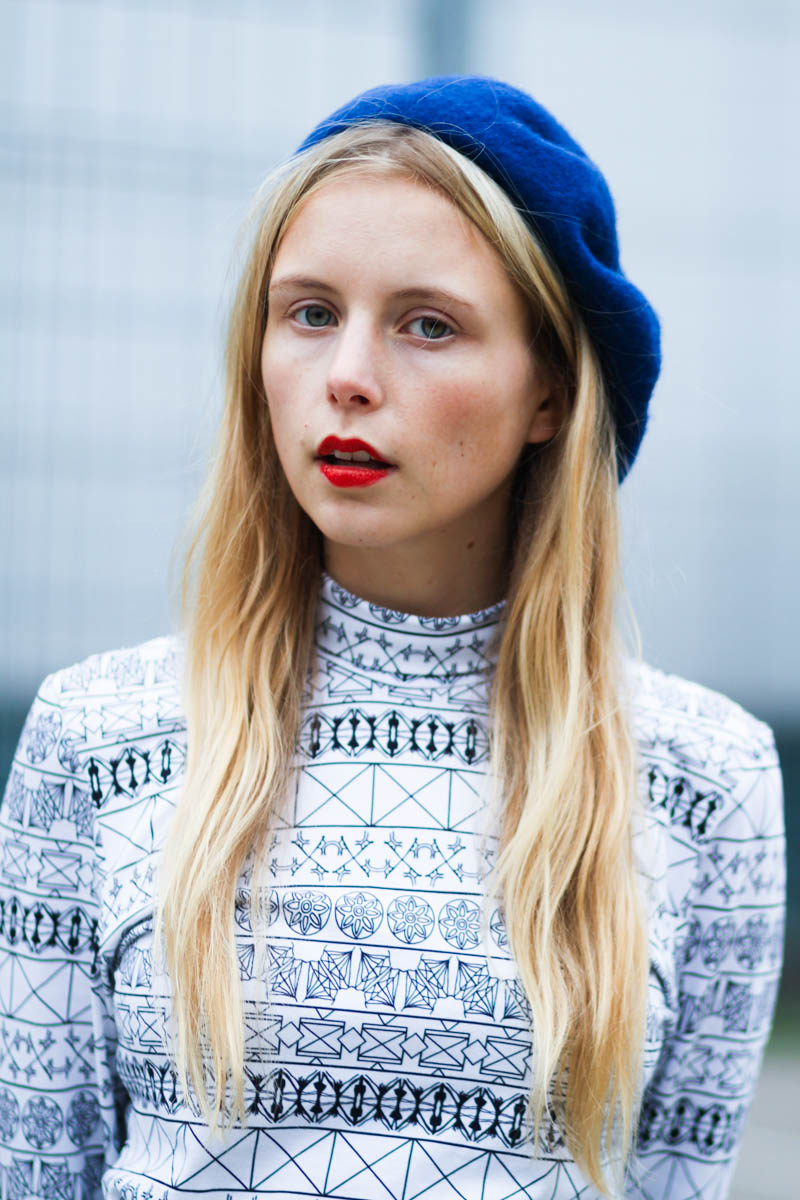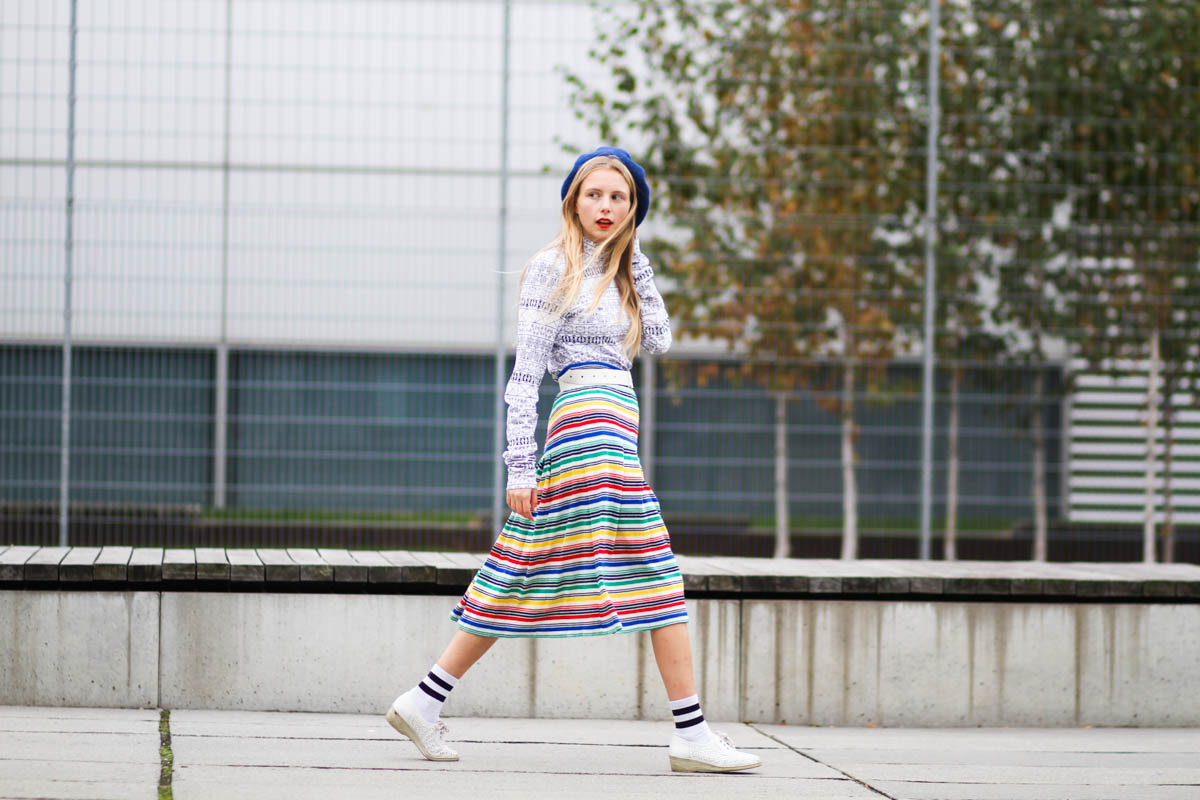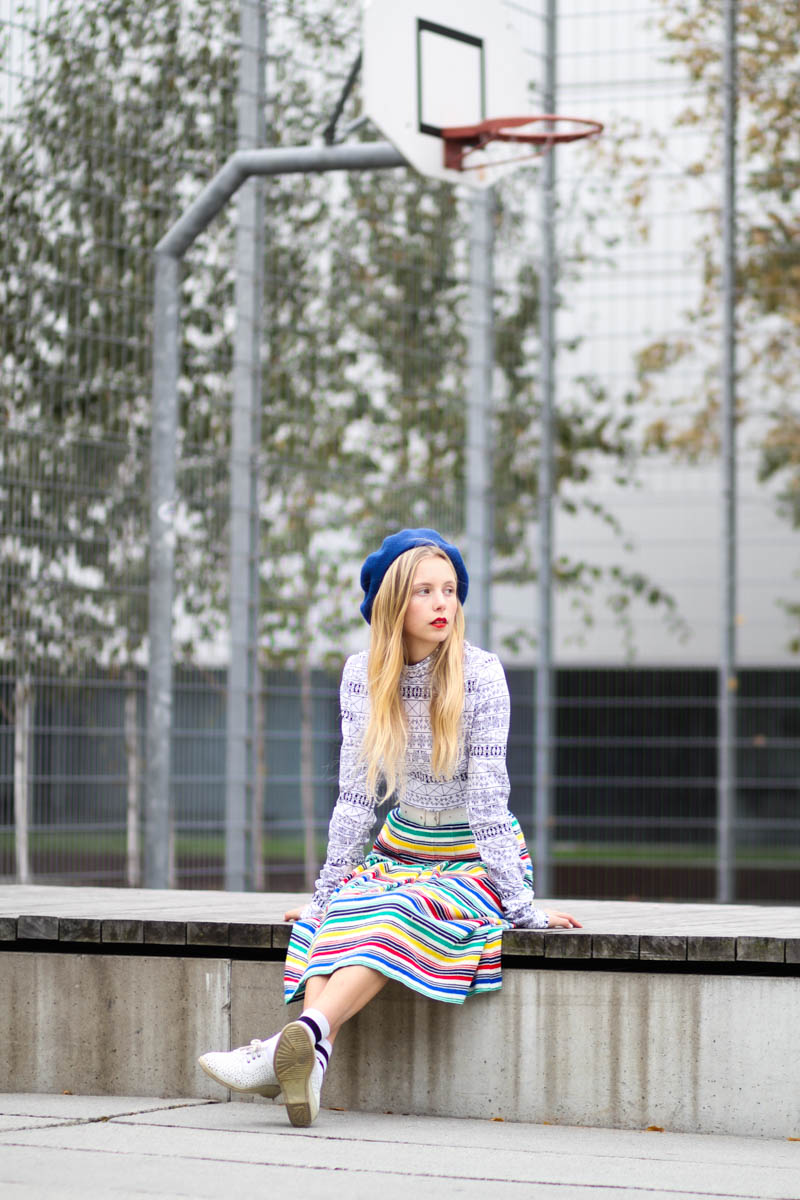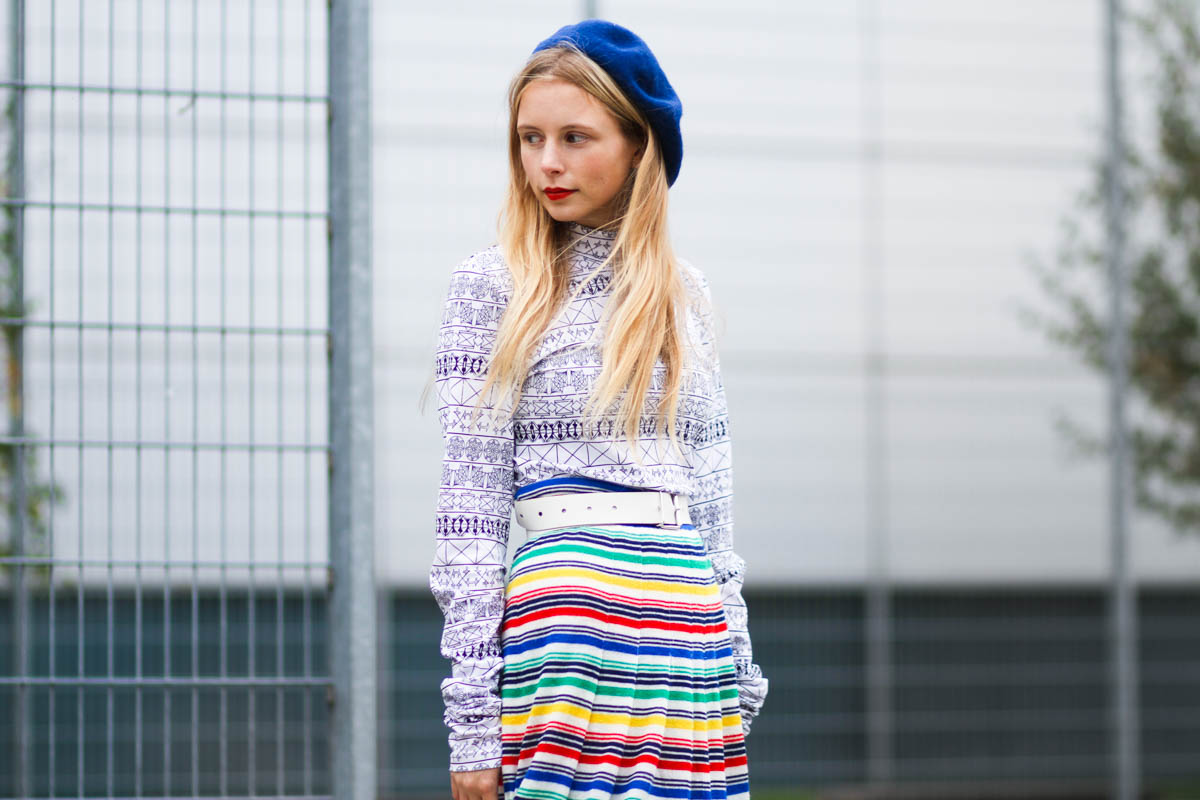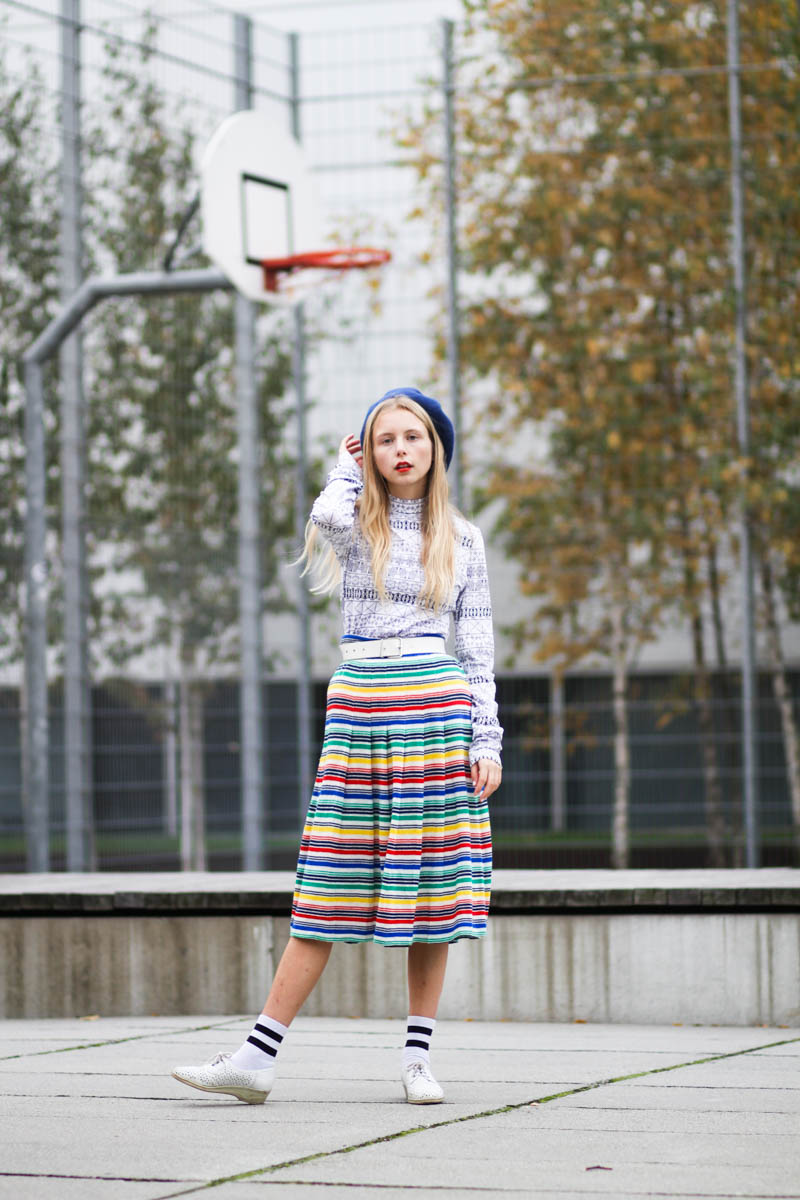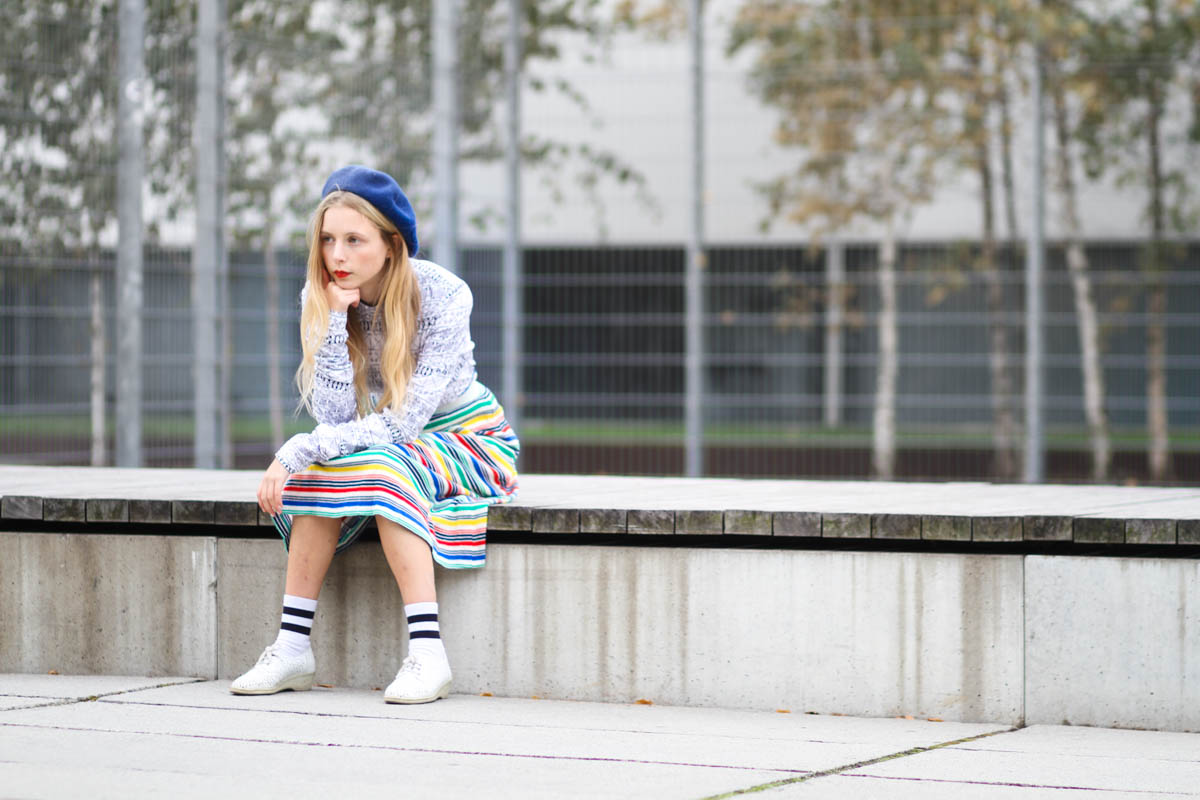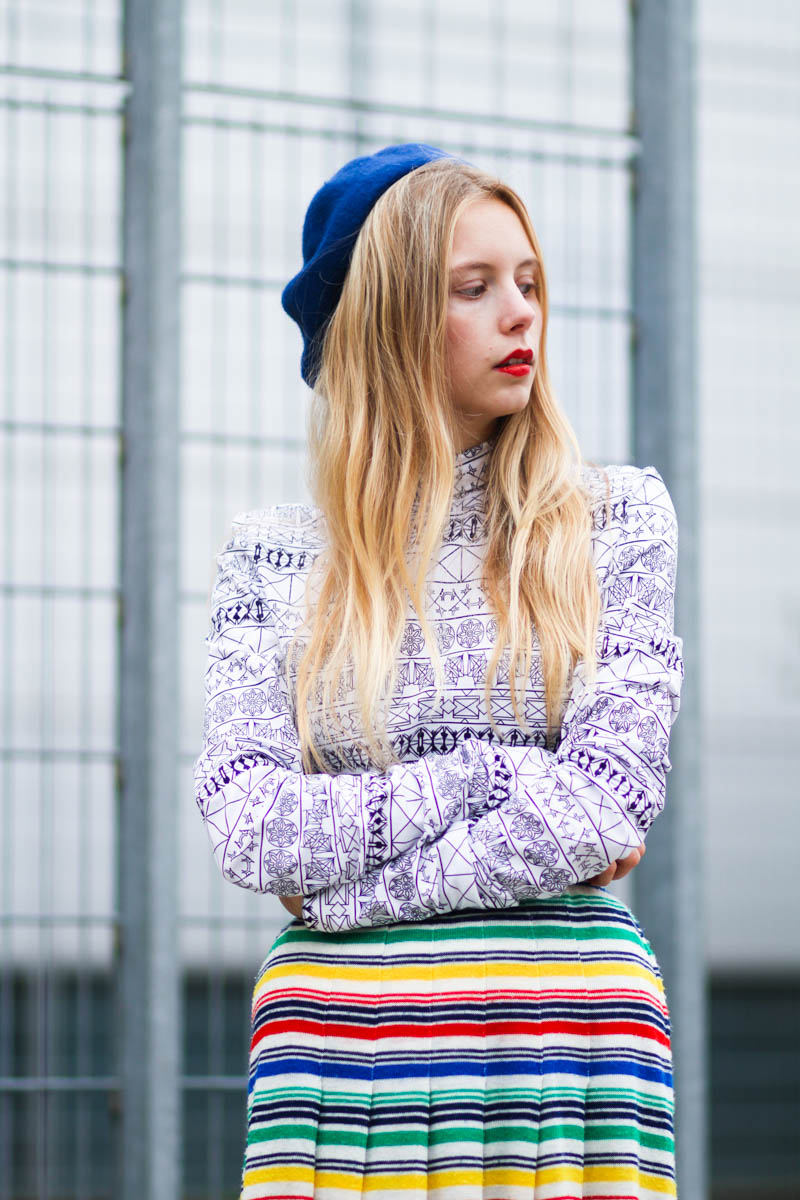 TURTLE NECK: AGURK, HAT, SKIRT, BELT, SHOES: SECOND HAND, SOCKS: MONKI
An other print mix is up! For my second sustainable outfit(besides the socks), I'd put on mostly second hand clothes ad added a twist of a brand that I love – Agurk! I've helped the Aguri-Girls out with some PR still and they were so nice to give me this cool, printed turtleneck.
What makes Agurk sustainable is that they use GOTS certified cotton. When the material is GOTS cetified, it means that it's organic and that it is produced and handled with very strict restrictions, making the production as green and sustainable as possible. Working with GOTS certified material also means that, when working with the cotton has to be sustainable, so Agurk prints their fabrics with a fabric printer, which is the most sustainable way to print fabrics.
So with this outfit post you got little lecture on organic cotton and proof that organic clothes don't have to be itchy and beige. Want to shop more Agurk? Click here! 
How do you like my look?