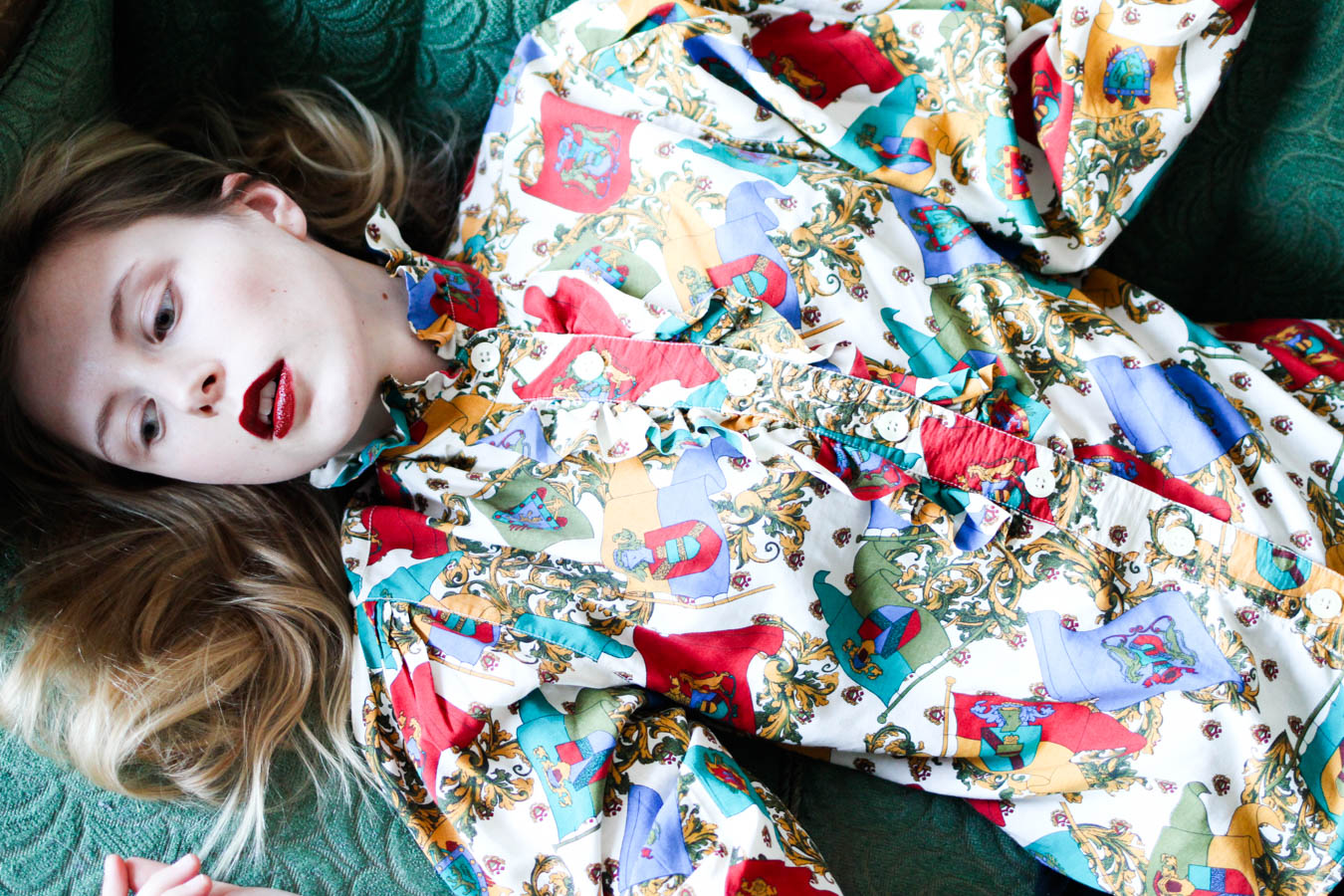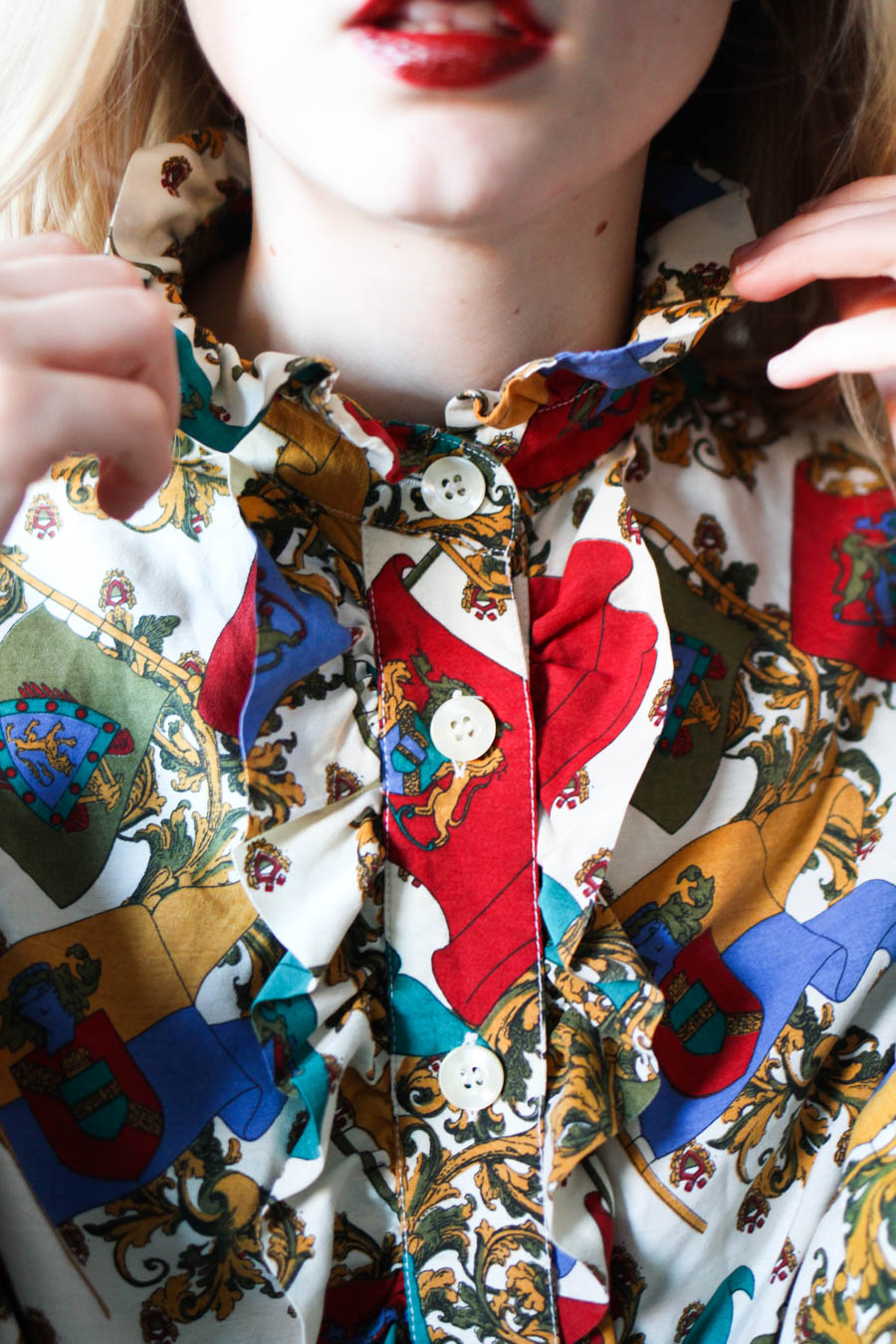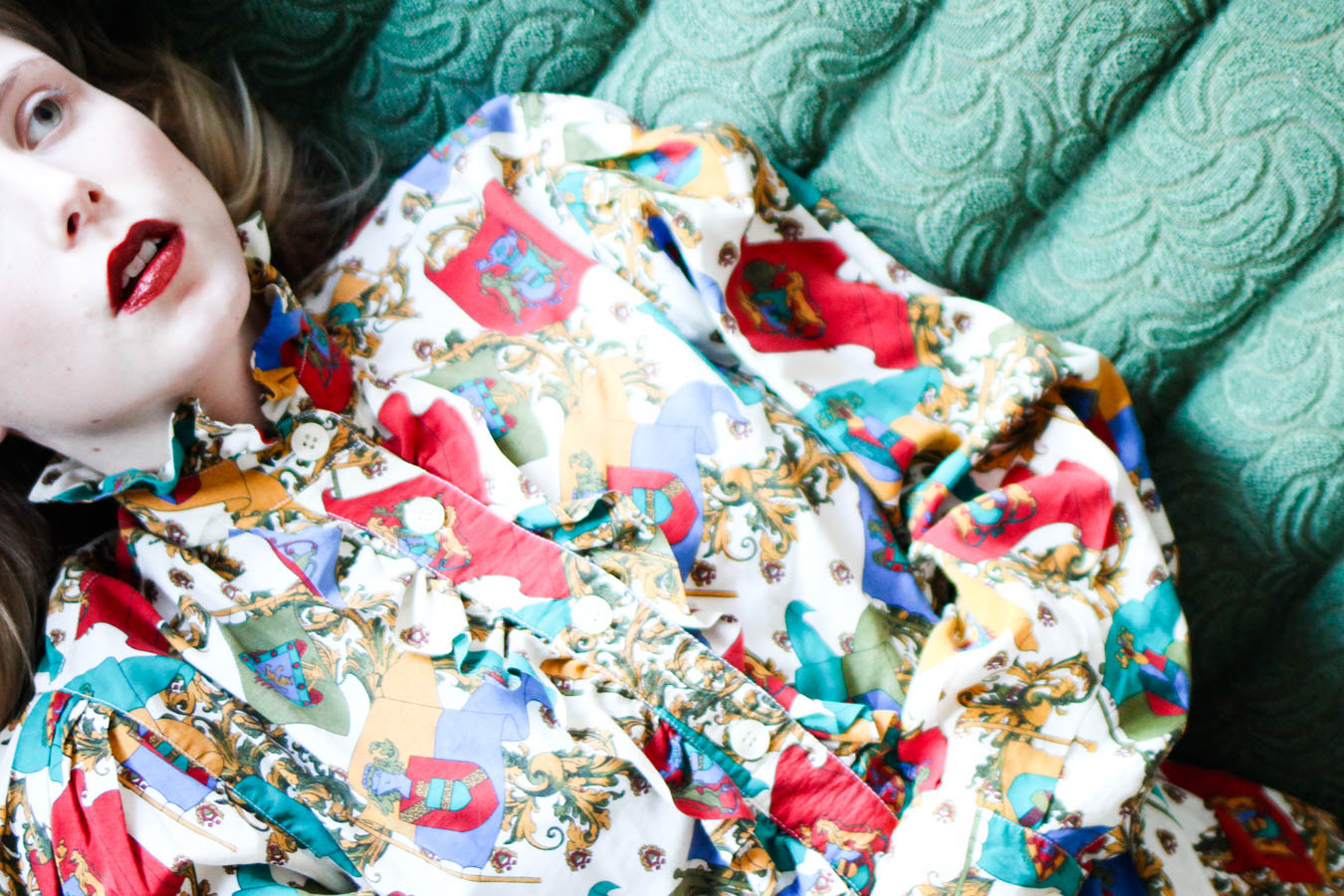 Lately I've been dropping my shops like  Times Up Vintage in Krystalgade in Copenhagen a bit too often – a store that's full of the most gorgeous, old clothes which I, with my student income, only dare to dream of. Every time I go in there, I get this tickling feeling and remember why vintage clothes is one of my passions, getting all excited about the thought of owning the gorgeous things on the racks. The unique things, the fact that you might find a dress from the 60's and knowing that it has experienced so much that you'll never know of.
When I was in London en February, I did find a bank note or two to spend on buying this great vintage shirt from Byblos Milano, which I just couldn't pass by. The ruffles at the neck and along the buttons, the poofy sleeves and the wild print – pow! I simply love it and there's no doubt I'll be showing it off soon in an outfit post.
What's your latest vintage or thrift find?