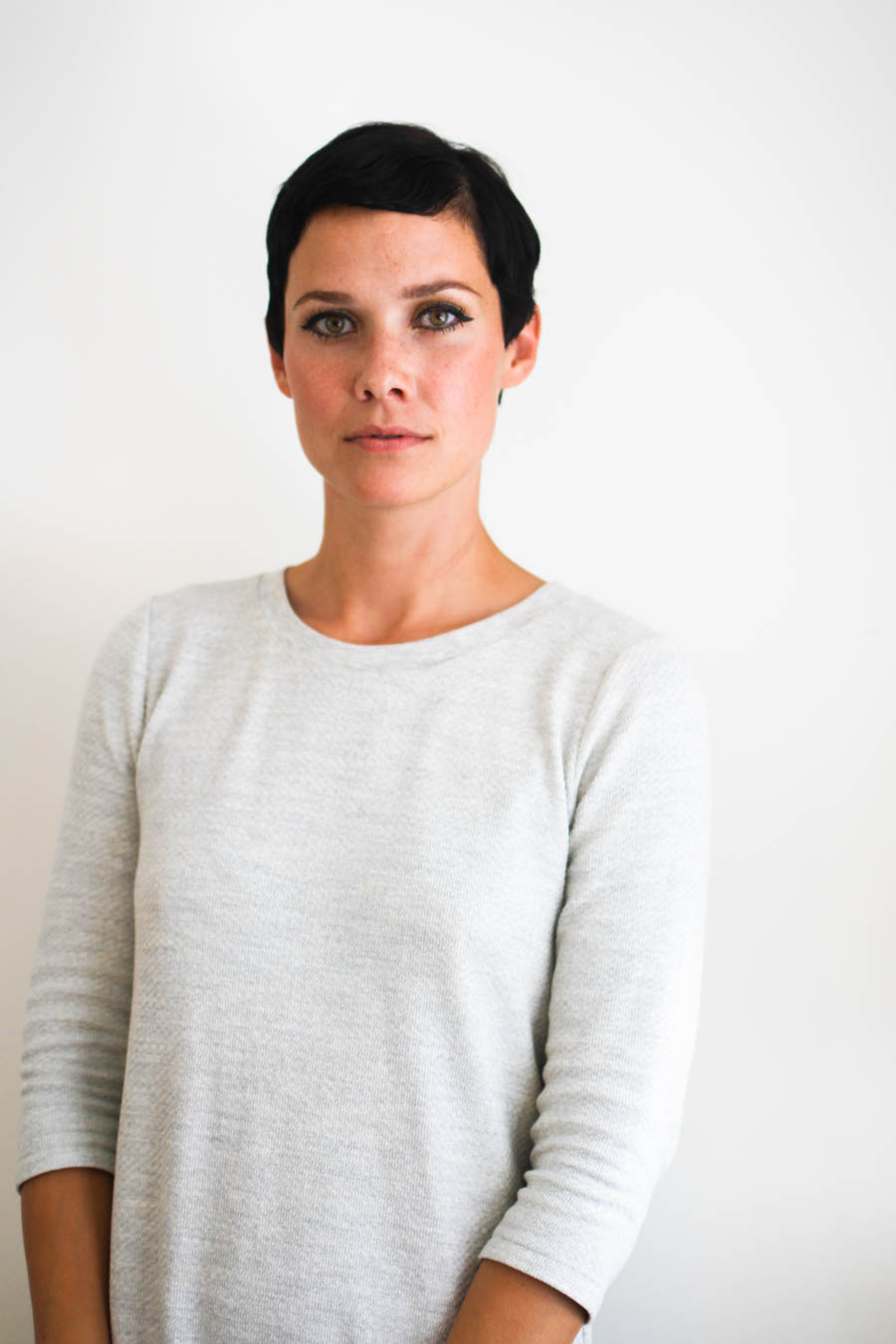 As the first part to a new series of posts called "Me, myself and my wardrobe" I've been lucky to get to interview the inspiring Nanna Øland from Oh Land about how she feels about clothes and fashion, when she played in Aalborg last weekend.
I met Nanna in the backstage area of Musikkens Hus. She was wearing a grey tennis dress, pink creepers and pink socks and she had cut her hair and dyed it black. The outfits for the night's show was a sequined outfit and a printed dress from the Stine Goya SS15 collection. The talk went a bit like this:
Marie: Should we get to it?
Oh Land: Yes, let's get started.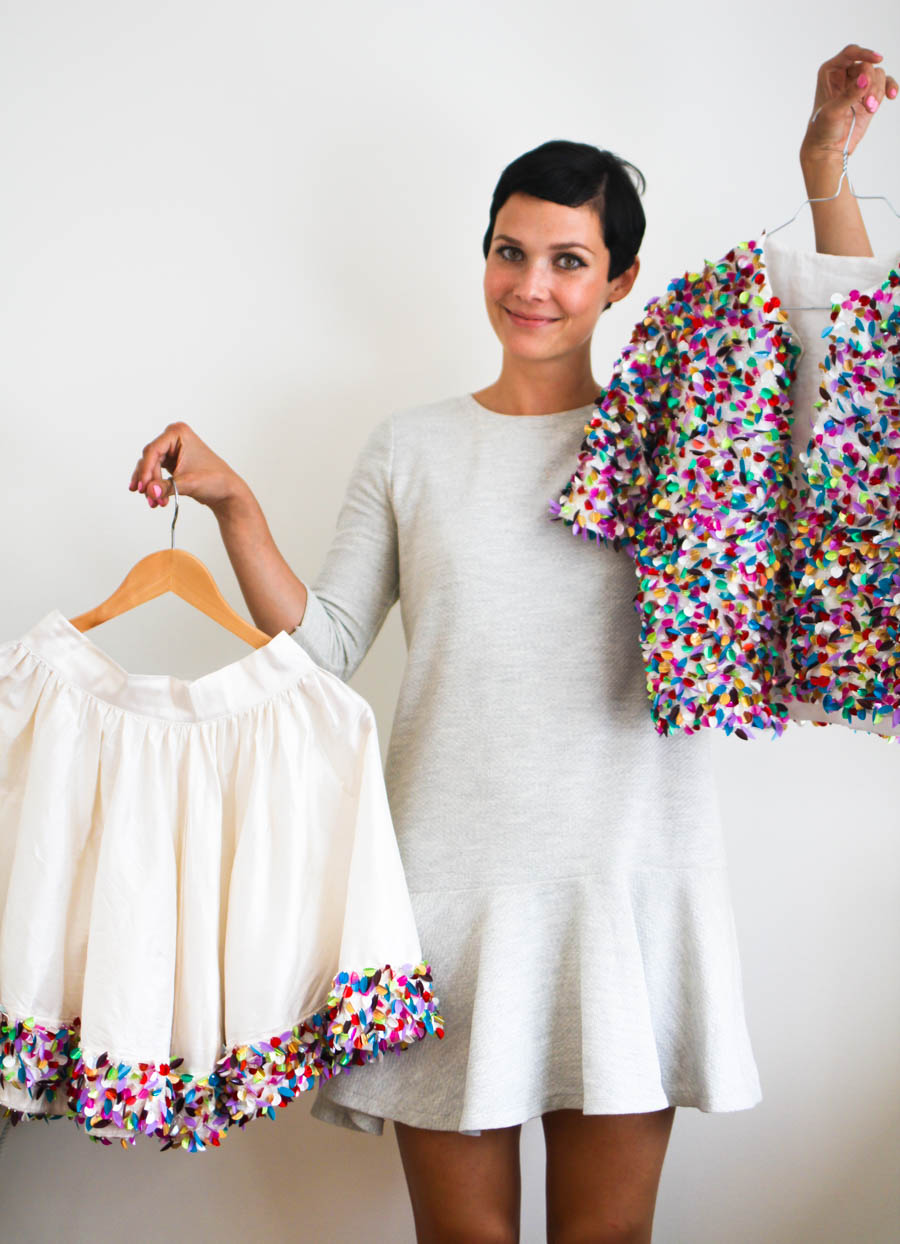 Marie: Good. We'll start with an all-over question: what does fashion and clothe smear to you?
Oh Land: ever since I was a kid, I've always been dressing however I liked it.
Marie: Yes?
Oh Land: Even in kindergarden I remember – or I was told – that my mom was pulled aside by the kindergarden teachers and told that they were afraid that I'd get bullied, because I wore such weird clothes.
Marie: Really?
Oh Land: Yes. It was because of the fact that my mom didn't dress me – I got to dress myself. And she didn't say "No, orange doesn't go well with red", she just let me pick and choose whatever I'd like to wear. So I was shown a lot of trust from adults in being able to put something together, and that made me always think that clothes were a lot of fun, because it's just like dressing up every day.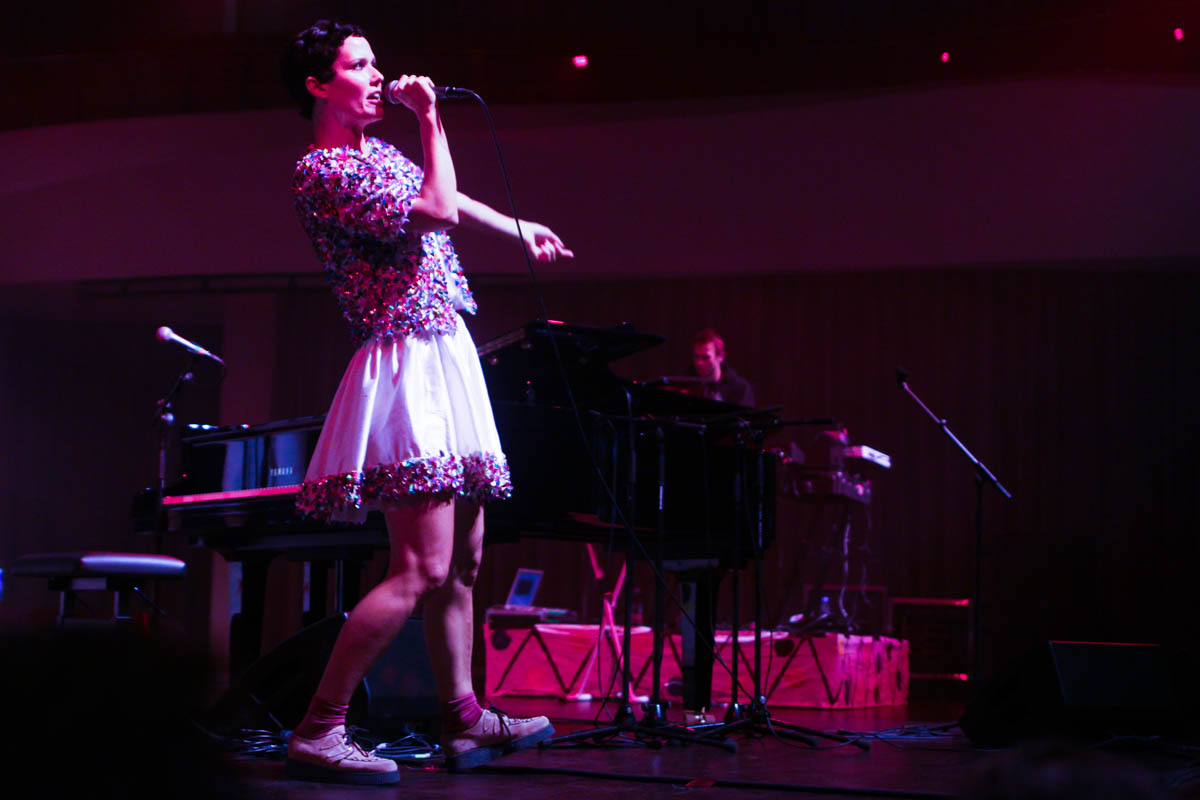 Marie: Yes, it's wonderful! My next question is actually about your earliest memory about clothes – was it about a specific item, an outfit you wore or just the fact that you could do whatever you wanted?
Oh Land: I think that I could do pretty much what I wanted. When thinking about it, the first item I really loved was wiry atypical from what I usually wore. It was a sweater – you know, I'm a child of the 80's, right?
Marie: Yes?
Oh Land: It was this sweat shirt with a Minnie Mouse face on it. It was about – primarily – that it wasn't home sewn. Everything I wore was home sewn. And then it was about the fact that it was bought and there was this American logo on it and I thought that it was the most wonderful thing in the world. So I wore that Minnie Mouse sweater every day with home sewn leggings.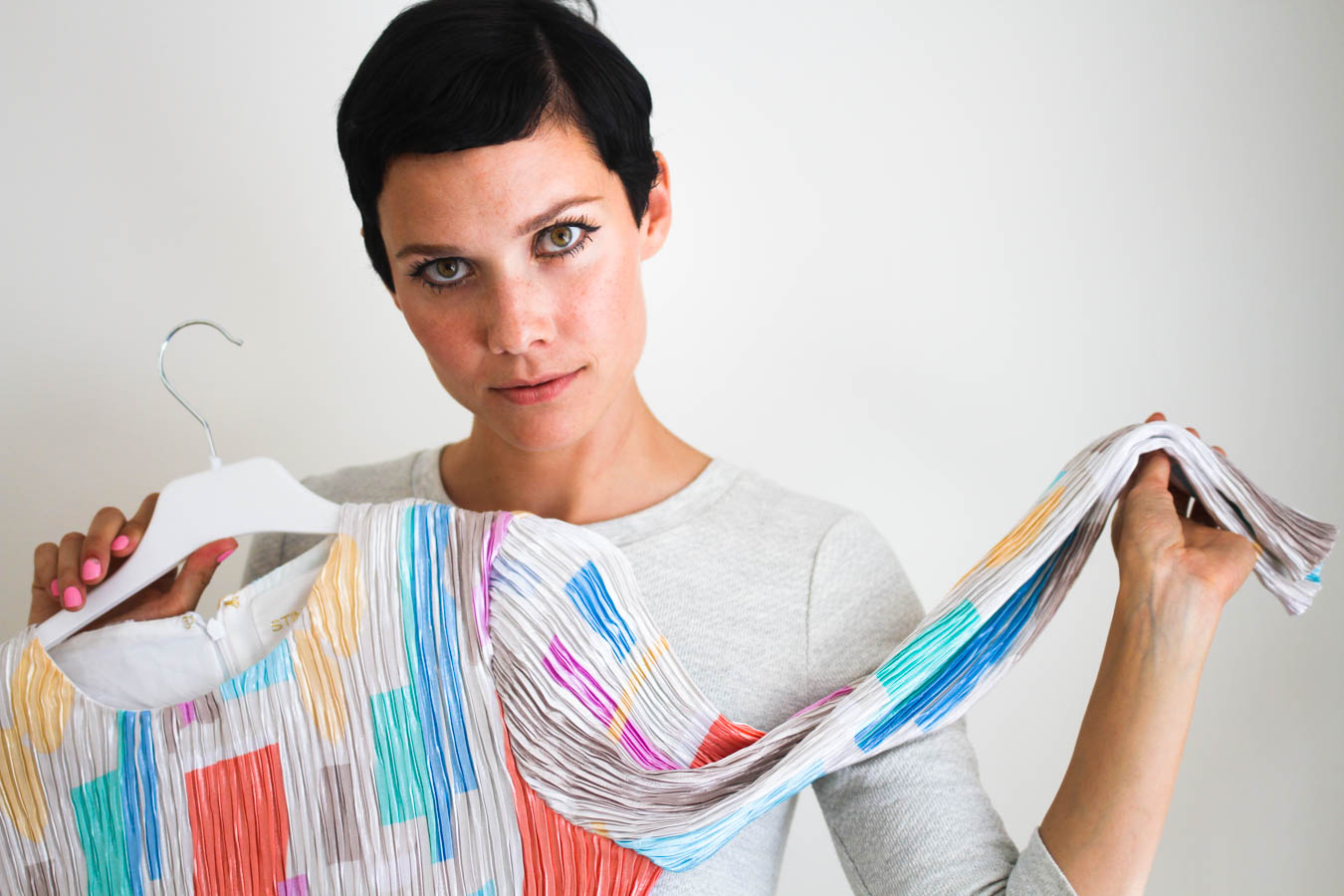 Marie: That's nice! Do you have a specific item that you're dreaming about right now?
Oh Land: Right at the moment, yes. I have an item that I dream of. I found it on the internet and I have no idea about who made it. It's this light yellow feather t-shirt with ostrich feathers, so it's so light, and in the middle there's a sequined cartoon duck head.
Marie: That sounds amazing!
Oh Land: Yes. it's so nice and I have no idea where it's from. I often find these things on Japanese websites – I love Japanese style. But I'd die to get that and I have no idea where to get it.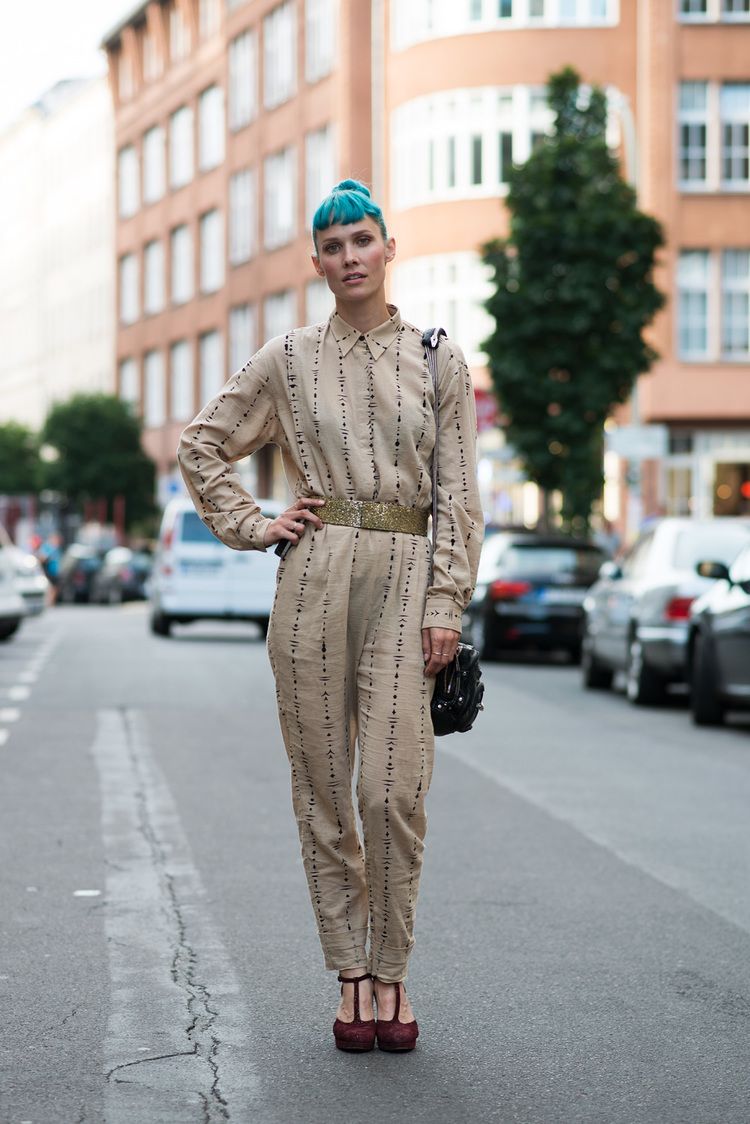 foto via The Locals
Marie: I see you as a fashion icon and I'm sure a lot of people agree with me, so what I'd like to know is, where do you find inspiration for your style?
Oh Land: I usually get it from Japanese street style, actually. The Japanese dress crazy when they want to, right?
Marie: Certainly.
Oh Land: Both men's and women's style from Japanese street style is super inspiring, because they combine the kitsch with classic style and sometimes with a boyish twist as well. To me, great style is contrasts and I like that things are quirky without being over the top. I'm not really into the crazy Lady Gaga style, I'm more into the little, quirky details that make everything a bit different.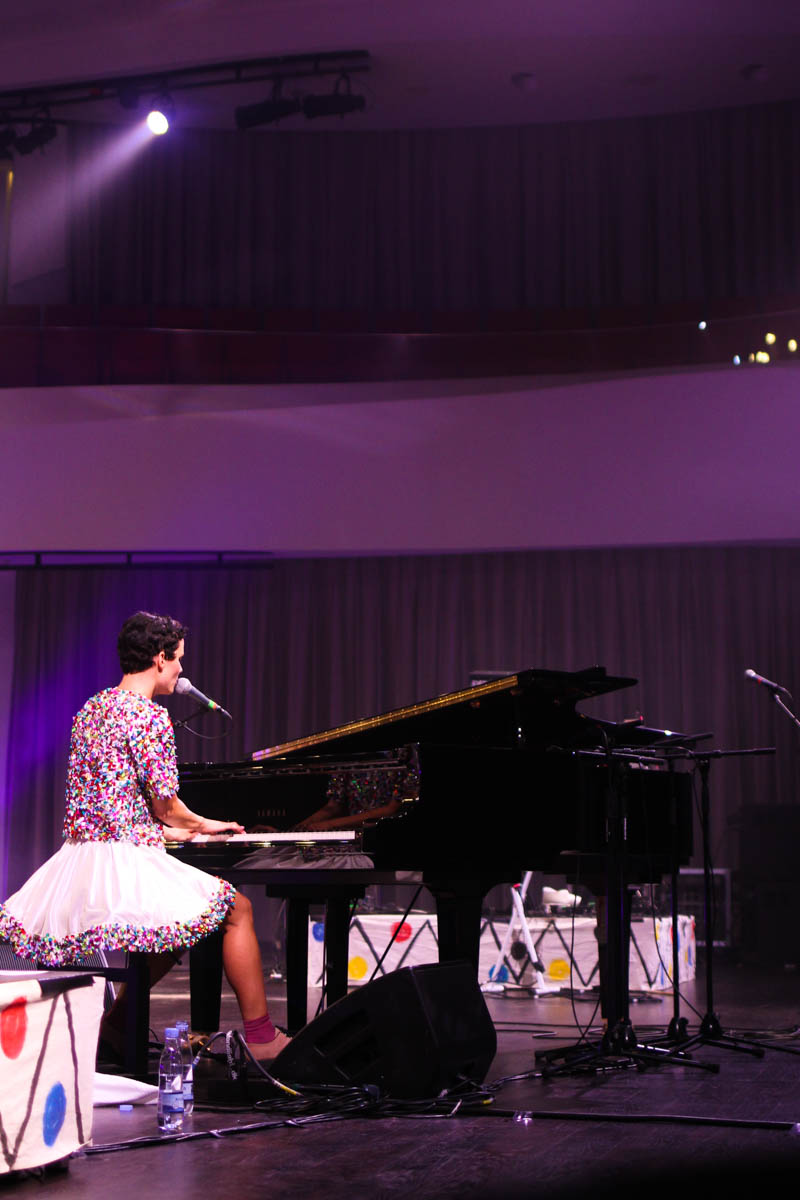 Marie: So what's fashion to you as a private person and as Oh Land?
Oh Land: It has become more and more the same that I wear on stage and in private. Today I've been flying, so there I don't want to throw on a pair of heels. But on stage you're allowed to do much more, because it doesn't have to be practical and because you get to draw a lot of attention to yourself. I don't want to draw a lot of attention to myself, when I go grocery shopping.
Marie: That's understandable.
Oh Land: But I have rarely.. No never in my entire life worn jeans and a t-shirt. Not once. Like, a white tee and jeans I don't think I've ever worn it.
Marie: I understand – it's super difficult.
Oh Land: Have you?
Marie: I own one pair of jeans that I wear approximately once a year.
Oh Land: Yeah, I have a pair, too, but they're pink. It just had to be different. Not because I don't think it looks good – It looks fantastic – but I'd almost feel physically sick if I had to wear it.
Marie: I know!
Marie: What do you think about when making your tour wardrobe.
Oh Land: Some times I get designers to design something. If it'd a long tour, I almost always get a designer to do my tour wardrobe of about five outfits. Then you can get them cleaned after every show, so that you'll always have something new to wear.
Anne Sofie Madsen for example made me a tour wardrobe.
Marie: Yeah, that was amazing!
Oh Land: And a New Yorker design duo called Cushnie et Ochs. They made five outfits for my previous tour. and Henrik Vibskov made something for me as well.
Marie: That's awesome!
Oh Land: Tabernacle Twins also made me some great things. Very unique. Not something that you'd wear for every day outfits.
Marie: Was it those body suits?
Oh Land: Yes, it was body suits with prints, where the prints were from my lyrics. There was a wolf from "Wolf and I" and a little helicopter as well, it was super cute. And then I had this silk cape, so that when I was lit from below, I'd look like a big lamp shade.
Marie: Cool! I think I saw a photo of that, it looked great!
Oh Land: I also wore a flower that could open. It was a bit avant garde. But now that I'm not on tour, doing one-off shows, I just have an outfit for each show.