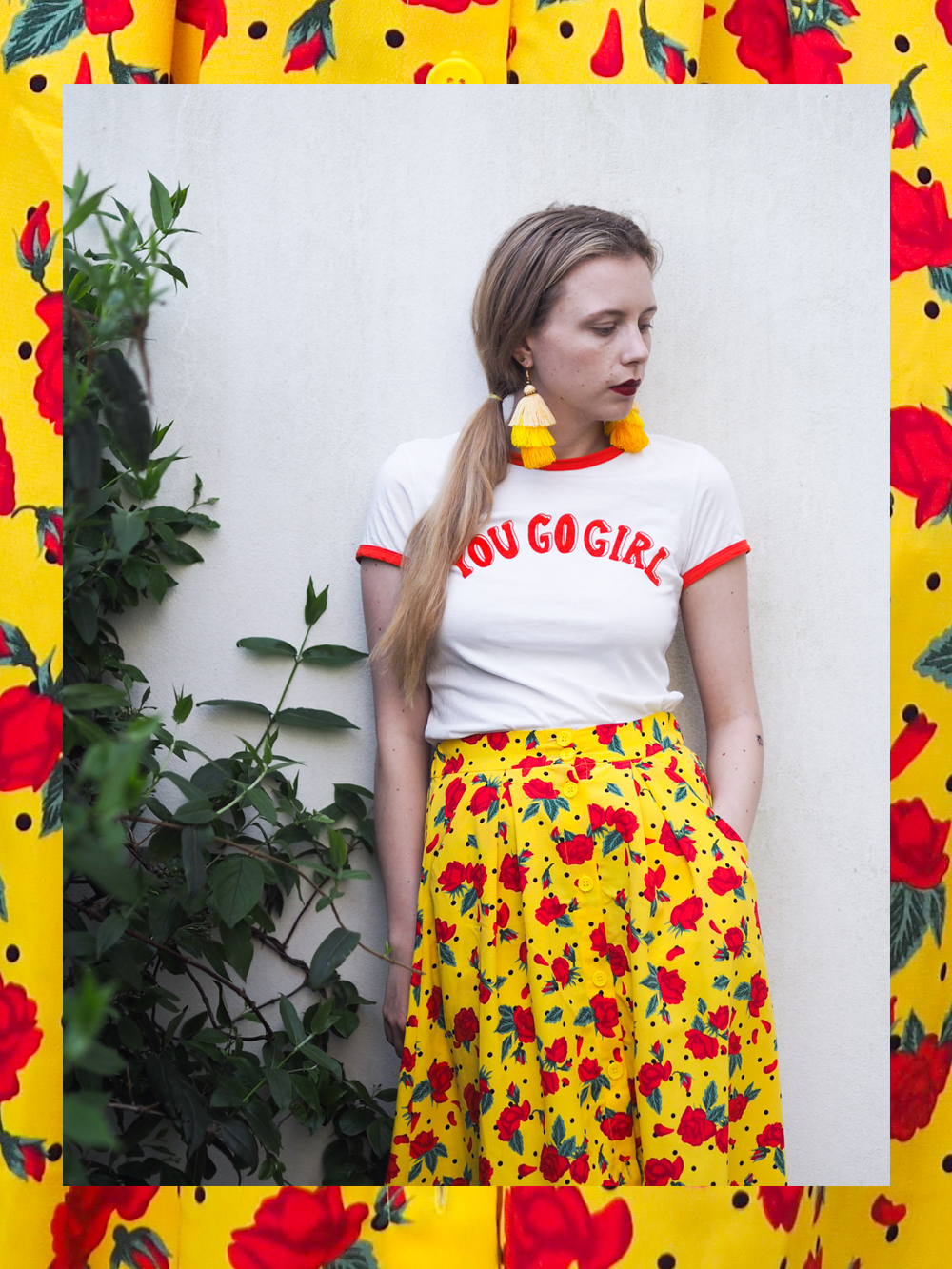 EARRINGS: MYRAINBOWTEE, T-SHIRT: MONKI(similar/monki*), SKIRT: MONKI*, SHOES: SECOND HAND(similar-is/stories*)
It's a sensation! It's amazing! For the first time in years, I am today showing you a true depiction of my outfit of the day. I am literally wearing this as I click "post now". I shot my outfit today down in my back yard, wearing a new great skirt* and a t-shirt i bought in winter but haven't worn till now. By the way, Monki has loads more stuff with this yellow rose print* including a bikini top* that would be perfect as a crop top for the skirt. Stories also has a gorge wrap dress with a similar print*!
By the way – have you spotted something new on my arm?