Jeg er gået hen og blevet helt tosset med silke-tøklæder i alle størrelser og afskygninger – i håret og som fine accessories til mit outfit. Og som en lille inspiration til hvordan man kan bruge de fine tørklæder som et ekstra pift til outfittet.
PÅ TASKEN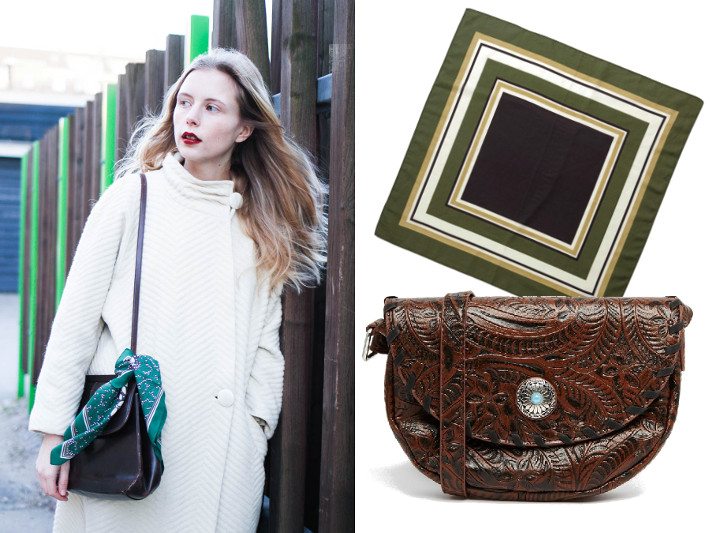 SCARF: HERE, BAG: HERE
Hvis du har et enkelt outfit på som er svært at pifte ekstra op – som for eksempel en enkel frakke – er et tørklæde som ekstra pynt på tasken en rigtig fin idé. rul tørklædet og bind det på med en enkel taske og – hvis du kan – sørg for at matche tørklædet til de farver du ellers har på for et sofistikeret og fint look. Og har du neutrale farver på, som jeg har på billedet herover, er alle muligheder åbne!
SOM BÆLTE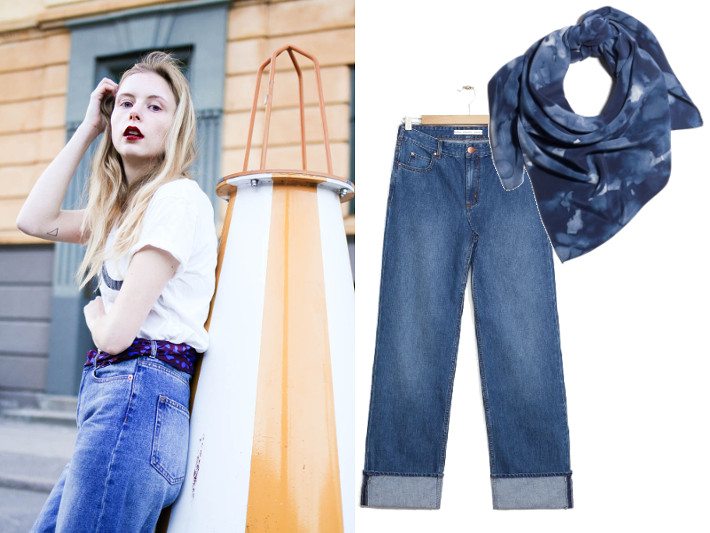 SCARF: HERE, JEANS: HERE
En anden måde at spice et enkelt outfit op på, som også virkelig kan give et interessant twist til dit look, er at bruge tørklædet som bælte. Sørg for at finde et forholdsvist stort tørklæde, der kan nå hele vejen omkring taljen, læg tørklædet fladt, fold et hjørne med spidsen mod tørklædets midte og gør det samme med det modsatte hjørne, hvorefter du ruller tørklædet på den lange led. Hvis det er langt nok, kan du binde en sløjfe i siden og give et par jeans en feminin kant.

I HALSEN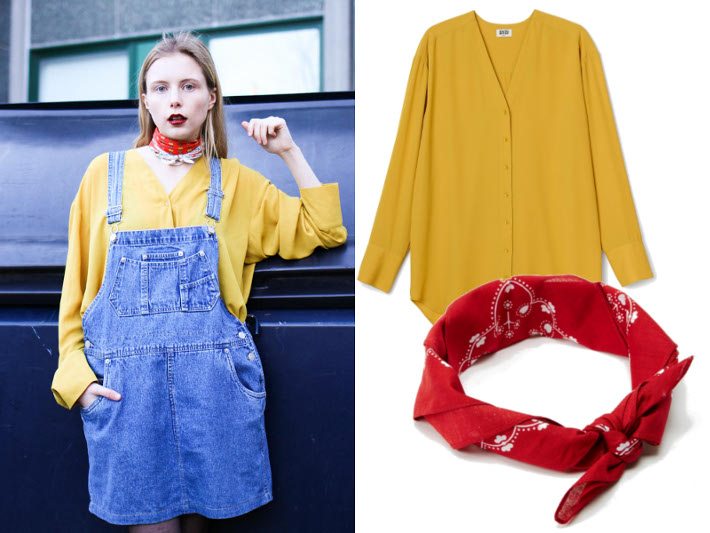 SHIRT
:
HERE
,
SCARF
:
HERE
Det her er en af mine favoritter. Når jeg har outfits på, som godt kan klare en lille ekstra "something", stikker jeg altid et tørklæde i halsen. Sørg for at have en lidt større udskæring på dine bluse eller kjole, så der er lidt hud mellem tørklædet og blusen. En dyb V-neck er nok det, der fungerer allerbedst med tørklædet i halsen. Alt efter hvad du er til kan du binde tørklædet om halsen(når du har rullet det som beskrevet under forrige look) en enkelt gang og lave en fin sløjfe foran, eller gøre som jeg, og binde det om to gange for et lidt mere sofistikeret look.