London Fashion Week has passed and as I'm sitting here, writing this post, the Milan fashion week is on and I am too – but that shan't keep be from looking through the London shows just once more. I found three collections from the British capital's shows, which all make me want to try out new things – check it out: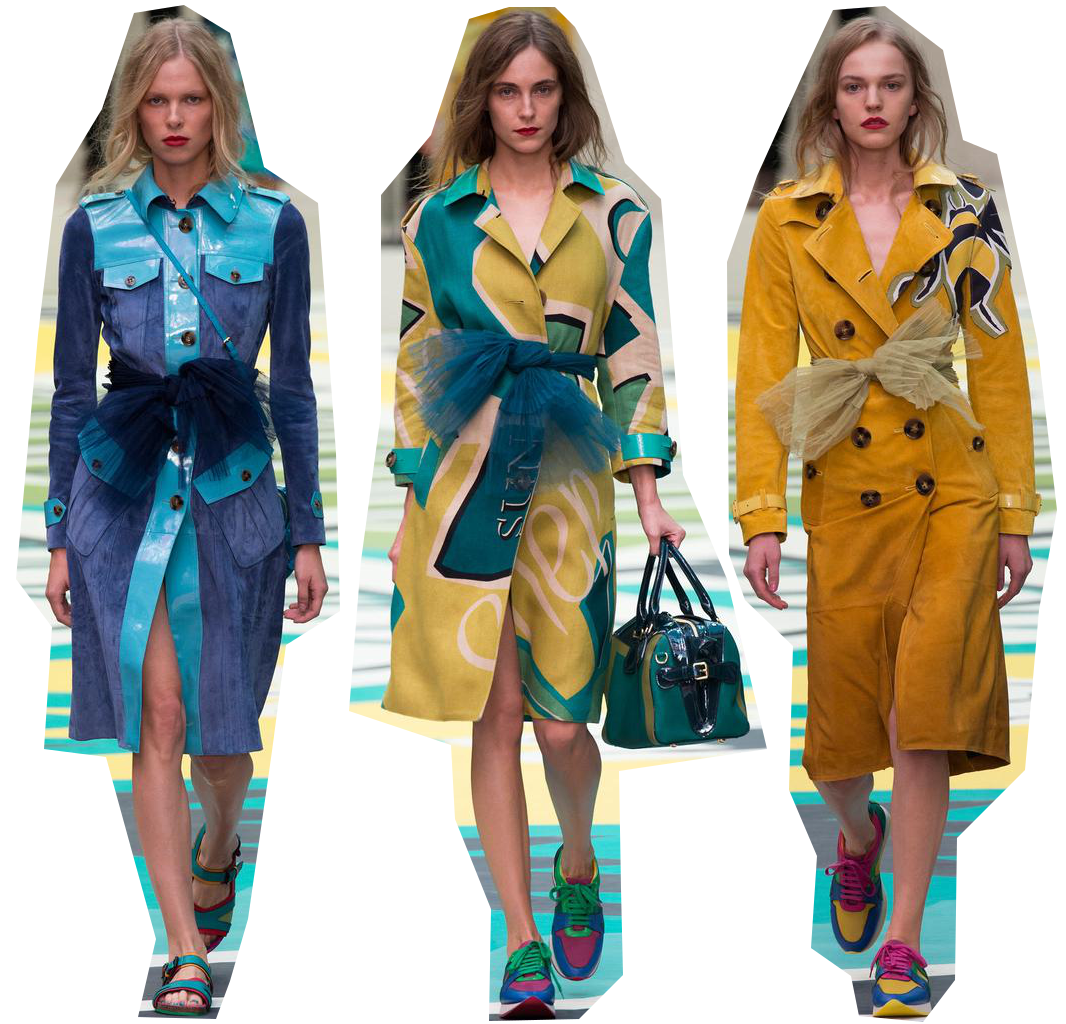 Hvem: Burberry Prorsum
Hvad: A classic coat with interesting twists, like nice colors, different textures and a feminine touch.
Hvordan: Even though it is a summer collection, the Burberry SS15 coats inspire me on how to dress this winter. It can be a bit hard varying your winter look if you've only got one or two nice coats, but with a nice detail like a tulle belt, the jacket will change its character completely. And besides that, this collection really makes me want to get a colorful coat to spice up those gray months ahead of us.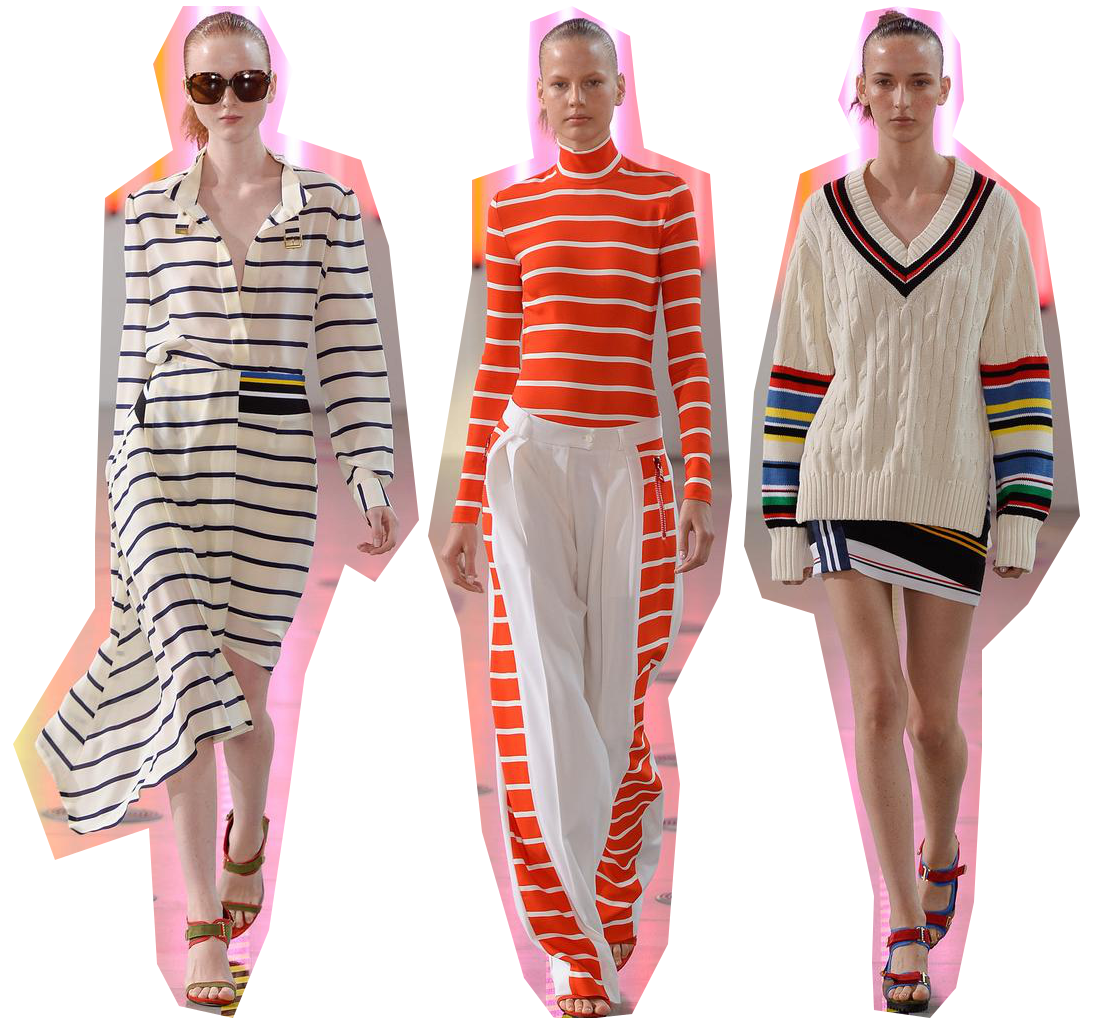 Hvem: Preen by Thornton Bregazzi
Hvad: Tons of stripes – and many different ones, too!
Hvordan: Something I've talked to you about earlier, is how I would love to go for a head to toe stripy looks.. And this collection from Preen makes me want to do it even more. Stripes in different colors, different sizes and going in different directions. Stripes everywhere! It will be huge(trust me) for spring and probably last through to next fall as well. And I am soooo on that trend. Ps., just get me that amazing sweater with the striped sleeves, will you?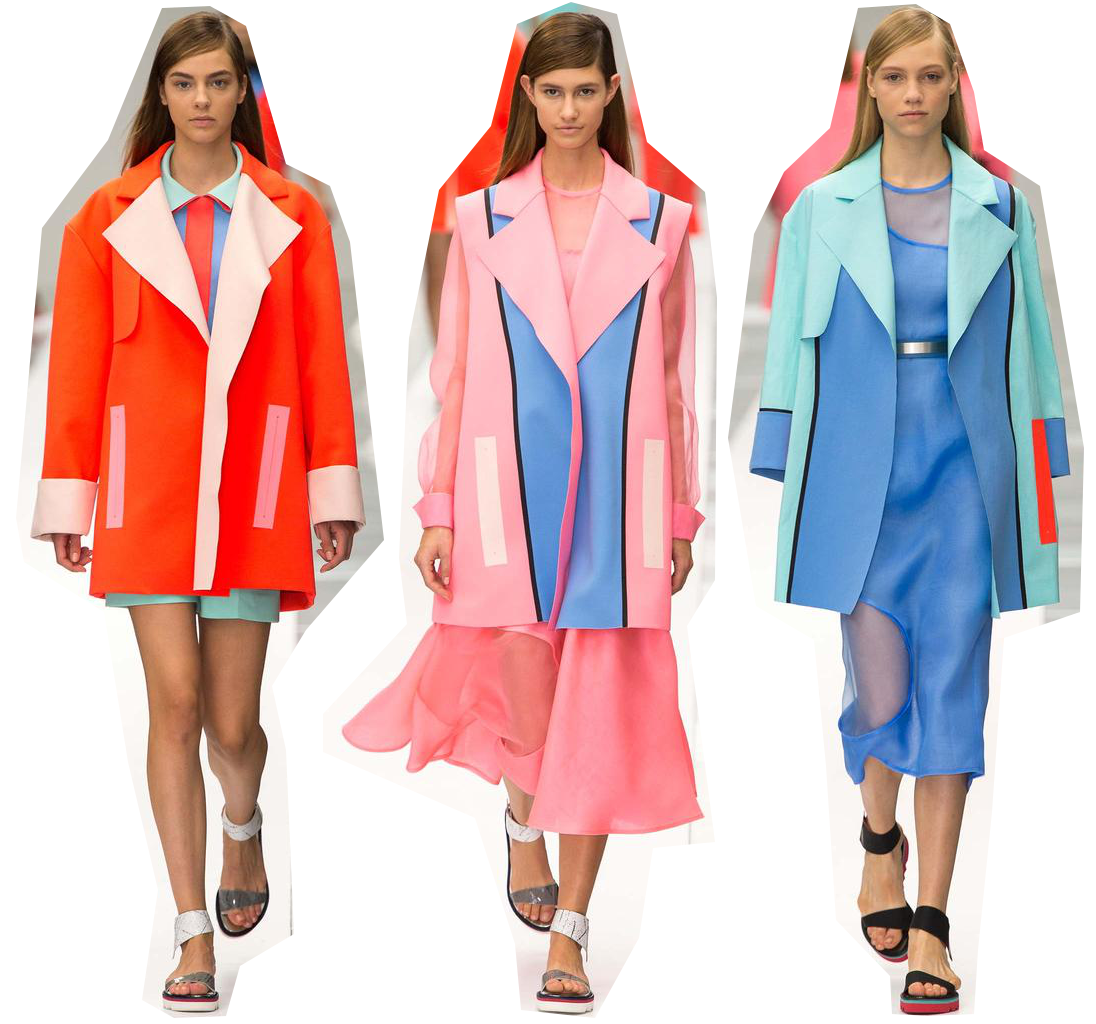 Hvem: Roksanda (Ilincic)
Hvad: Colourblocking and oversize blazers with ethereal skirts.
Hvordan: Roksanda, whos collections I've praised before here on the blog, has done it again. She has been, still is and will keep being the queen of color blocking and I doubt that I'll ever grow tired of it. Her use of soft, blue colors, turquoise, light pink and bright orange red combined make for amazing looks. Those colors, combined with these sharp geometric lines and oversized blazers makes me want to go all in on color blocking and wpend my fall in an oversize, boxy blazer with bare legs or a light, flawy skirt to contrast the blazer. I should really get myself an oversize blazer!