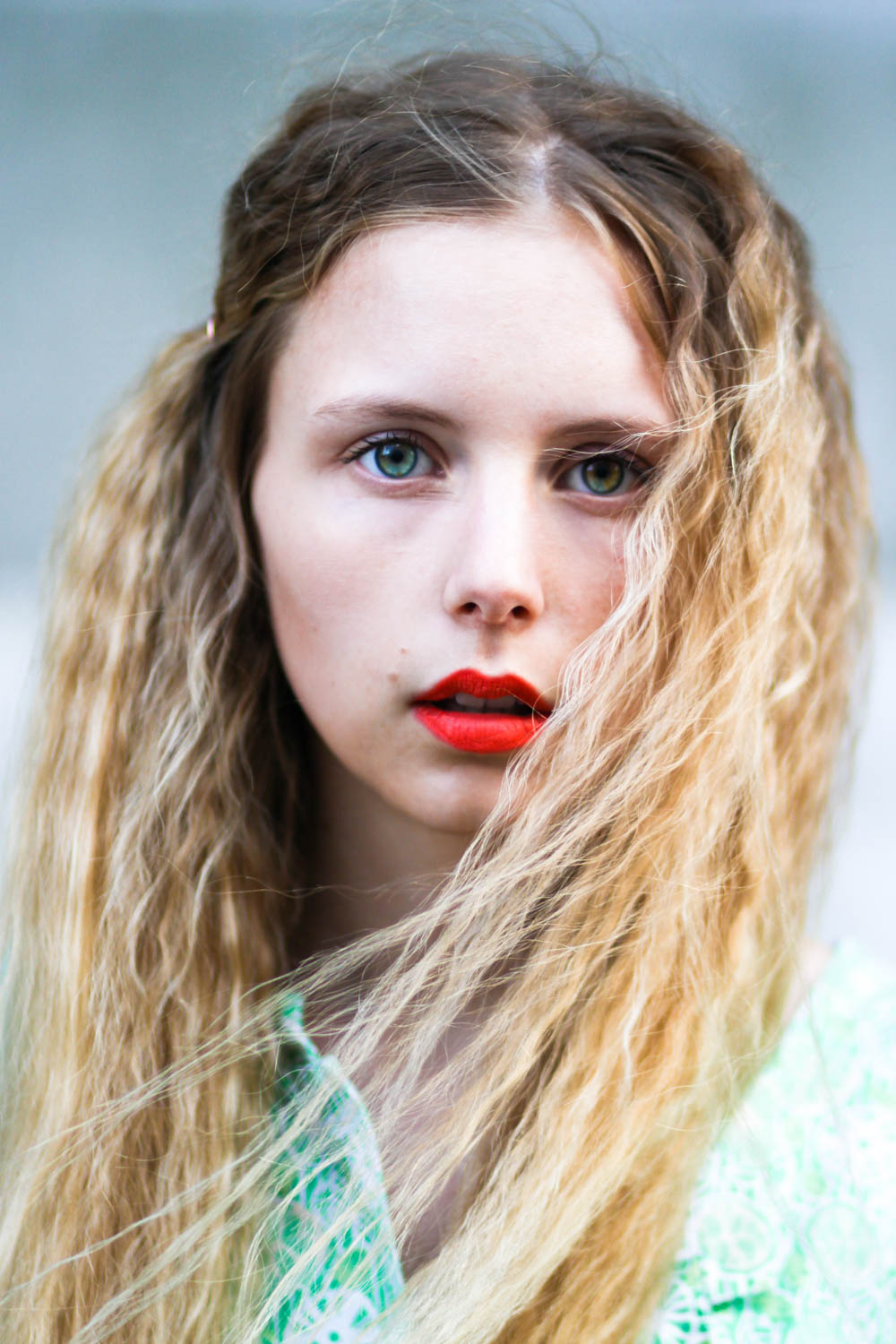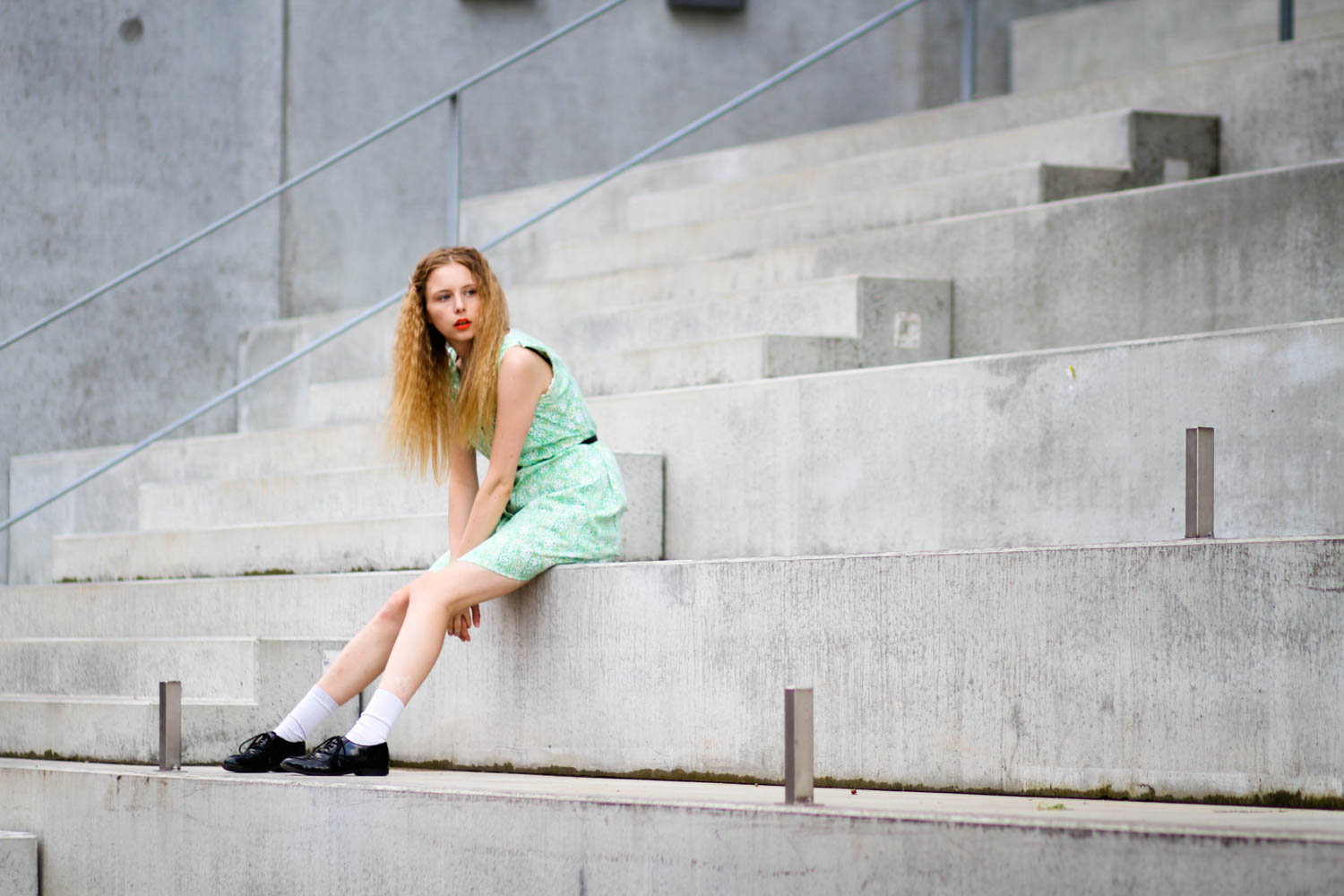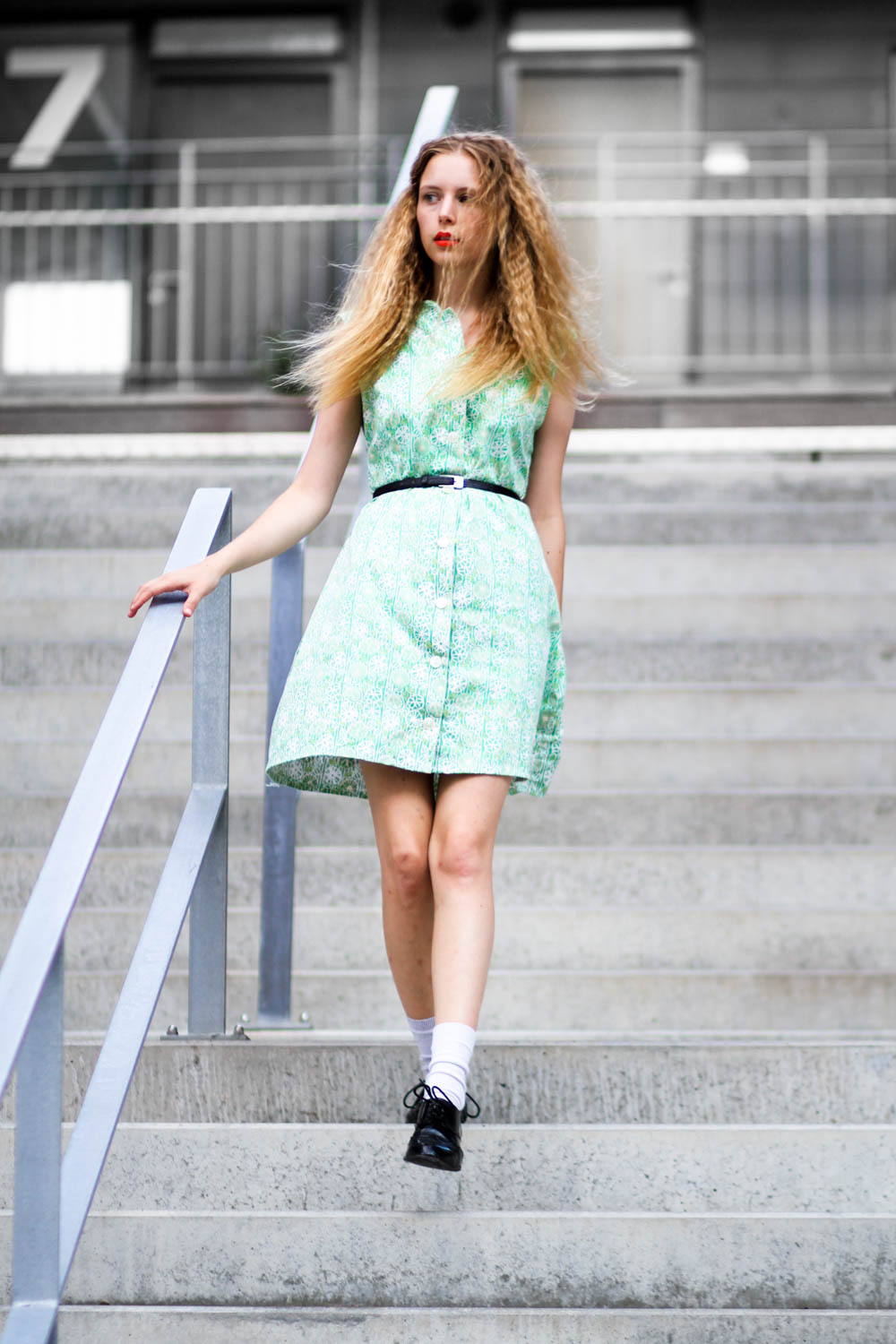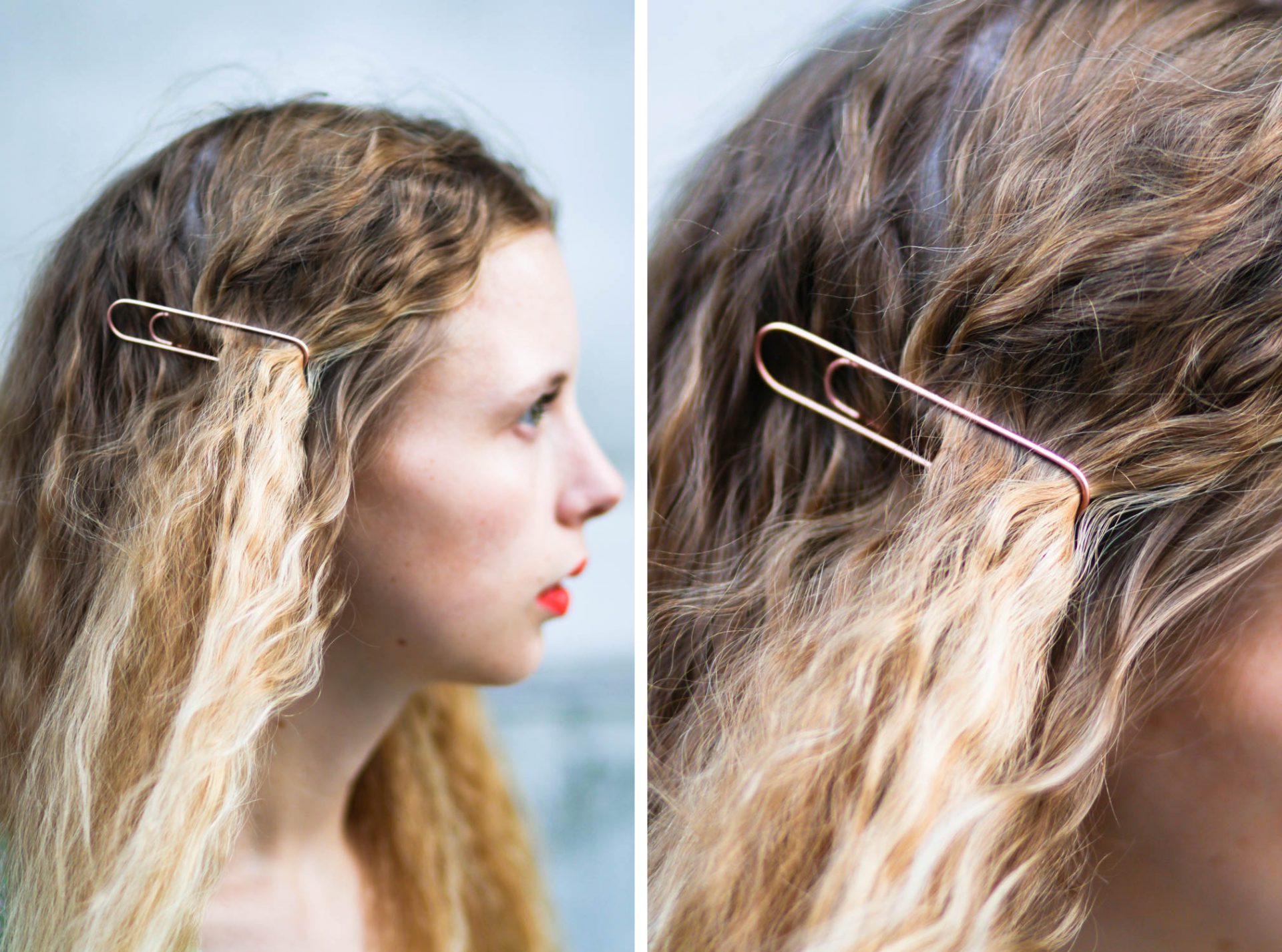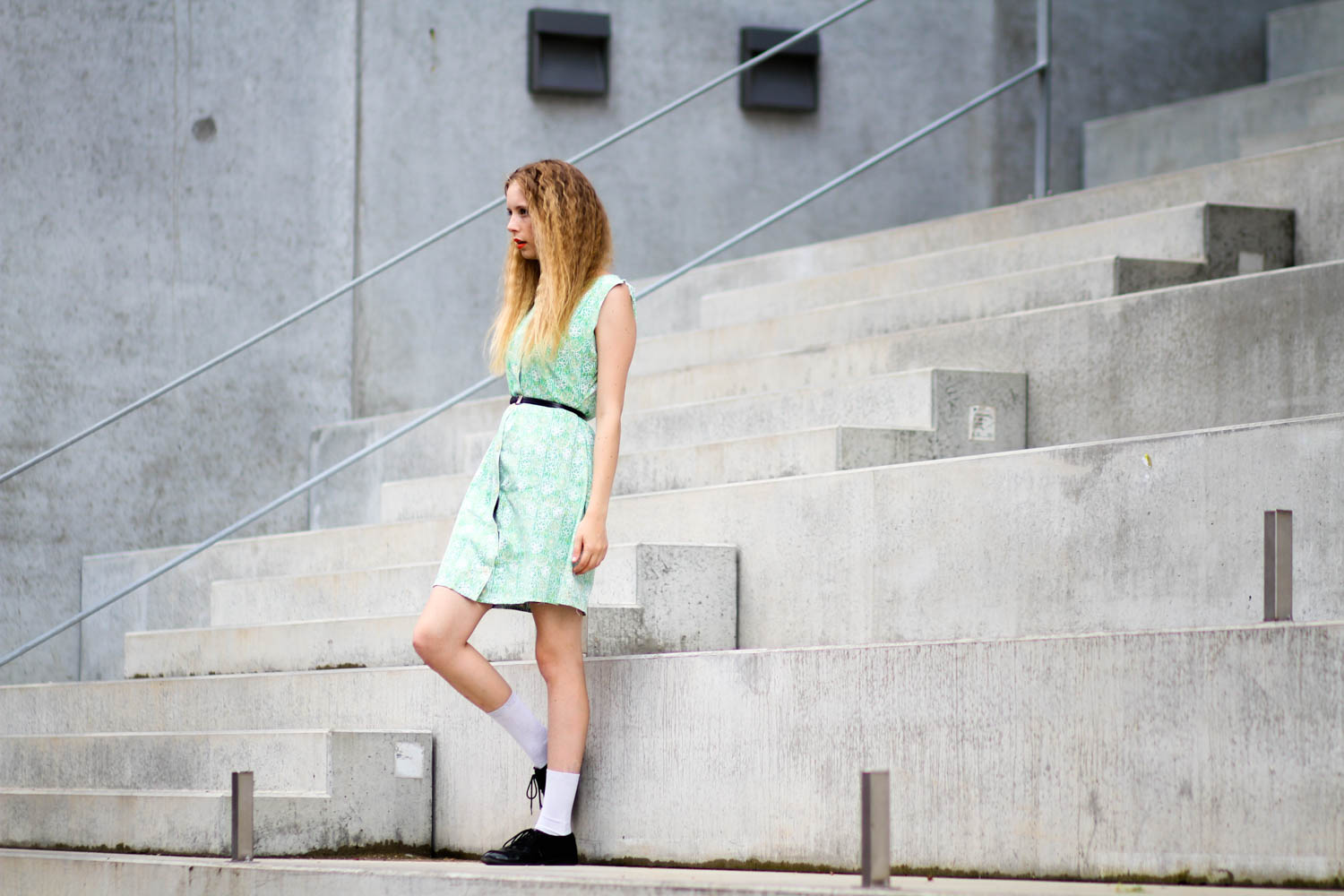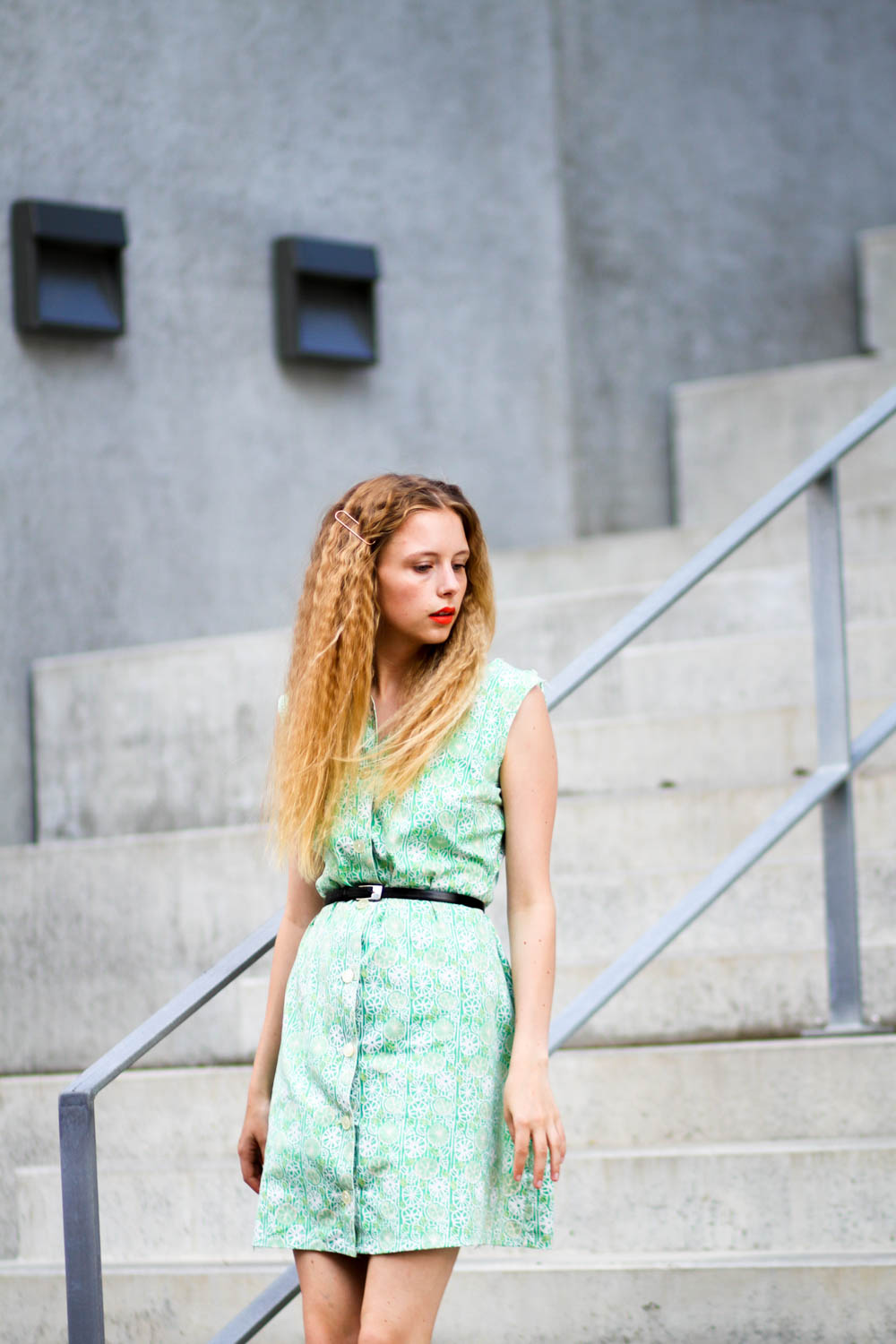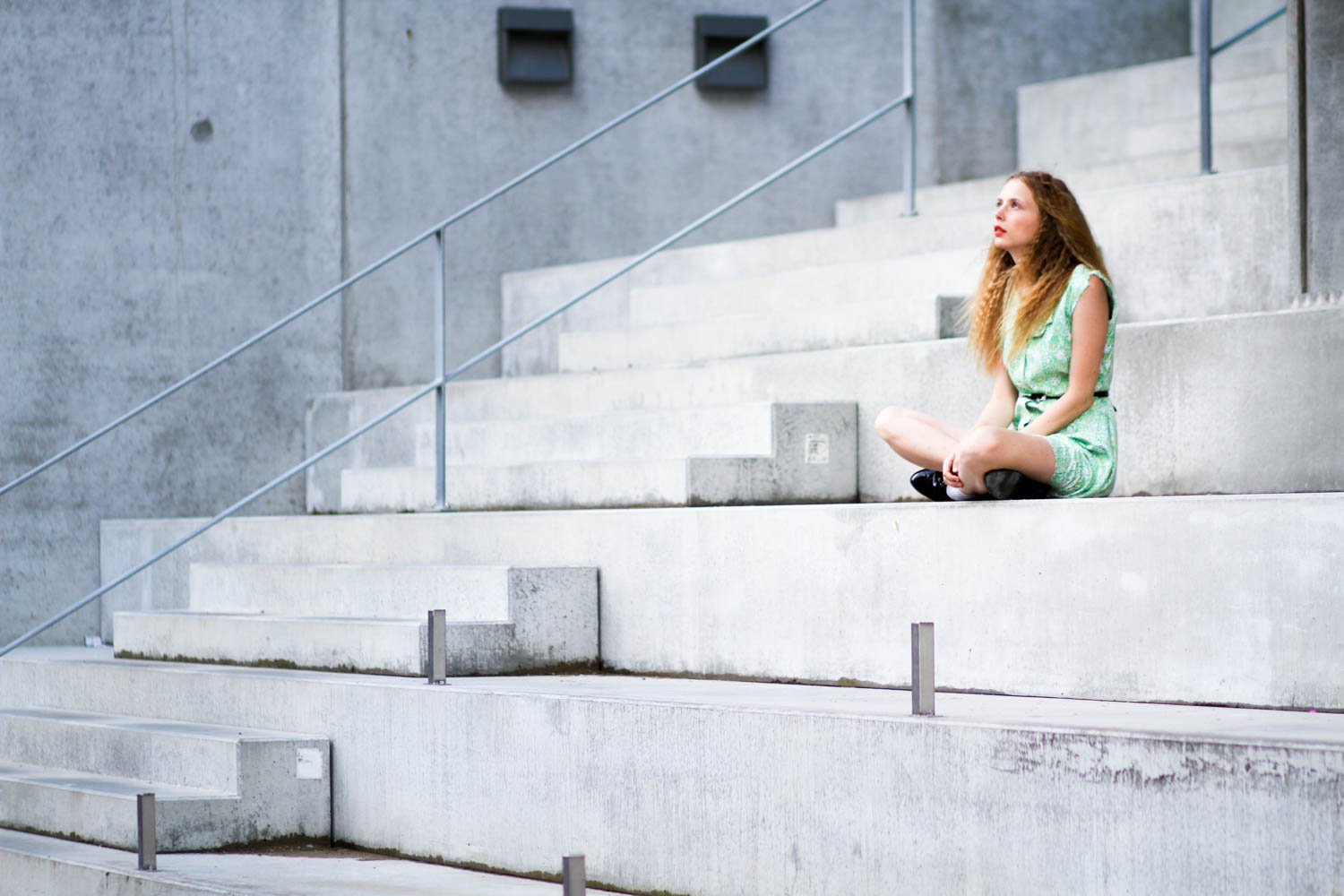 LIPS: & OTHER STORIES, PAPER CLIP: SØSTRENE GRENE, DRESS: SECOND HAND, SOCKS & SHOES: H&M
Monday, a day I mostly spent in the company of my friend, Kat, I wore my gorgeous old, green lime dress, which I actually don't remember ever wearing.. So now it got some attention and a trip away from it's usual place on the hanger.
The night before, I'd been super bored and decided to braid. So I braided my entire head of hair in tiny little braids, which I de-braided Monday afternoon and so, I ended up having this enormous lions mane on me head – quite eighties, huh? I tried to tame it just a bit, with a cute copper paper clip that I bought recently, and I really liked it!
It ended up being a very simple outfit, but with the print on the dress, the bit hair, the socks and the paper clip, I don't think it was any problem.
How do you like my green look?
SHOP THE POST