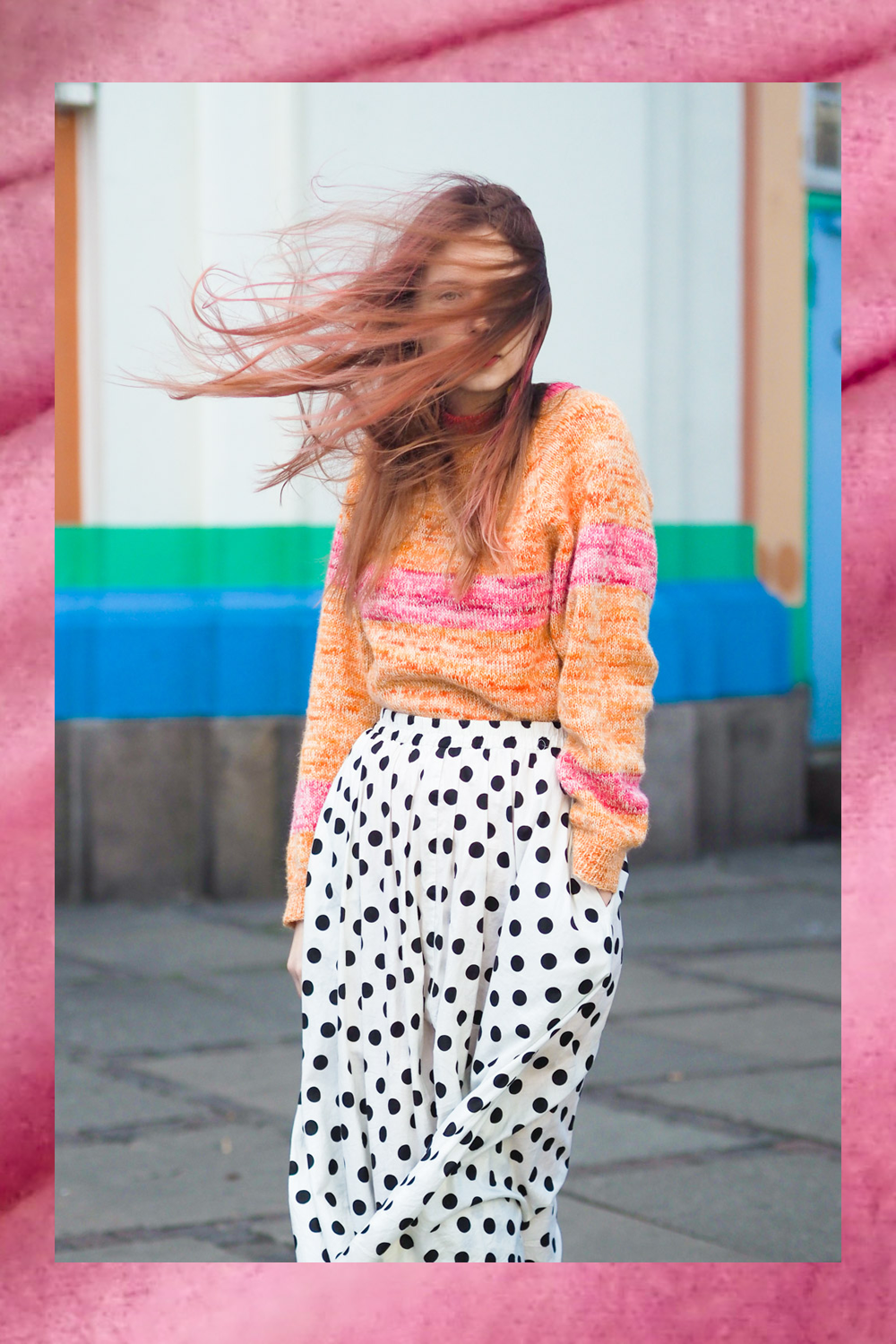 EARRINGS: LINE ROSSAU, JUMPER: HOME MADE, SKIRT: VINTAGE, SHOES: BIANCO(HERE)
I am living such a pastel life, since I dyed my har pink. Stine and I even found the prettiest pastel dream building to shoot this cute outfit by. I just Love the colors of the building and how they look with my hair and the awesome sweater that my mum knitted for me in what a class mate called "Marie colors". Well done mum!
How do you like my pastel look?