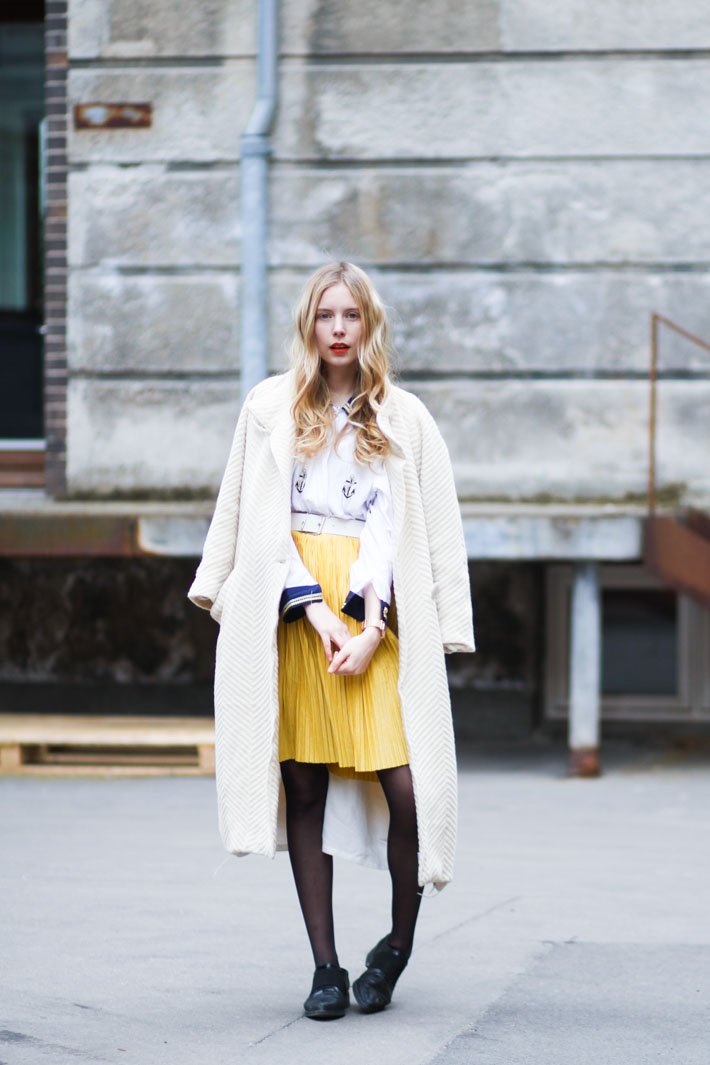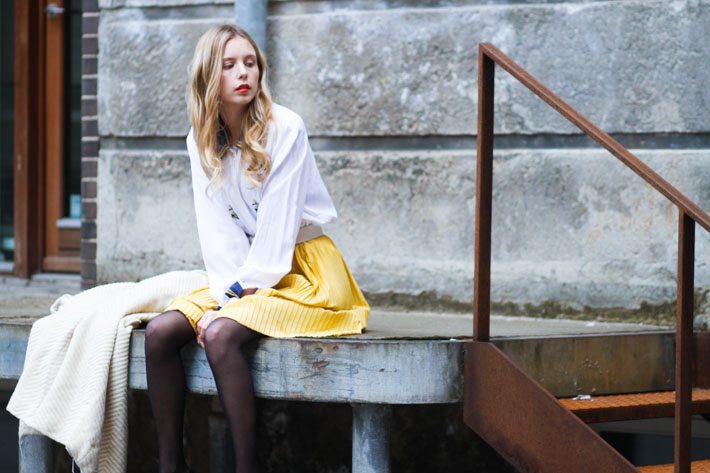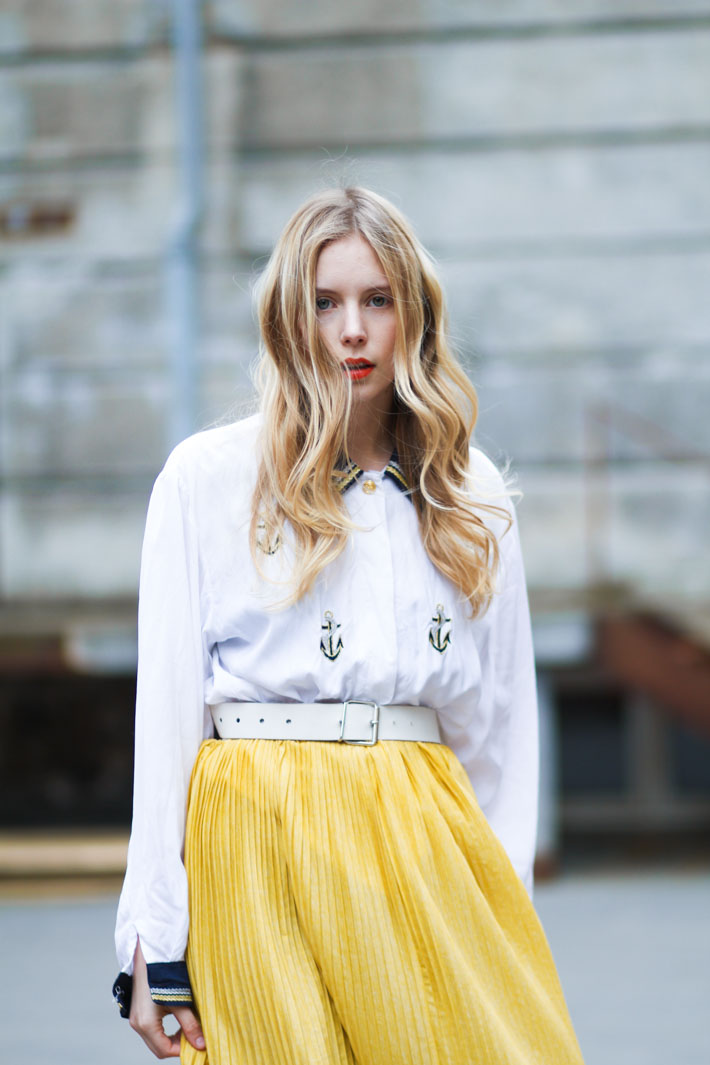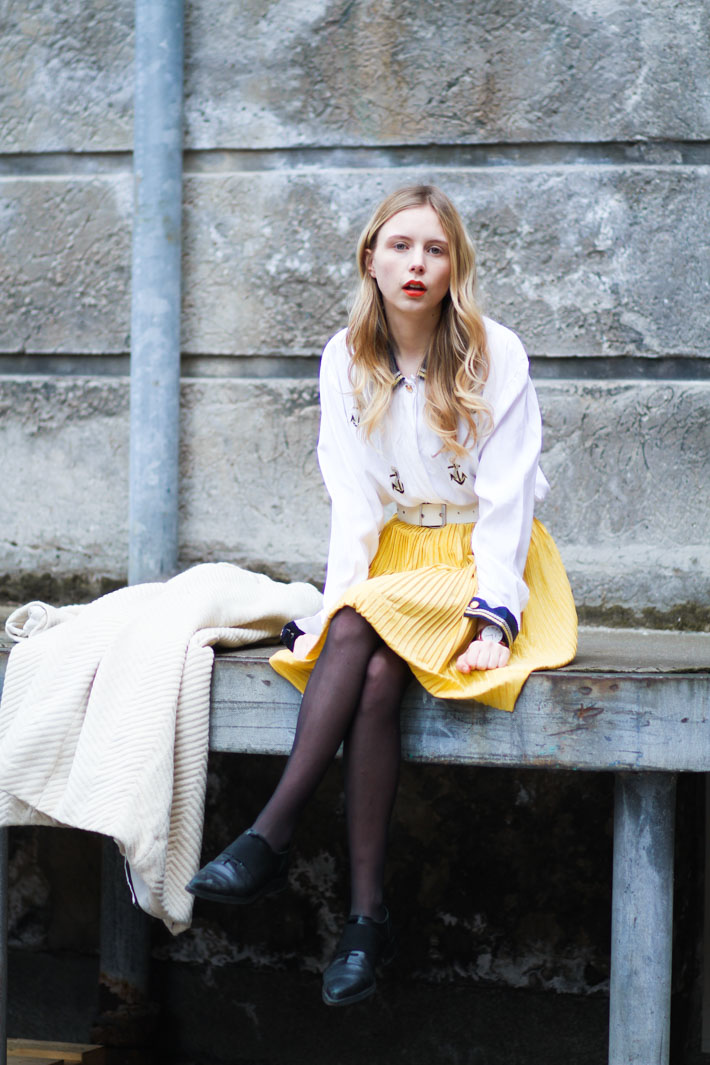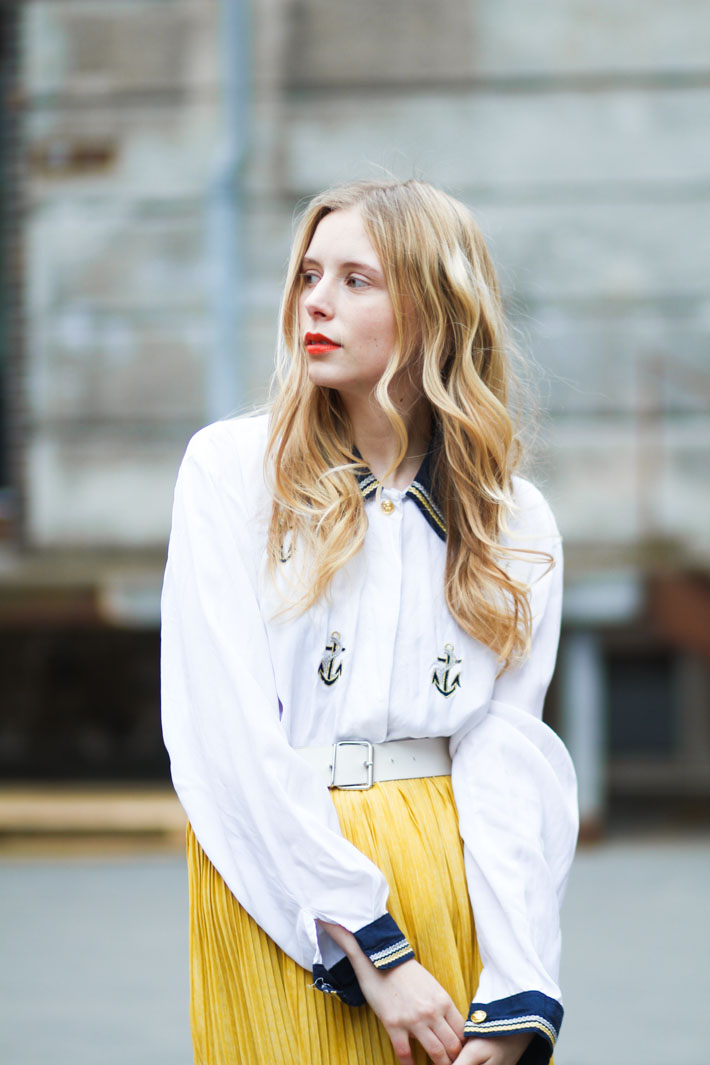 LIPS: KIKO JACKET & SHIRT: SECOND HAND, SKIRT: MONKI, SHOES: SELECTED, WATCH: CLUSE
Flere ting kom for nyligt frem fra gemmerne – eller flere og flere, to ting i hvert fald – da jeg var hoppet i et ret så sommerligt outfit, når nylonstrømperne altså lige ryger.
En af de to ting var min skønne sailor-skjorte, som har hængt helt klemt inde mellem alle mine hvide skjorter i månedsvis uden at blive brugt, hvilket egentlig er forfærdeligt synd. Helt ærligt, så fin en skjorte med anker-broderi og guldknapper fortjener absolut ikke at blive gemt væk!
Den anden ting, der kom frem fra gemmerne, hvis man kan sige det sådan, er den lækre bølgende frisure, som jeg også havde. En formidabel måde at lave fine krøller på, som jeg havde glemt alt om poppede op i mit hoved igen og jeg tror absolut at jeg kommer til have så lækre krøller noget oftere, nu hvor jeg er kommet i tanke om hvordan de kan laves så fint – der kommer nok snart en lille, nem guide til det her på bloggen!
SHOP SAILOR-ITEMS