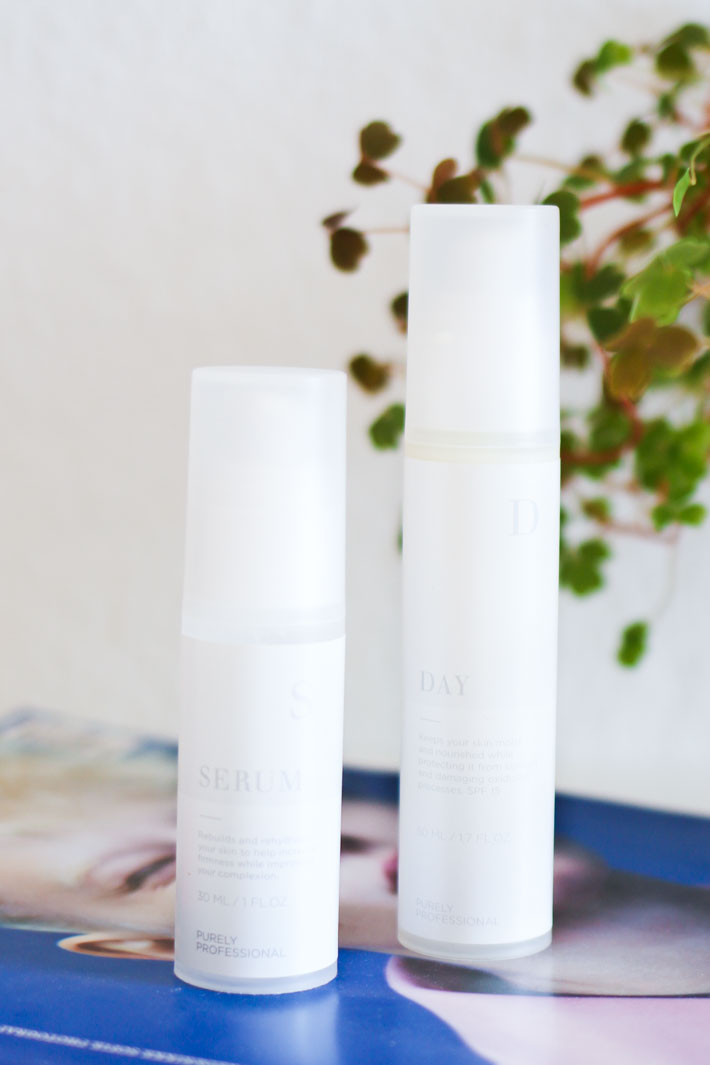 Purely Professional is probably known by many for their hair products using as little chemicals as possible and using organic ingredients when it's possible. not too long ago I found out that they also did skincare and since I have quite  fine skin, and had just run out of day cream, I contacted them to ask if I could test their skin care line.
I personally love knowing that I'm not filling up my skin with all sorts of chemicals, I don't know anything about, when I put on my serum and day cream every morning – and those I do put on my face, I can read about on the packaging and on PP's website. In the day cream, there's SPF 15, which is essential for my fair skin – and which we should all use no matter if the sun shines or not, right? It also has vitamin E in it, which helps heal your skin faster, and which my skin really needs.
One thing I think you should know about the skin care from PP is that the face cleanser dries out your skin a bit and that the day cream is quite thick, so it might not work for those with greasy skin.
Which cream is your fave?