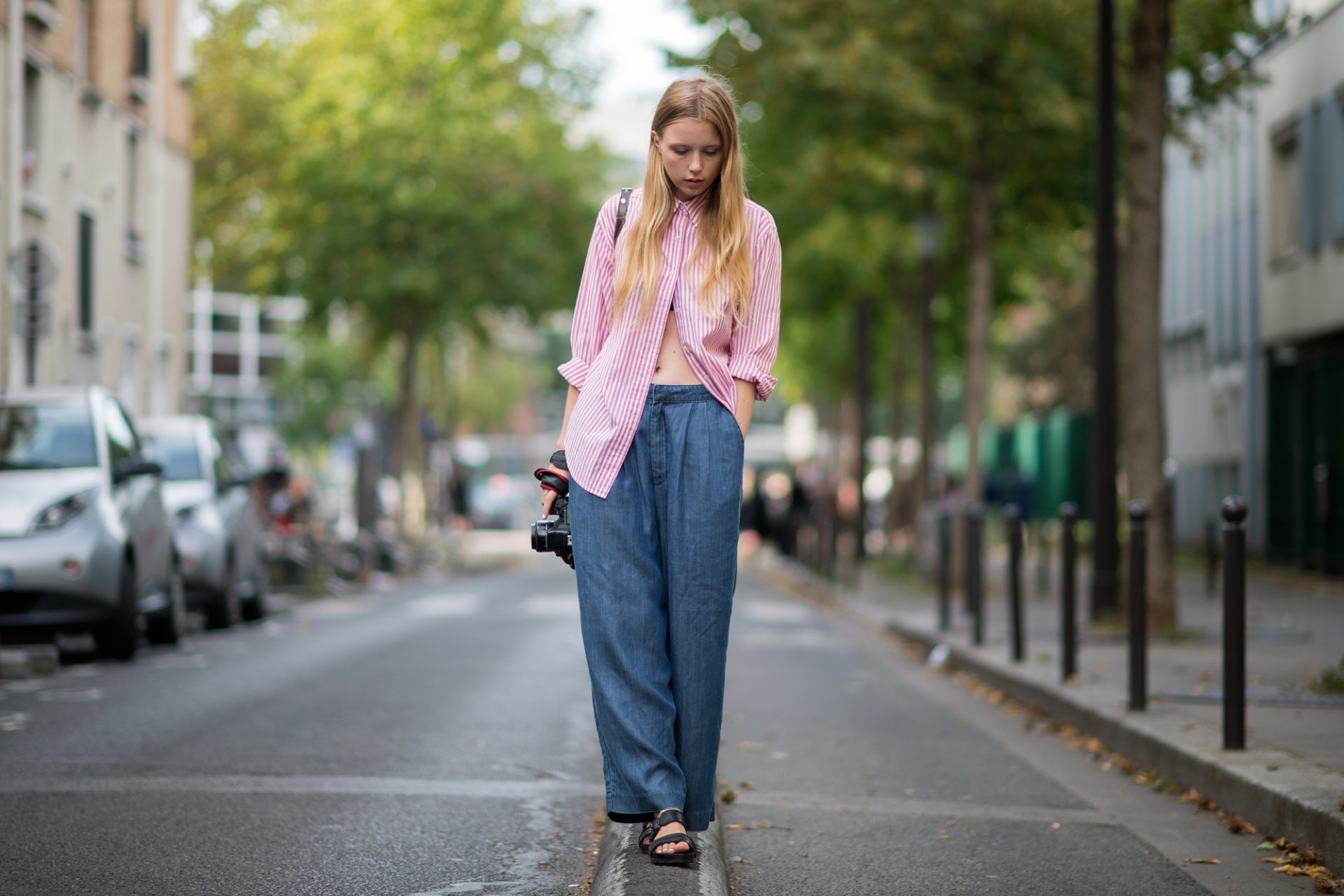 photo: Tyler Joe / Not Your Average Joe
SHIRT: SECOND HAND, TROUSERS: WEEKDAY(borrowed) SHOES: VAGABOND
My very last outfit in Paris was one of the outfits, I was a bit hesitating to wear. I think I'd been postponing it until the very last day, since it made me a bit nervous. It was a trial outfit – this season I'd put together several outfits that were on trial, that meaning that I could experiment with my style a bit and try out different looks that I find interesting, but didn't know if they'd fit into my style.
So here it is, my trial outfit from Paris, where I tried out the loose fitting and laid back look. Two loose fitting items at the same time, no lipstick and just a tad of mascara – nerve wrecking!
Though, when coming to the first show that morning and getting feedback from the other photographers, the response was overwhelming – people loved it! I have liked other of my outfits more, but the extremely positive response from the others gave me a confidence boost and I started feeling more like me in my laid back outfit and actually liking it a lot. I think that the loose fitting silhouette still has to grow on me – I do love a good waist definition – but after this last day in Paris, wearing this outfit, I'm more up for it!
How do you like my trial outfit?
SHOP THE POST:
[show_shopthepost_widget id="303546″]