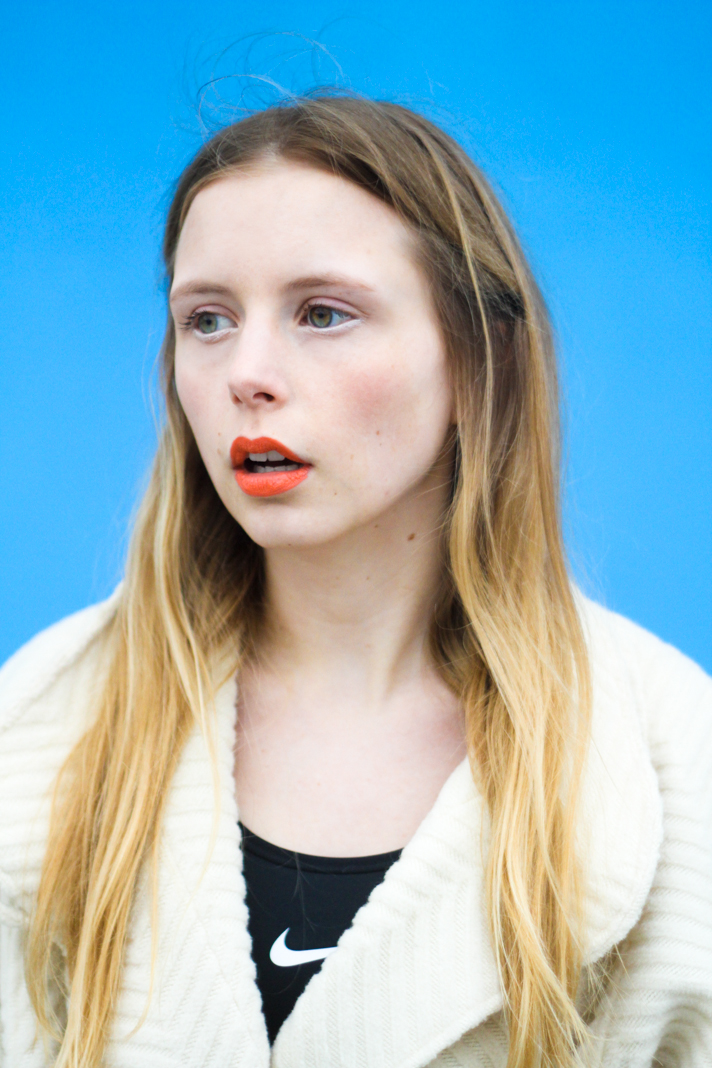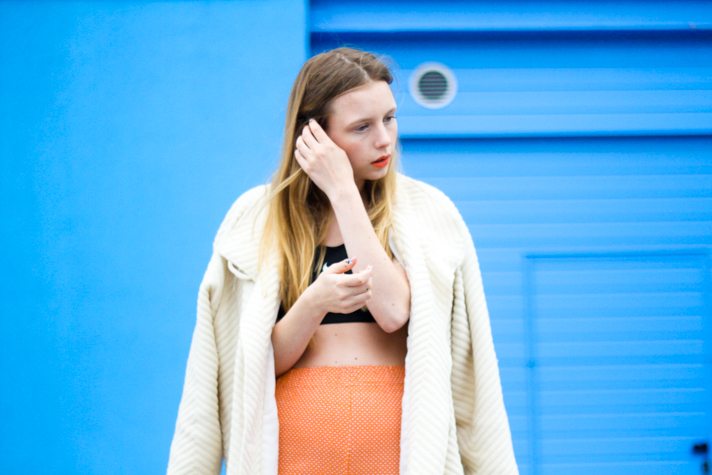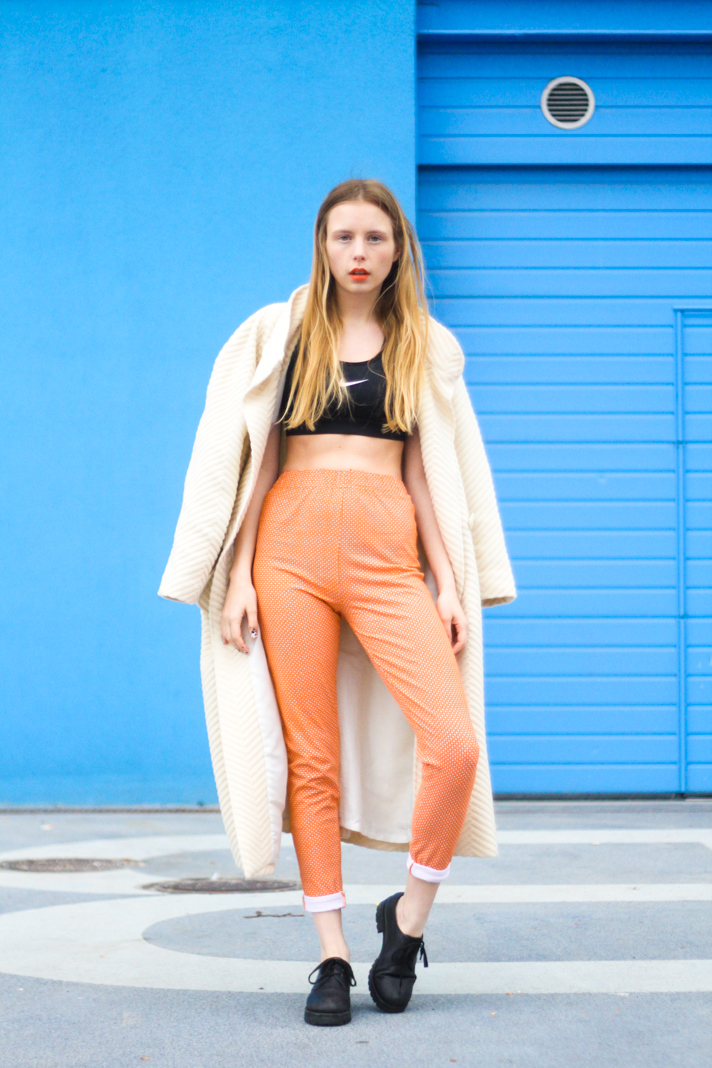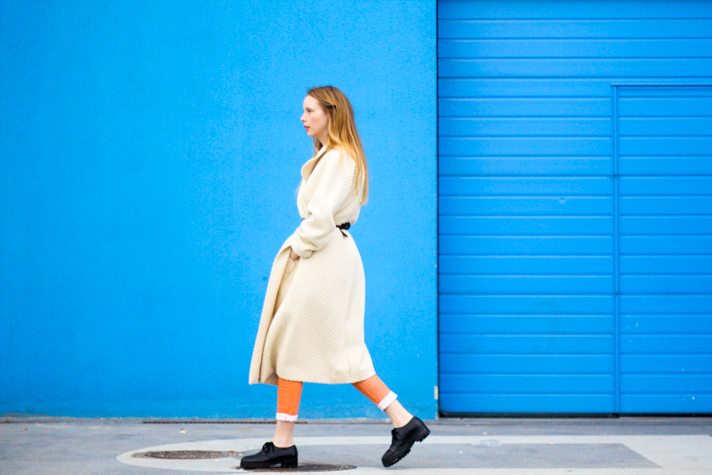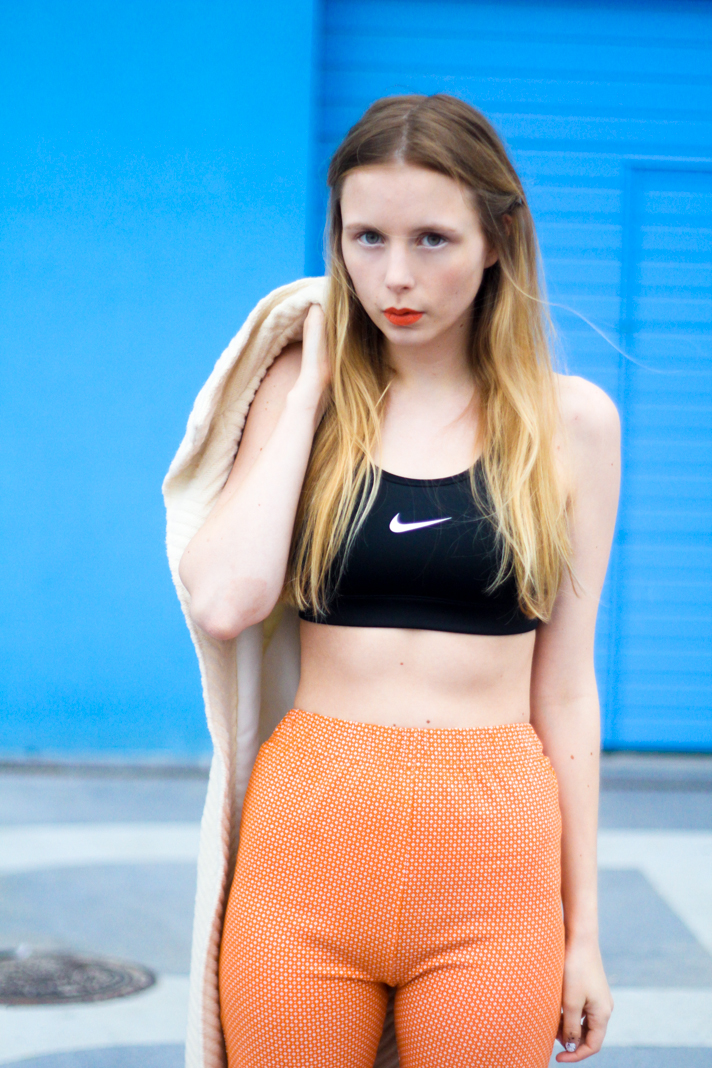 LIPS: & OTHER STORIES, TOP: NIKE, JACKET & LEGGINGS: SECOND HAND, SHOES: MARNI
When hanging out with my sweet friend, Linea, yesterday and shopping for an outfit from Ele Style Awards on Monday(I didn't find anything, ah! What do I do?) we shot a bunch of photos of my outfit. I'd put on something that resembled a 90's norm core-ish(well, yes, I think I'm going to go for that trend) sporty look. I'd put on a pair of cotton leggings that I'd found in a theft store recently and, in stead of a crop top, I wore one of my sports bras as a top. When buying it, I hadn't even thought of the fact that it fit the norm core logo mania and I first realized it when trying to pick out a top for this outfit and ending up with putting on nothing more than this sports bra I was already wearing.
The orange leggings remind me so much of the legging that my mom wore – and made me and my sister wear – when I was a kid. Then they were worn with giant matching sweaters – an outfit I would love to wear now, actually! So when I at night threw on my Ashish sweater to go to work, I got all nostalgic: even though it didn't match the leggings completely, I did look a lot like my mom in the nineties.. But they say that you always return to your roots, right?
How do you like my outfit?
SHOP MY LOOK