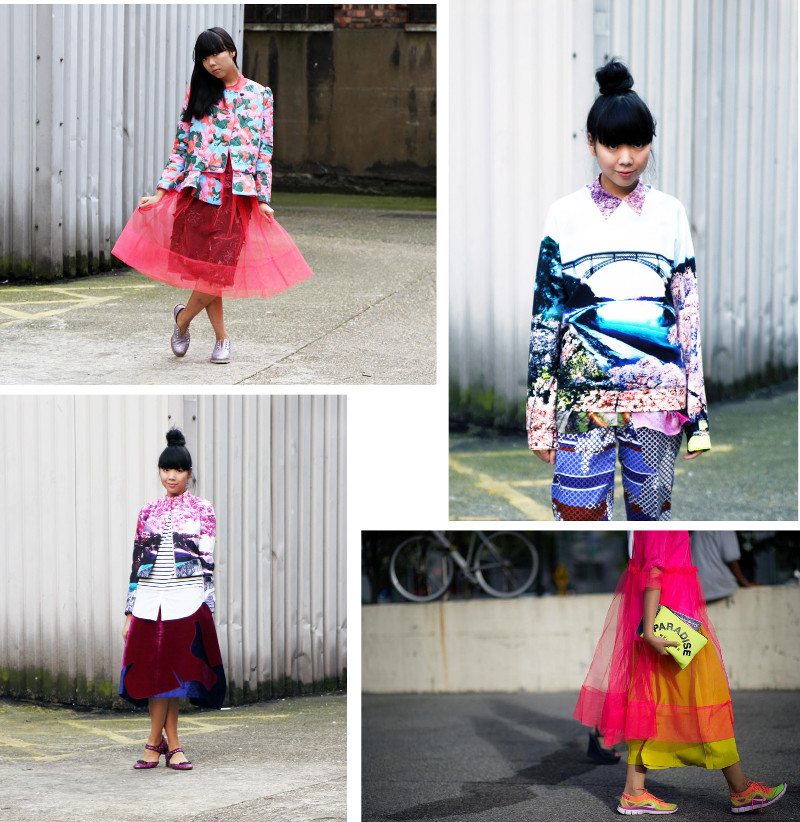 All photos in this post are found at www.stylebubble.co.uk
Something I spend a lot of time writing about is people, collections or photos that inspire me. I'm constantly inspired by all sorts of things, but sometimes I forget to use that inspiration constructively. Creating something from the ideas I get, when I'm inspired.
So I put together a little guide for myself and you guys, on how to use you inspiration and my victim for this inspirational post is my eternal inspirational source, Susie Lau from the blog, Style Bubble.. Let's get inspired!
1. Figure out what inspires you about the person.
I admire Susie for being able to combine bright colorist, prints, multiple lengths, styles and materials – usually all in one outfit.
2. List 3 things that you want to use in your personal style, which this person masters.
– Her way of creating little color universes within her outfits.
– Her ability to use multiple prints in one outfit.
– Her way of creating interesting silhouettes with multiple lengths in her outfits.
3. Research how you inspirational person does these things. Think about how you could interpret them an ask youself: "How does he/she do what I want t be able to do?" and "How would I like to do it?"
read on:
COLOR UNIVERSES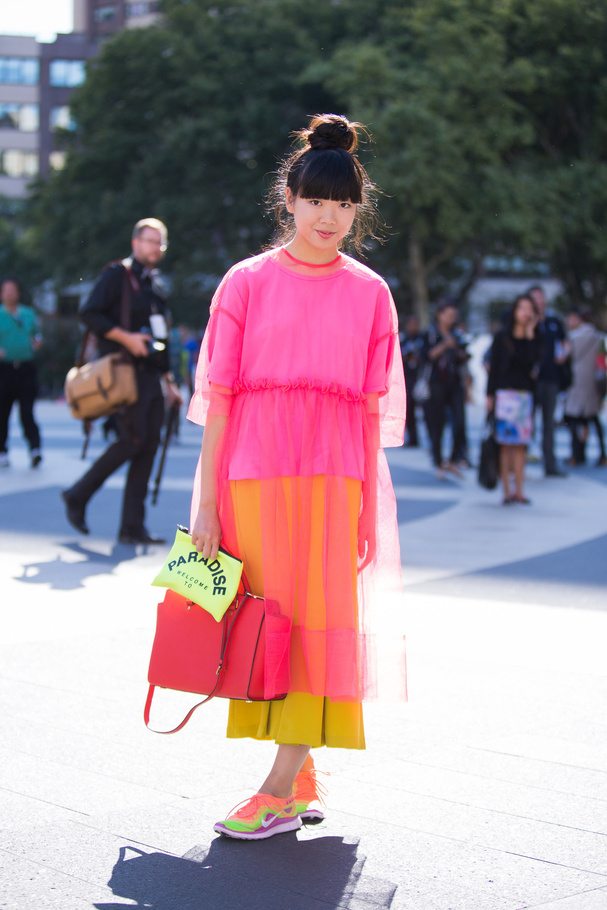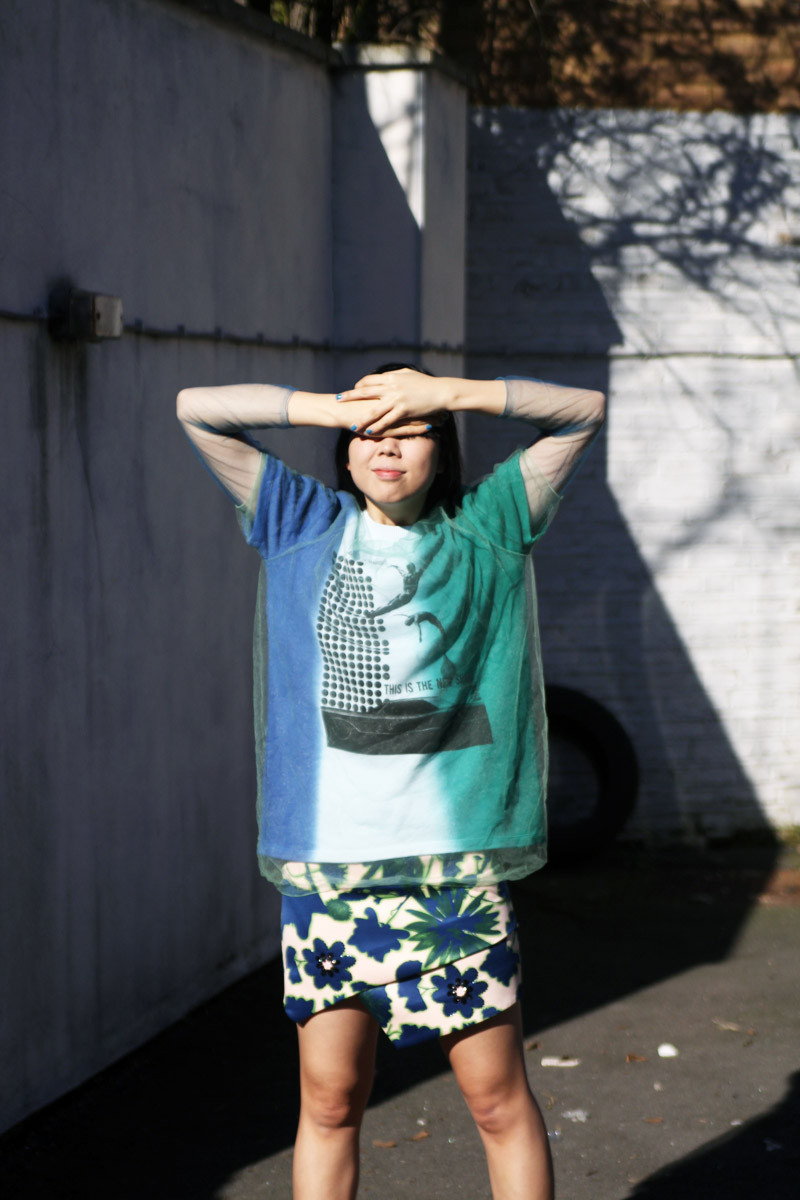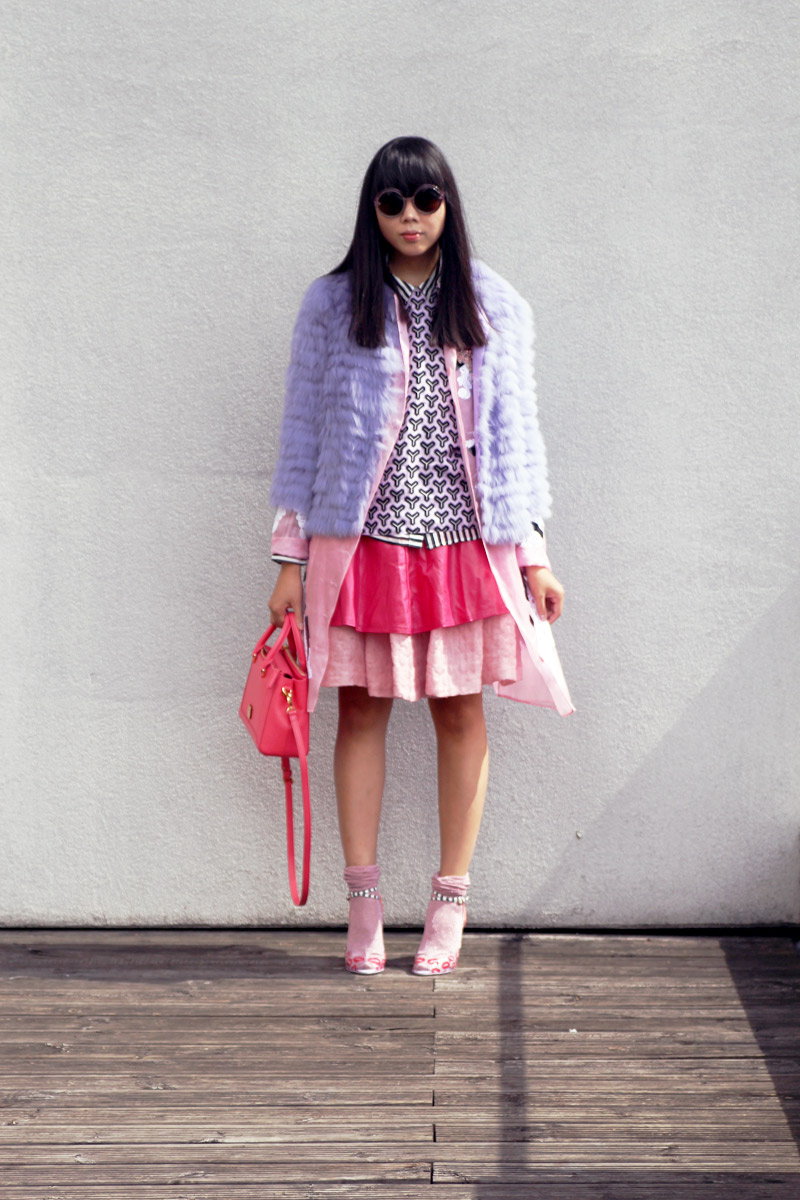 What does Susie do?: When susie styler her color universe outfits, she usually picks out three analogue colors(colors that are right beside each other) to theme her outfit. When they've been picked, anything that matches that color scheme goes on her body – prints too!
How do I want to do it?: Like Susie I'll pick out no more than tree analogue colors an build my outfit from there. I'm really into color blocking, so I'll try to keep away from prints and create color universe outfits that consist of big blocks of colors.
For example, I really love the color combo of pink, purple and blue:

But an outfit in oranges and yellows would be wonderful, too:

PRINT ON PRINT ON PRINT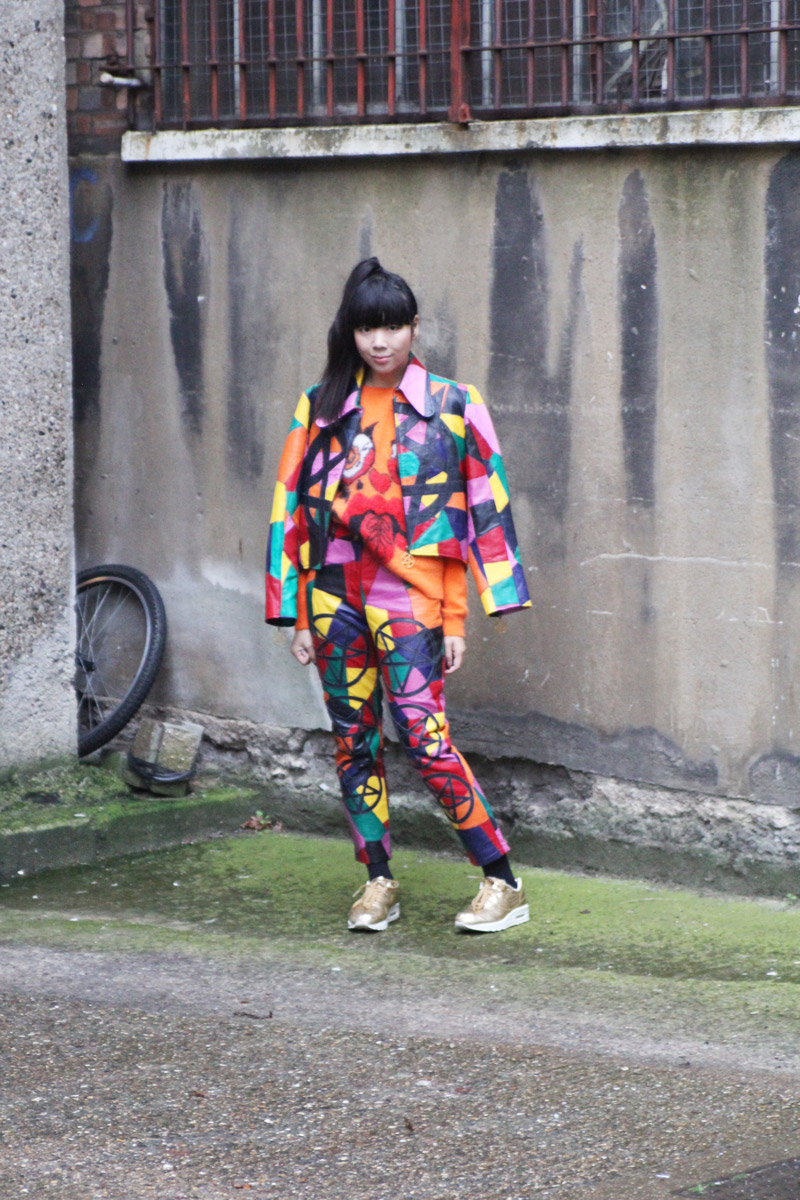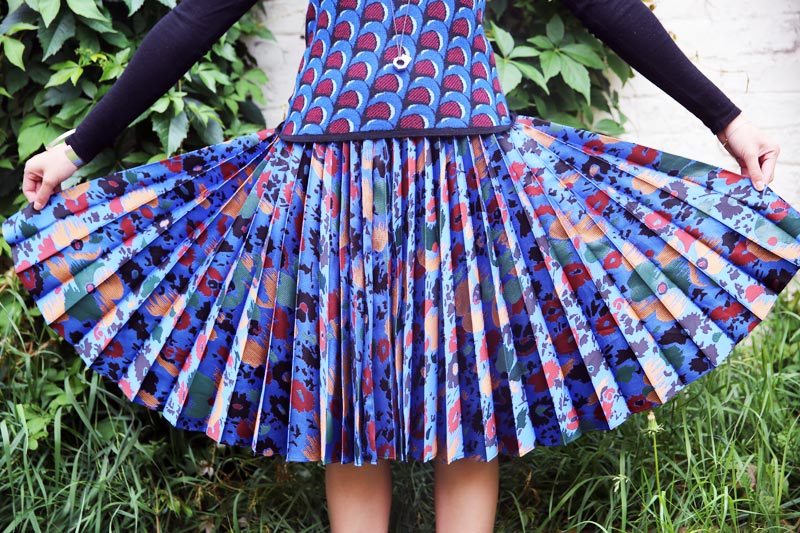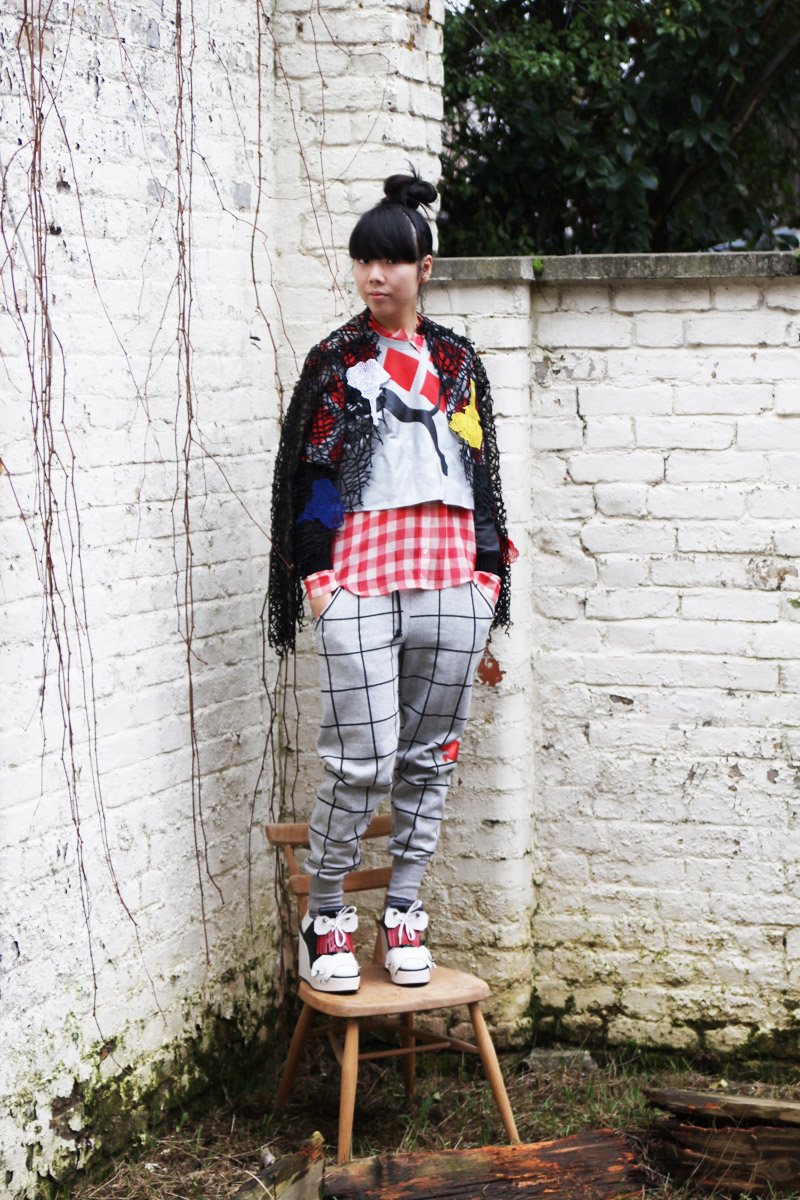 What does Susie do?: She usually picks one printed item as a staring point for her multi print look. This item is the indicator for which colors that should be in the other printed items in this look, which makes the crazy outfit just a bit calmer.
How do I want to do it?: I'll use Susie's strategy of picking one item as my starting point. Here I chose a printed shirt with red, blue and turquoise in it, and picked out of´there printed items that contain one or more of these colors.
MULTIPLE LENGTHS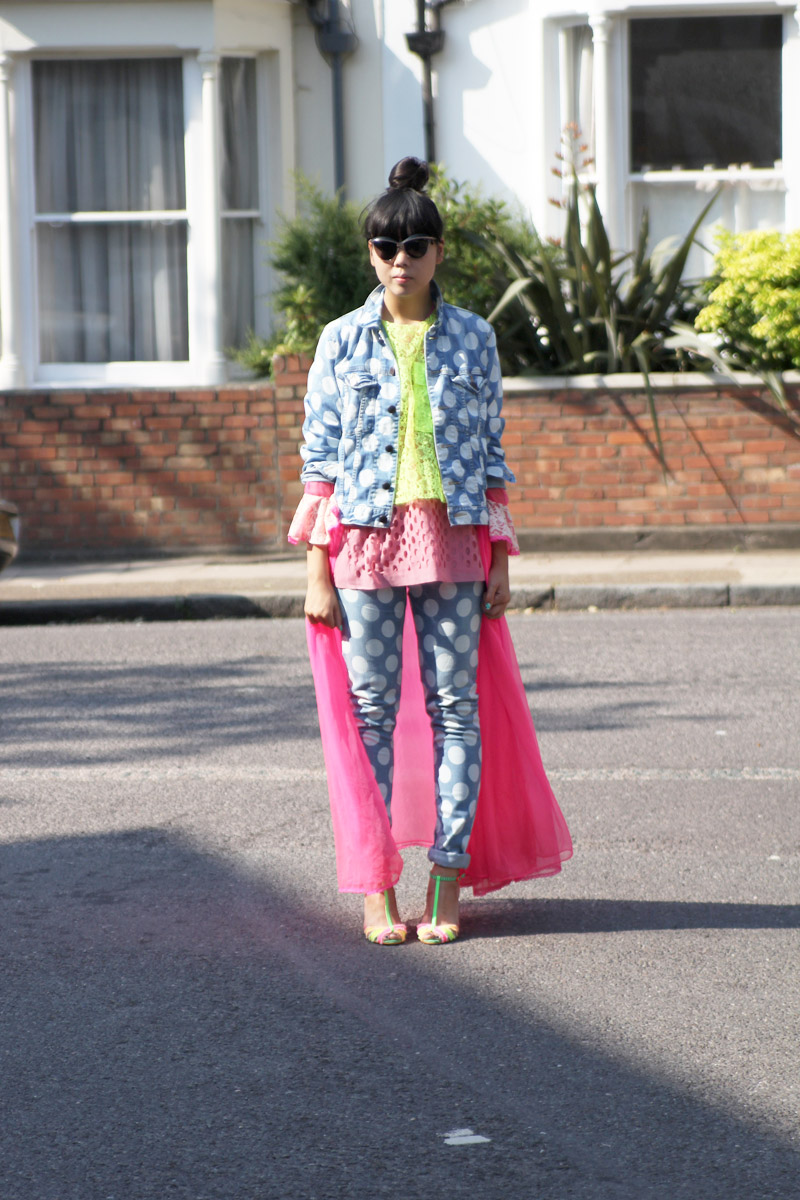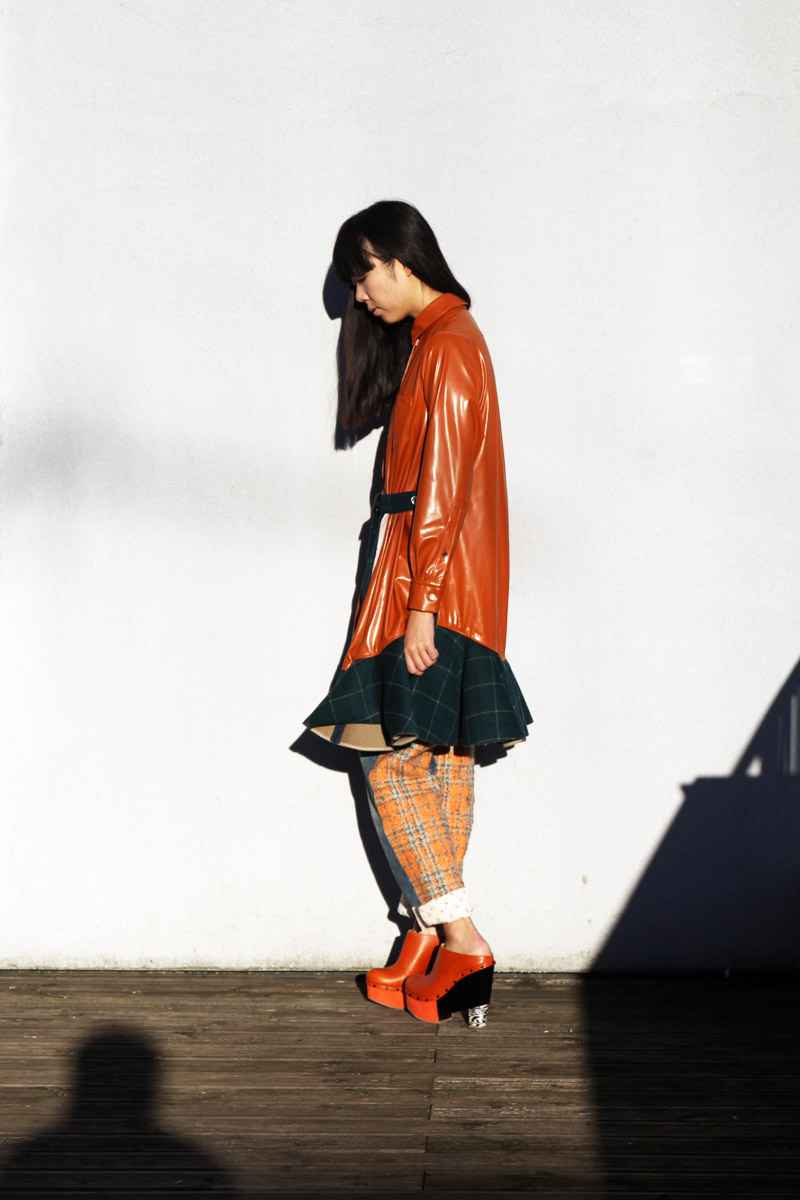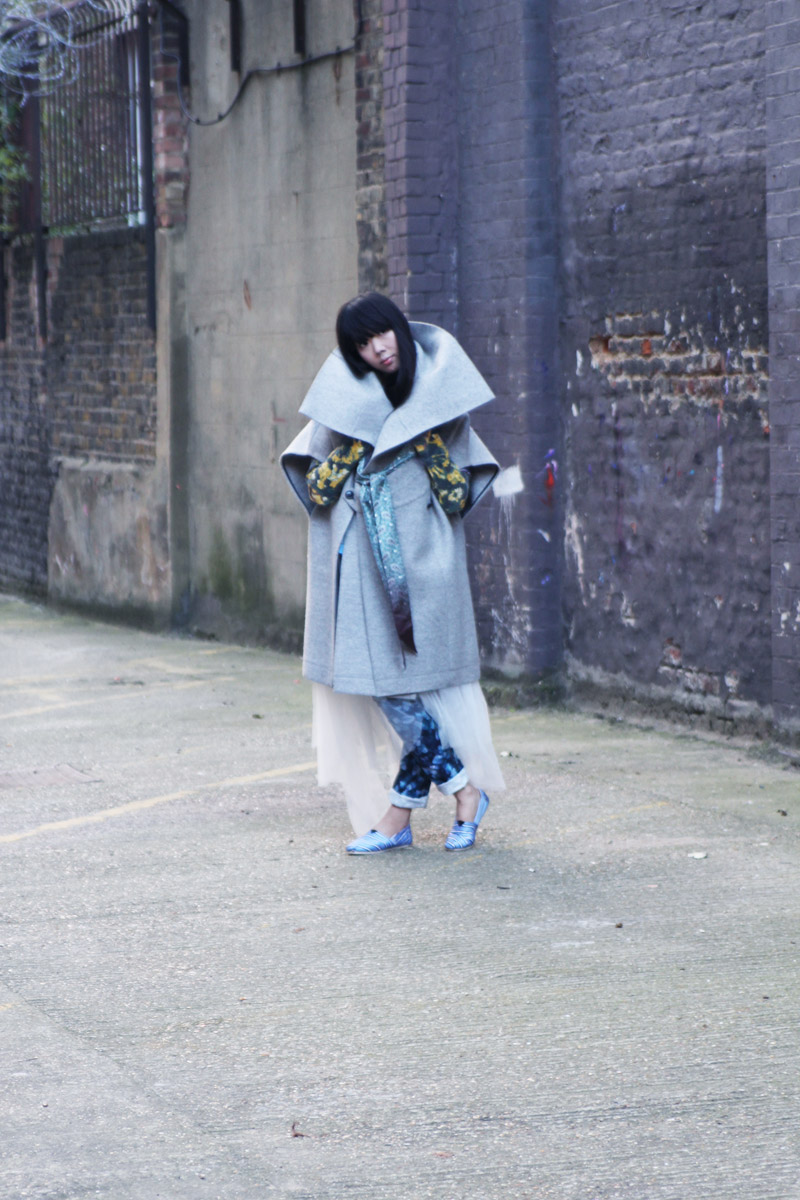 What does Susie do?: Susie masters this concept of multiple lengths perfectly. Dresses and skirts often go on top of a pair of jeans and a kimono, big coat of a sweater goes on top of that for the ultimate multi-length outfit.
How do I want to do it?: Since the skirt on top of jeans-concept scares me a bit, I'll do it in a different way. A long kimono goes on top of a cropped tee, which goes on top of a short dress on top of a pair of long shorts – that's one, two, three, four layers of lengths!

Who inspires you the most, and how will you use that inspiration in your personal style?