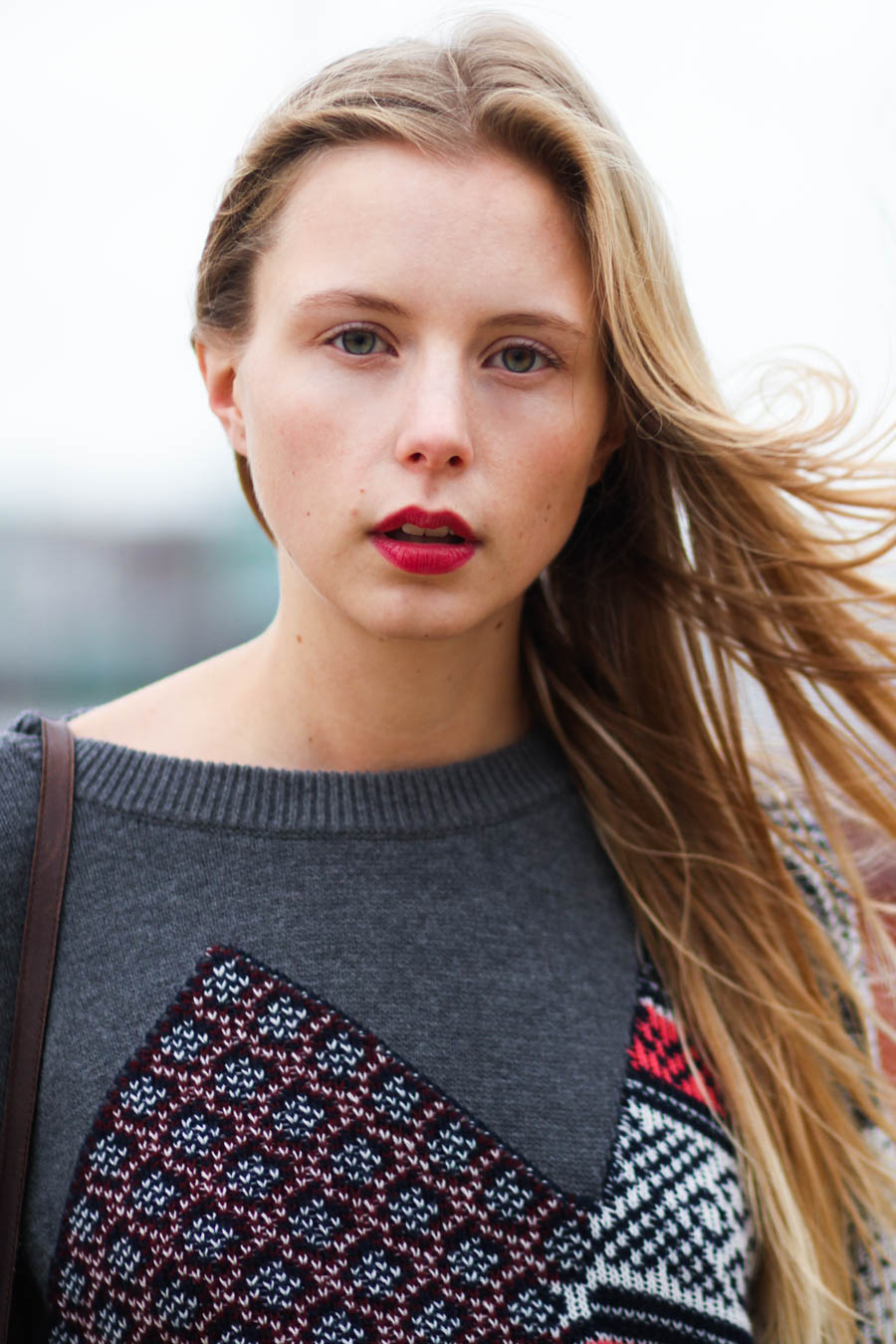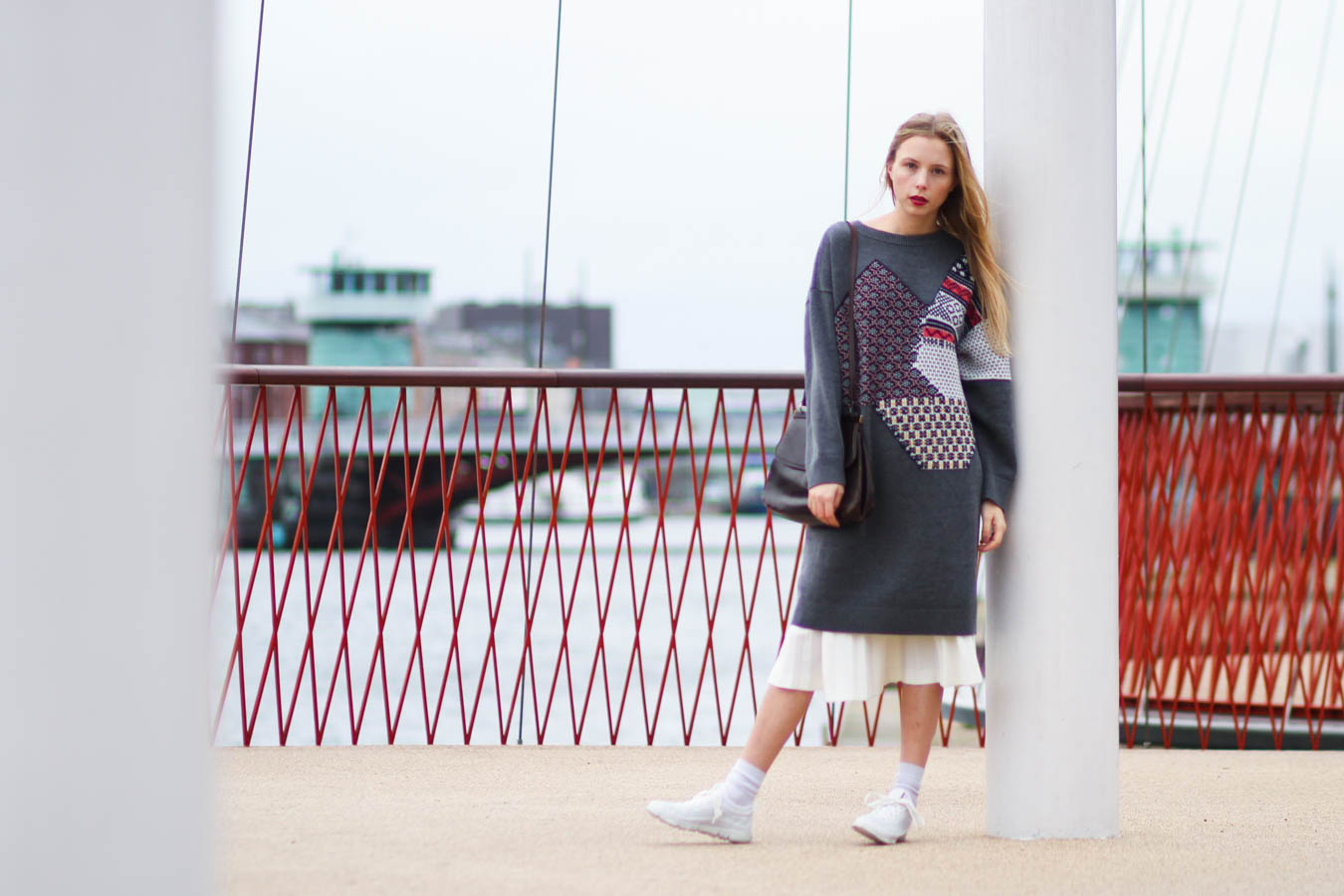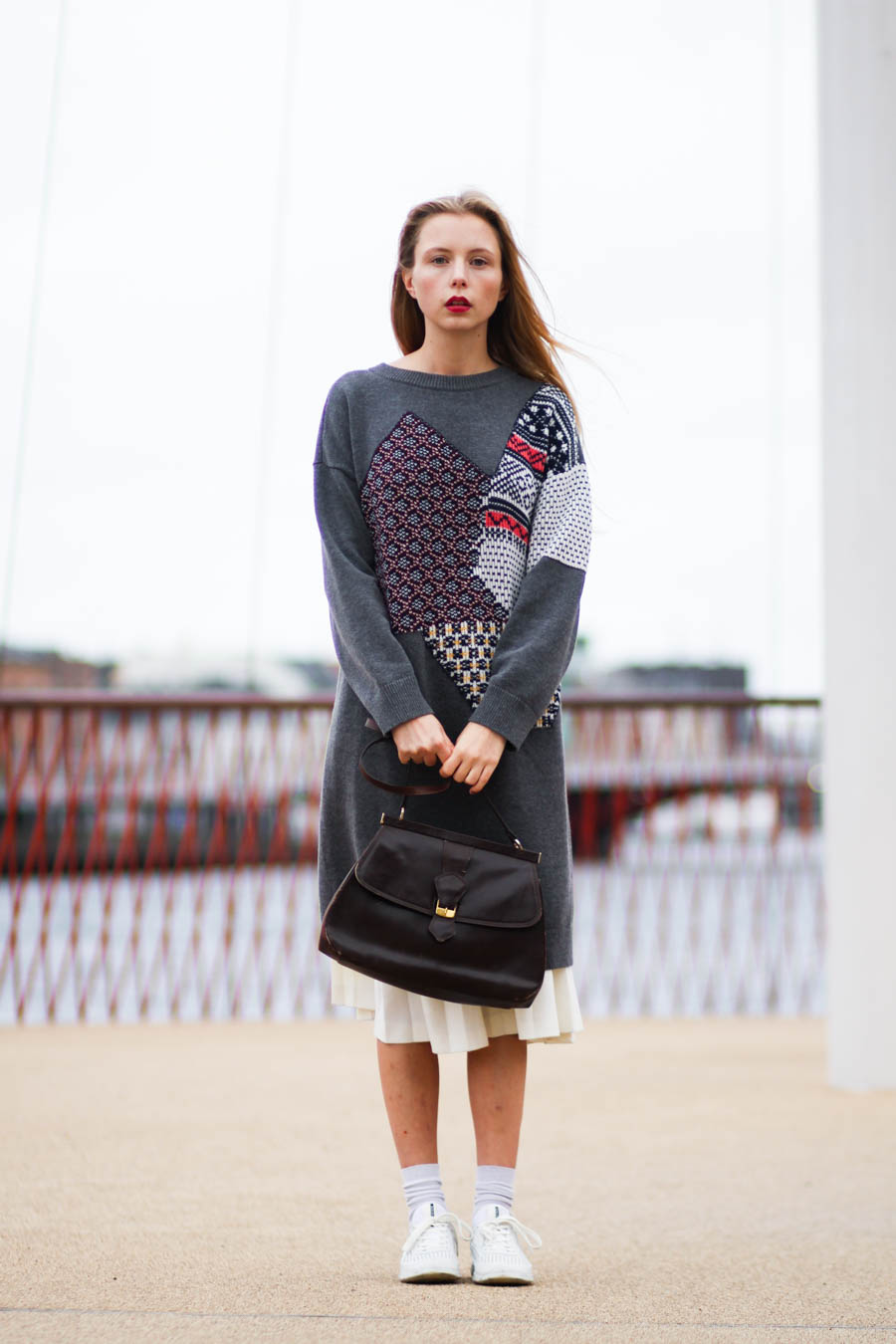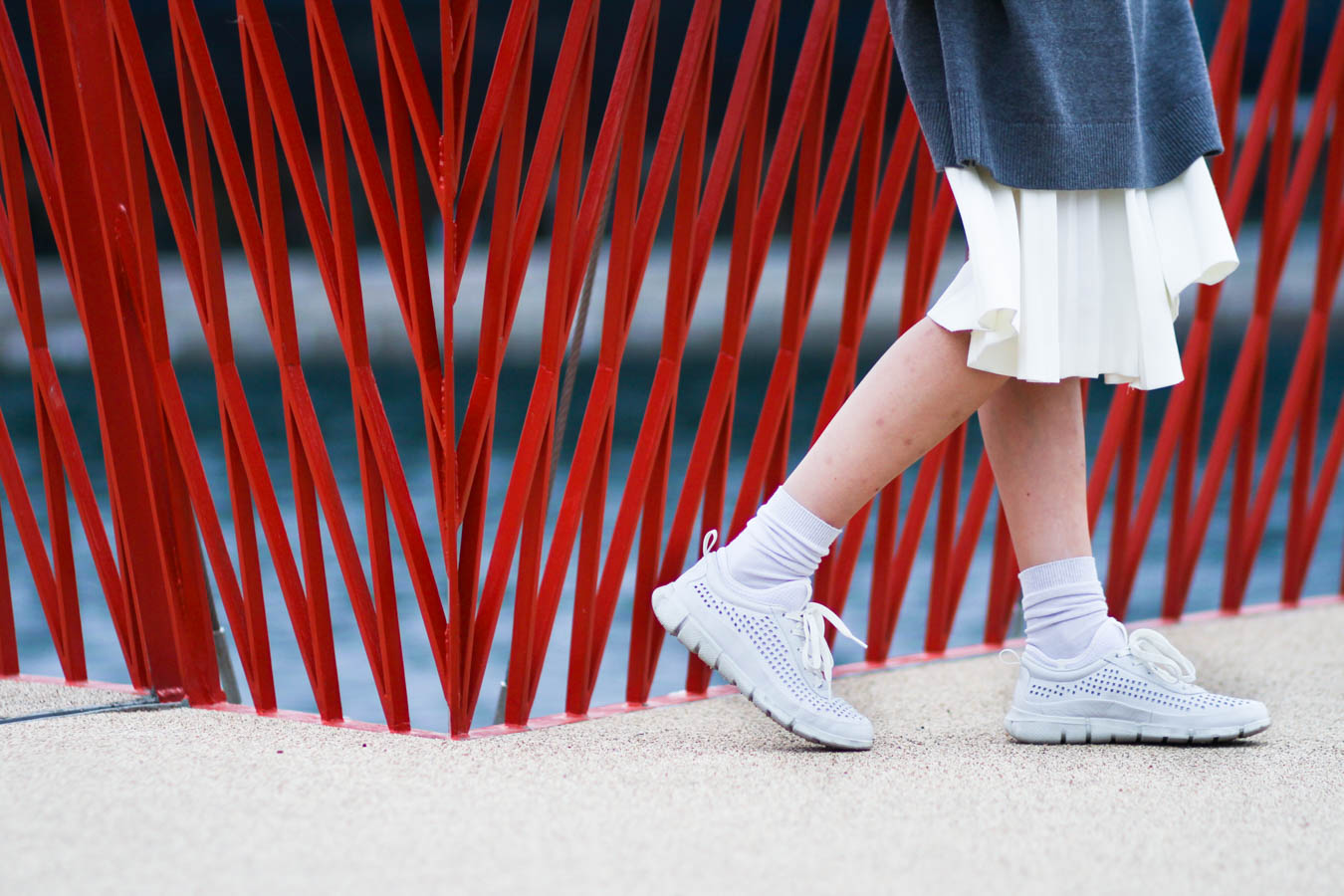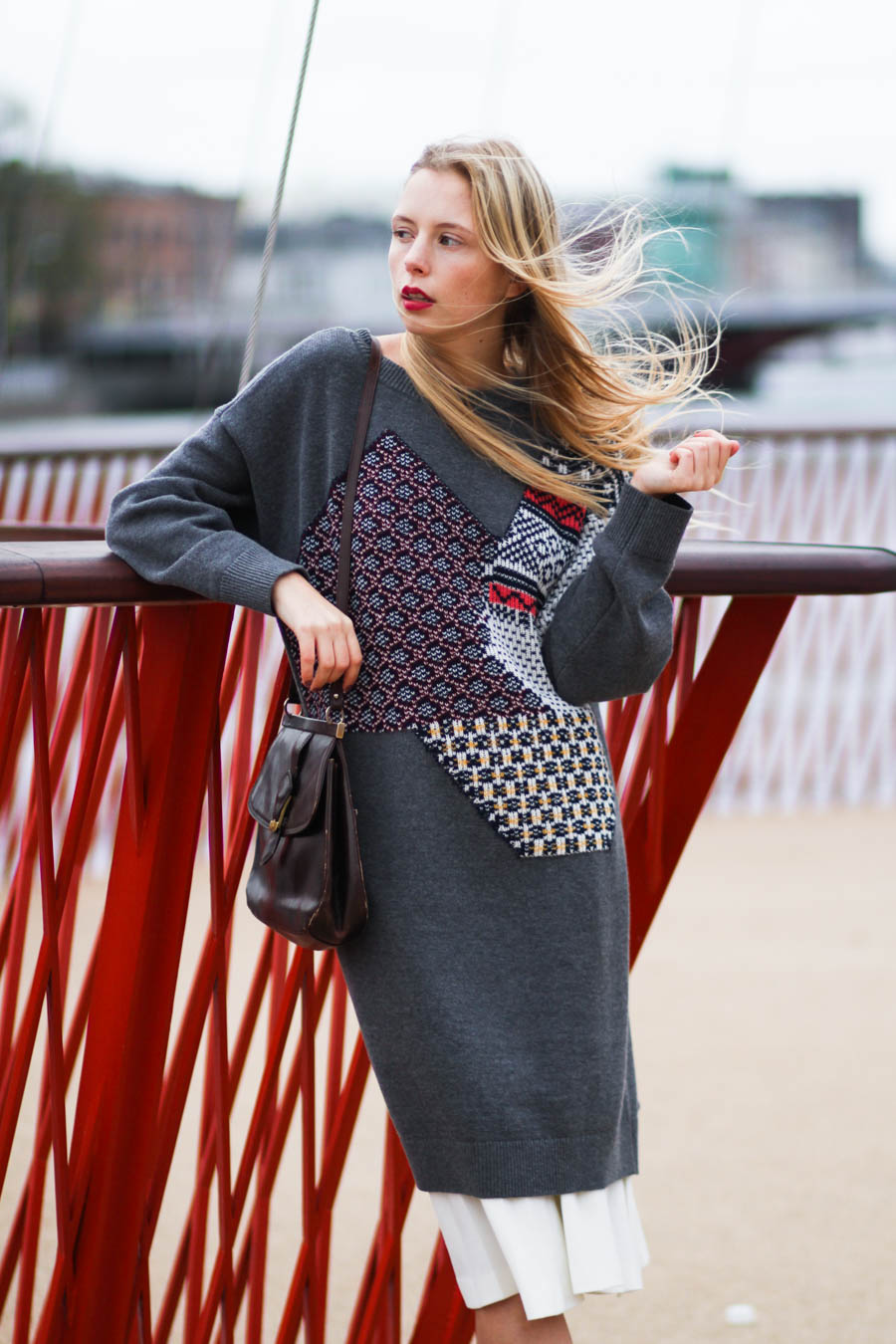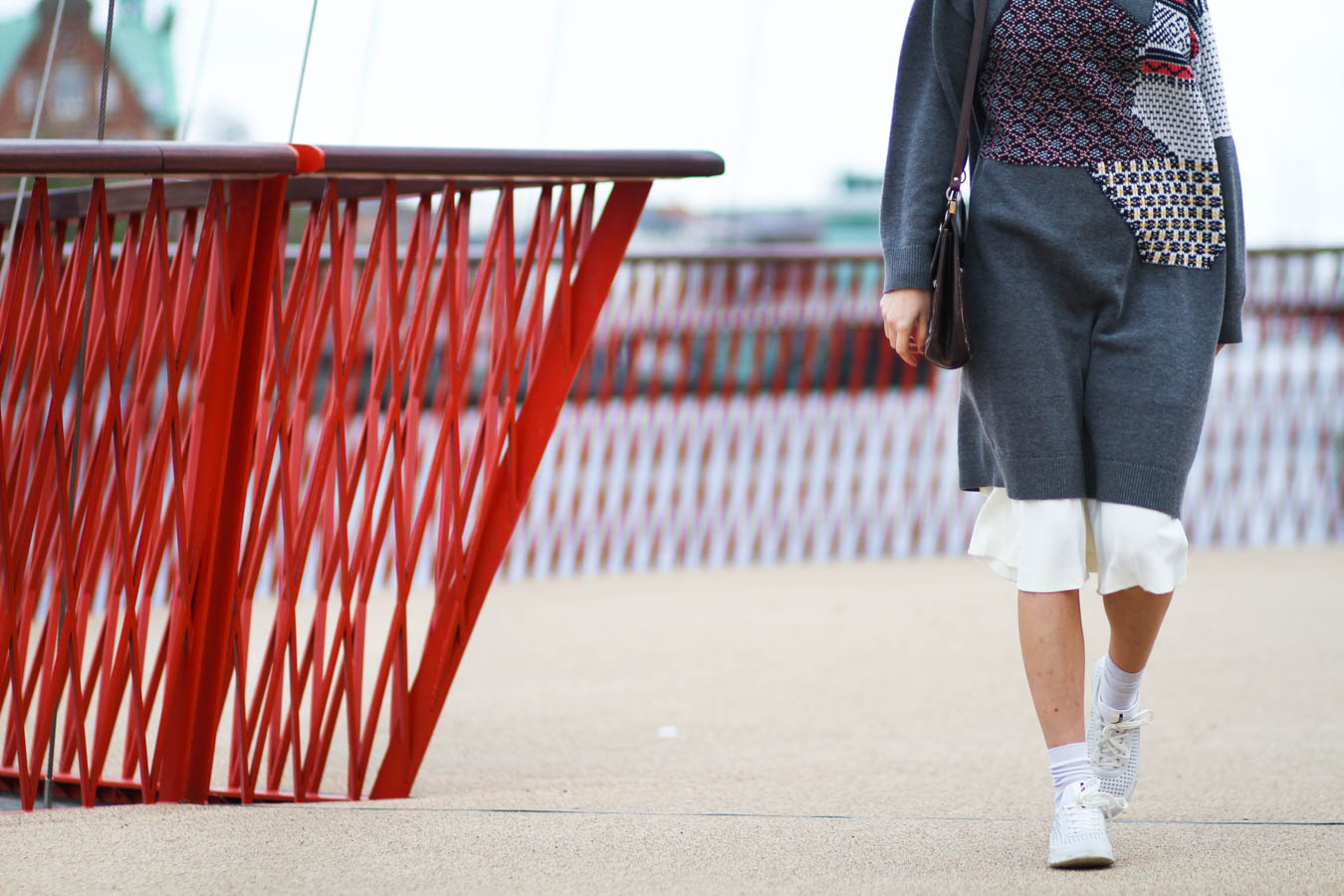 SWEATER DRESS: &OTHER STORIES, SKIRT & BAG: SECOND HAND, SHOES: ECCO INTRINSIC
This Wednesday I took a leap from my own comfort zone into the comfort zone of many others. I had put on a gray sweater dress and a pair of sneaks, which is rarely seen in my wardrobe.
Or, well, that goes for the gray – because since I got my hands on the ECCO Intrinsic sneakers, I've started moving the limits of my comfort zone with shoes: I didn't think I was able to wear sneaks or style them – but the past couple of weeks, these white beauties have been on my feet much more than I'd usually put on sneakers.. Talking about comfort zones – these babies are comfortable as heck! Besides that I really like the punchhole leather exterior and the all white look, making them easily styleable – and they bring tons of compliments with them as well!
I wore this outfit to do a shoot with sweet Emily, who I just started photographing for, plus writing an exam – the perfect day to try out new comfort zones!
How do you like my comfy outfit? PS: You can check out more ECCO Intrinsic sneaks with the hashtage #partofmyworld on instagram!
This post is sponsored and posted in collaboration with ECCO shoes.