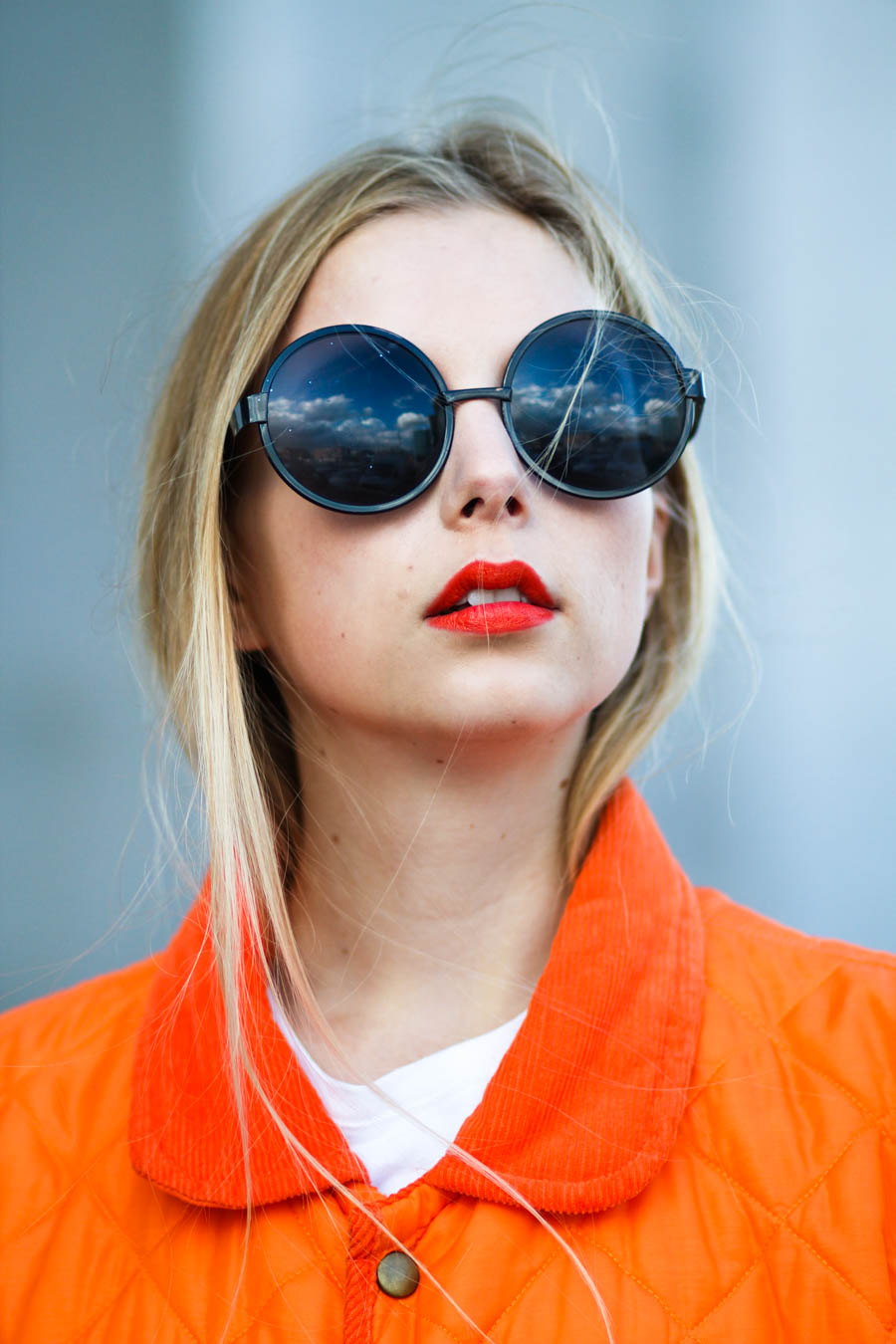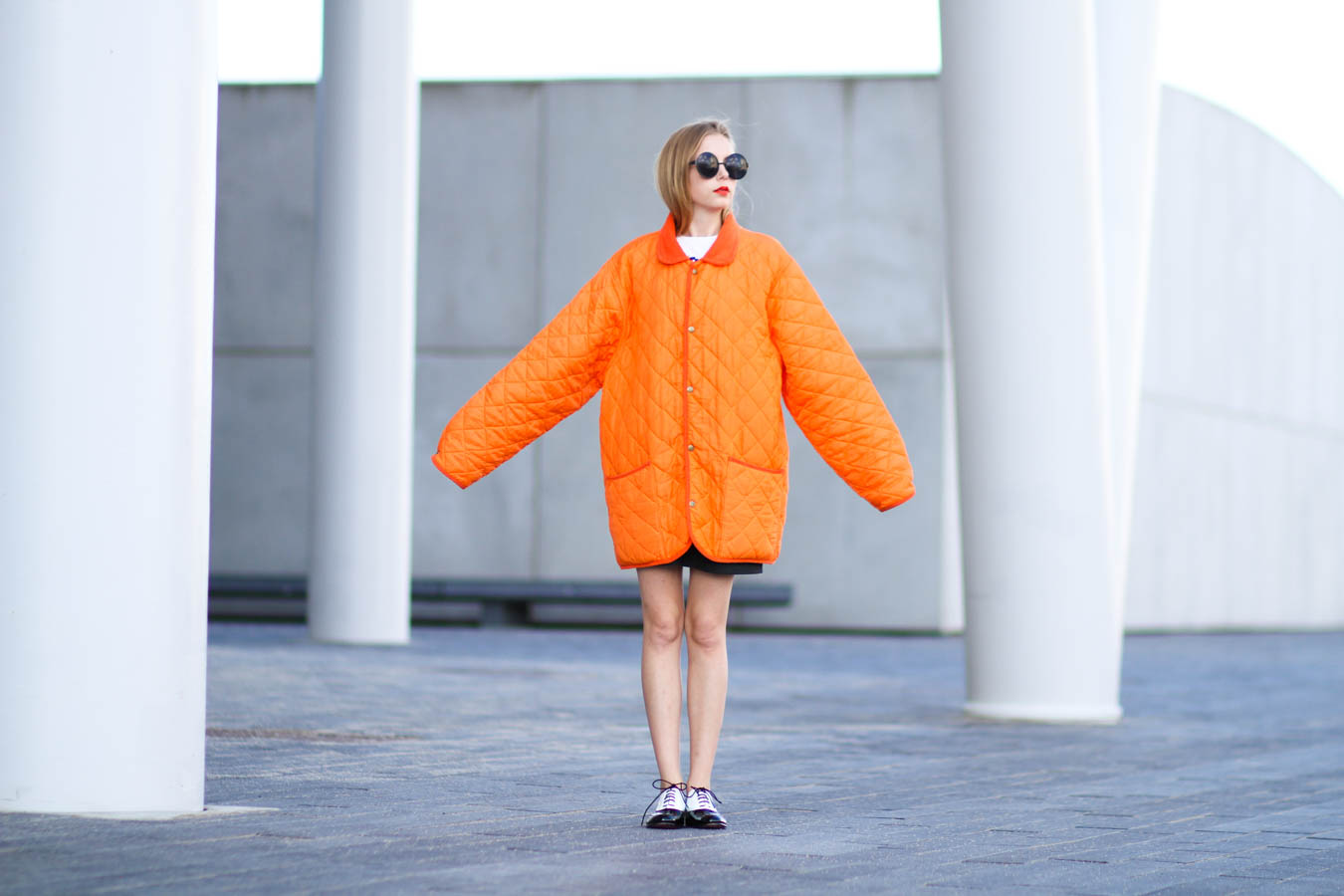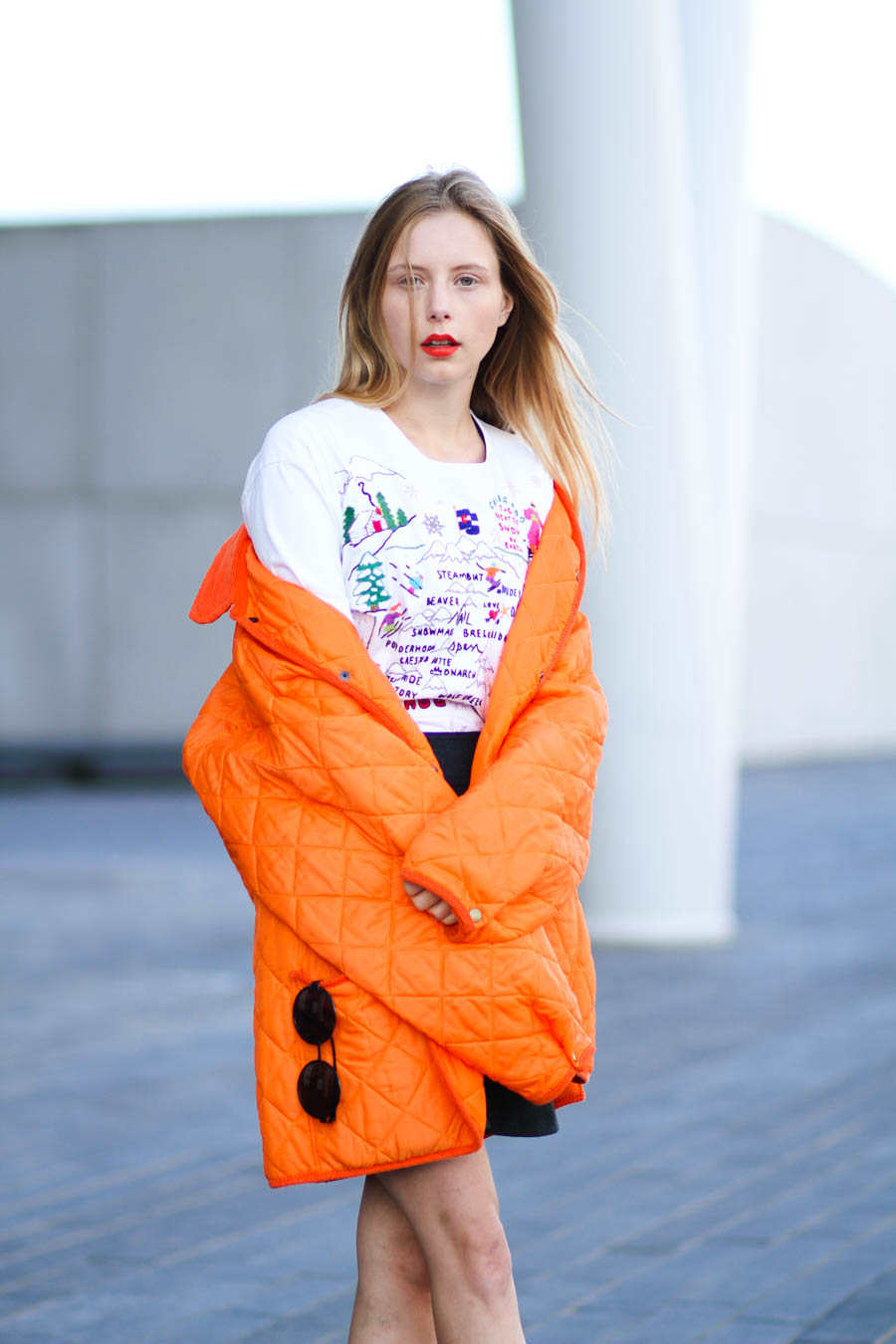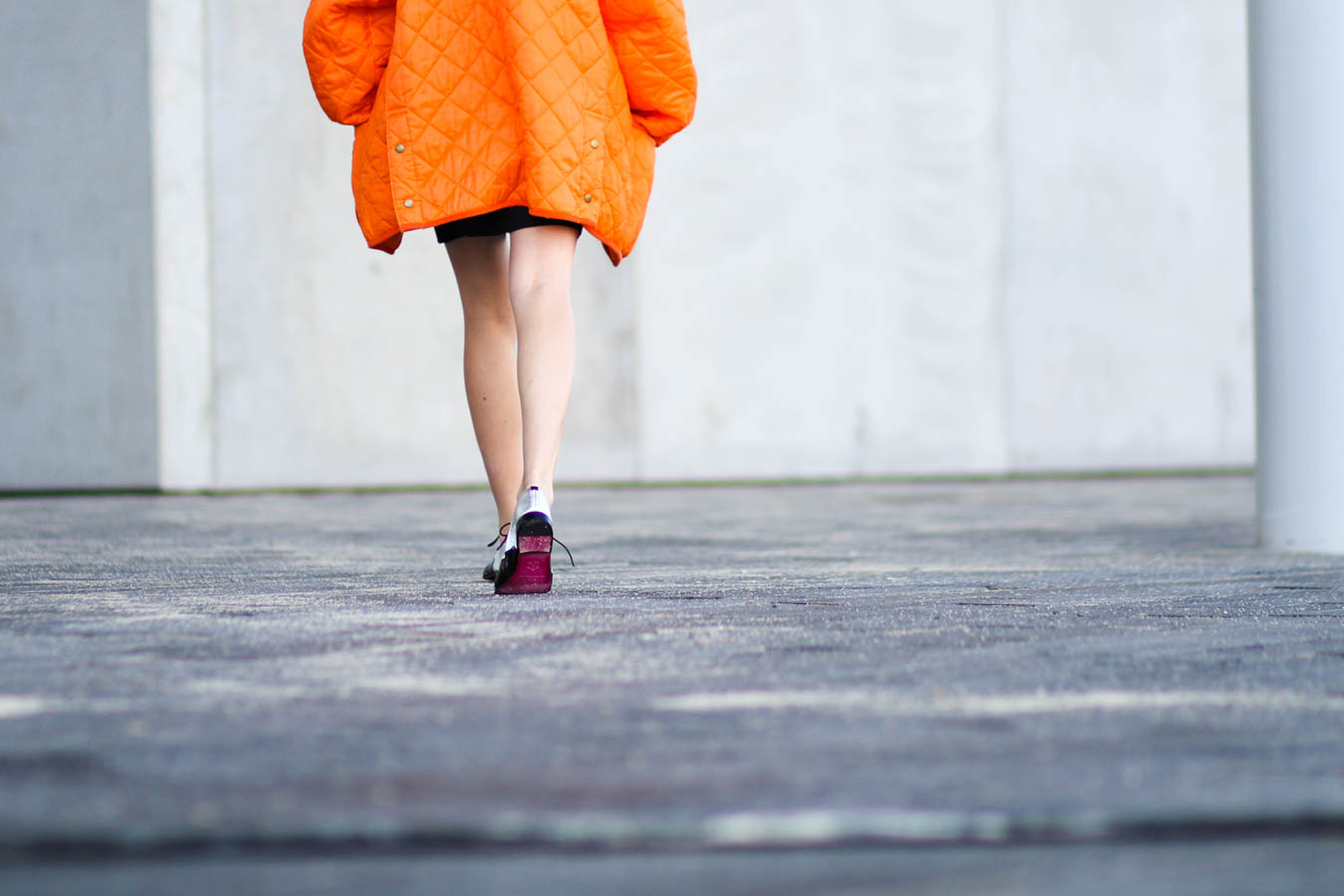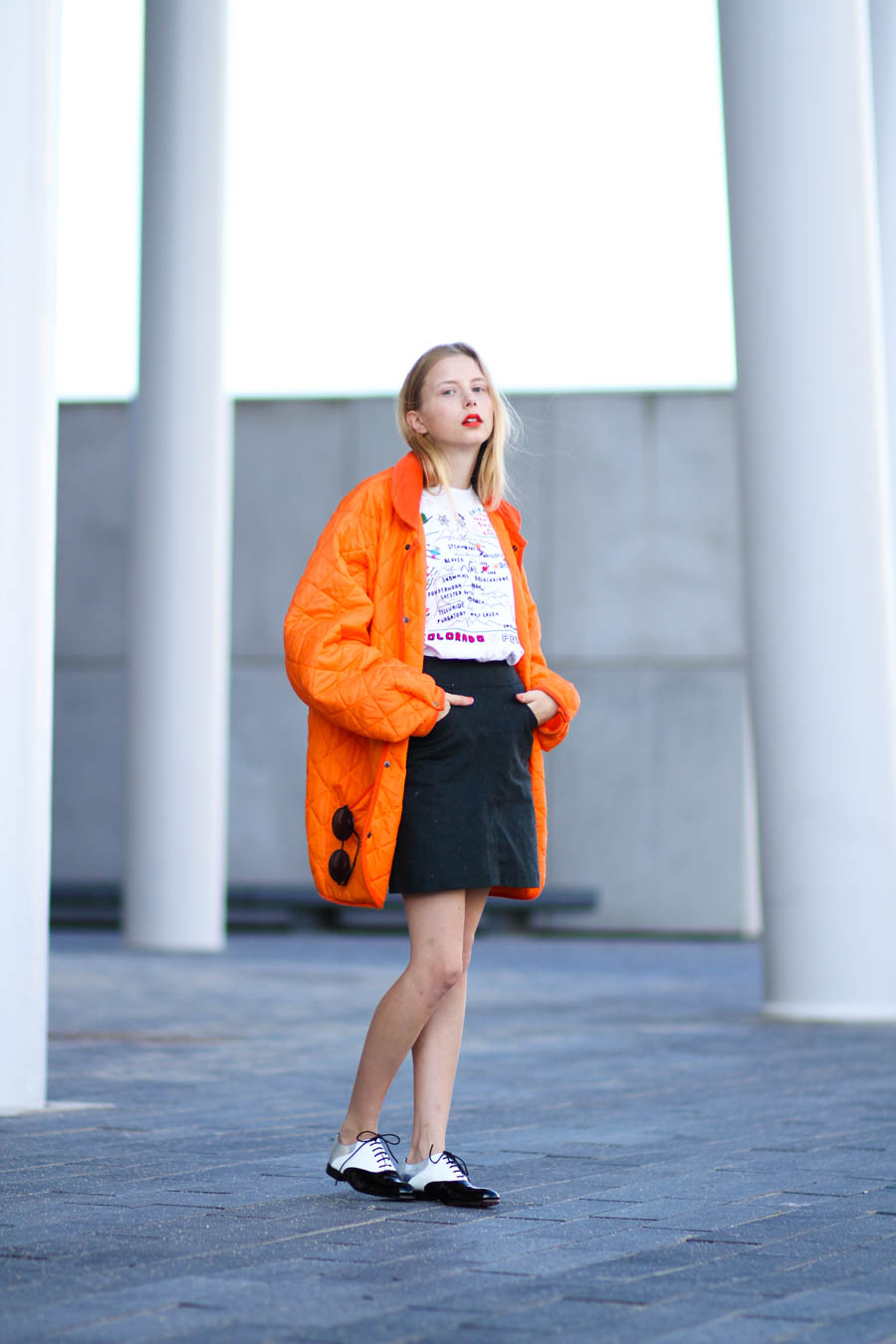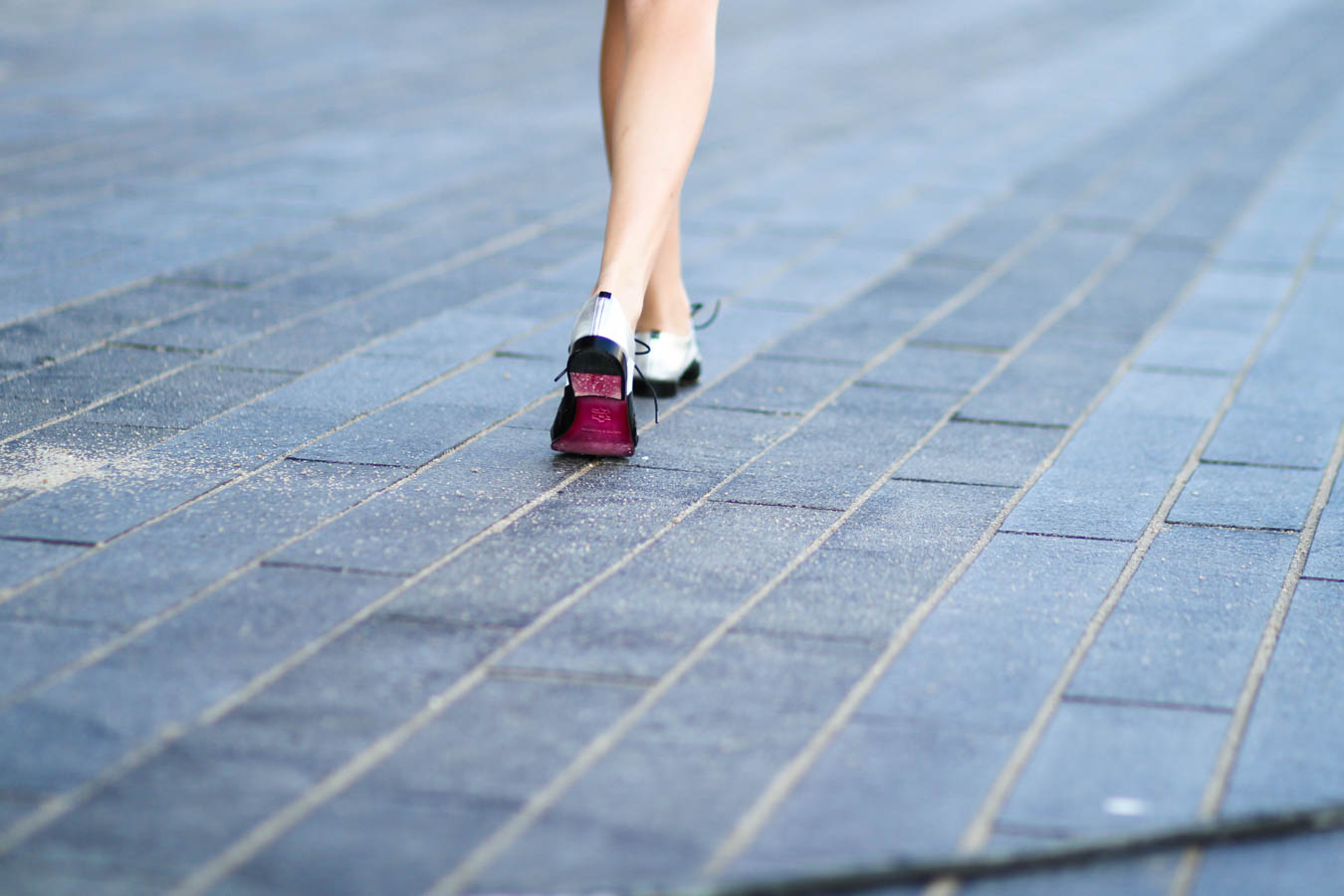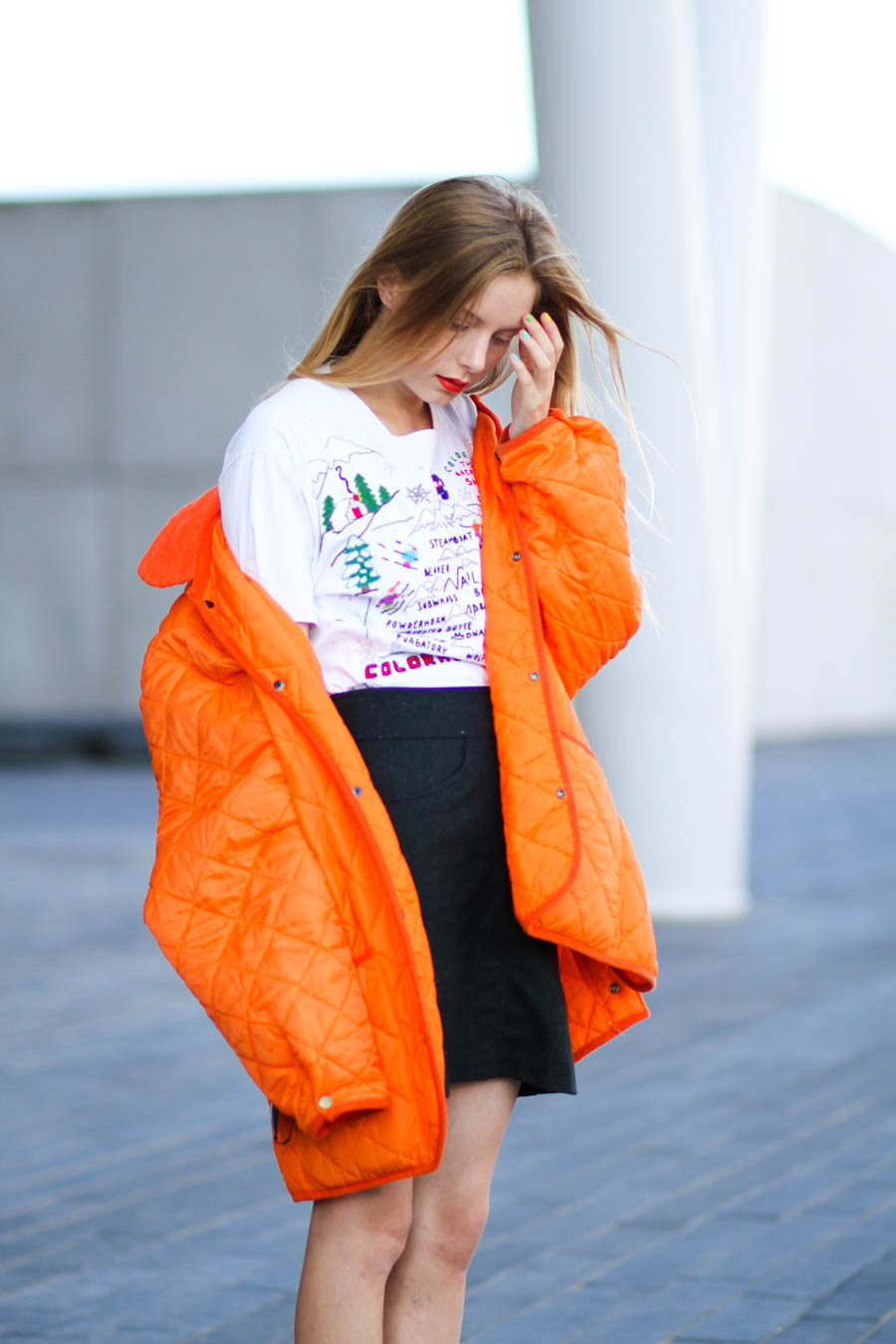 LIPS: KIKO, T-SHIRT, SKIRT & JACKET: SECOND HAND, SHOES: MELVIN & HAMILTON gifted by Sarenza.dk
Aaaand we're back home again, see? Even though I want to start shooting my outfits in new places, I couldn't help but go back to the good, old music house and shoot my first "back in Aalborg" outfit. So I did and yesterday with my sweet fellow Aalborg blogger, Emma, and afterwards we went for coffee and a good blogger chat.
I wore an outfit that I'd been inspired to wear after doing THIS post, where I was fascinated by the big quilted jackets with short skirts underneath – so why not try it out? My woolen skirt is new and bought in a second hand shop in Paris(check out my regular places to shop in Paris HERE) – just like the orange jacket, which I bought in Paris in January.. It occurred to me how much I shop when I'm in Paris – pretty much half of my second hand stuff is bought in the city of lights!
I really like this outfit. The big jacket was warm and amazing to wear and now that the weather hasn't gone all Scandi-cold on us yet, I'm using my last chances of having bare legs to the fullest!
How do you like my look?
SHOP THE POST