THIS POST IS SPONSORED AND MADE IN COLLABORATION WITH MONKI
As the last part of my Monki festival gig, I went to Roskilde Festival last week, wearing my best #monkistyle outfits, whilst shooting both my own looks plus street style and some festival mood photos for Monki – You'll also get some festival street style on the blog soon!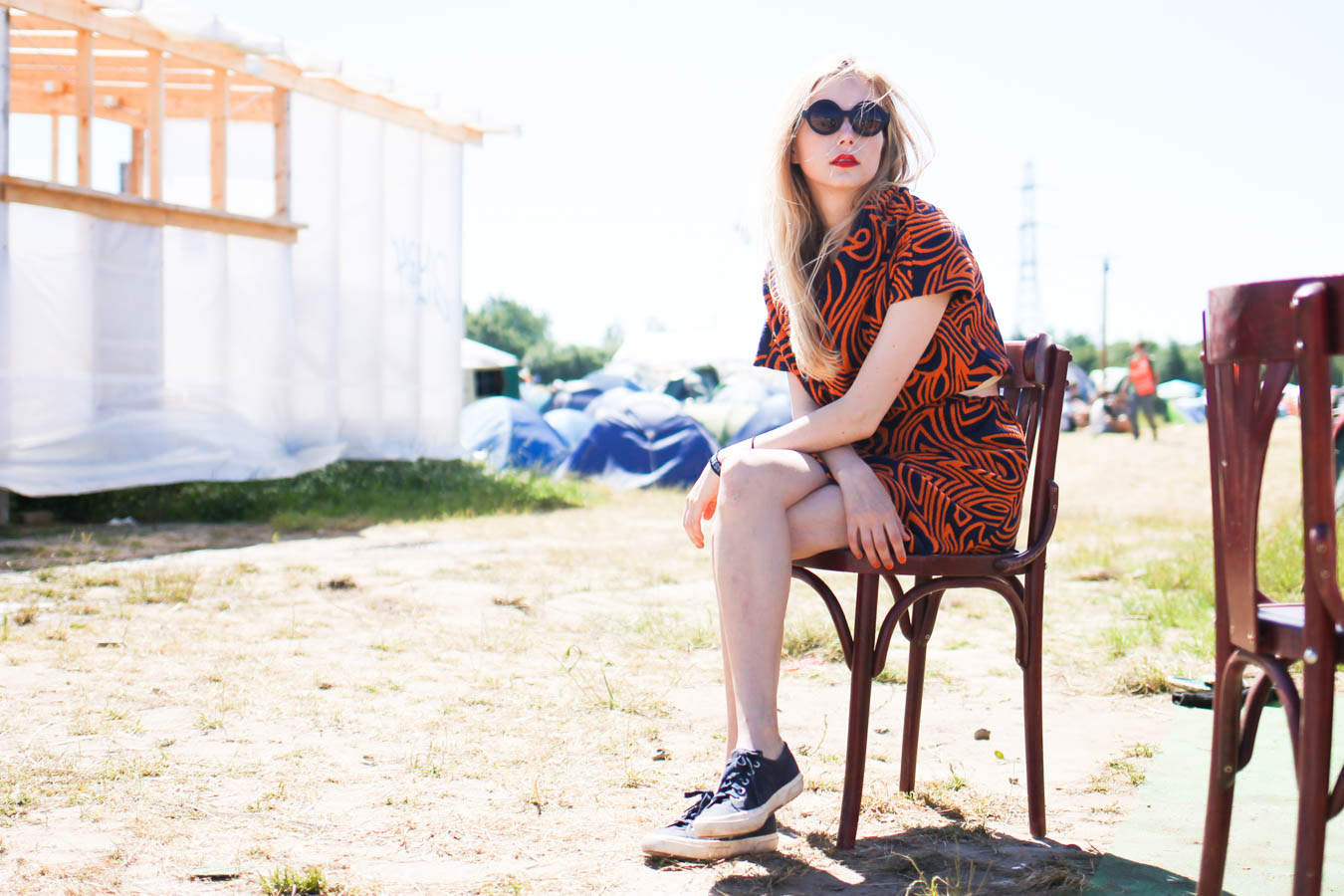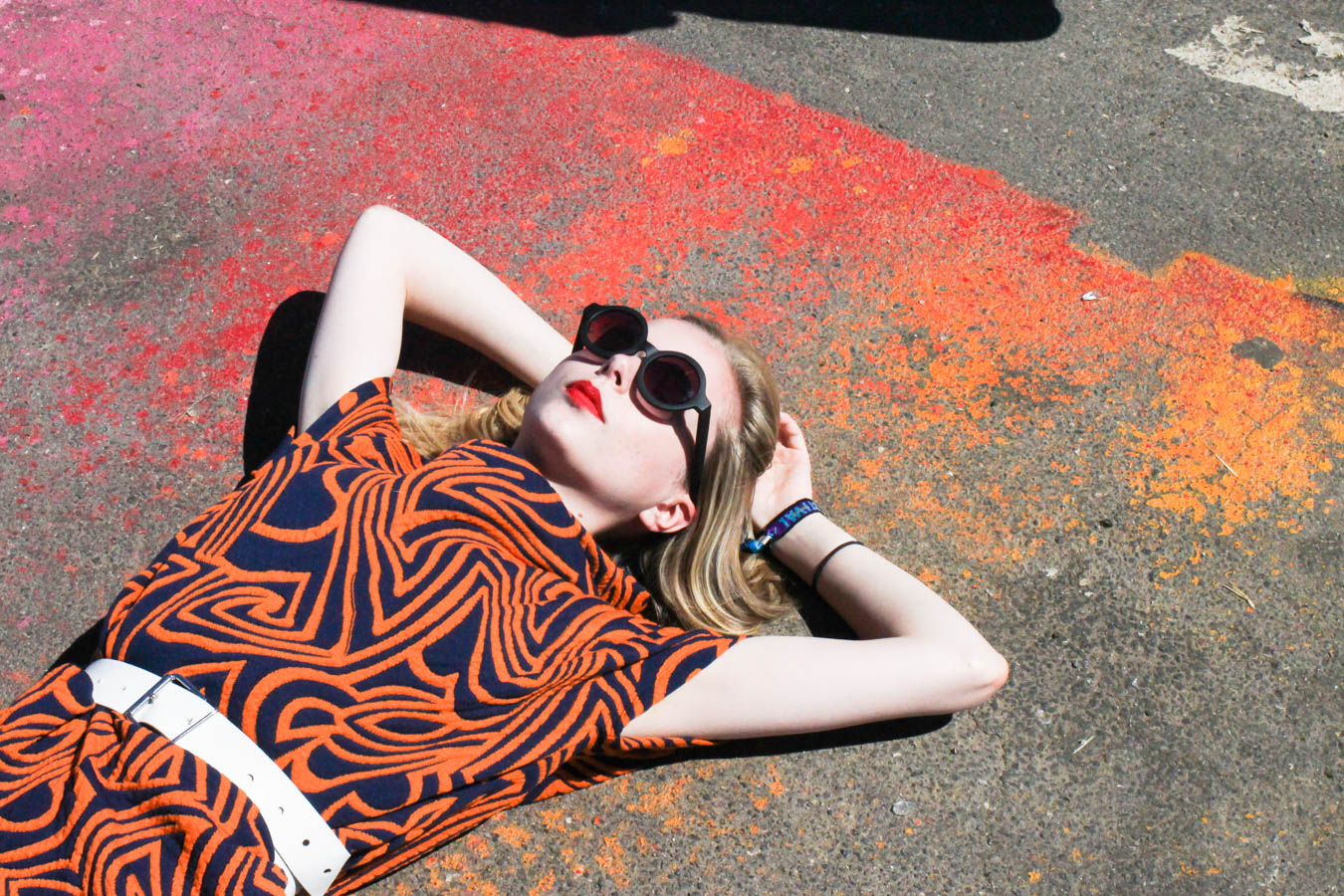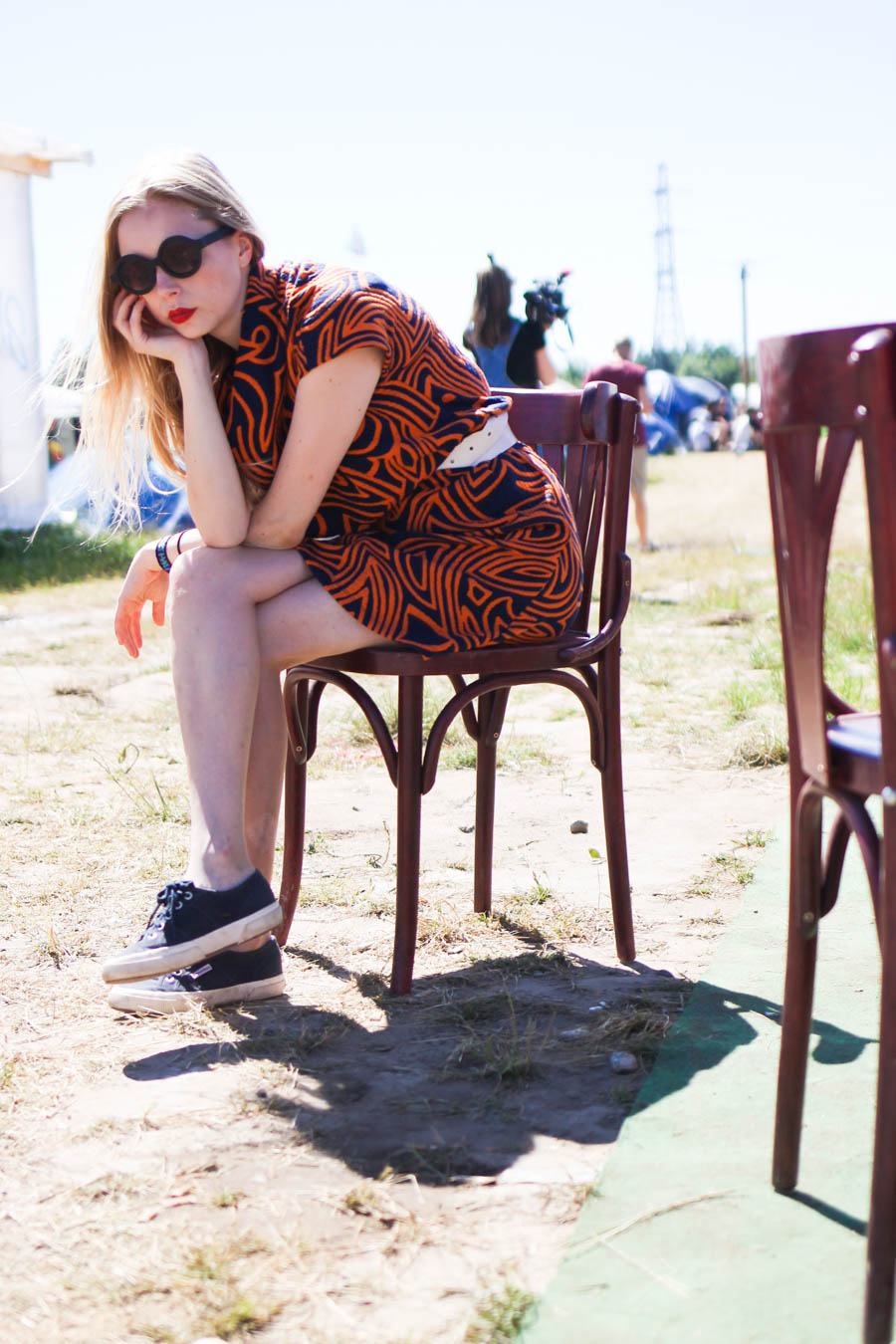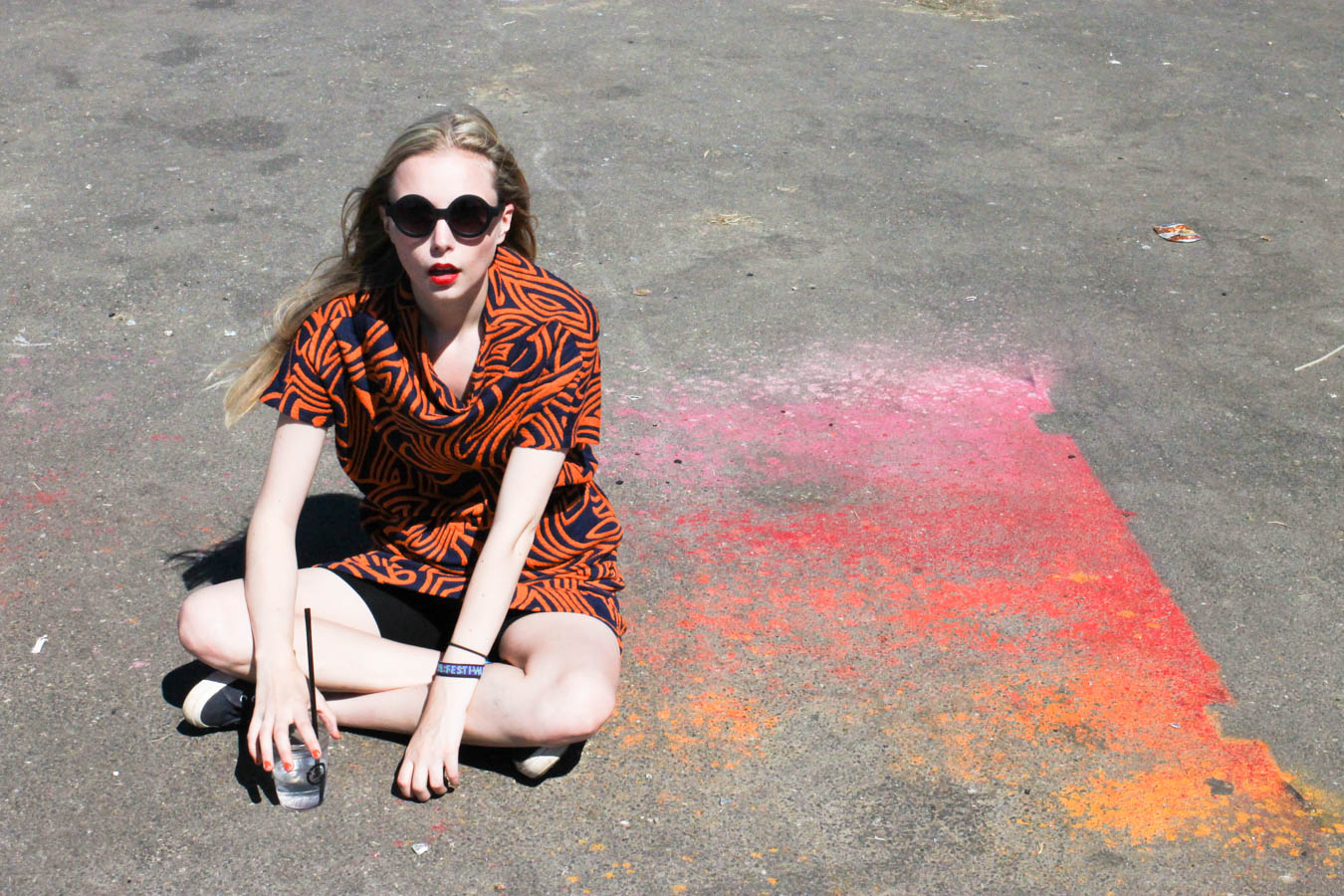 MONKI-DRESS, MONKI-SUNNIES(similar), SHOES: SUPERGA
My first Monki outfit consisted of the nicest, though a bit hot, orange and blue psychedelic dress, to which I added a pair of round sunnies to go the graphic way all the way. My festival shoes were my only non-Monki items, a pair of Supergas that carried my feet through Roskilde without any blisters.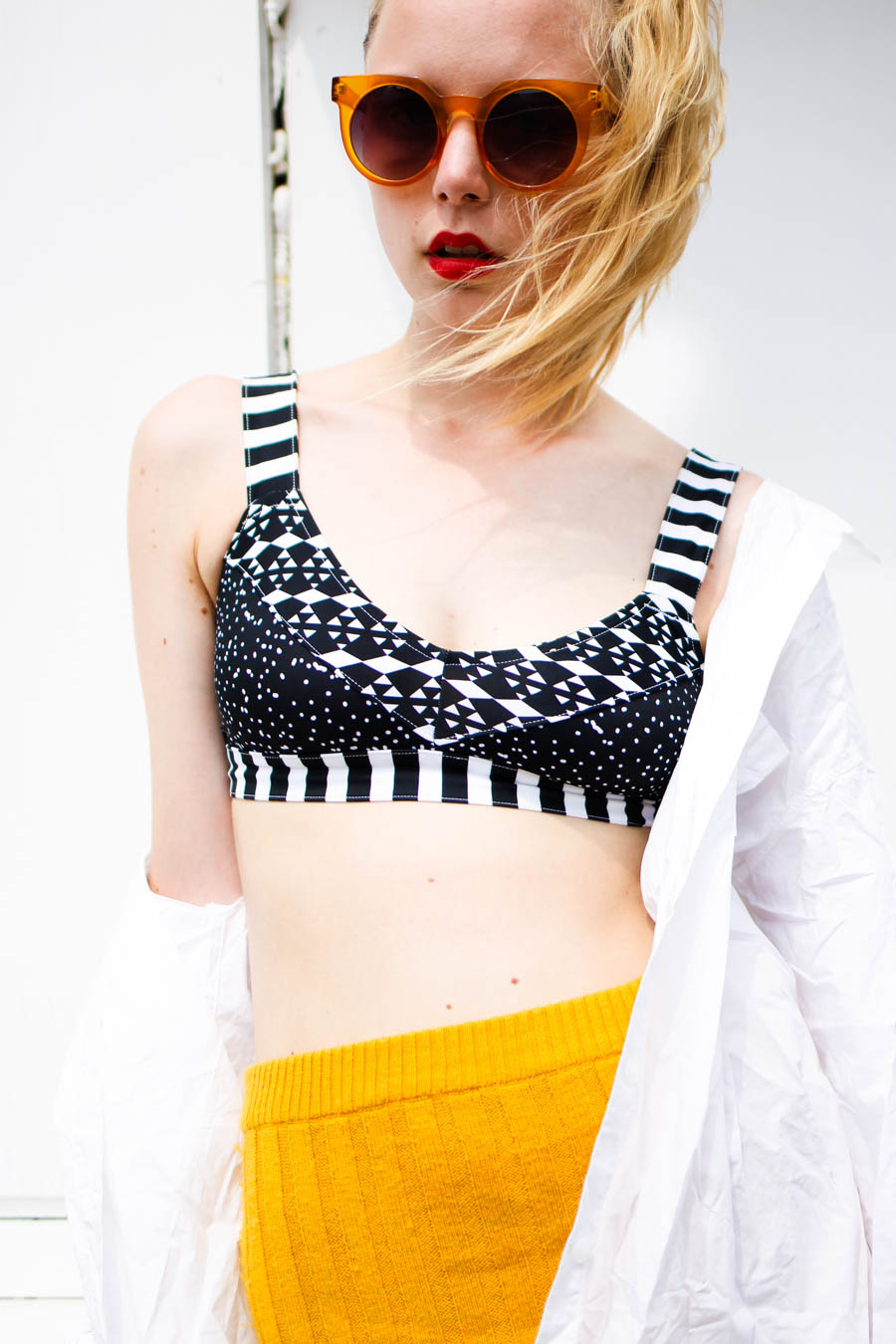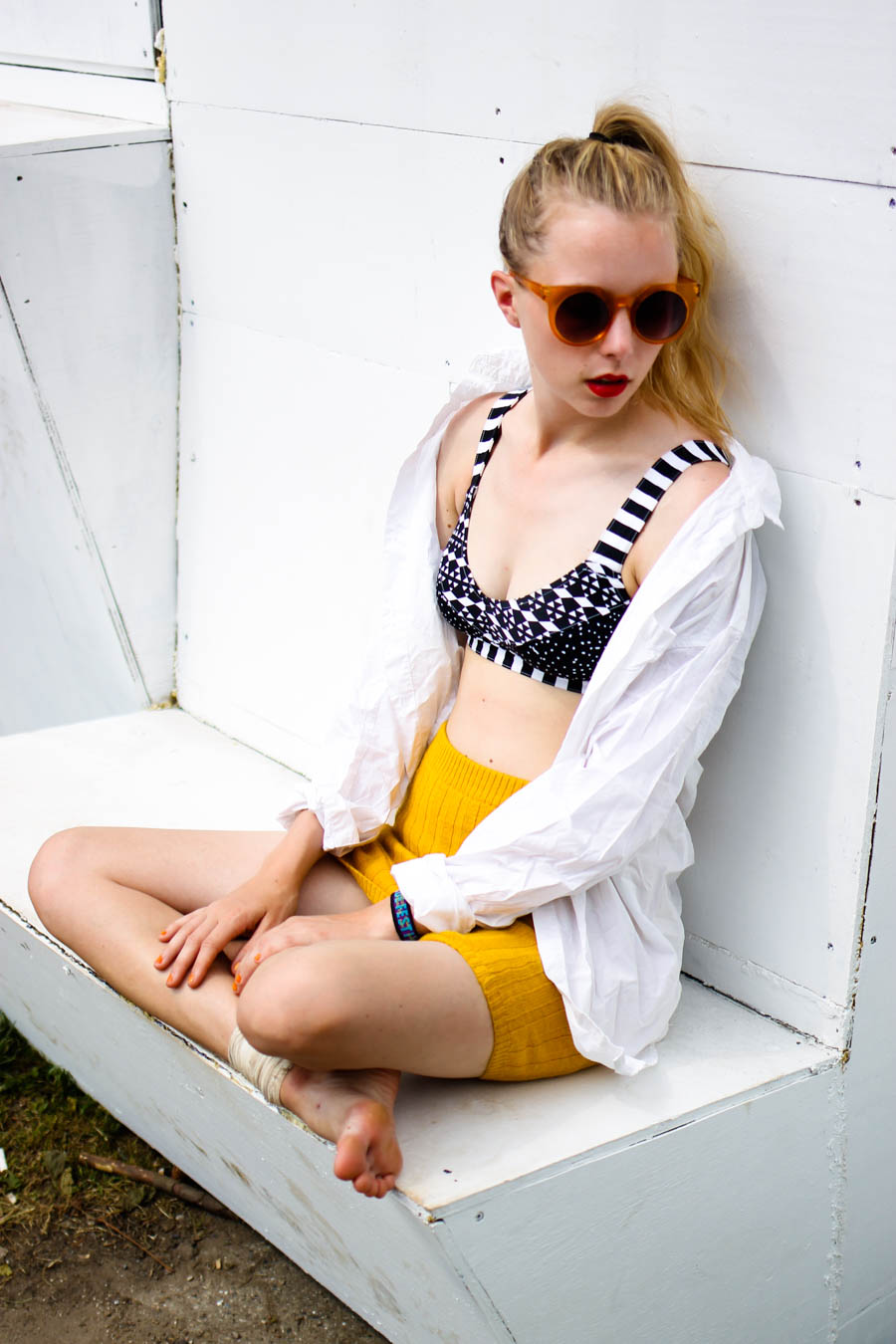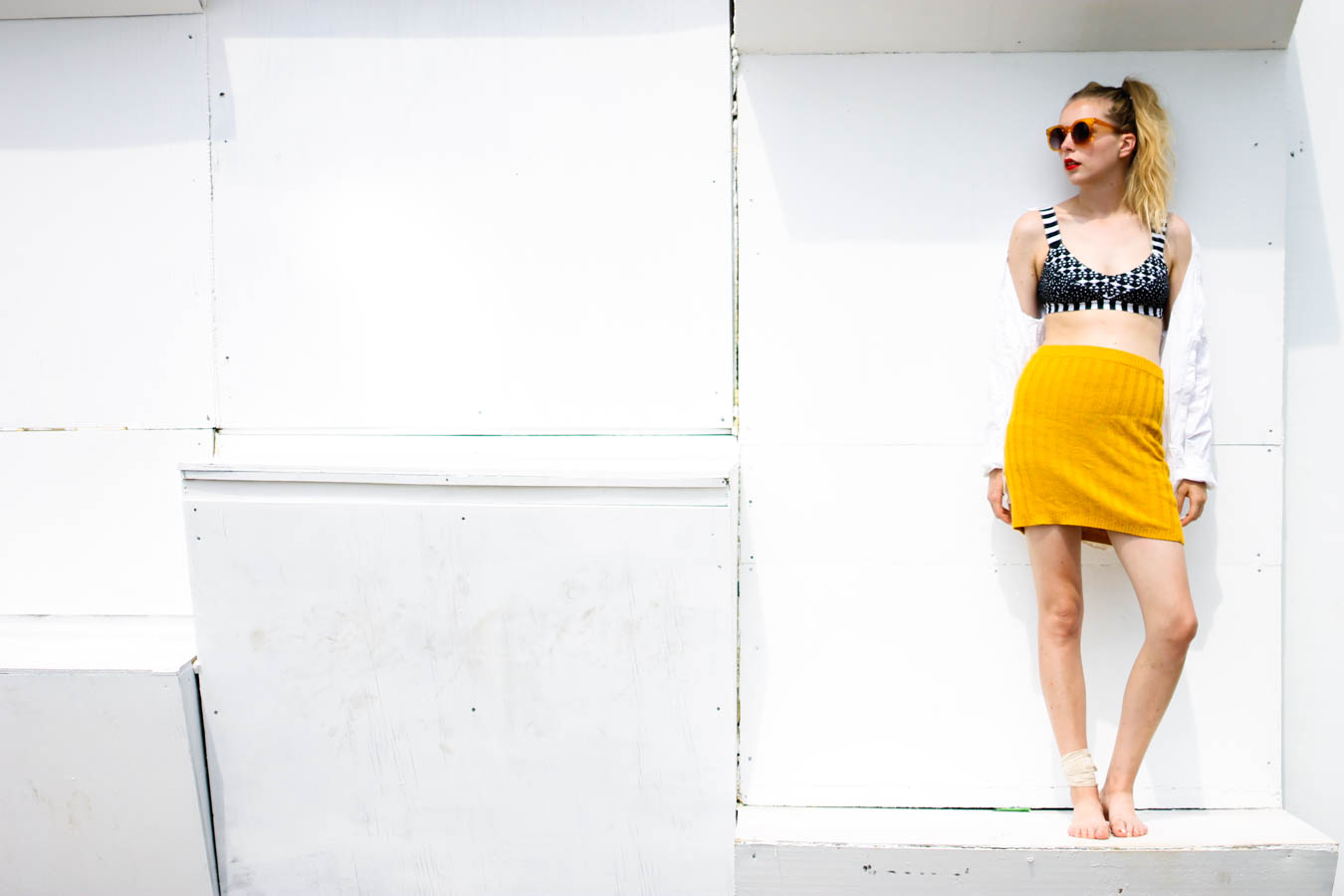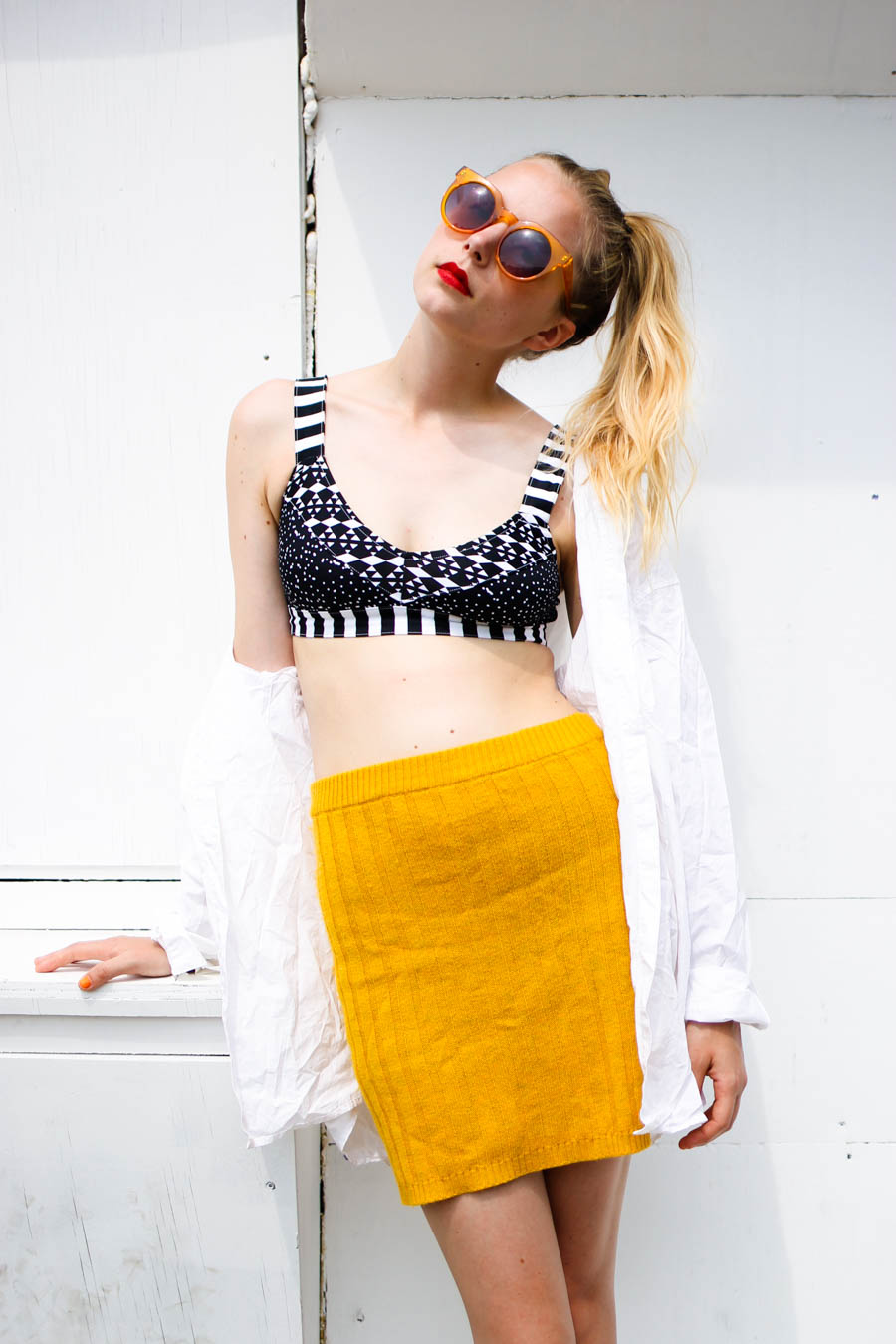 MONKI-SUNNIES(similar) MONKI-SHIRT, MONKI-TOP(similar), MONKI-SKIRT
My second Monki outfit was one of my faves – comfy, perfect for the hot weather and then I just love the graphicness and mis of black, white and yellow. I put on an old Monki bikini top, I got on sale some months ago, and added a wonderful knit skirt(which has a matching top!). To keep my shoulders from getting all burned, I also put on a nice, loose shirt on top!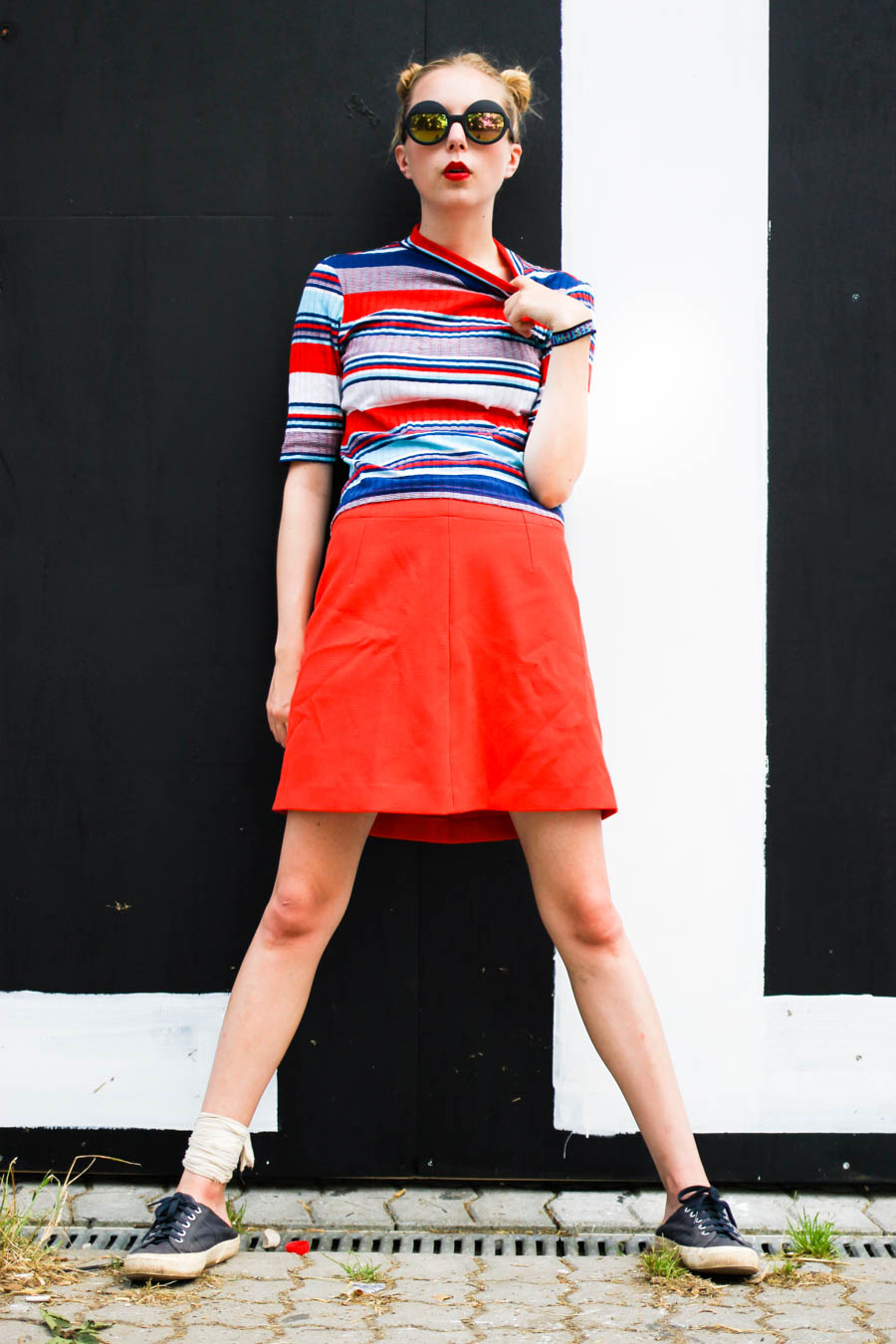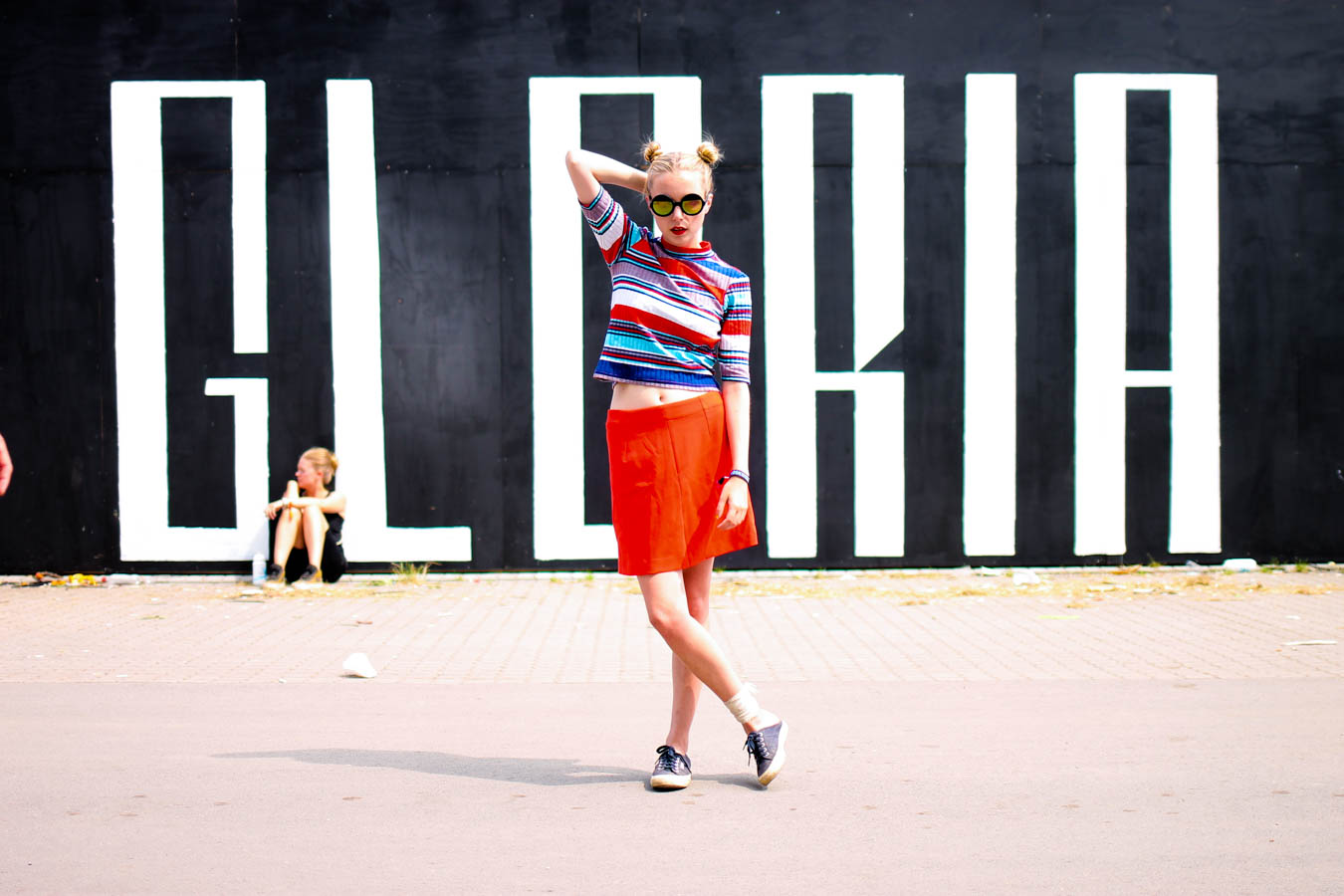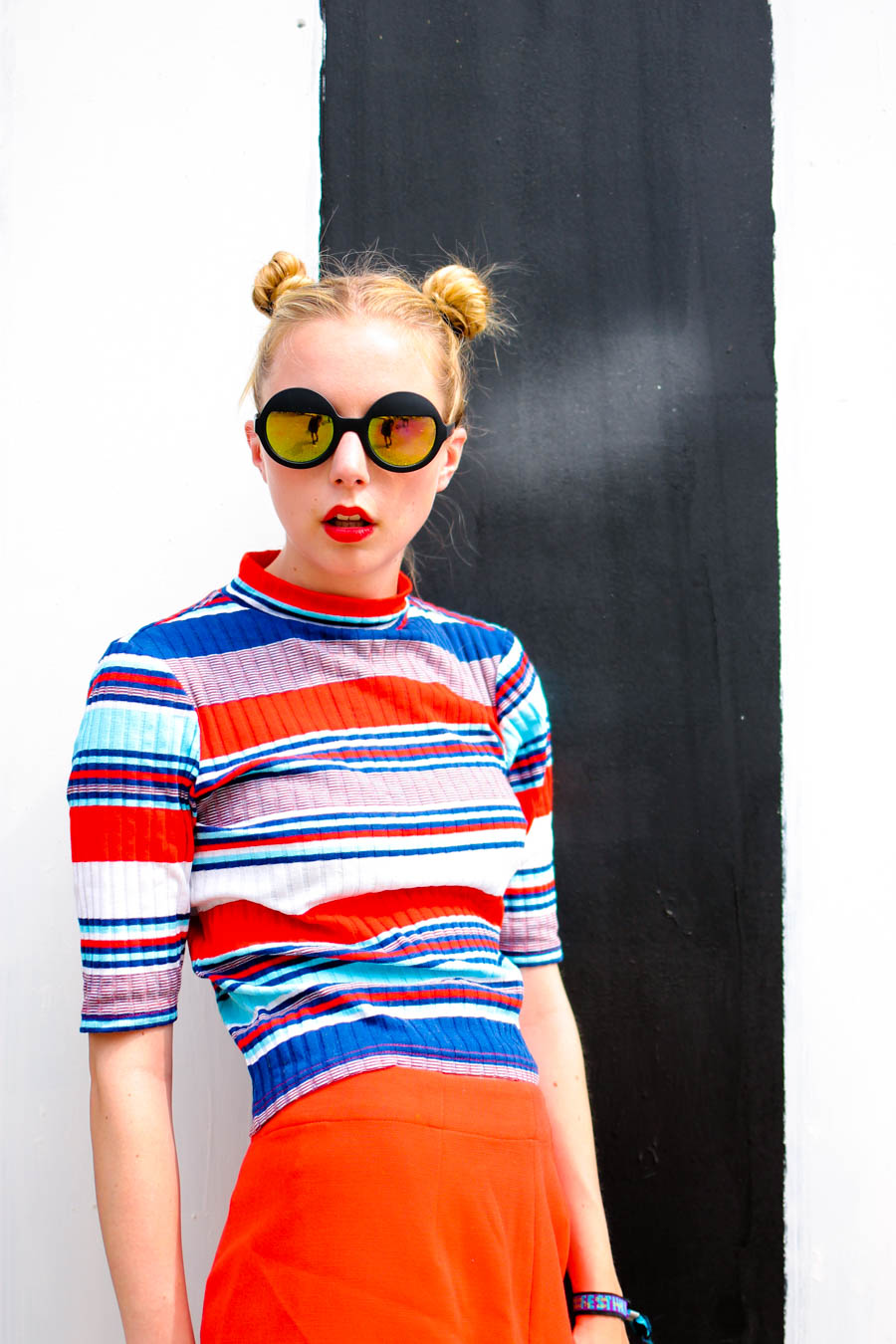 MONKI-SUNNIES(similar) MONKI-TOP, MONKI-SKIRT, SHOES: SUPERGA
My third outfit had my fave Monki items of the summer – the striped, 90's like t-shirt with a bit longer sleeves than on a usual tee. As you might've noticed, I didn't go through Roskilde without getting a bit hurt – I spent most of my festival with a bad sunburn on my ankle, that had to be wrapped and kept cool constantly.. But it look ind of pirat cool, right?
Which of my festival looks is your fave?
Pssstt.. Speaking of music and Monki, I'm in store DJ'ing for Monki this month! That means that all of the music you'll be hearing this July in the Monki stores is picked out by me.. Cool, huh? If you want a taste of my fave numbers from the playlist, go HERE(click on the first, turquoise photo of me and scroll down).