It's Sunday, which, for me, means blog work! One of the things I spend a great deal of my Sundays doing, is making posts to fill up the week to come on the blog. And on this exact Sunday, I will also be giving my blogger colleagues some service – I know a lot of you are reading the blog..
So happy Sunday and happy blogging – here are my tricks for staying ahead of my blogging!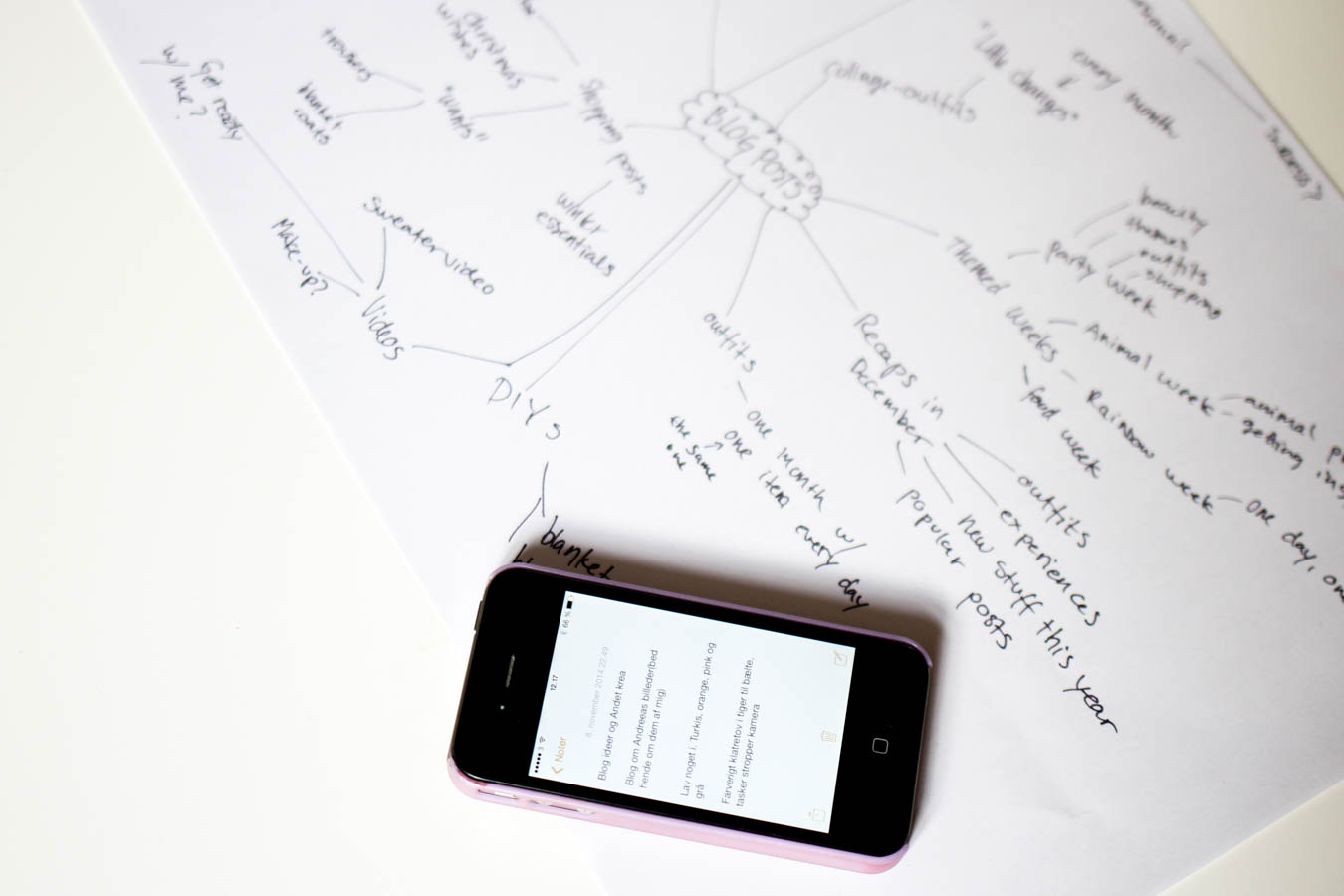 Never take time off having ideas
Of course, you have to take time off from your blog once in a while, but I'd never recommend that anyone taking time off from their creativity. If you get an idea or just and idea of an idea for a post on your blog, write it down! I usually have a page on my phone note pad, where I scribble down the ideas I get during the day, that could potentially become nice blog posts. Even if it's a good color combo you see, an interesting conversation you had with a friend or perhaps an other blogger's blog post, try and remember to put it down on paper(or your phone) to remember it better. Then, when you look at it again, you can see your idea with a new view and maybe make it even greater than you first intended.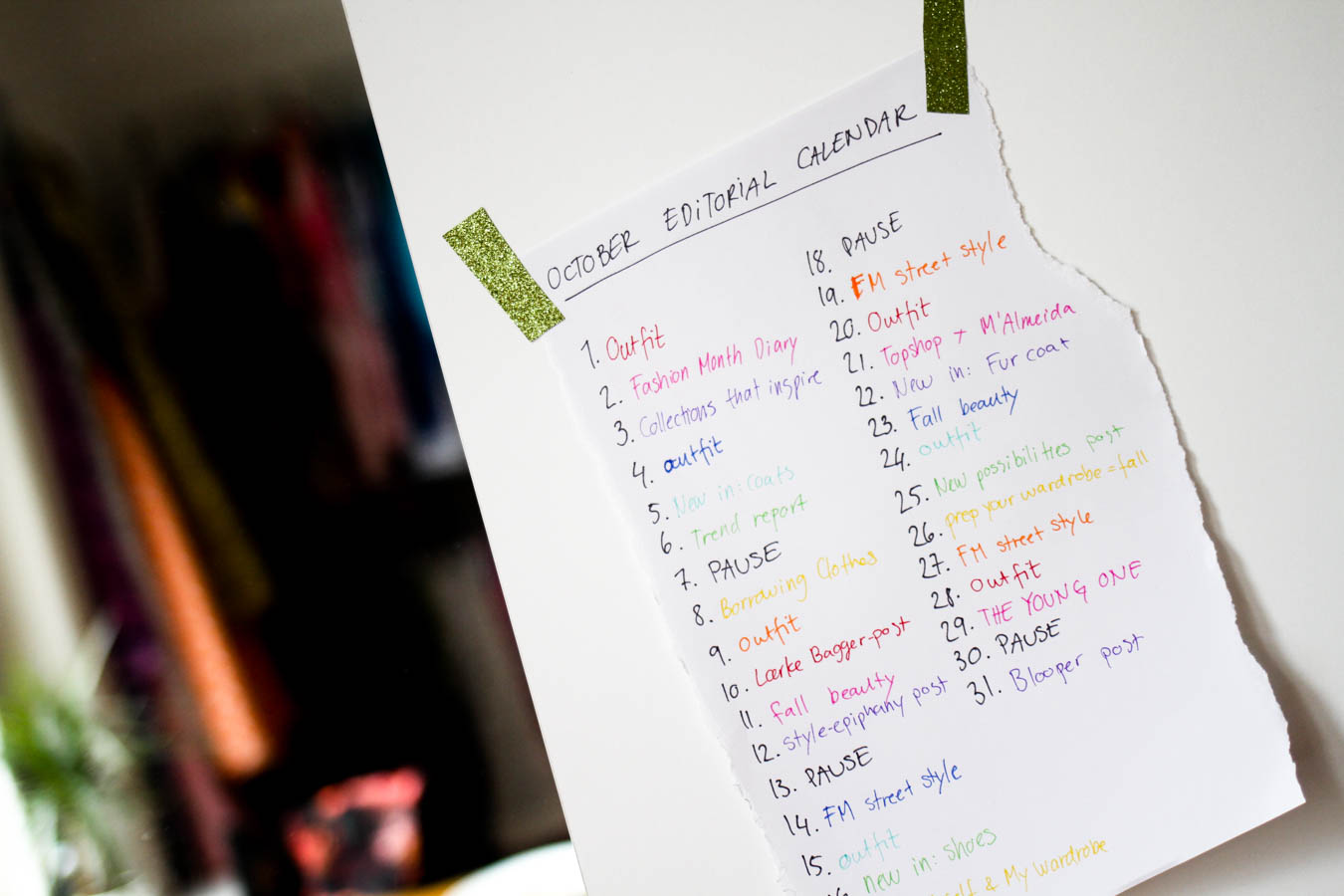 Plan, plan, plan!
On Sundays like these, I spend a lot of time planning the week, or even the month, to come on the blog. I have an editorial calendar for my blog on which I plan the posts and ideas I want to do on the blog. Right now, I have almost planned my way until the middle of December.
If you have a reoccurring type of post, like outfit posts, you can schedule them with certain intervals on your calendar and then you'll have a hint of your schedule done already. Then fill the spaces with other post series, new ideas go regular things, you blog about once a week or once a month – and there you have it! Now you can pre write posts for the blog, figure out when you have the time to shoot photos for the posts and get ahead of your blogging, so that you might even have a week off once in a while, when you've had a productive Sunday(or whichever day you choose to get sh*t done).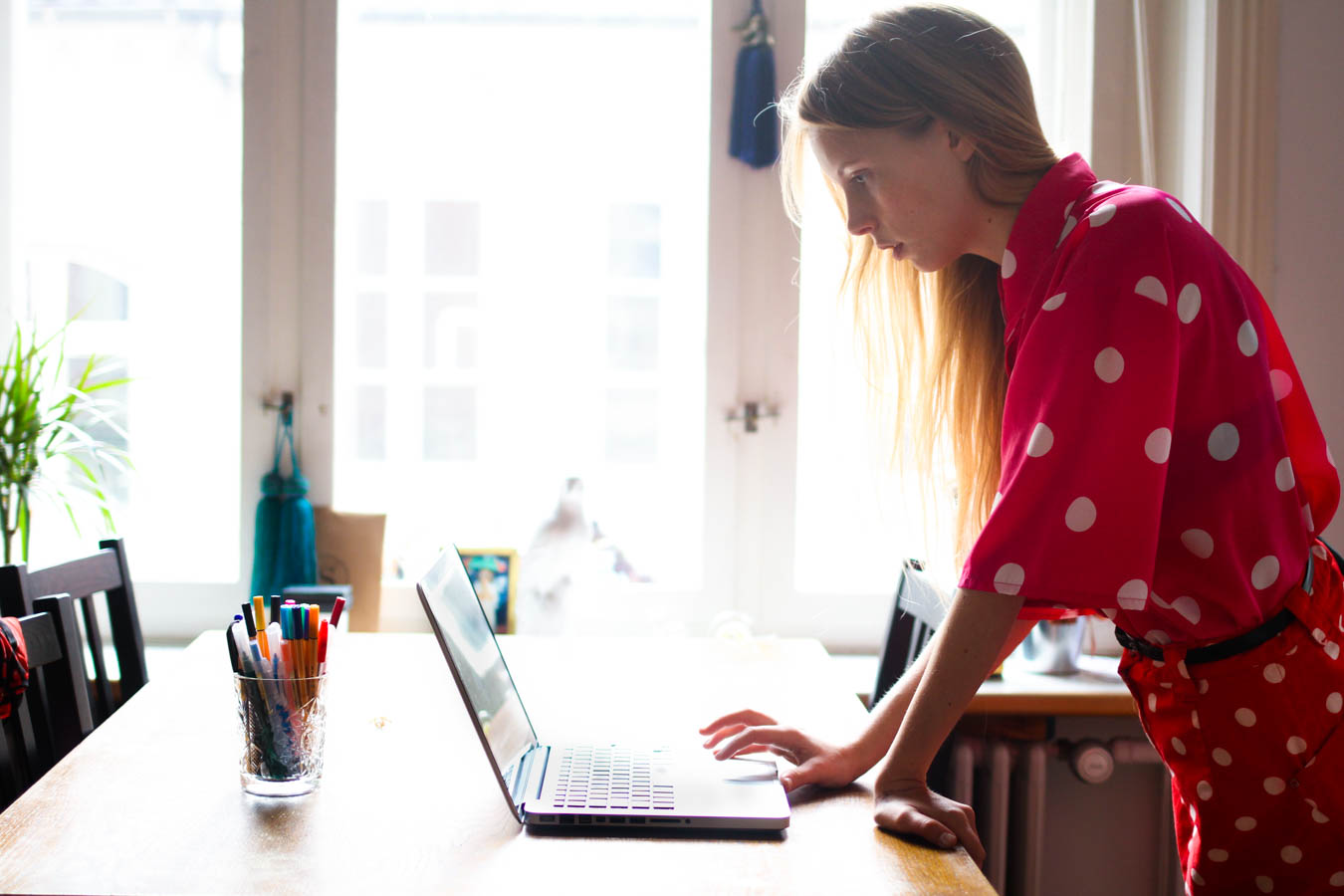 Believe in the ideas you get and aim high
Something that might make you want to step back a bit when it comes to blogging(and a lot of other things) is the fact that achieving things needs hard work. You seldomly get success without working hard for it, and when you get an awesome and possibly unrealistic idea, it's easy to just give up.
Something you should do, though, is remember the giant satisfaction that comes out of posting a blog post or finishing a project that took a lot of hard work. If the post seems unrealistic or it will take 10 hours to finish, don't just give up.
 Overly ambitious posts I thought about quitting, when they appeared on my brain storms were the "Me, Myself and my wardrobe" posts. They would take a long time to shoot, it would take a lot of work to plan the interviews and transcribe them, and doing the post in both Danish and English doubled my work too. It also involved other people, who had to have the time to participate, and my list of people I wanted to interview was a bit unrealistic as well. Danish singer Oh Land was one of my most wanted subjects, hitch I worked hard for and actually did interview, and the Danish singer turned world star, Mø, is still on the list. I've talked to her about the idea, and when she has the time, I'll surely get her, too!
Take time off
To not get stuck in your blogging, it's important to take time off. Blogging is fun and exciting, but as all other jobs and past time activities, it can get too much for you, if you don't take time off from it once in a while. And if you blog every day, it can become a huge stress factor as well..
Skip your computer, instagram and the internet for an hour, a day or a couple of days and discover life outside of cyberspace. 
If you're super organised and have a hard time not blogging, when you have the time to do it, put pauses into your blogging schedule, so that you won't feel bad about not blogging – the schedule says to take time off!
And getting away from your computer and blogging, you usually get more and better ideas.
How do you keep your blogs going?