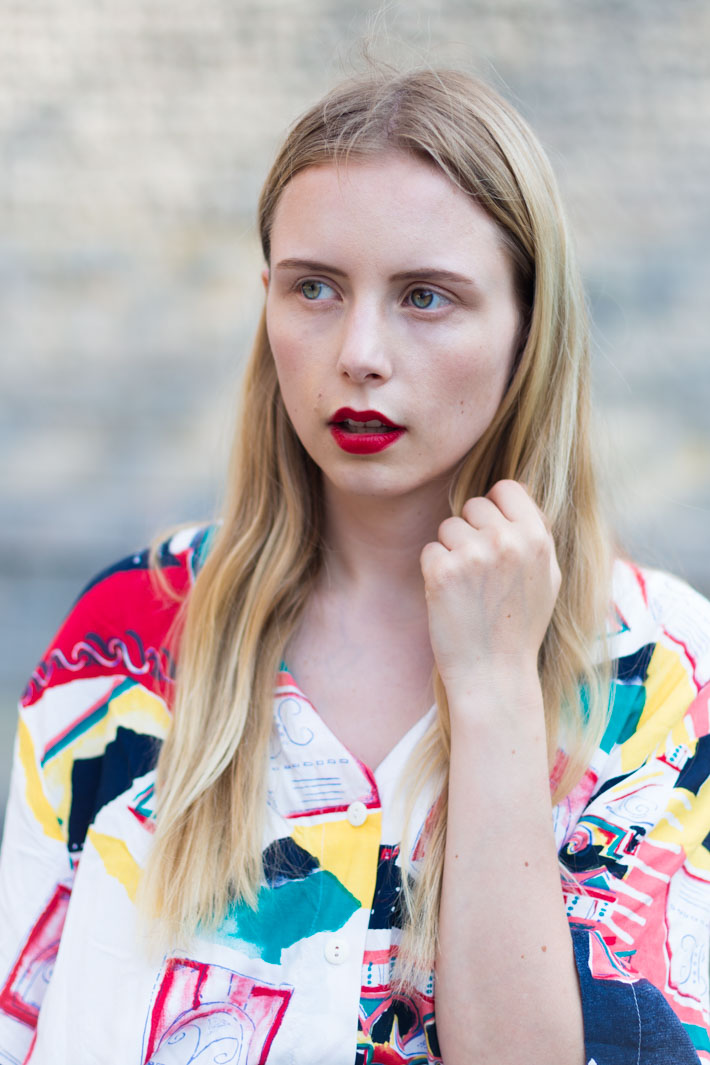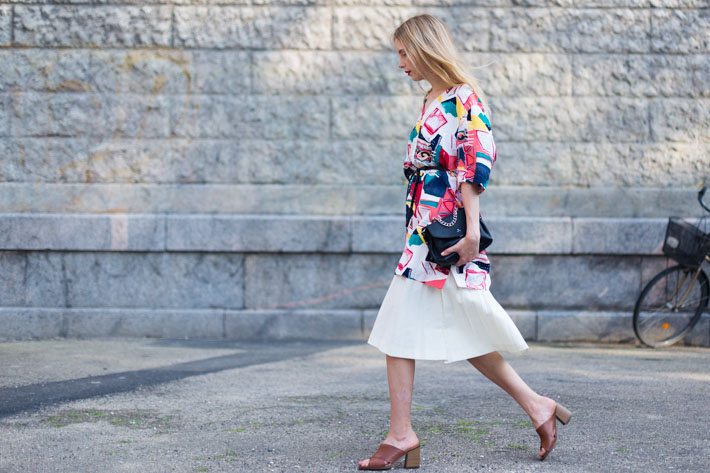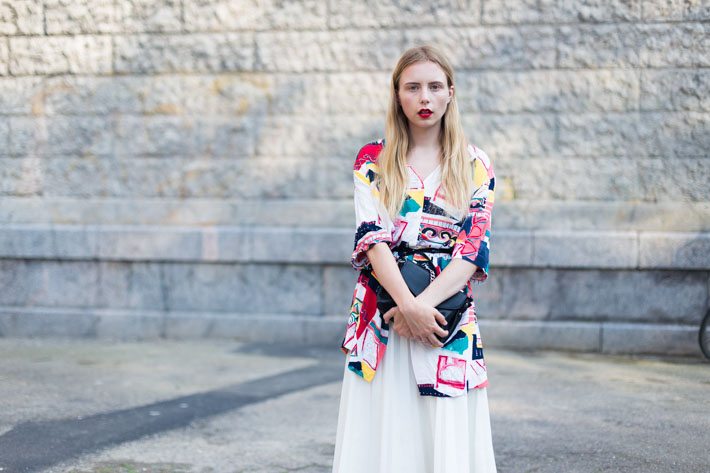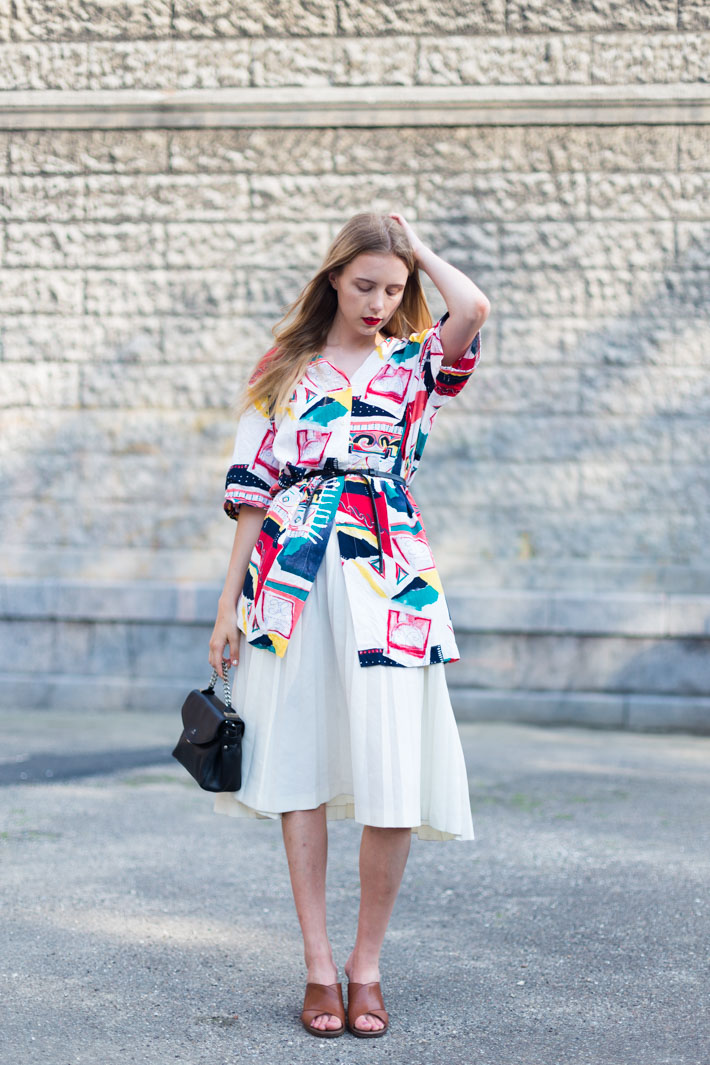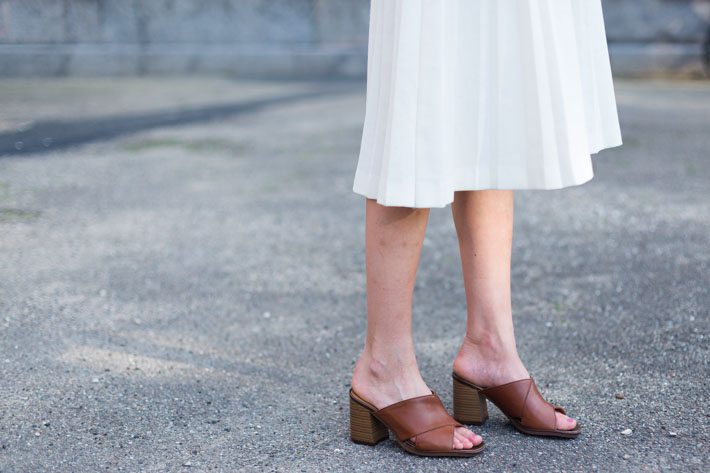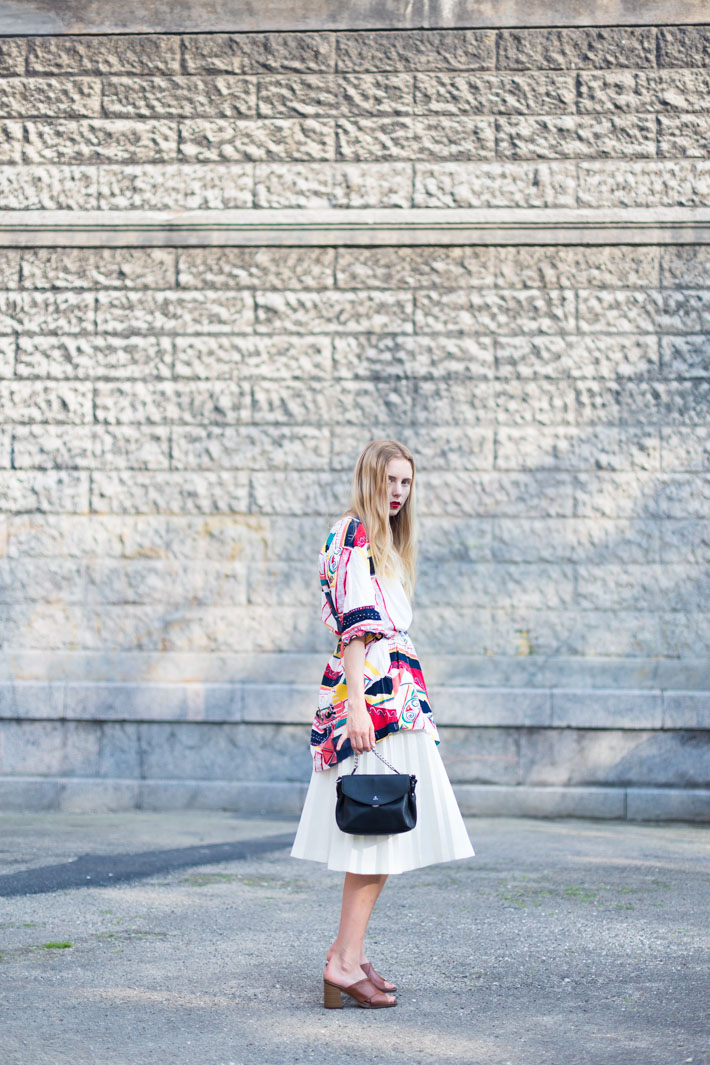 TOP & SKIRT: SECOND HAND, BAG: ADAX, SHOES: VAGABOND
When putting on this outfit last week, I felt something about my style had changed. 
The top I wore, which I usually ise as a dress, was the first thing I put on. Just that little shirt dress, a pair of sandals and wavy hair. I looked in the mirror and it occurred to me that I looked exactly like my high school selv. I found out that I didn't really identify with that style, which I really thought I did. It was the essence of me once. Then I put on my white skirt, belted the top, put on lipstick and touched up my brows and now I could recognize myself in the mirror again.
It really occurred to me how my style has developed over time. I didn't think it had changed so much since I started the blog in high school, but now it was clear. I feel like my style has grown up a bit – well, as much as it can, apropos this post – and I've become more ladylike in my style. And more simple. Elegant maybe? I feel the most comfortable in midi skirts and dresses, with lipstick on and simple accessories.
I feel a bit bad about me promising my teenage self never to stray from the "I can wear everything at once"-style, but at the same time I feel like I figuring out what my true style really is.
Which changes in style have you experienced over the years? 
SHOP PLEATED SKIRTS
[show_shopthepost_widget id="1680275″]