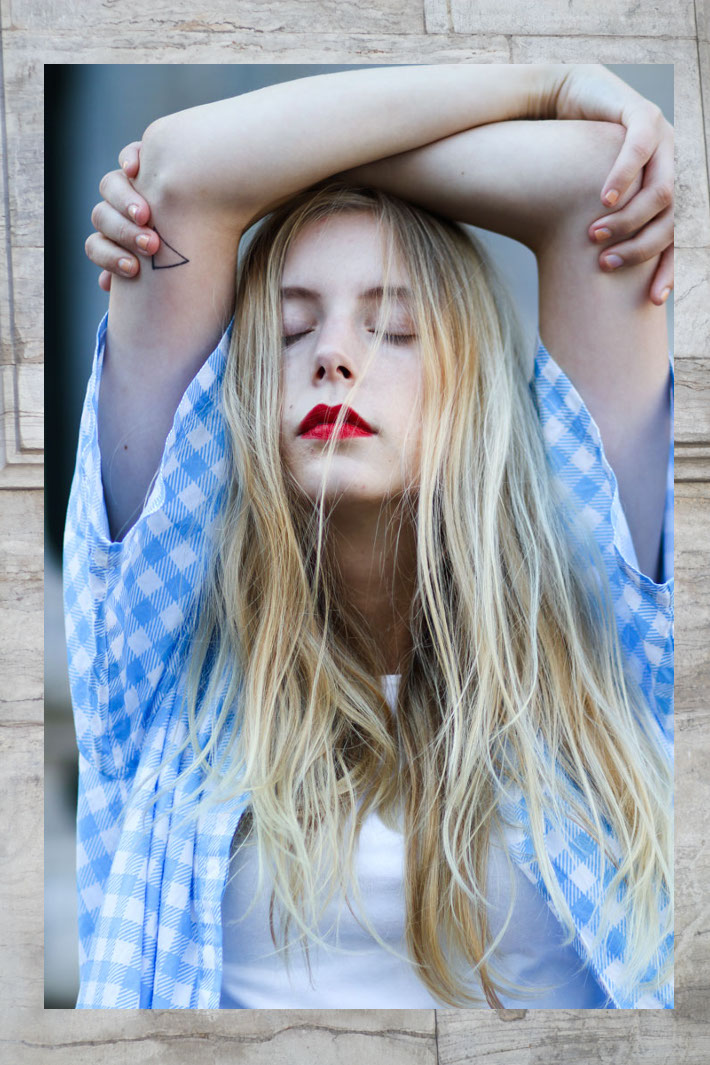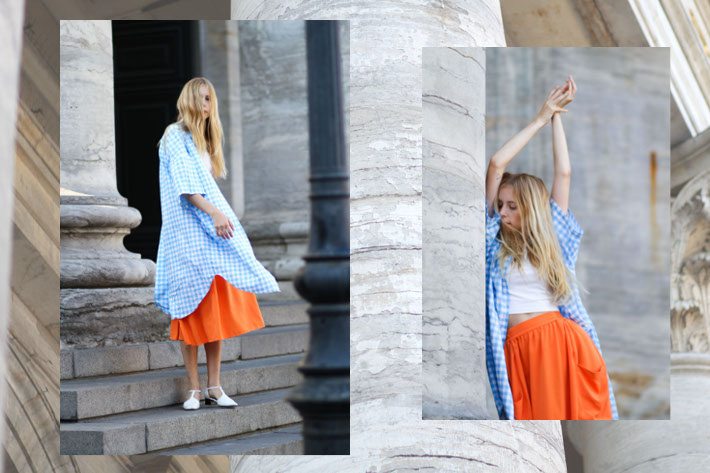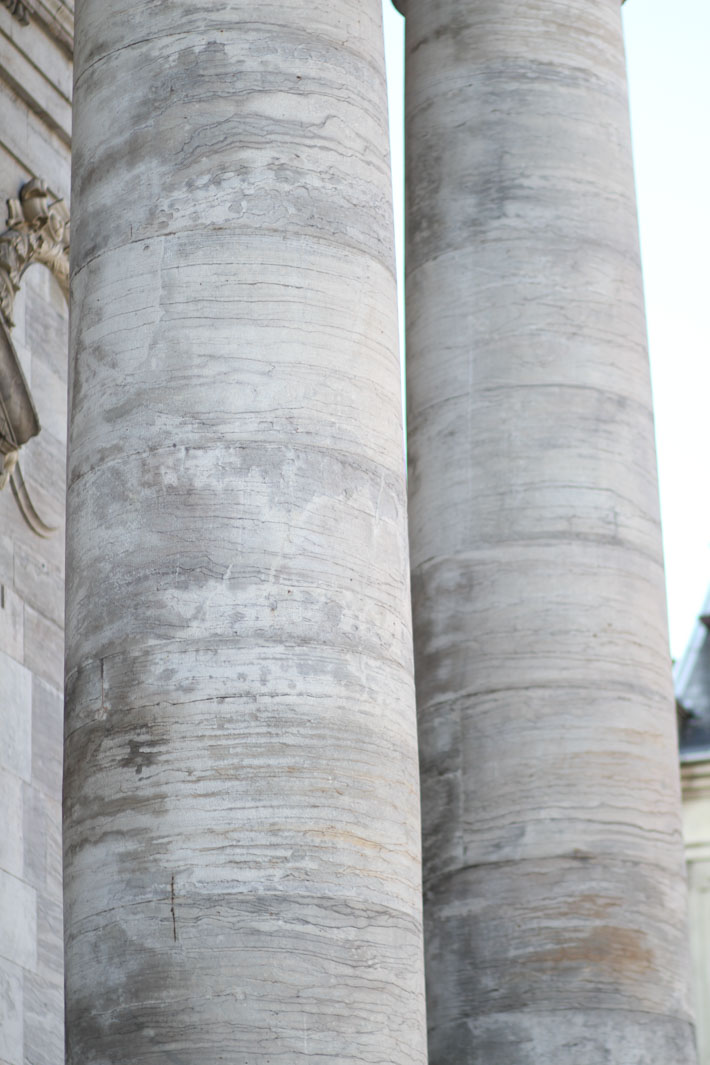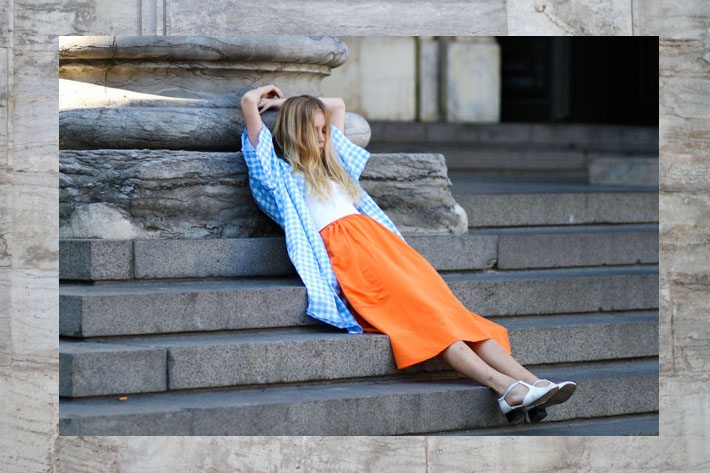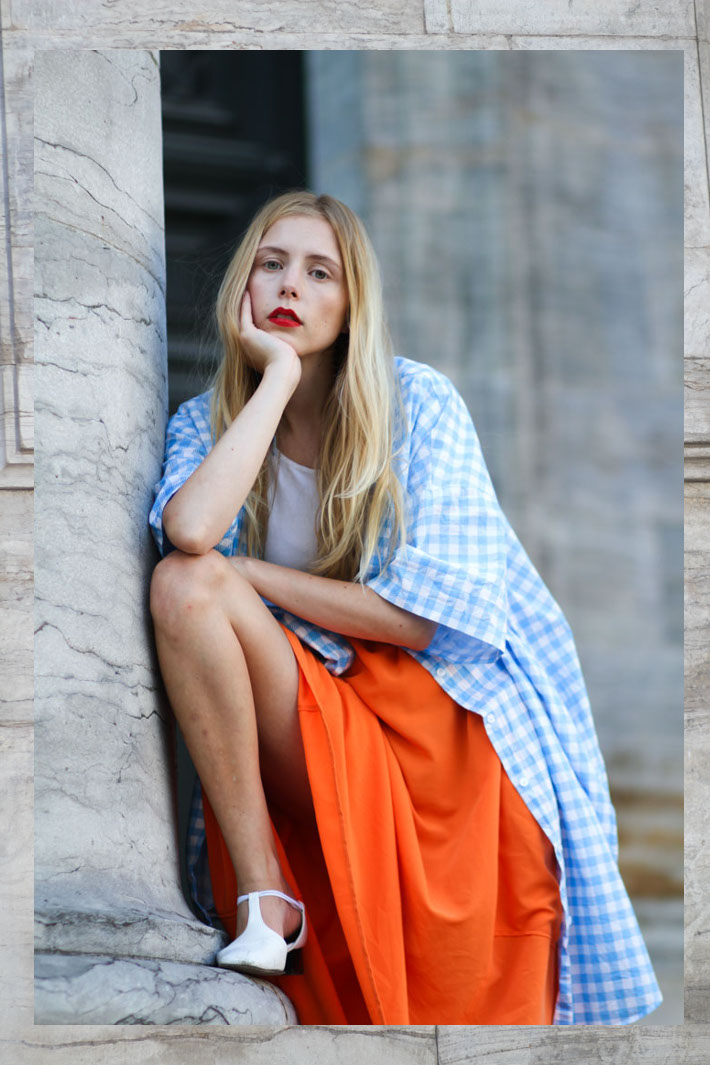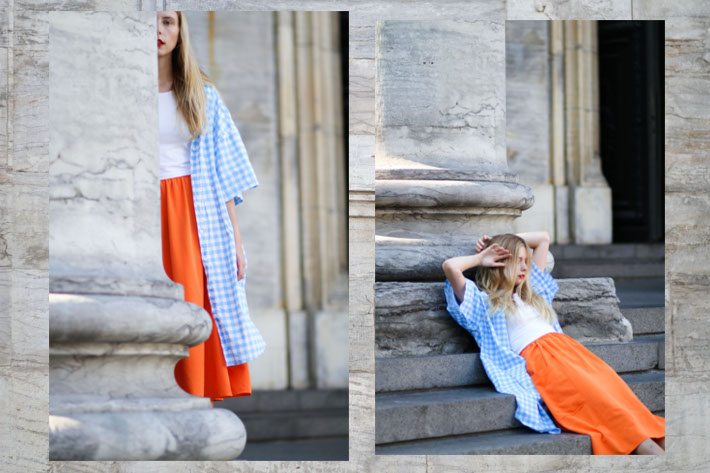 SHIRT & SKIRT: MONKI, TOP: AMERICAN APPAREL, SHOES: SECOND HAND
I love dusty purple and yellow. I love dark green and light pink. I love bright red and soft pink. And I love pastel blue and clear orange. I'm such a sucker for good color combos and last week I put on one of them on a long office day. A thing that can truly boost your mood when sitting inside in front of a screen all day is a great, fun color combo. For me at least. I love pastel blue and clear orange. 
As a kid I drew ballgowns and I loved the combo of an orange dress with a silver bottom skirt. And I still like that color combo – imagine a silver necklace on an orange top, gorgeous right? I also once got in a fight with a friend, as a kid mind you, while drawing. I loved the combination of neon green and bright pink and she cried, because she disagreed so much. Maybe it is a bit of a harsh combo, I get that, but right now I'm still crushing on that green and pink just in a bit less neon-y versions. I mean, take a look at this insta of green/pink color love!
But this time I went for pastel blue and clear orange. And marble. Perfect if you ask me about that color look of these photos. Yum.
What's your favorite color combo?