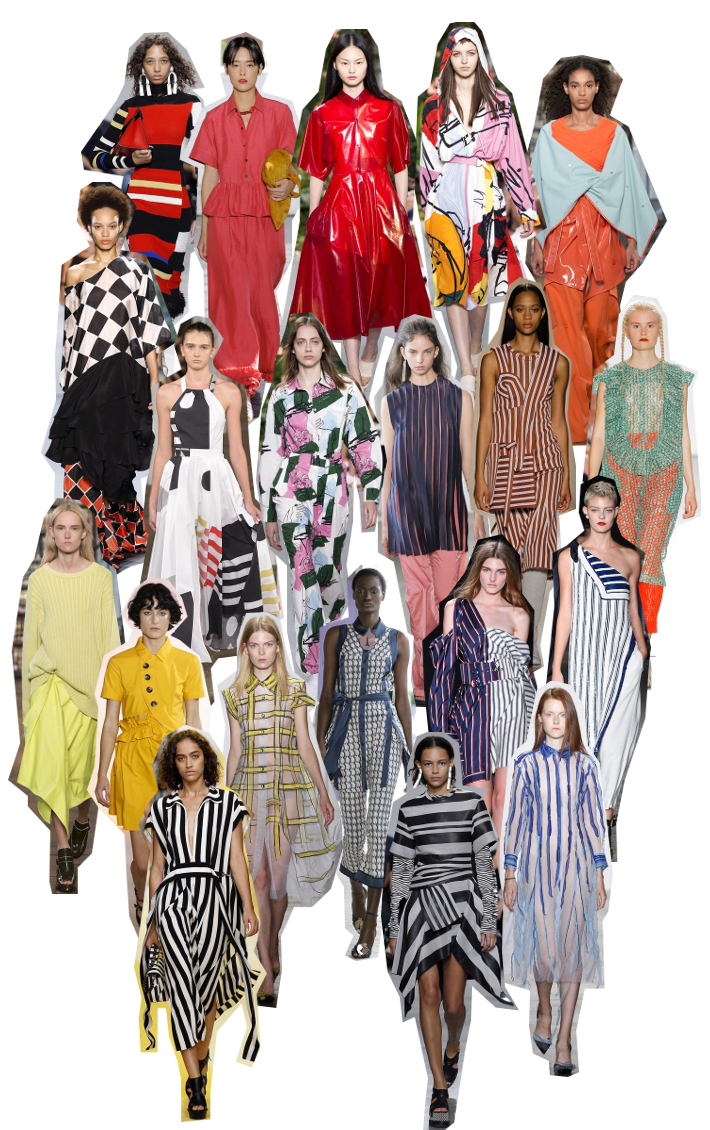 photos sourced from VogueRunway, collage by me
Fashion month just started in New York and is already going on full speed. You can say the same thing about my thumb swiping over the screen of my iPhone, when going through looks from every single collection from fashion week, pinning my faves and figuring out what to show you guys.
The fun thing about having a personal fashion bog is that I don't need to show something just because it's a trend, if I don't like it. Nope! I can swipe right by all that leopard and snake print that keeps popping up and go straight to the goodies. Never say never, but the chances of animal print on this blog are as thin as the waist of a runway model(the skinny ones, that is, since brands during NYFW like Opening Ceremony, Tome and Christian Siriano started sending a more diverse range of sizes down the runways).
But back to the trends that I dig! One thing I'm really head over heels about – and as you also saw here – is mixing stripes in different directions, which I've seen on multiple runways though my trusty Vogue Runway-app. And print mixing of different graphic elements. Mix of transparent and opaque materials. Mix in general. Something I also love seeing on the runway is this – bright colors! Pink! Red! Orange! Yellow! Keep it coming is all I can say!
Which looks are your faves?