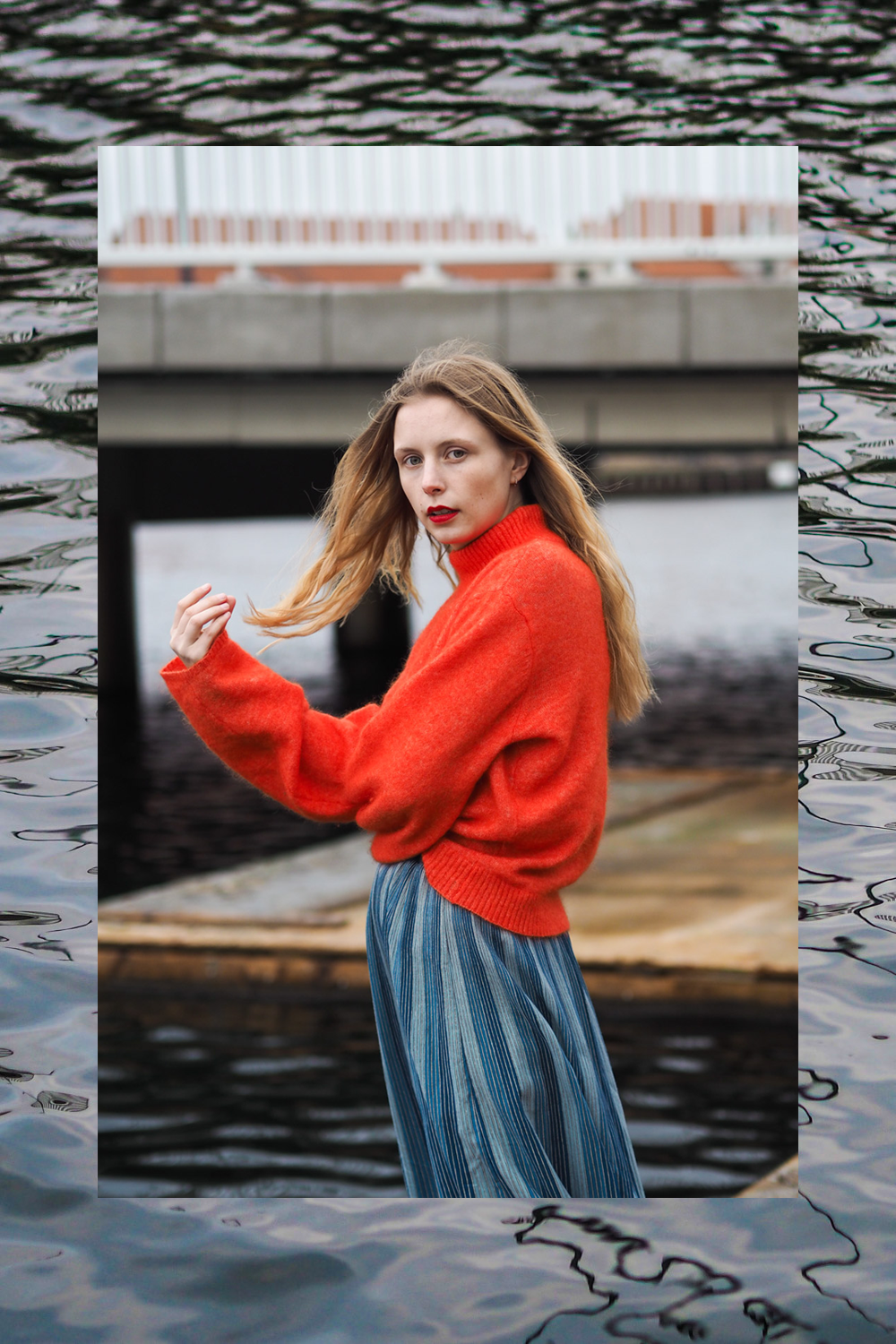 JUMPER: H&M CONSCIOUS(OLD), SKIRT: SECOND HAND, SOCKS: HAPPY SOCKS, SHOES: BIANCO, EARRINGS: BYMARIKA
It's Saturday. My first day off since a busy and intense start on the video course at school. I'm sitting on a sofa in Absalon surrounded by the most amazing colors and people playing chess. A bit hung over, a bit of headache and a bit lack of inspiration. I wanted to do a text about colors, since these photos have my fave color combo in them, and I'm sitting in such a colorful space, but when I put my fingers to the keyboard, nothing came out. So I ditched that idea. Now you get this in stead. The reflections behind the text that never became.
I wore this outfit on Wednesday, when I went to a blogger event with Stine, and I was flying high over my super comfy and quite cool outfit.
How's your Saturday going? 
[show_shopthepost_widget id="2569236″]