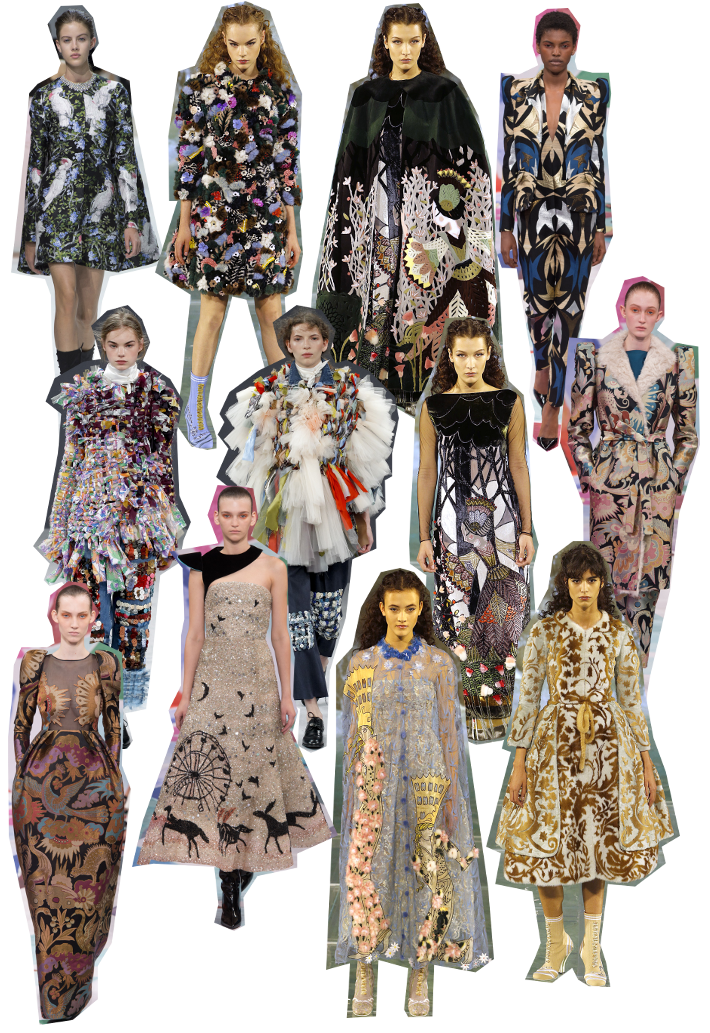 After looking through the couture collections I've become completely spell bound. Couture seems to have moved back to its original roots: fine craftsmanship, precious materials and an amazing attention to detail on pompous creations that look like something from a fairytale.
I gathered all my favorite looks from the couture collections and tried to separate them into two collages – it was a bit hard, since they're both within that same fairytale theme. Some of the because of amazing and almost storytelling ornaments. Some because the clothes looks like costumes for the characters in fairytales with victorian collars, high hats and feather capes.
Which look is your fave?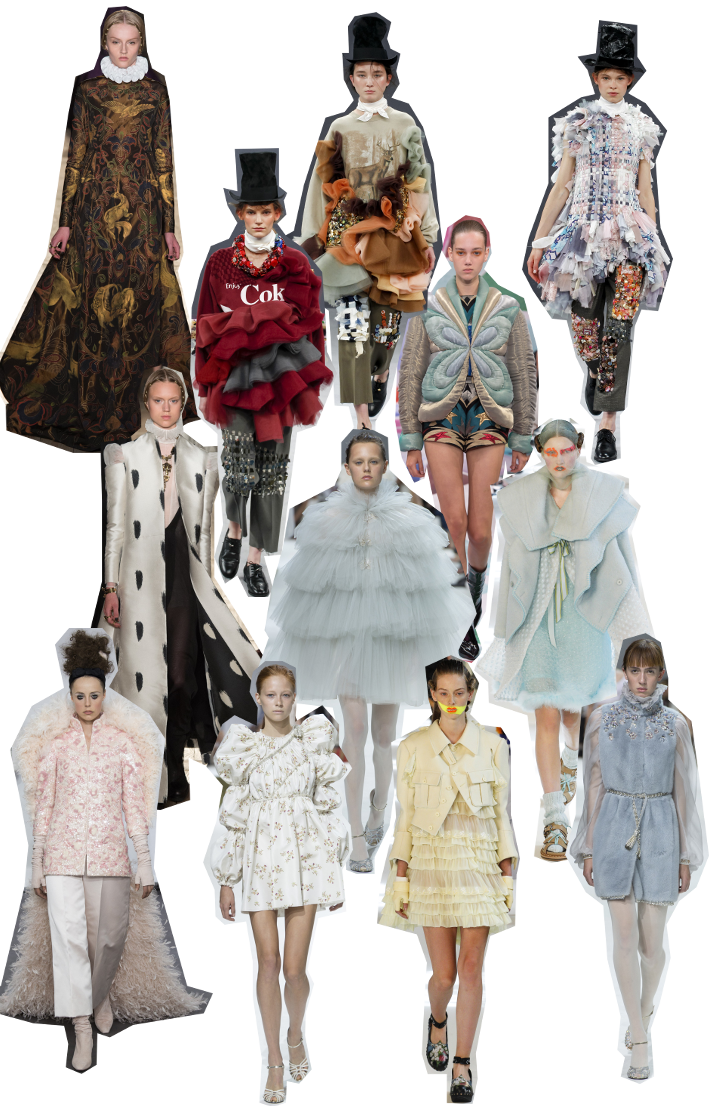 All photos via VogueRunway