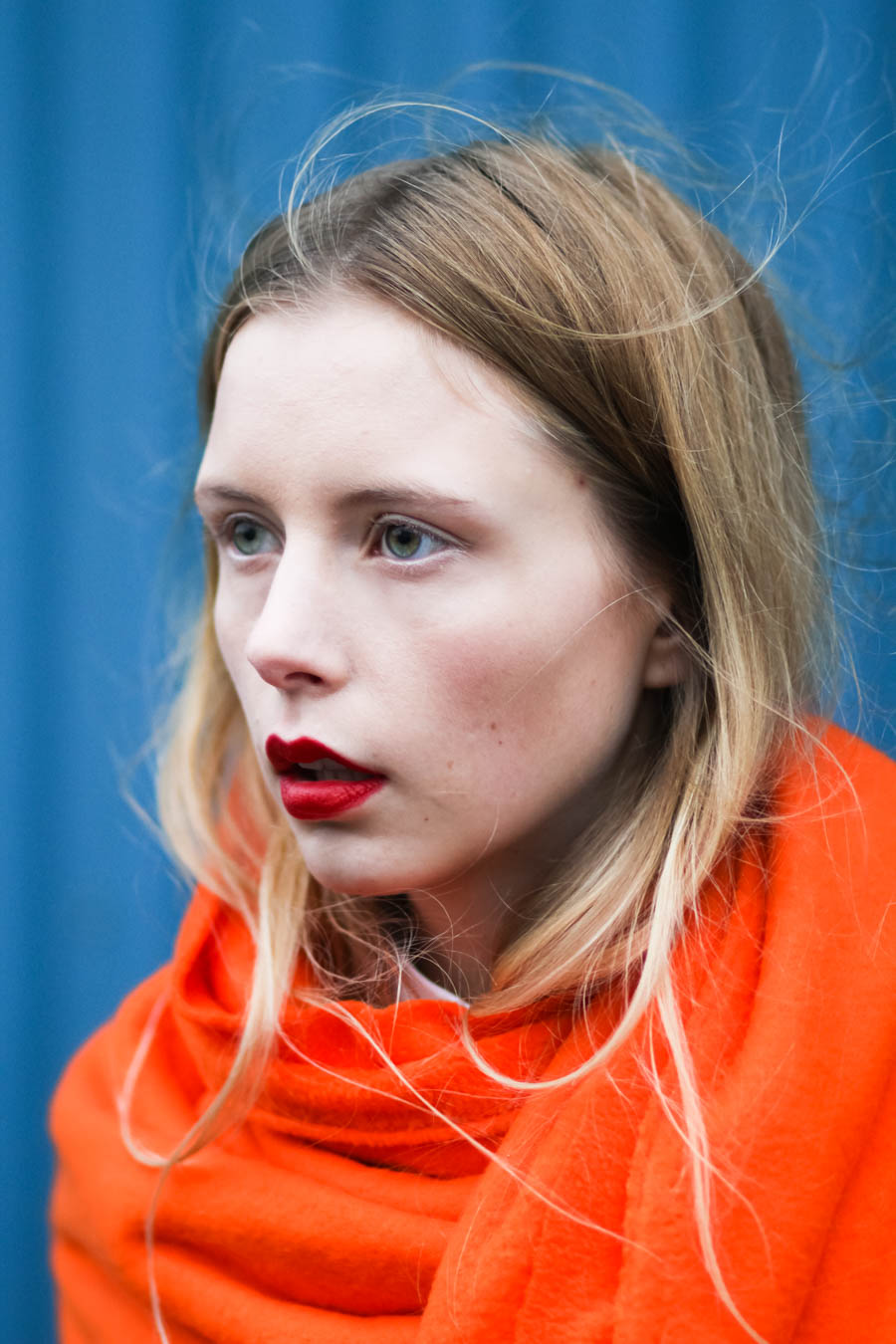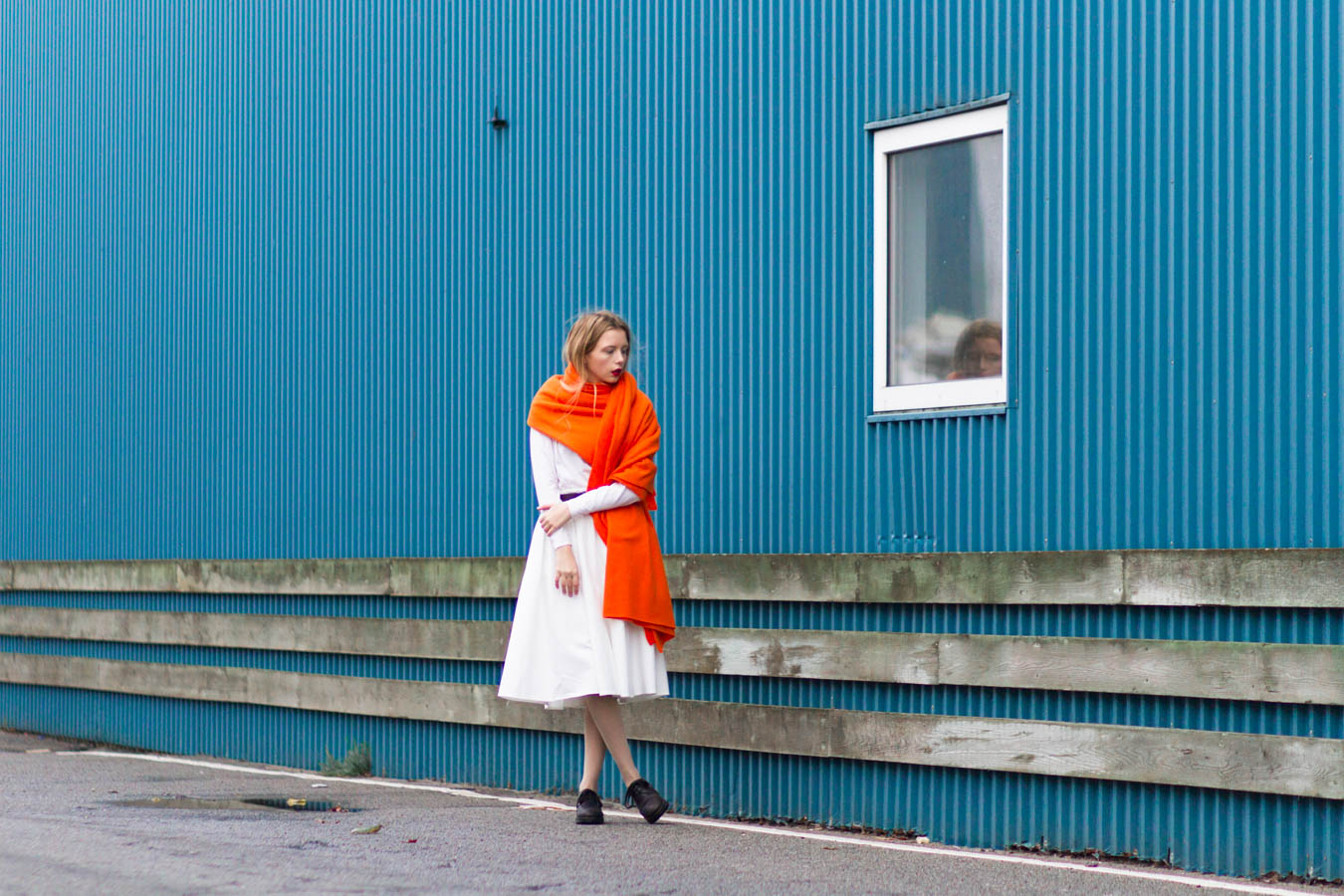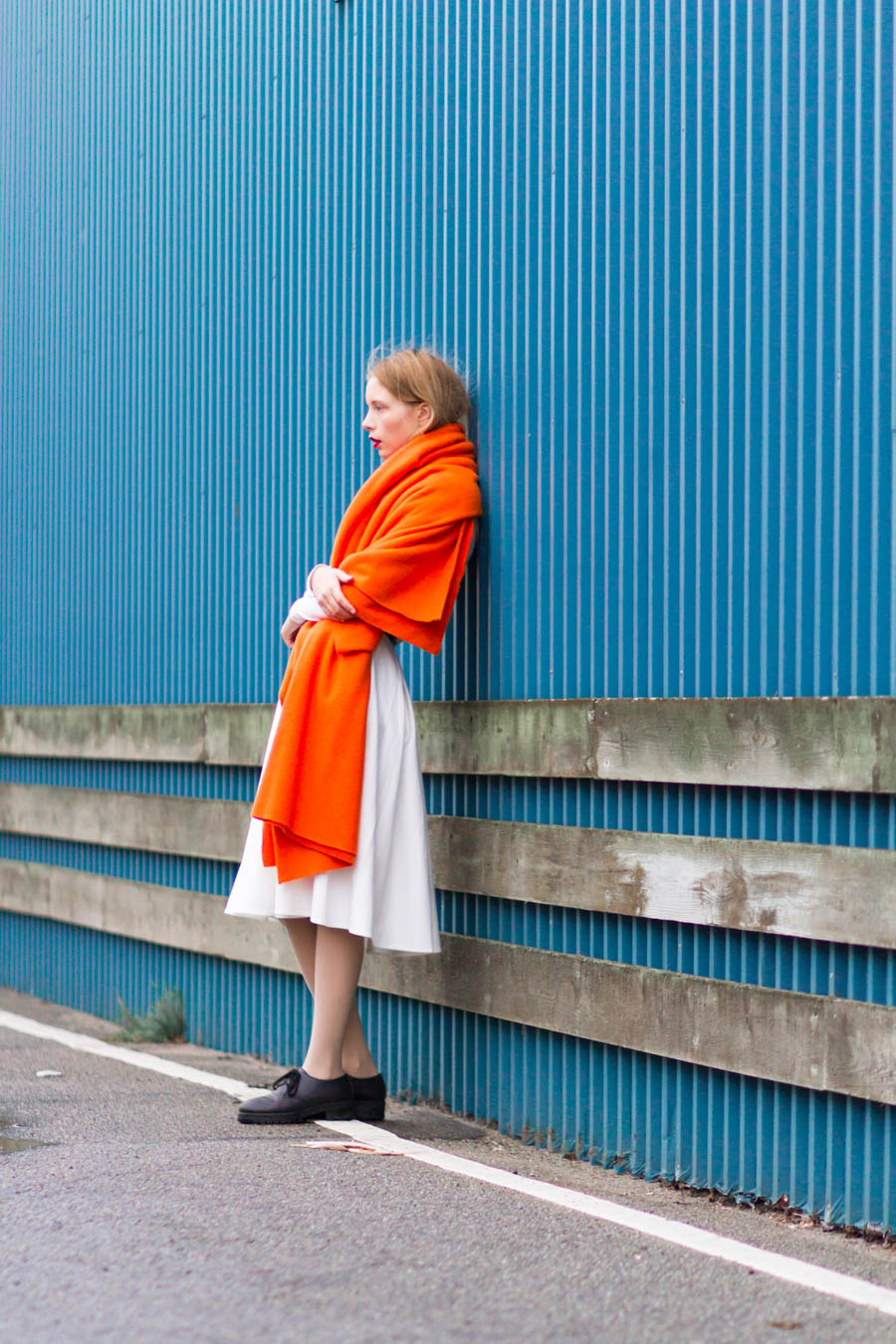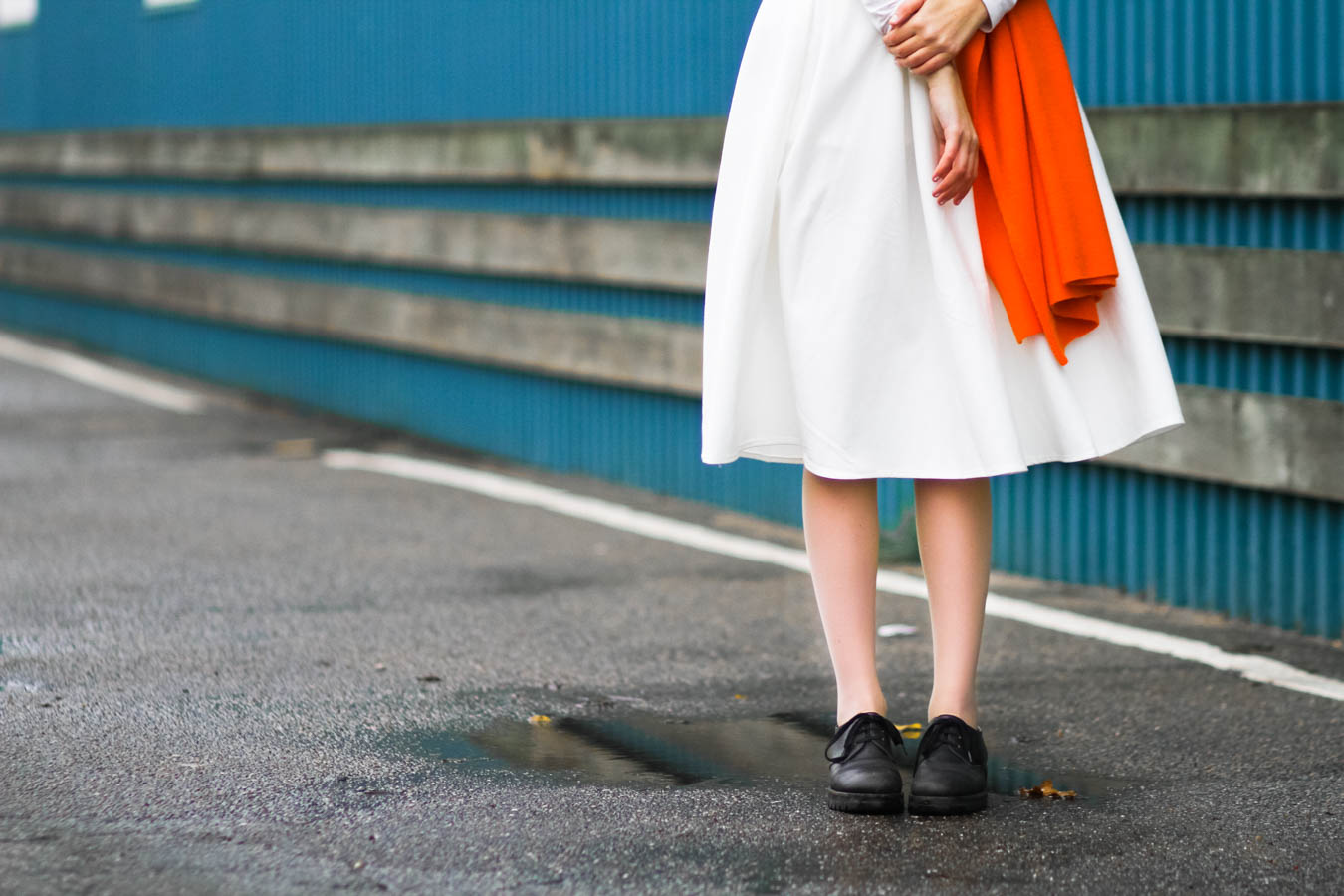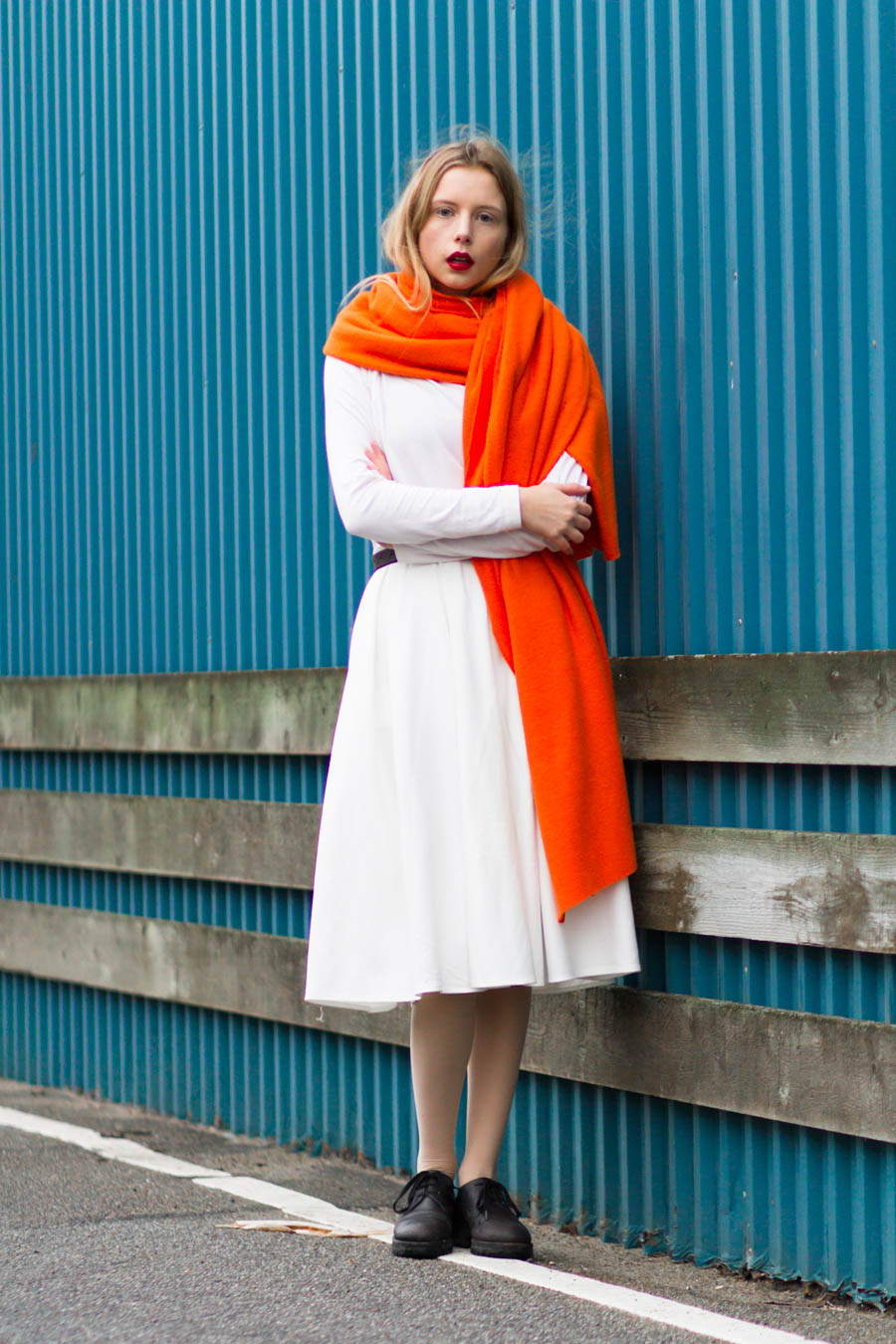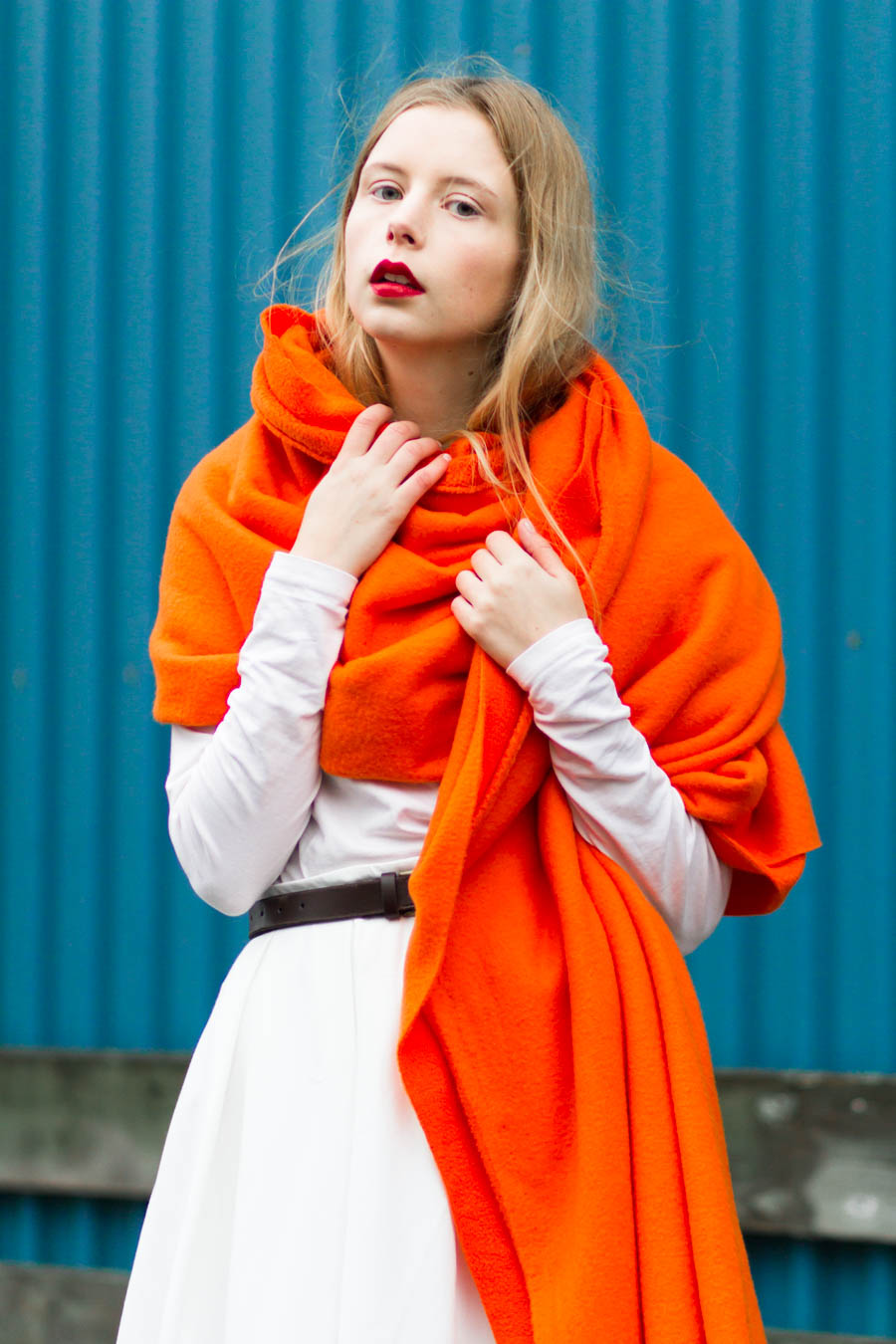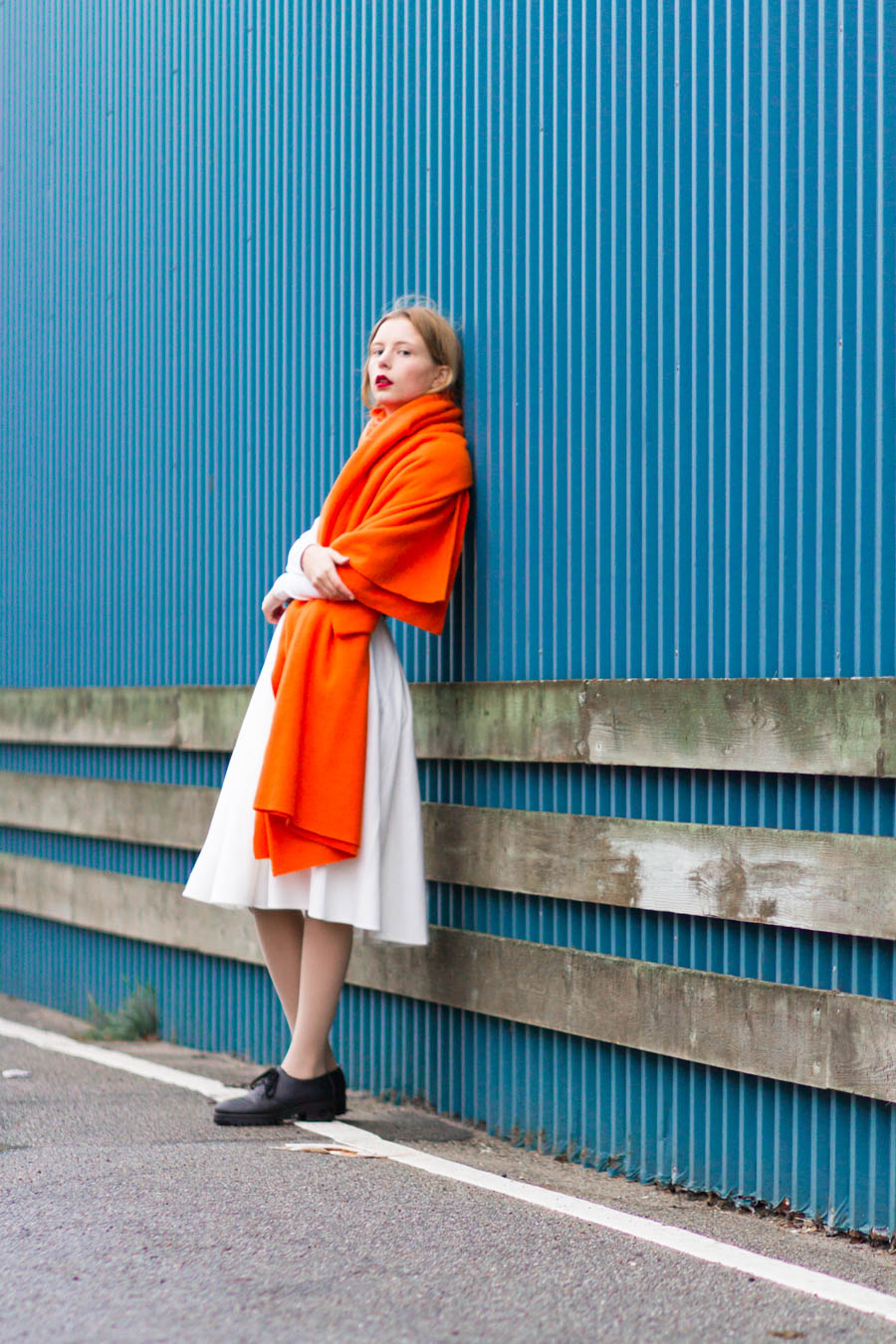 LIPS: RUSSIAN RED by MAC, BLANKET SCARF: DIY, BLOUSE: FØTEX, SKIRT: ASOS, SHOES: MARNI
Sometimes it gets a bit stressful being a blogger. That happened to me recently, when having to shoot outfit photo. As you know by now, after my Blogging tip-post, I have an editorial calendar for my blog, and today, it said "outfit post". The thing was.. I had completely forgotten to plan the shooting of the outfit photos for the post and that can make doing an outfit post very tricky. See, there are two things that have to go your way, when you shoot outfit photos: 
1. You need someone to help you shoot the photos.
2. They have to be available in the few hours a day when there's day light.
And since most of my friends have moved away from town, and the ones I have left are studying or working in the daylight hours, I am in quite a hard place, when having to get my photos shot.
But yesterday I was lucky enough to charm my sister to take half an hour out of her schedule in the morning – a chance I couldn't waste! So I got up super early, put on this outfit and got on my bike to the west harbor of the city to shoot with this blue building. I have been so excited to show you this bright and fun color blocking outfit ever since I made my blanket scarf. I love the white and orange together, and with the blue background, I mean… That's just perfect!
I love the look and the photos we got of it, in spite of the poor light on such a grey Friday morning.
How do you like it?
SHOP MY LOOK
[show_shopthepost_widget id="385274″]