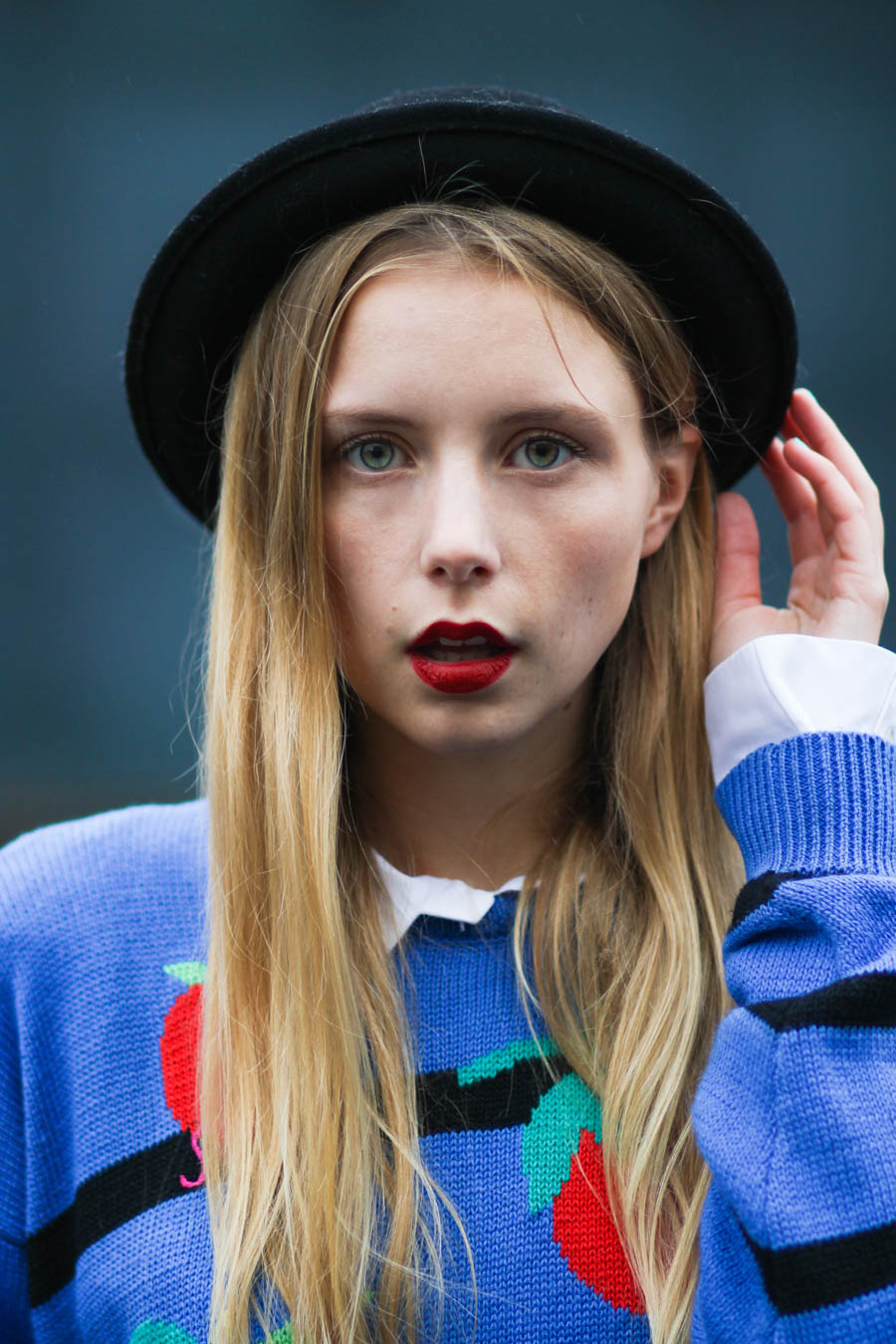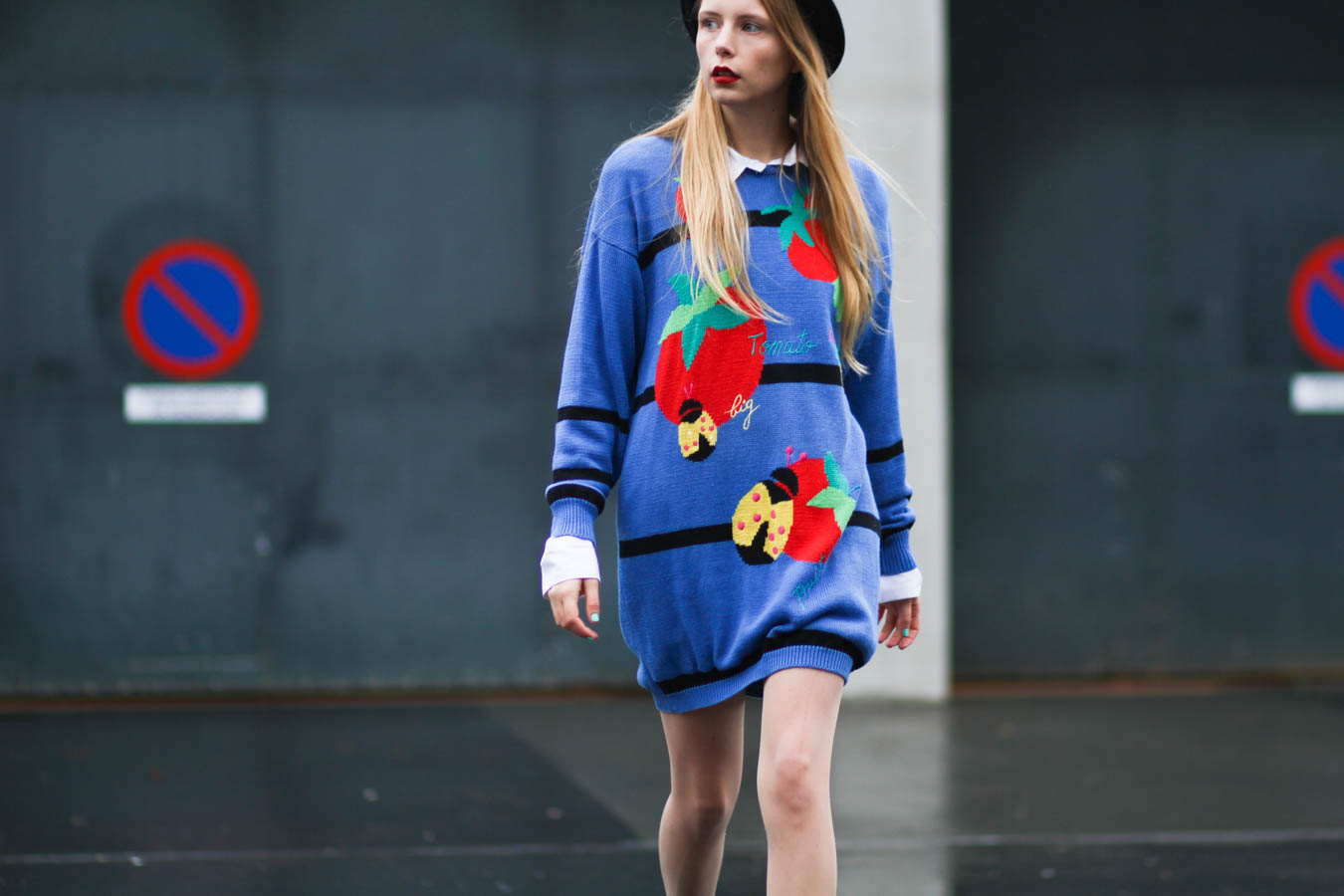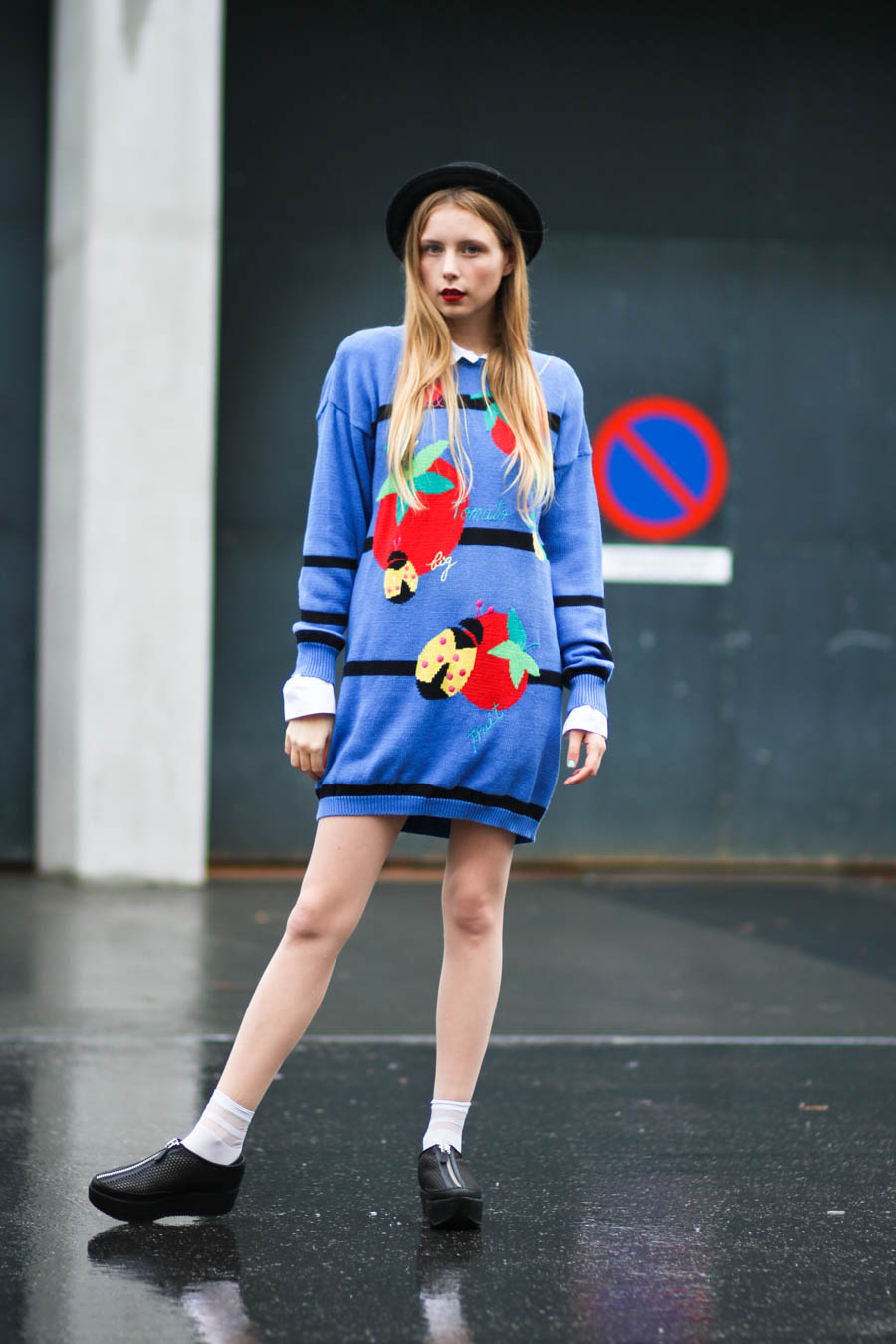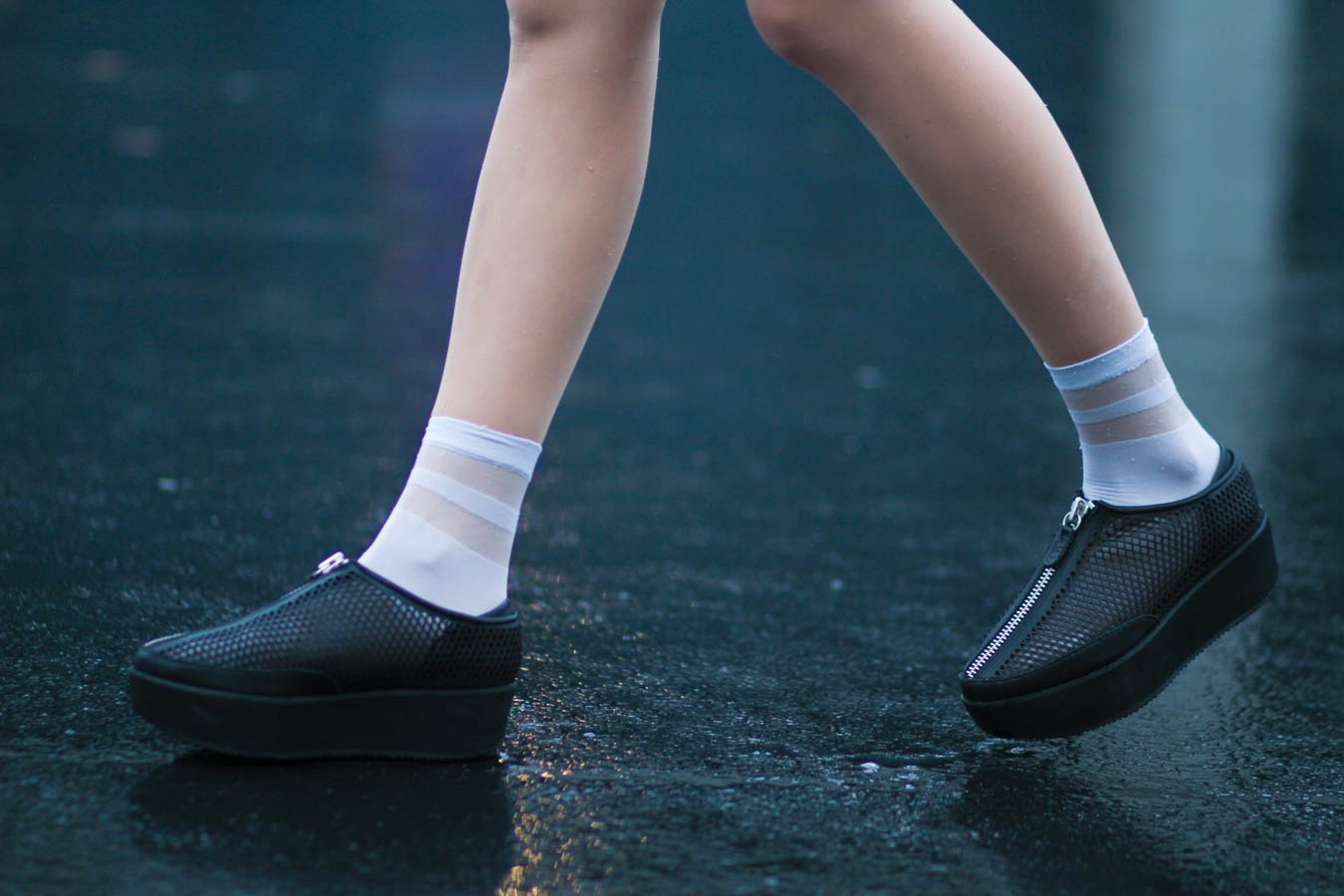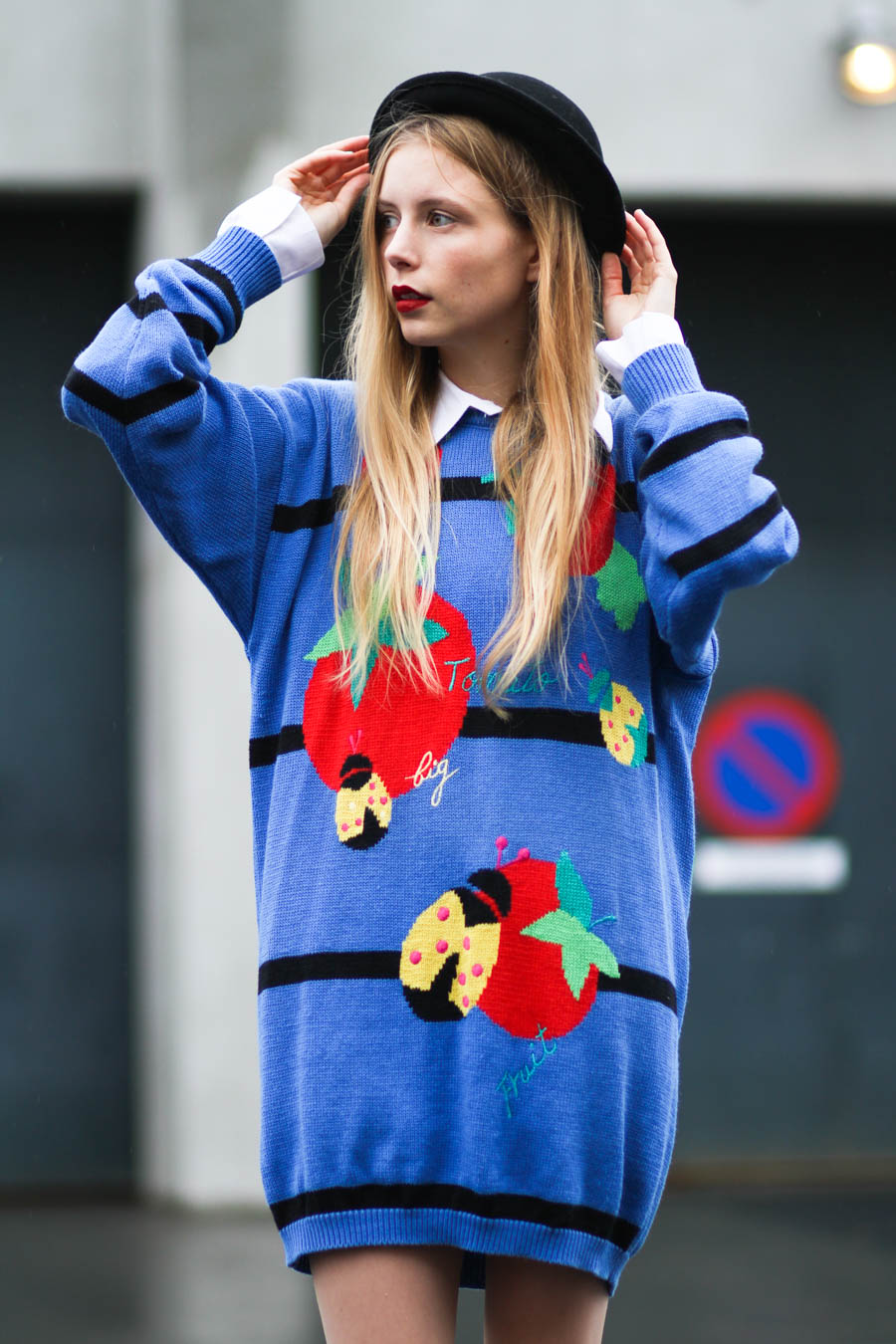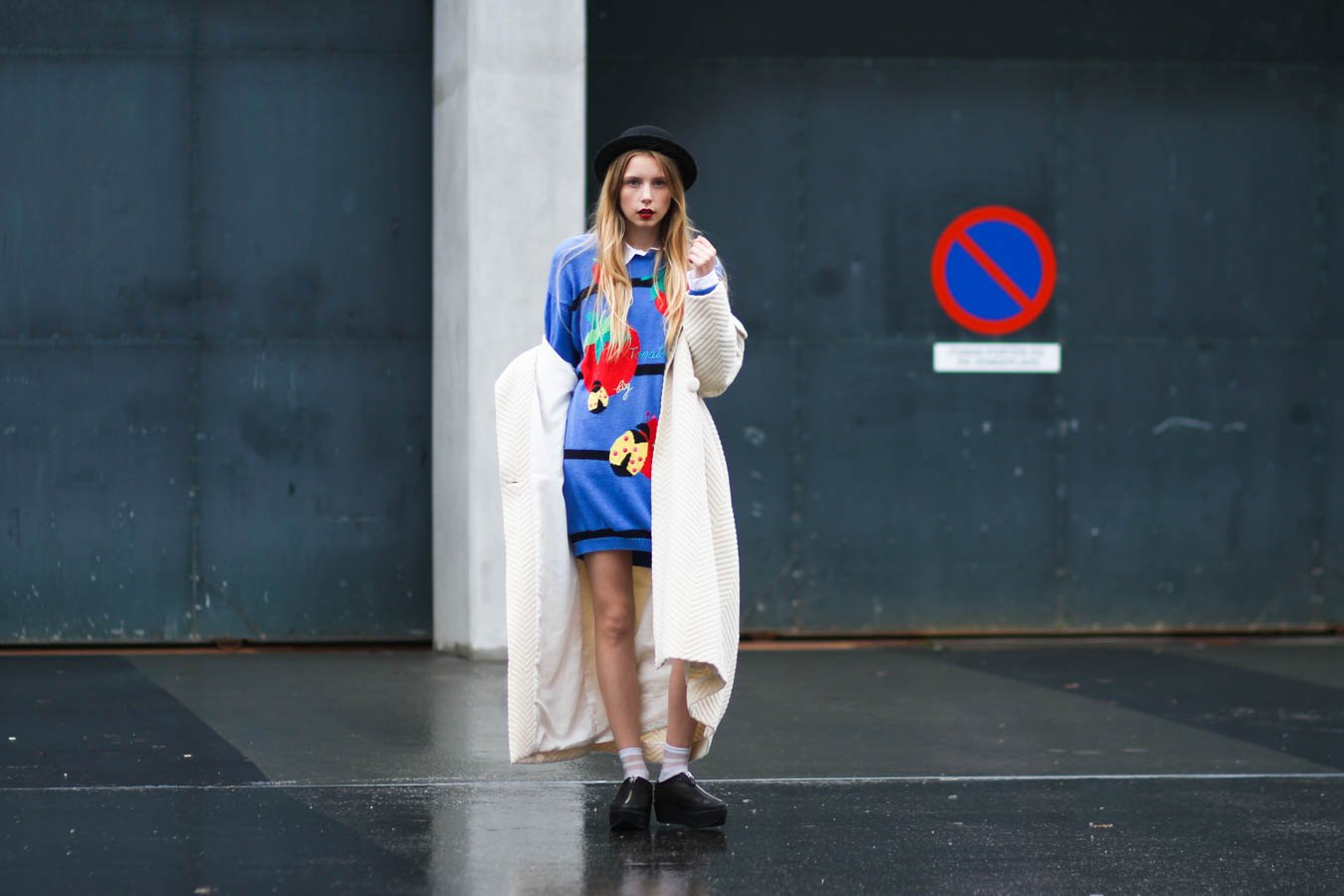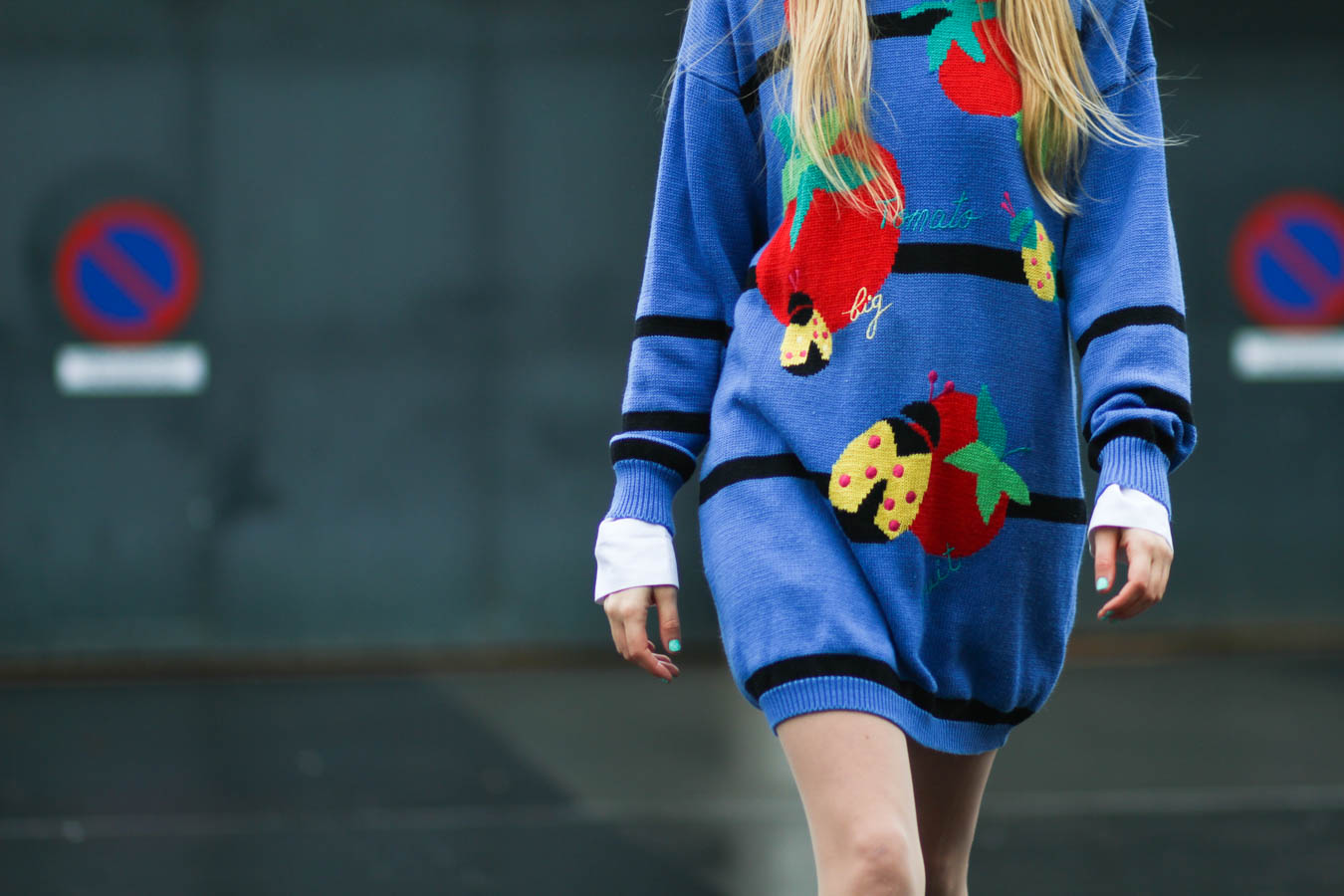 HAT: H&M, LIPS: RUSSIAN RED by MAC, SHIRT & SWEATER: SECOND HAND, SOCKS: ZARA, SHOES: SHELLY'S LONDON
When thinking of the giant collection of hats I've got on my shelf, I wear hat surprisingly little. So recently, when wearing my silly tomato sweater dress with black stripes on it, I decided to "gather" the outfit with black accessories in both ends – a bowler hat on my head and on my feet, a pair of wonderful, new, mesh shoes that Shelly's London sent me recently.
I'm really into the flatform sole, the mesh top and the big zipper, which make them quite cool and helped give my school girly look an edgy vibe. As I recently wrote in my post on how to wear summer items in the fall, these shoes are perfect for adding an extra detail to your outfit, now that they have tiny little holes that gives a look at your feet, so that you can play with the choice of socks. This Friday, I chose to go with plain white socks to match my shirt, but if you chose a colored or even printed sock, the character of the shoe would change completely!
And when the summer comes, I can't wait to wear these Premadio-shoes as a way to cover up my feet but still letting them breathe!
How do you like my look? 
SHOP THE POST
[show_shopthepost_widget id="362126″]
sponsored post